Happy Saturday and Happy almost Christmas/Holiday everyone! First of all thank you for your kind words on my last post regarding my friend's situation.
Yesterday was a great day. I took a day off from work until Monday so I got to go to Kettlebell class at LBKC. Workout was great although I wish I should've picked heavier weight. I shouldn't get chicken out, especially for my lower body. I think I know I could use 30lbs to do squats. For snatches I might have to wait until I perfecting the forms, especially my left arm.
For dinner we went to my in-laws place for celebrating Winter Solstice. It was a perfect timing because it was my Carb Nite 🙂
Prior going there, I had some rice congee as a starter.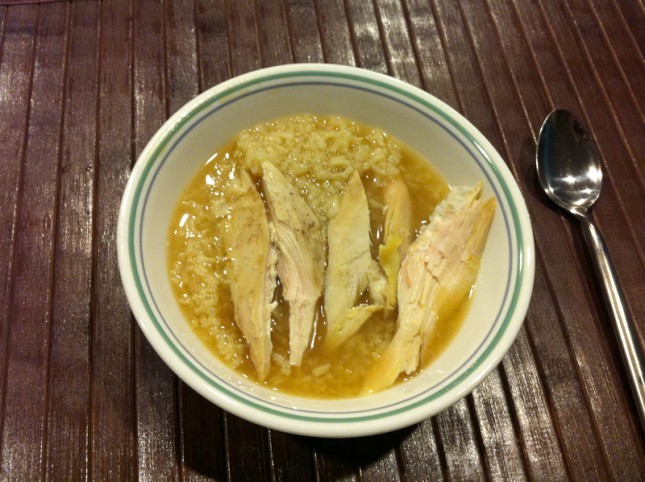 As usual, my in-laws always cook TONS of food!
But the only thing I had was 3 bowls of my Father-in-Law's homemade from scratch stir-fry fish noodles and my packed yams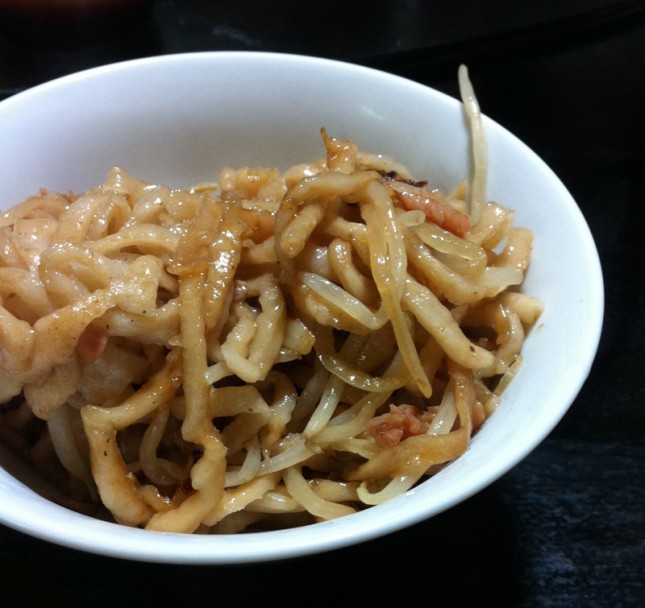 But I wasn't selfish! I made some cookies/scones based off from Nom Nom Paleo's recent scone recipe and brought them to share.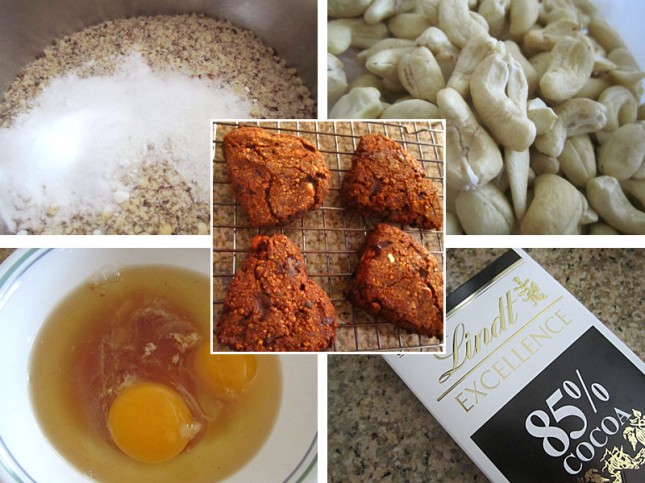 I had to sub some of the ingredients:
– Used hazelnut flour instead of almond flour
– Used coconut oil instead of butter
– Used 1/3 cup chopped cashews instead of dried cherries
The first half batch was a bit burnt and runny probably because I used 2 extra large eggs and I turned up the heat a bit too high.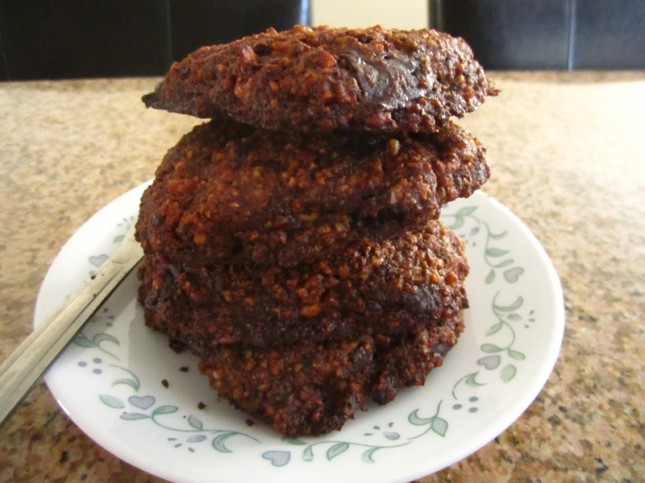 But the 2nd half came out beautifully after I added 2 tsp coconut flour!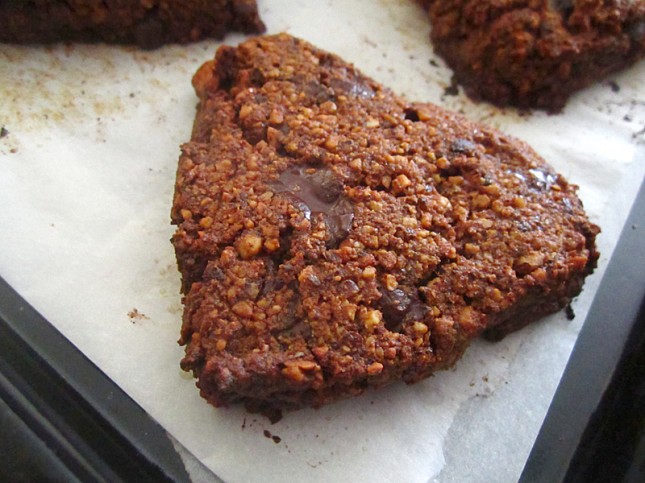 After I got home, I had another small piece of Japanese yam and finished the remaining kettlecorn that I got last week. It would be a perfect Carb Nite if I didn't force myself to drink tons of water after the popcorn. That made my stomach very bloated I felt like it would explode anytime soon. Sadly I didn't get a chance to enjoy my chocolate Haagen-Daz ice cream.
But this morning after I got up, I felt light and not bloated! I felt very energized doing my workout. On my previous Carb Nite, I would feel a bit heavy the next day and didn't feel much hunger. But today, I felt light and I could eat as usual. Maybe not as much but I felt hunger in between meals.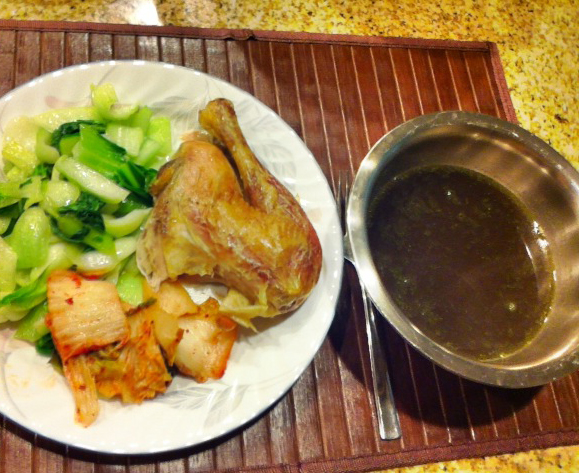 I'm so excited this week because I will get to go to Kettlebell class tomorrow AND Monday! I'm planning to do rowing as my HIIT cardio after the actual workout and I promise myself to start using heavier KB if the exercise isn't new to me!
Wish me luck!