Happy Father's Day to all daddies out there! Hope you enjoyed my fish posts earlier 😀 It's been a while since I posted any recipes and it's nice to finally have something that's post worthy.
Seriously this past weekend, my meals were mostly fish as protein source and it's a nice change from eating beef or chicken.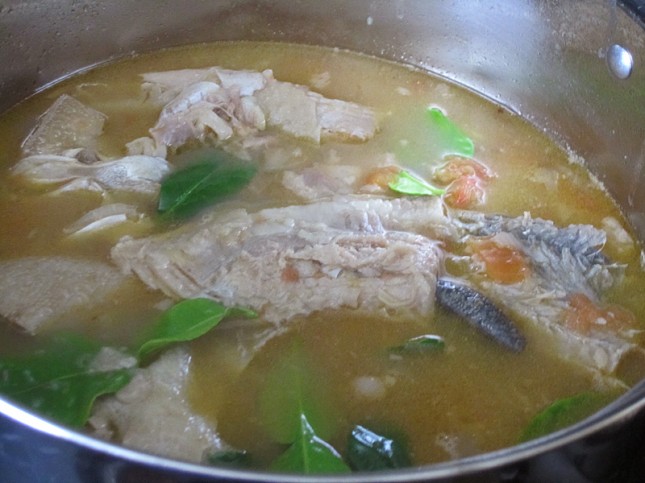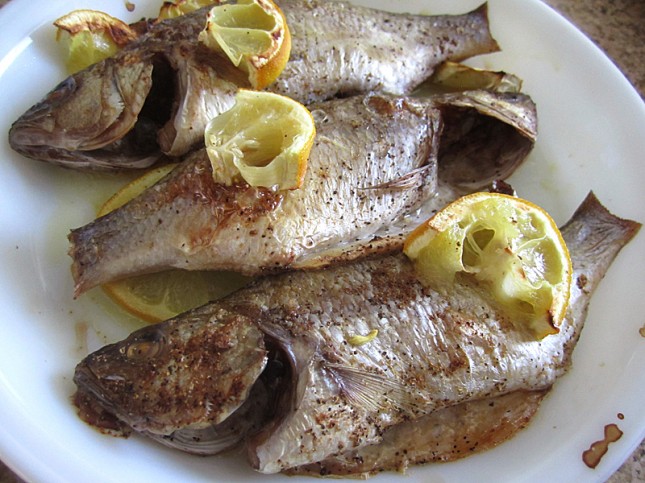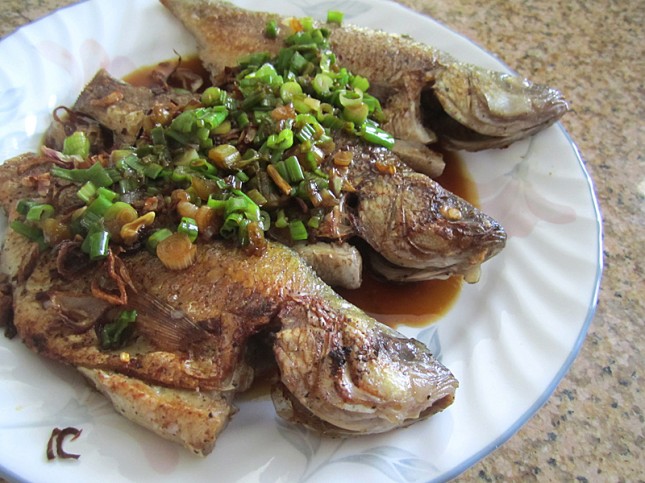 To give you a little update, I'm currently doing 6 Weeks 6 Packs Summer Challenge (currently on Week 4 starting tomorrow) and so far I enjoy it. In the beginning, it was a bit boring and long but after a while I started to get into the groove and finally I found my way to enjoy it. If you are interested to do this, just sign up for the email and they'll send you the workout everyday for each week and each day.
Once in a while I still sneak in some ZWOWs although recently Zuzana has been a bit crazy by incorporating some kind of stunts like wall walk or a handstand! I know myself the best so I won't even attempt to perform those until I develop a really good upperbody strength (like if I could start crank up 25 push ups nonstop or do an unassisted triceps dips on my dip station – but that's still a long way to go). Slowly but surely!
I admit I haven't done much ZWOWs lately but yesterday I had a good one with ZWOW #22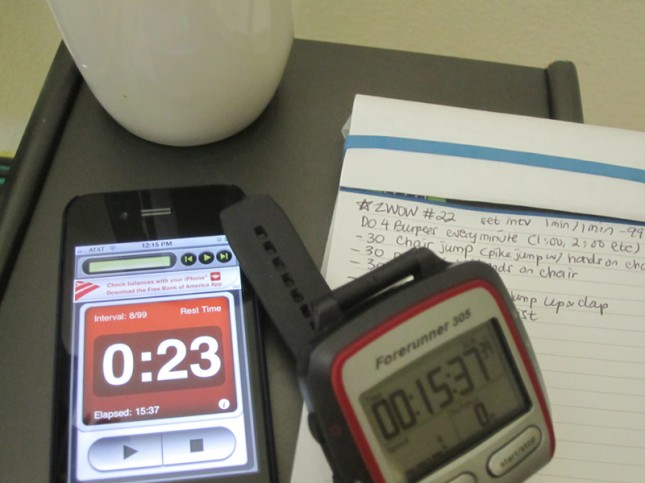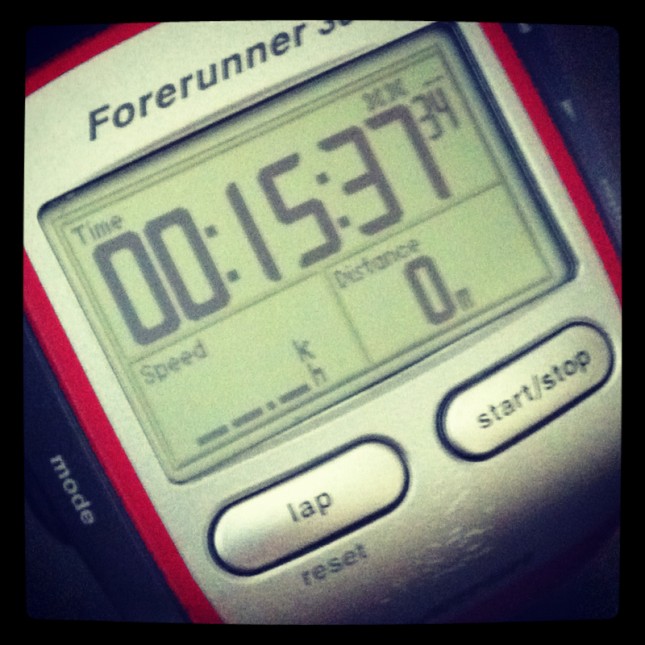 Aside from working out, I've been enjoying having sunshine as much as possible to raise up my Vitamin D level. I might want to recheck it sometime soon.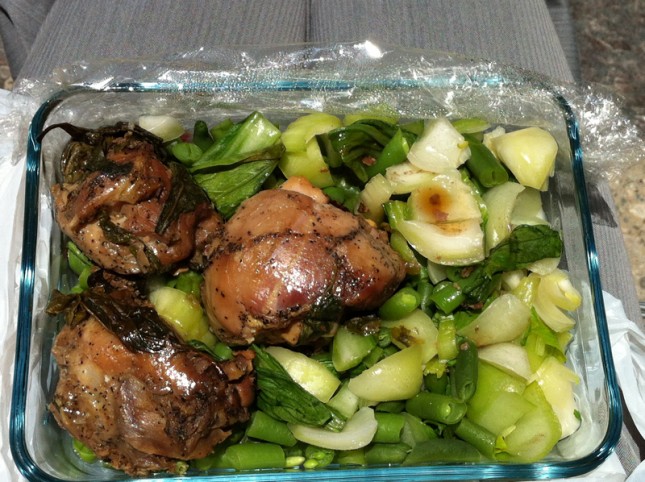 Or some burpees at the train platform this morning, under the morning sun 😀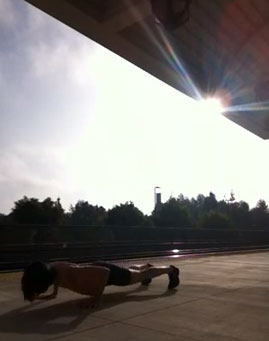 Yup I'm still in for 50 Burpees per day for 50 Days (currently DAY 41- Almost DONE!) I'm proud to say I haven't missed a single day doing 50 burpees.
There was some birthday at work (June birthdays) so there was a huge cake but company was grateful enough that not everyone eats cake so there were some fruit cups as well.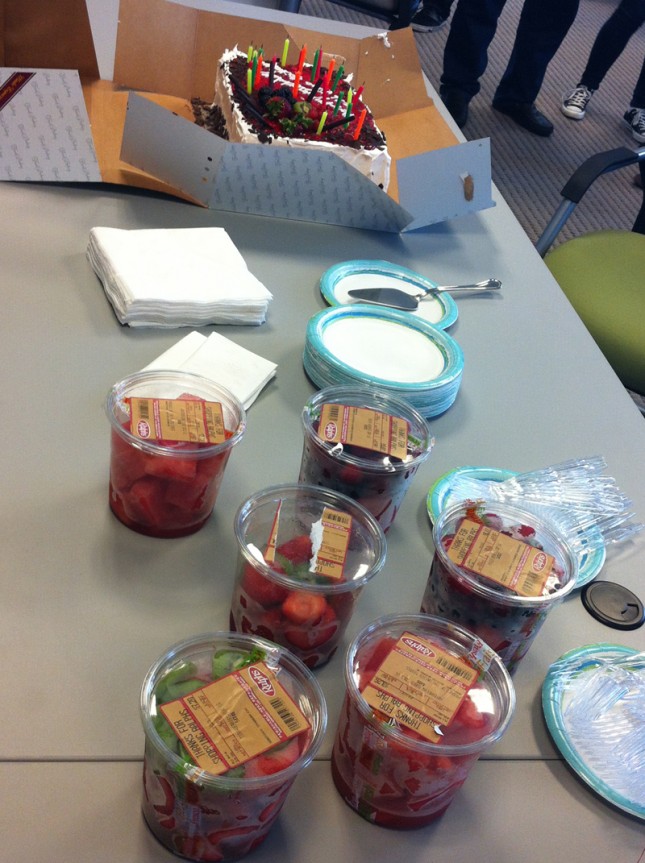 But since I had quite good lunch and had enough doses of fruits on my own, I didn't actually have any of those, including the fruit cups.
We've just moved to the new office suite so there was some champagne. Where in the world would a company serves champagne to their employees during workday? 😀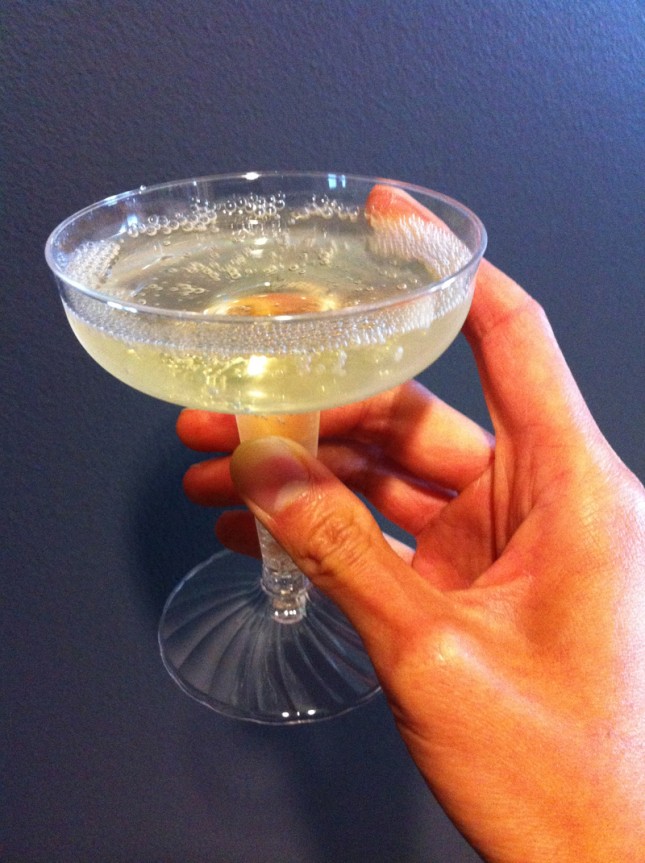 I only hold it for the toast and then gave it to my other colleague to finish it. 🙂 I'm not a champagne drinker nor any alcohol drinks.
But don't think I'm super perfect with my food though. Our department director was nice enough and for appreciating our hard work, he sent us fruit bouquet from Edible Arrangements. I admit, I had quite a bit of fruits, including the chocolate dipped pineapple! 😀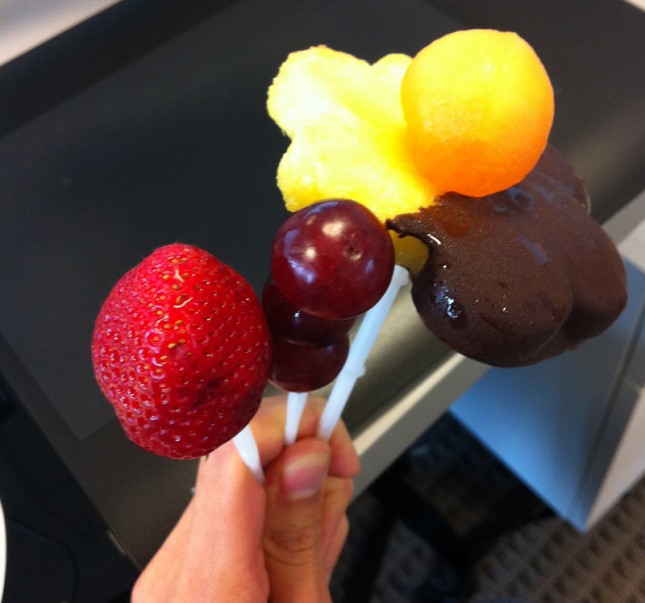 And yesterday we went to in-laws place for Father's Day dinner and for sure there weren't any Paleo compliant food but I didn't sweat it. Yes, even I had some fish noodles that my FIL made from scratch.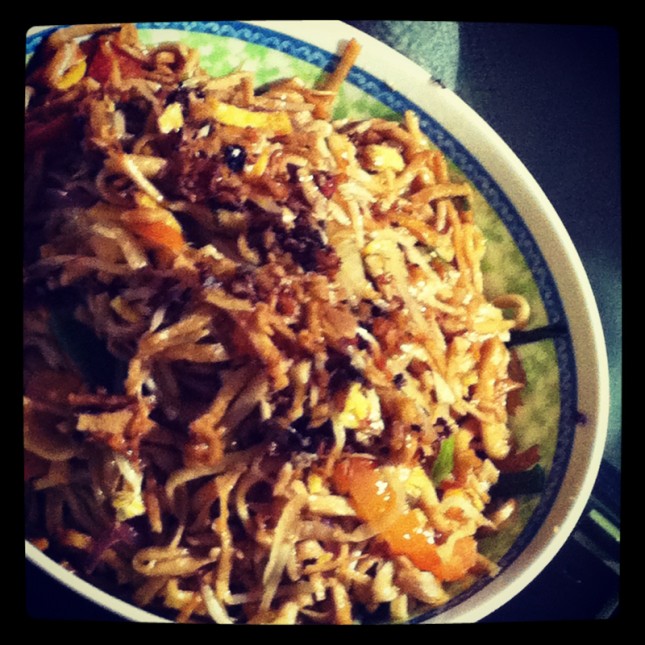 I couldn't resist the crispy pork skins from this Chinese Roasted Pork and had couple bites of these.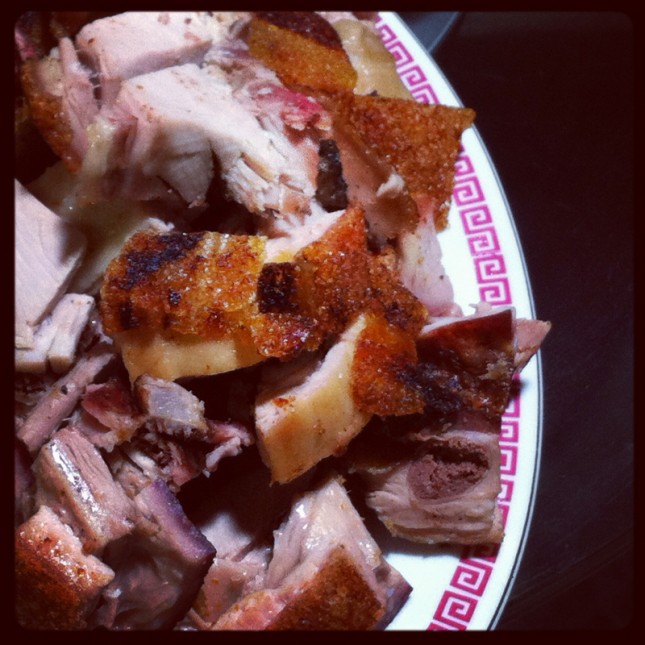 But I still piled up my plate with mostly vegetables.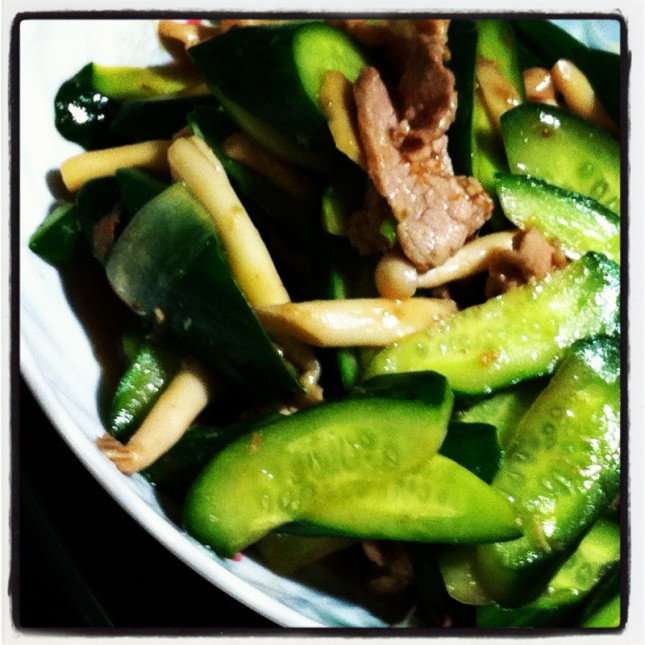 Sweat not, I jumped back into my clean eating again today and the rest of this week!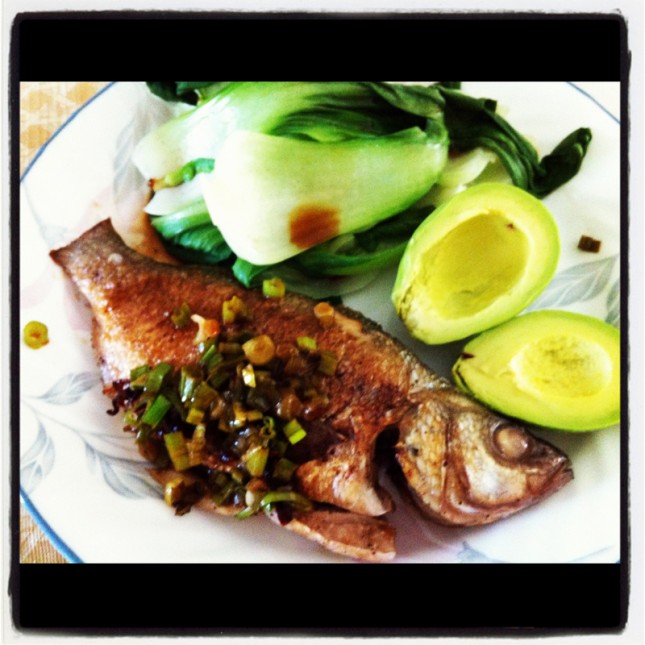 Can I say it's a bummer that weekend is over…again?!
Until next time 🙂