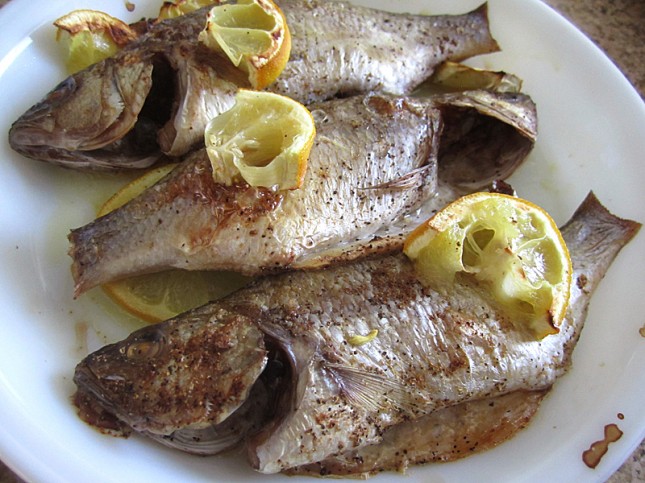 This is a very easy way to cook whole fish when in a pinch. The only thing is the fish needs to be FRESH or else it won't taste good.
Easy Baked Whole Fish
Ingredients:
3 whole fish (I used wild white perch fish)
1 1/2 tsp salt
1 tsp black pepper powder
3-4 lemon slices
1-2 Tbsp grass-fed unsalted butter – cut into pieces
Directions:
1. Rub the fish with salt and pepper. Set aside for at least 30 minutes.
2. Set the oven to broil setting for 400°F. Place the salted fish on a glass baking dish, topped with lemon slices and butter pieces. Broil for about 20-25 minutes or until the fish were done.
See, it's super simple and easy, right?