**Fair warning: This post might sound self pity, pathetic or whatsoever, so if you are not interested in reading any further, feel free to click away or go read my recent recipe post instead. You've been warned**
Yesterday Hubby K and I took a train trip visiting C, my former colleague who also being let go the same time I did. Prior going, I chowed down on some Mashed "Sweet Potatoes" and fried eggs.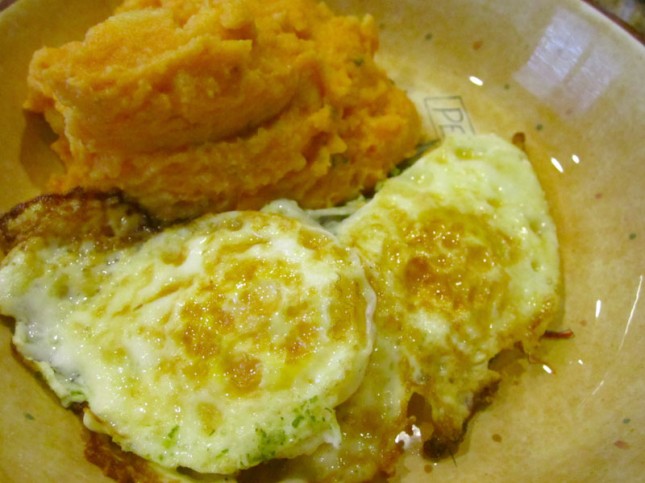 C was a nice colleague I've ever had and I am glad that we could still keep in touch even though we are no longer co-worker. So she showed us around her house and the new surroundings and later we were being treated with a nice homemade lunch. Her husband is a great chef and last year he opened his own cafeteria at a government facility, so all the foods were prepared by him.
Grilled tilapia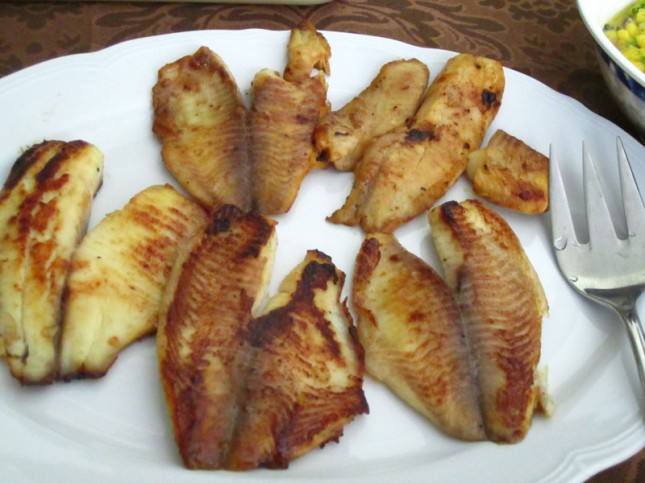 Homemade tabbouleh (broccoli, parsley, herbs and couscous)- Yes not exactly paleo friendly because couscous is pseudo-grains but I didn't sweat it much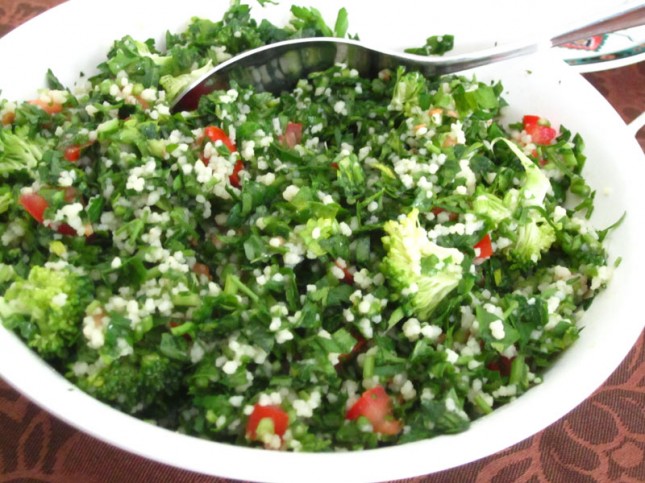 Homemade mango salsa – this pairs really well with the grilled tilapia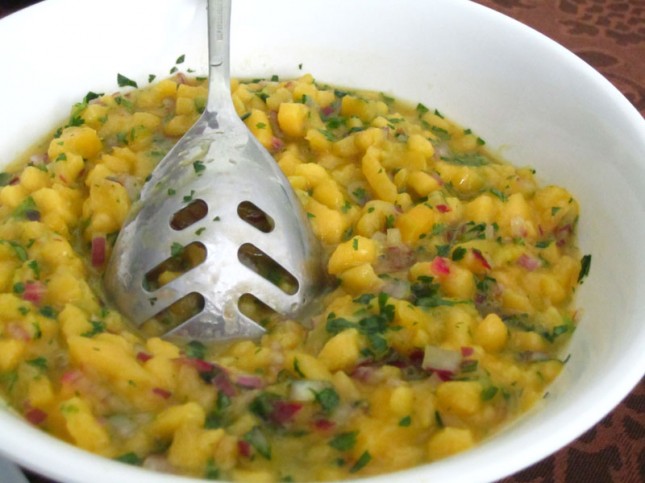 Here's my lunch plate (and I had another tilapia fillet and another small servings of mango salsa after this pic)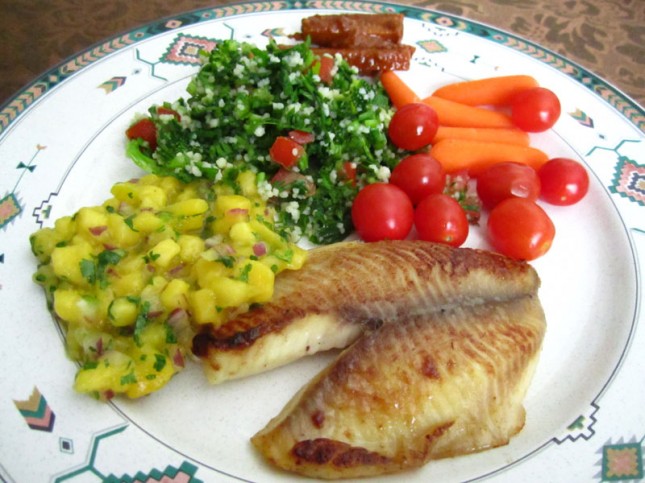 Plus some fruits afterward (pineapple chunks) – no pic
That wasn't enough, she even gave us some of these homegrown apples from her backyard! What can be more organic than these?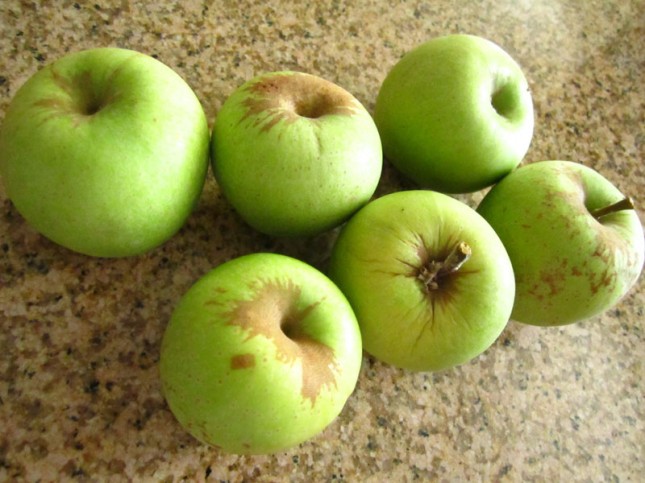 We had to catch the afternoon train so not long after lunch, we had to head back. After arriving, I started off cooking dinner making another batch of Breaded Fried Chicken Fingers.
Served with the last remaining Mashed Pseudo Sweet Potatoes and steamed bok choy.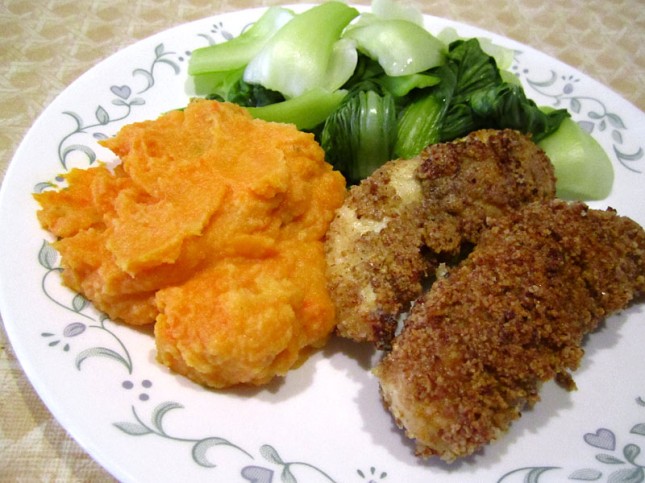 I know you've been frowning and pondering what the heck that shouldn't bother me? Ok, here we go.
C hasn't seen me for about 3 months since our last encounter so she blurted out "Hey, you've put on some weight."
When I heard that, I just smiled and laughed it off but truth to be told, I wasn't exactly keen about it. I know she didn't mean any harm and I am totally not blaming her at all for this. I don't want this to bother me but for some reason, that sentence just keeps repeating over and over in my head. Now I start to wonder, why this bothers me so much?
To be honest, I actually didn't expect someone will mention that to me. I know a scale won't tell me anything better either and I know none of my clothing/pants feel tight on me, instead some even feel more loose. But this morning, I couldn't help myself and stepped on the scale. But the scale still shows the same weight as how I've always been for this entire time (even from 3 months back).
I know I should know my body and myself better than anyone and I shouldn't let that comment bothers me but I seriously can't help it. I don't want to sound like I am developing an ED or self hate because it won't do myself any good.
Anyway, I just wanna let this out to make myself feel better. Or it could be because today I am feeling super craptastic thanks for being sleep deprived for getting up at 4:30 am to work out and drove myself to my new workplace and came back. Yeah I know it was crazy but since I'll start working 30 miles away from my home next week, I am going to use this entire week to slowly adjust my daily schedule back when I was still employed (getting up at 4:30am, working out, shower, breakfast then go to work, come back home, cook, shower, sleep, rinse and repeat). The only difference is, this time I'll have a long commute so today I tested my commute by driving and tomorrow I'll try taking train/bus and compare which option will be better for me. I went to bed quite early last night, but the overwhelm feeling of driving a long commute in a bad traffic surely kept me awake for a while and didn't exactly have a deep sleep.
Whole9 folks recently put up a post regarding sleep quality as the most important part of recovery at the perfect timing. I seriously need to read that over and over again.
Would you be bothered as well if someone comment about your weight/appearance?