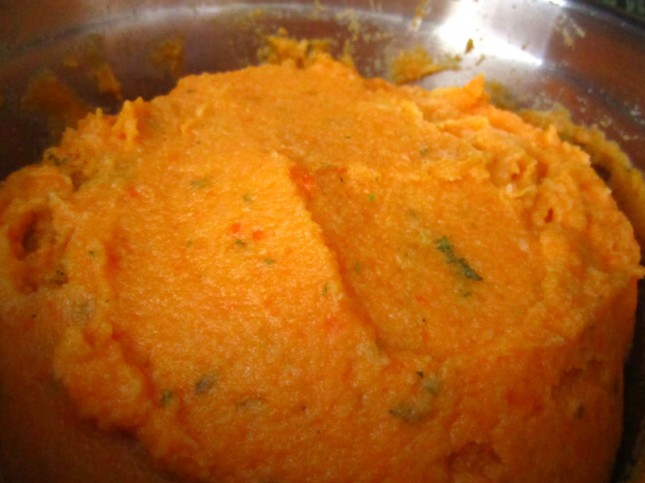 There are plenty of ways to create Paleo friendly mashed potatoes and one of them is by pureeing cauliflower. Today I felt a bit adventurous and I added some carrots to give it more color, which reminds me a lot of mashed sweet potatoes.
Ingredients:
1 big cauliflower head
3 big carrots
1-3 Tbsp Fox Point Seasonings (or make your own) or any of your favorite seasonings
1-3 Tbsp melted coconut oil
1-2 Tbsp parsley
1/2 cup water
Directions:
1. Place the cauliflower head and carrot in a pressure cooker with 1/2 cup of water. Cover and cook on high heat. When the pressure cooker started to hiss, turn down the heat to medium and cook for about 5 minutes. You start to count 5 minutes from the time it's hissing not when you just start the fire.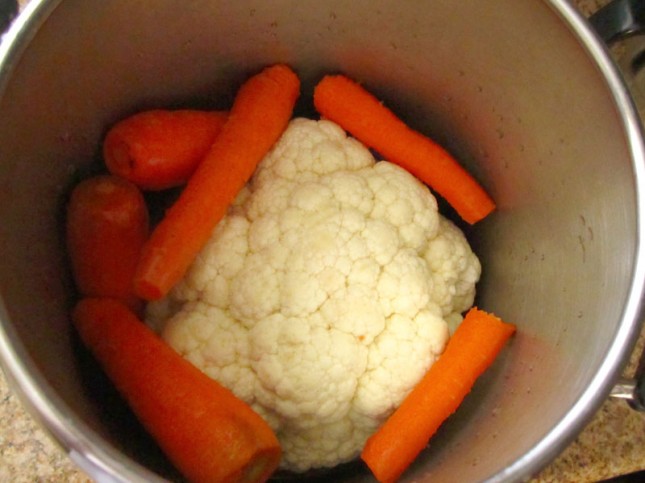 2. Turn off the heat and let it cool down to let the pressure comes down. If you can't wait, run the pressure cooker under cold water.
3. Take out the cauliflower and carrots, break them into small pieces then use either hand blender or your food processor to puree them. Drizzle with some coconut oil and season with seasonings of your choice.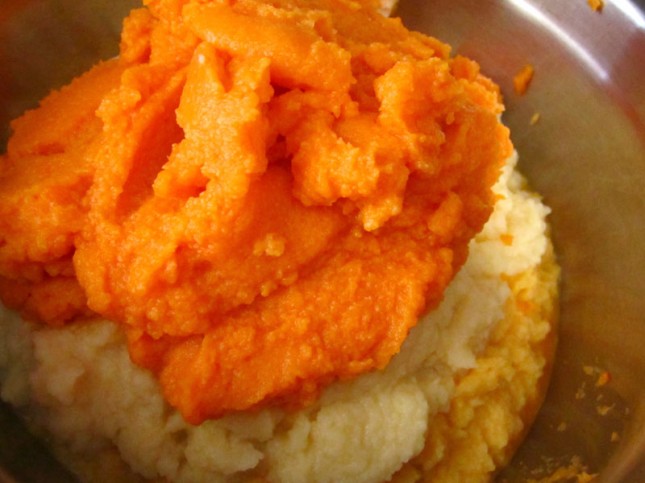 Super easy and yummilicious!