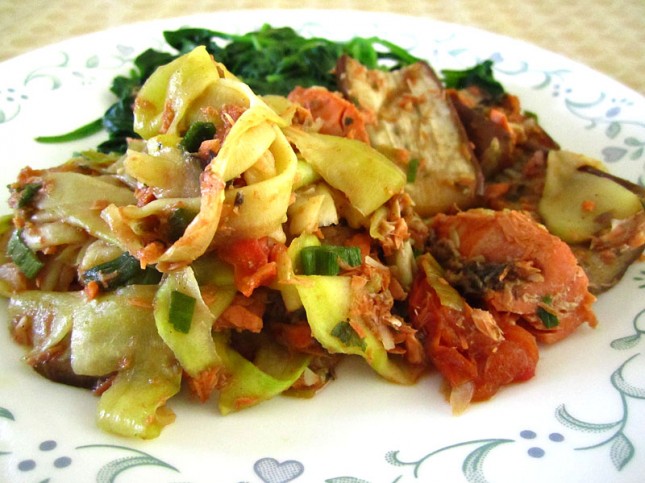 I was pretty exhausted and hungry so I thought of a quick dish to make without driving myself insane. After looking thru my fridge and pantry, I came up with this recipe. A special credit to Kath at My Funny Little Life who introduced me with the word "tagliatelle". 😀
Ingredients:
1/2 onion – finely chopped
3 garlic cloves -finely chopped
3 green onions – separate the green and white stalks- finely chopped
2 x 7.5oz (213g) canned wild sockeye salmon or any of your favorite protein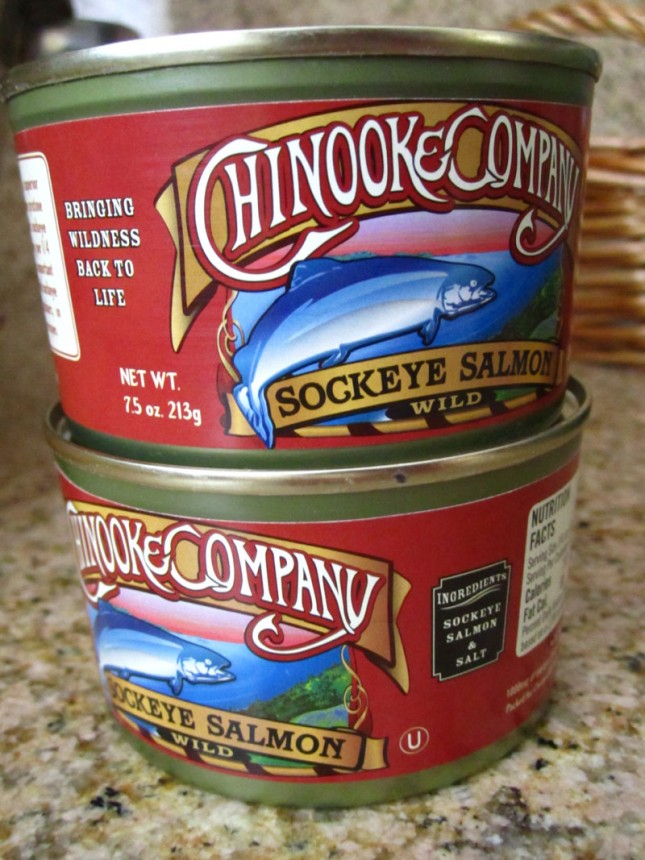 3 Chinese eggplants – chopped (or any eggplants should be ok)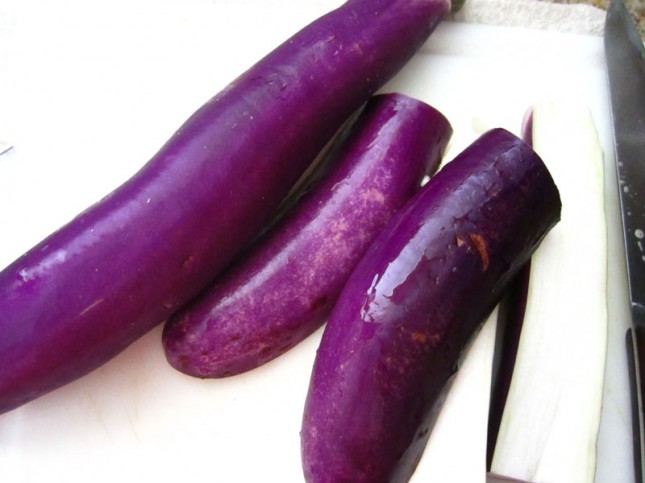 5 ripe roma tomatoes -chopped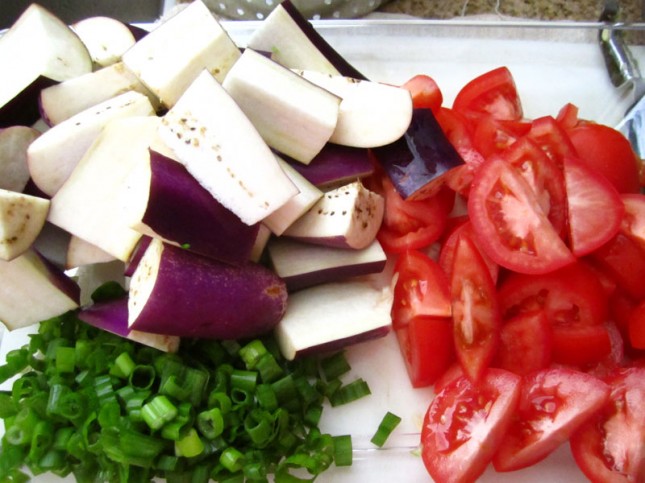 2 Tbsp coconut oil
1-2 tsp salt to taste
1 tsp ground mixed peppercorns
1 tsp ground oregano
1 tsp ground fennel seed
Pinch of dry parsley
2 Tbsp balsamic vinegar
2 large zucchini
Directions:
1. Preheat oven in 400°F in broil setting. Line a baking sheet with aluminum foil, roast the cut up eggplants for 15-20 minutes.
2. While the eggplants are roasting, cut the zucchinis using a vegetable peeler into tagliatelle shape.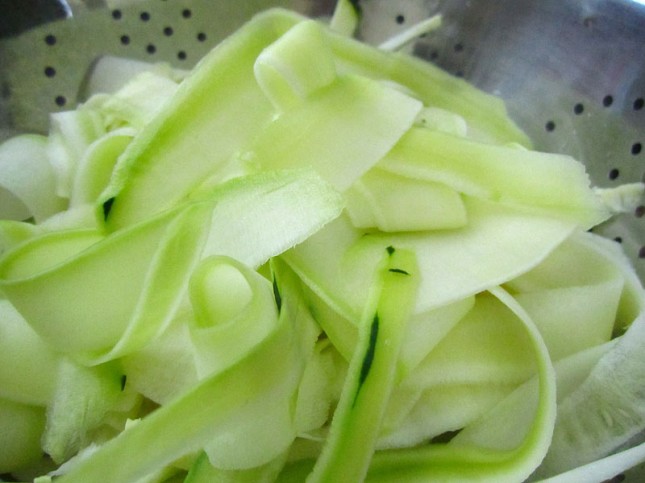 Since mine weren't organic, I peeled off the skins as well. Place them in a colander and sprinkle with 2 tsp salt and set aside. The salt helped draining off the water from the zucchinis. After about 5-7 minutes later, there should be water coming out from the zucchini. Carefully squeeze out as much water as possible from the zucchini tagliatelle without breaking them.
3. Heat the skillet in medium high with 2 Tbsp coconut oil. Saute the chopped onions, garlic and chopped white stalks from the green onions until fragrant. Mix in the chopped tomatoes and cook until tomatoes are wilted and easily to break apart. You want a consistency of a sauce/paste.
4. By this time, the eggplants should be done roasting. Take them out from the oven then mix them into the tomato. Cook until the eggplants feel soft.
5. Next, carefully mix in the drained zucchini tagliatelle and season with salt, pepper, parsley, fennel, oregano and balsamic vinegar. Adjust the seasonings to taste accordingly. You'd want a little bit of sweet and sour taste.
6. Lastly, mix in the canned salmon (drained off the water from the can) and the chopped green onions. Remove from the heat and enjoy!