I had a dream that disturbed me because it was total replay of Friday the 13th incident. Of course it wasn't the exact depiction, but the main thing was the same. Because of this, it woke me up at exactly 5 am and I couldn't go back to sleep no matter what! Isn't it disturbing that I had this dream today on the 13th???!
Heck I decided to get up and kicked my own ass to beat my old PR from this workout. Well I didn't exactly beat it, in fact I had some nice elbow burn.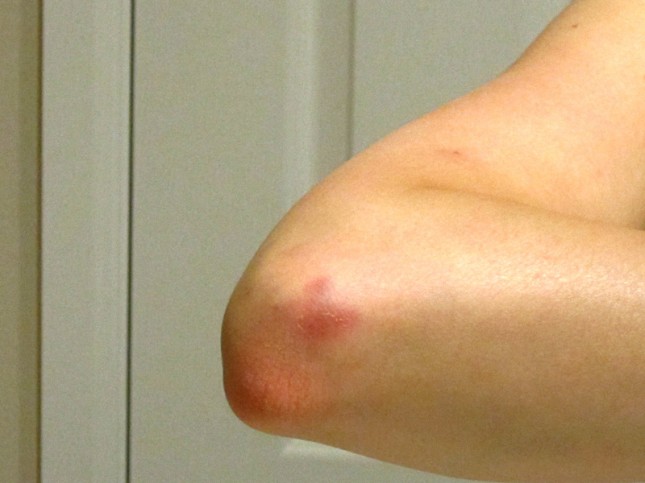 And when I was cooling down, the radio announced some disturbing news regarding a wife who cut off her husband's "peepee" and threw it in a garbage disposal and then called 911 for emergency. Apparently they were in the process of getting a divorce. So one day, she drugged him to make him drowsy and waited until he woke up before she executed her plan. So disturbing! And to add to that, they actually live only about 15-20 minutes from where I live. If you want to read more of this news, feel free so: http://www.huffingtonpost.com/
Ok enough that talk. So what did I have to replenish my glycogen storage aka post workout meal/breakfast?
1 skinny purple yam, 1/2 Japanese yam and 2 hard boiled eggs drizzled with Coconut Aminos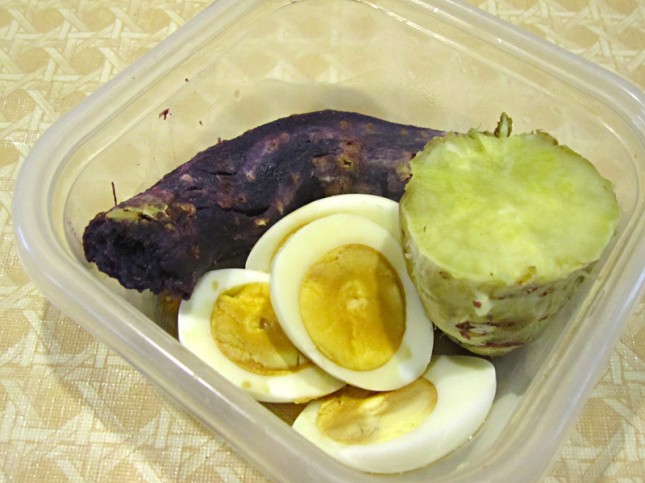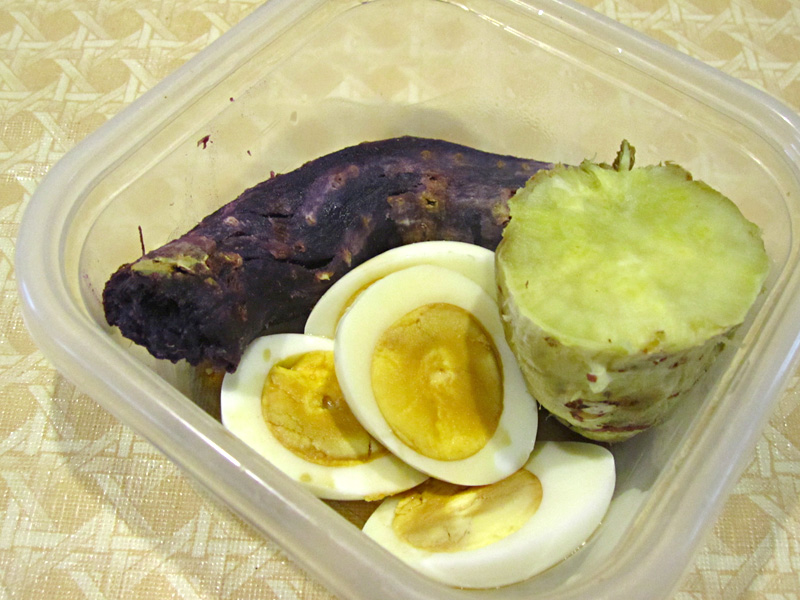 We went to shop our groceries at Superking Markets for non organic produce and spice and Henry's Markets for meat, bulk macadamia nuts, Whole30 Approved Applegate Organic Roast Beef (All Applegate meats are 25% OFF on sale now at Henry's Markets) and Organic Cameo Apple (on sale now for 77 cents/lbs!). Btw Sprouts is having 50% off coupon for Sprouts brand frozen berries on their facebook page. Simply Like Them then print off the coupon which will valid until July 25, 2011! Don't miss out! I even got a bag of frozen blueberries today!
For lunch, I made Apple Lime Chicken Stir Fry as the protein dish, which in a process I cut my left middle finger with a knife (THIRD TIME this week!). Yup, it bled quite a lot and in fact it was deeper than the last 2. 🙁 Maybe I should just retire from cooking.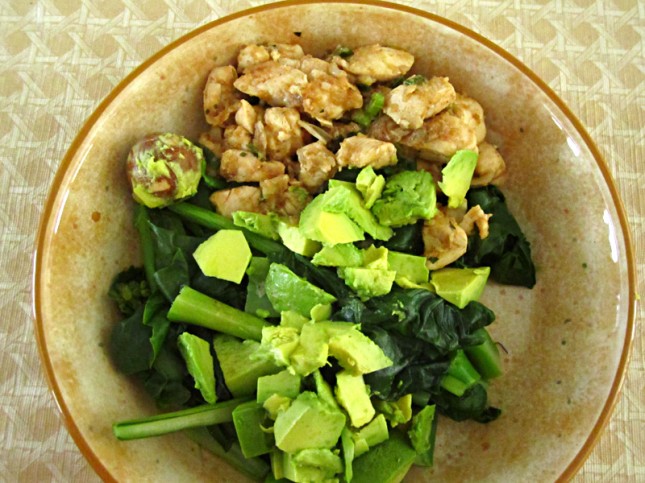 Searched for more job but figured all these postings are either old or fake (blah). Also I emailed one of the recruiter which I had phone interview 2 weeks back only to be informed that the position has been filled (BLAH!) Definitely no bueno!
Dinner was super simple, whatever leftover from lunch plus the remaining Lemon Grass Tomato Beef Stew.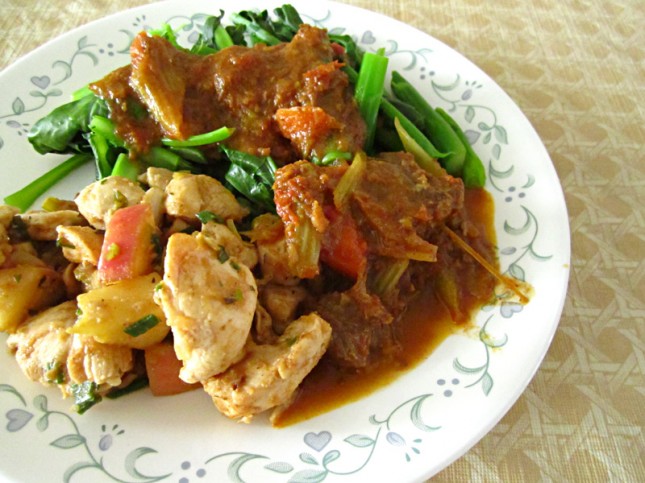 I also ate another avocado after the pic cause I was just craving for it!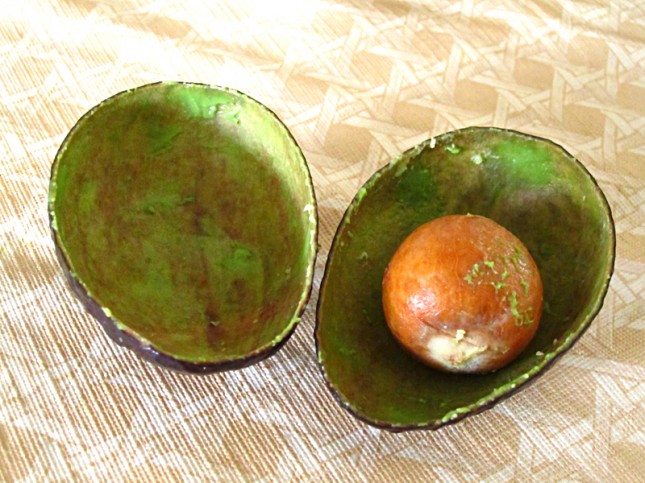 And as a little dessert, I had some strawberries.
Whole30: Day 13 – Even though I was a bit down & upset from the job situation, I didn't let the emotion rule my appetite. Instead I made myself busy by cleaning the house. You could say it was a cleaning therapy 🙂
Any disturbing news that you've heard recently or before?