I woke up with some soreness on my right neck, not sure what – could be I twisted my right shoulder? Anyway, today's workout was focused on my lower body more to give it an extra rest day.
Inhaled this breakfast/post workout meal in a matter of second (I exaggerated this A LOT obviously)- purple yam and 2 pieces of Southeast Asian Chicken Satay meat.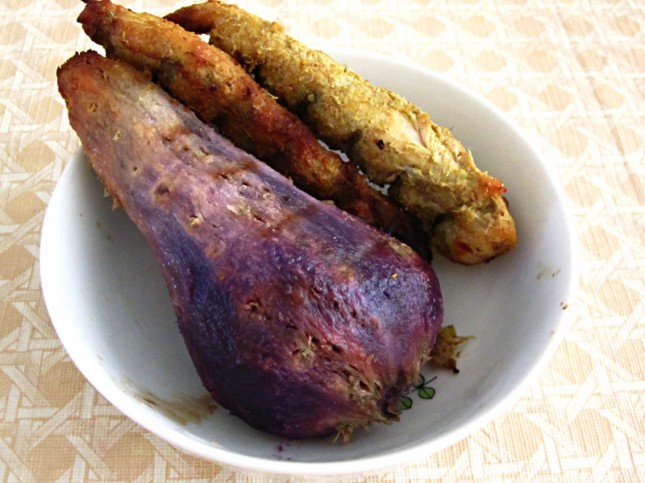 When I looked into the fridge, I saw the remaining ground beef and I made just cooked it taco style- seasoned with homemade taco seasonings. Of course since I didn't buy grass fed ground beef, I used my method to drain off all the fats and juices.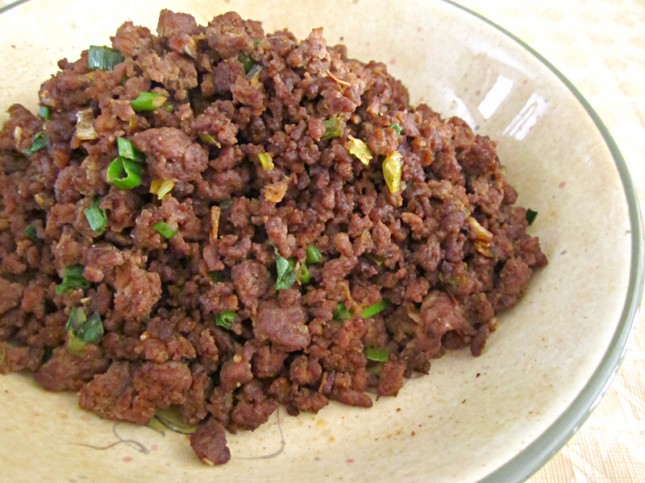 I had them as my lunch with romaine lettuce, chopped whole avocado and sauerkraut.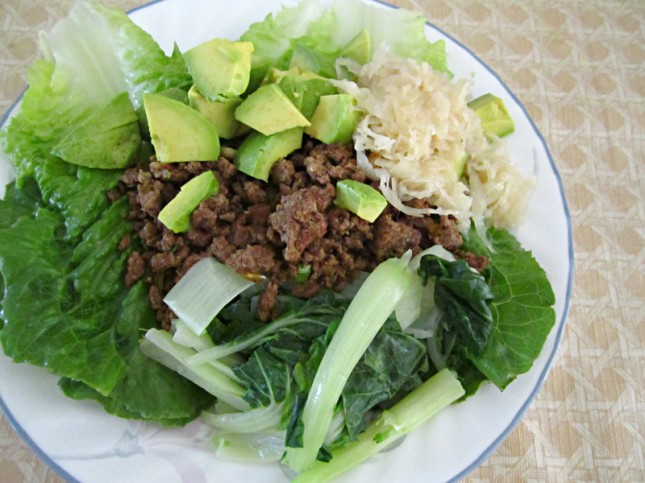 My lunch plate was lacking red hue, so I compensated it by having some berries and yellow nectarine as dessert.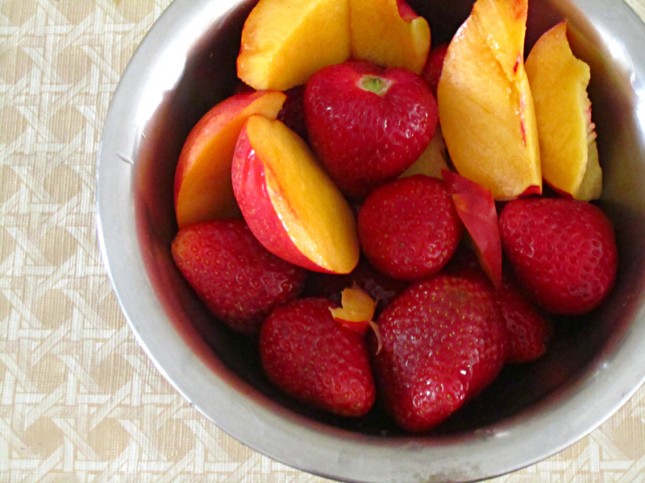 Speaking of which, I think I need to sharpen my knife skill so I won't cut my fingers TWICE in one day! Trust me, this happened one after another.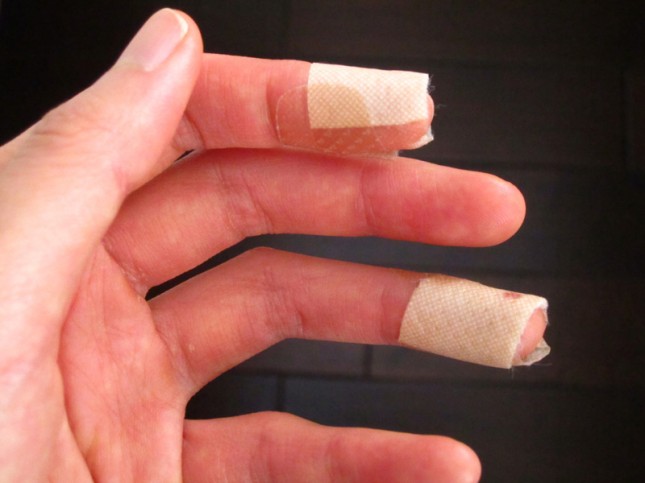 For dinner, I cooked the remained Southeast Asian Chicken Satay and I also "fixed" the Satay Sauce to resemble sauce more other than a paste. Served with raw zucchini noodles, I was one happy cave girl.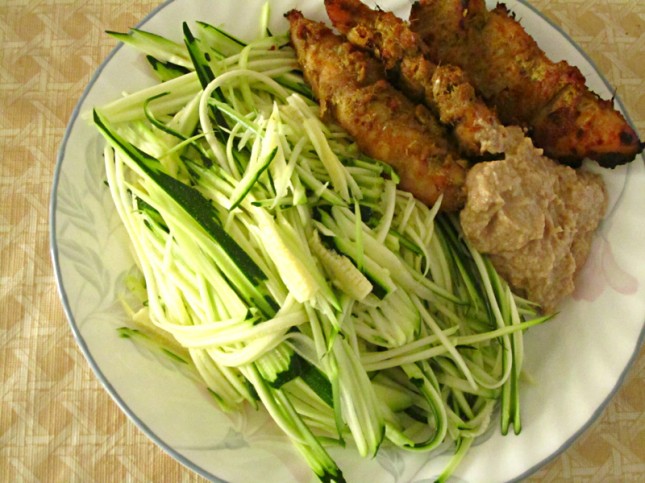 Whole30: Day 11 – Need to stay sharp! So far this Whole30 challenge has been great for me!

How's your knife skills?