I had quite a good night sleep last night, hopefully my insomnia problem would slowly going away *knock on the wood*. After a good night sleep, I had a good morning workout, although I didn't exactly beat all my old PRs. In fact, I burned my elbows again, worse than last time. *sigh*
Post workout/breakfast: baked orange yam and Japanese yam, roast beef and 1 hard boiled egg.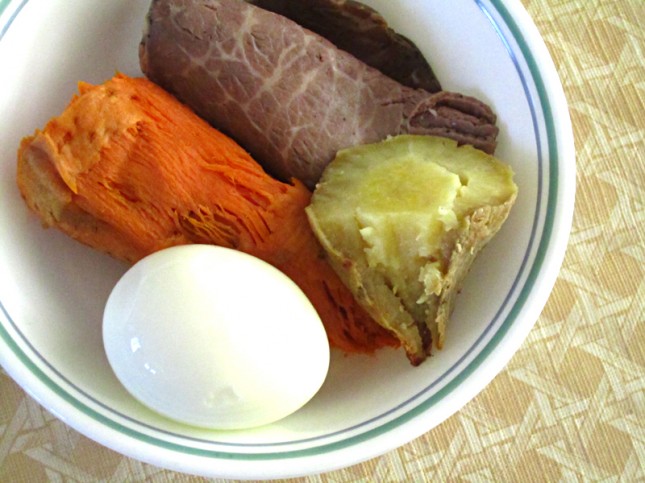 For lunch I made Thai Basil and Onion Braised Chicken which turned out yummy!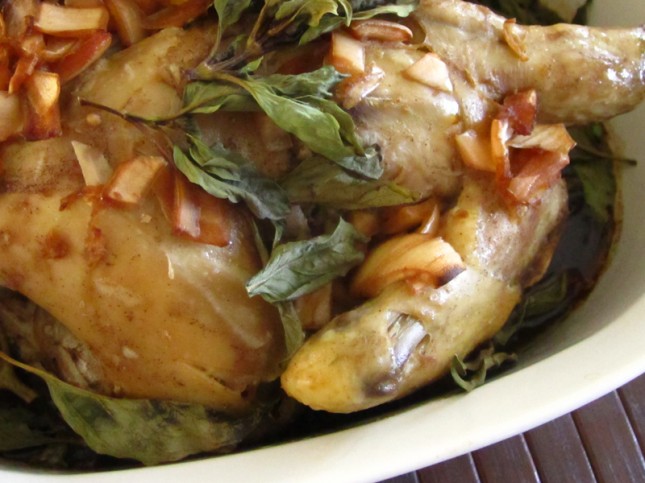 I also roasted some bell peppers that I got from Farmer's Market during weekend. How I've craved roasted bell peppers for a looong time and I've been waiting for the season to come!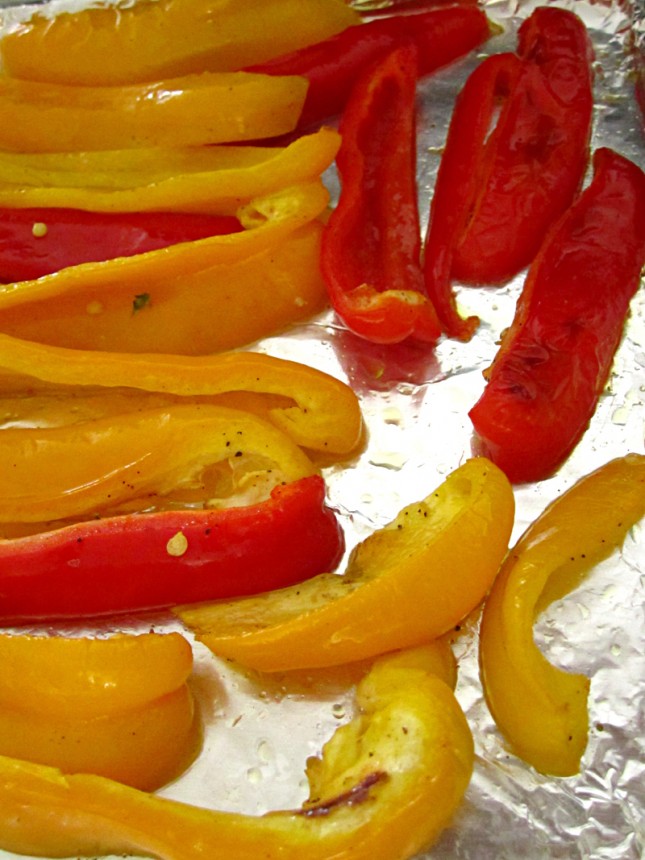 Plus roasted some green beans, and here's my lunch plate!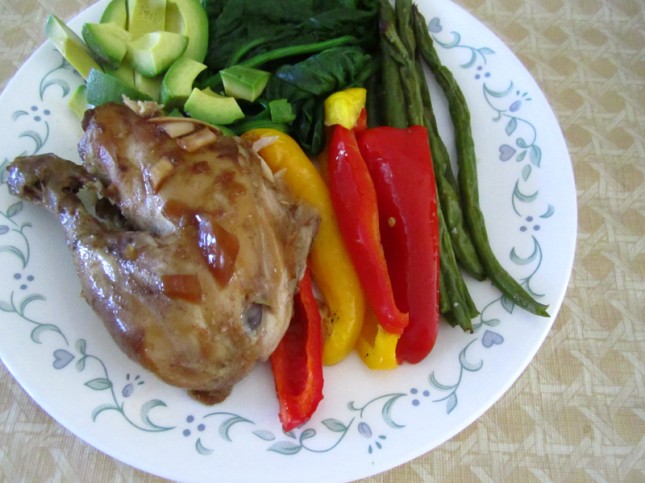 Yellow peach for afternoon dessert!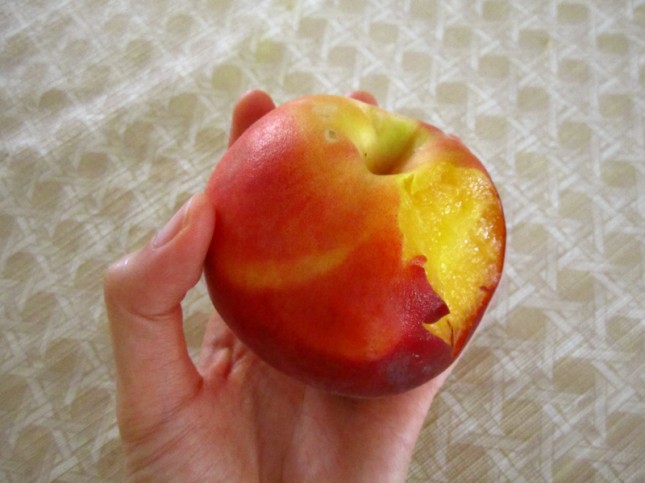 More roasted veggies for dinner and this time was Roasted Taco Cauliflower (basically roasted cauliflower seasoned with homemade Taco Seasonings)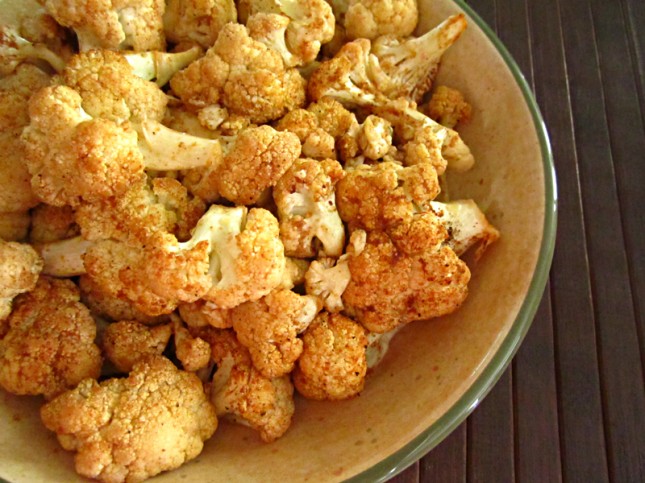 Dinner!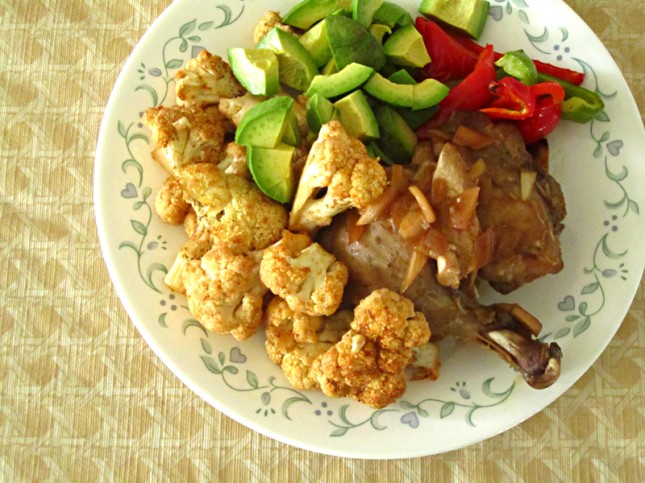 Whole30: Day 24 – I love my convection oven to death! What can I do without it? Roasted veggies taste wonderful!