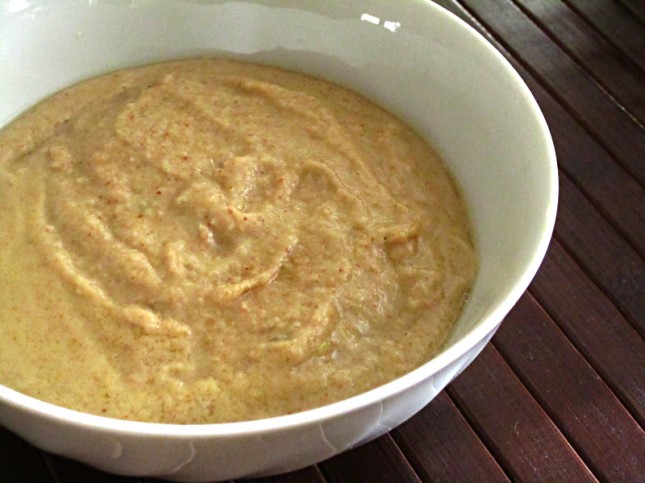 So I posted how to make Southeast Asian Chicken Satay recipe, now it's time to make its companion, the Satay Sauce! Let's face it, the main ingredient of any satay sauce is peanut, which pretty much ruled out from Paleo or I should say it's actually part of legume family, which we all know it contains more anti-nutrients to us so it's pretty much out of the league.
But if you remember the last time I posted about Asian "Peanut" Sauce, we could re-create this satay sauce without using any peanuts!
Satay Sauce (modified from Mummy I Can Cook Satay Peanut Sauce)
Ingredients:
1 cup dry roasted sunflower seeds
1 cup dry roasted almonds
2 Tbsp apple sauce
Juice from 2 small lemon (or use tamarind when you're not on Whole30 Challenge)
2 tsp Red Boat Fish Sauce
Dash of salt
1 lemon grass stalk -white part only
2 big shallots
2 garlic cloves
2 slices of galangal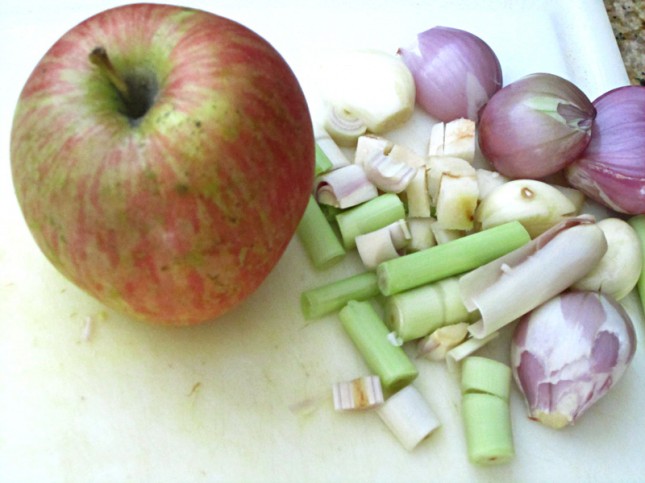 Directions:
1. Make sunbutter by blending the sunflower seeds on high in your food processor until it resembles paste texture. Do the same thing with the almond. Now you got your homemade almond butter & sunbutter 🙂 Set aside (Note: I actually didn't use the entire thing and it made quite a batch satay sauce already)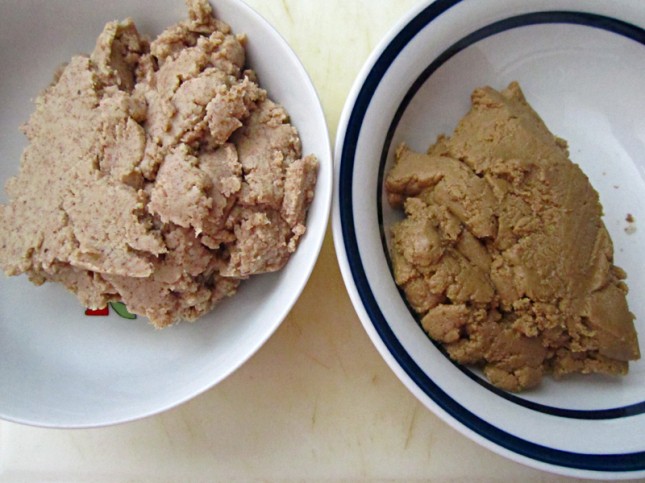 2. Blend garlic, shallots, galangal, lemon grass in your food processor/mortar pestle until they become a paste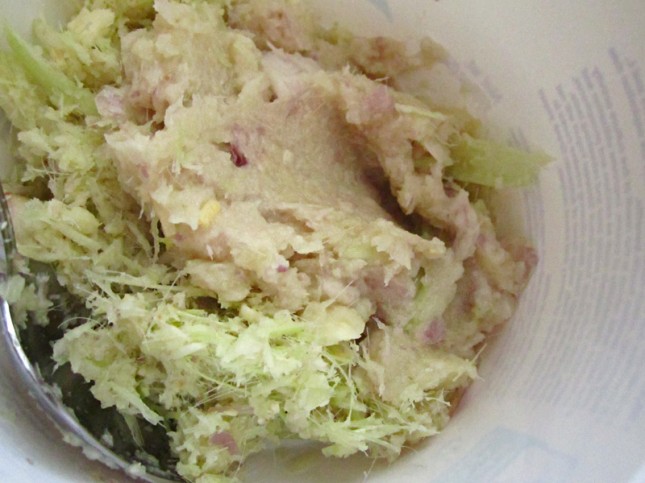 3. Peel the apple (if organic, you can skip this part, mine was not organic), slice and soak them in salt water to prevent them getting oxidize too soon.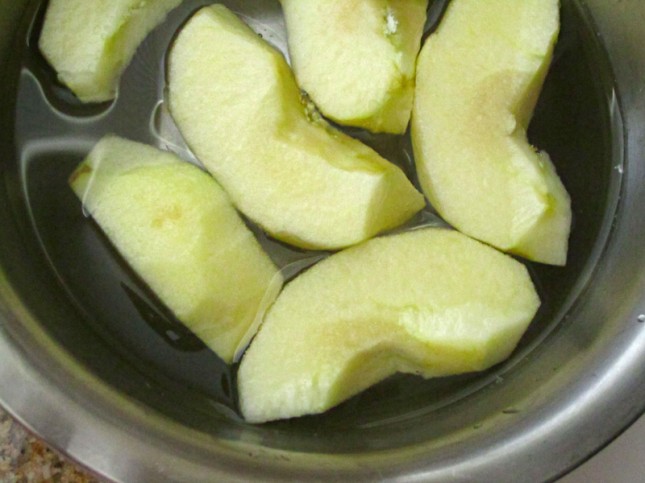 4. Blend the apple slices in your food processor. Add a dash of apple cider vinegar to slow down the oxidation. There, you just made your own apple sauce 🙂 Remember we only use 2 Tbsp for this satay sauce, save the rest for other thing. Don't worry, I do have another recipe that will be using it.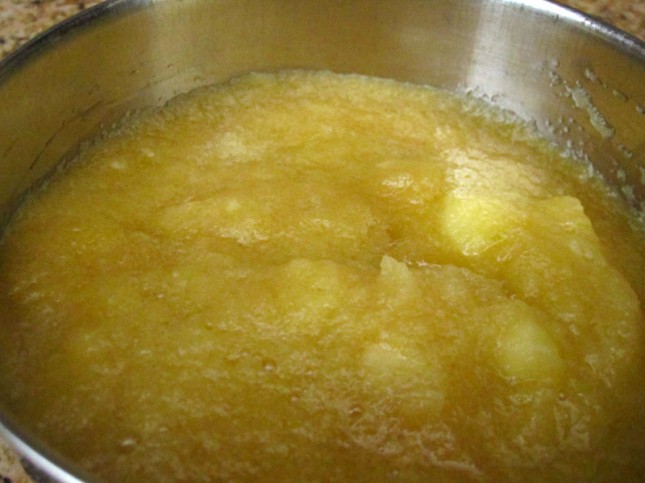 5. Heat the skillet in medium heat with 1 Tbsp avocado oil/coconut oil. Saute the herb paste until fragrant (Note: I only used half of the herb paste, the rest I used it to make Lemon Grass Tomato Beef Stew dish).
6. Pour in the lemon juice, fish sauce, salt, half portion of the sunbutter and almond butter (store the remaining in the fridge for future use) – keep stirring. Taste accordingly and add water as necessary (Note: I realized I didn't add enough water so my satay sauce resembles more like satay paste LOL – still yummy though).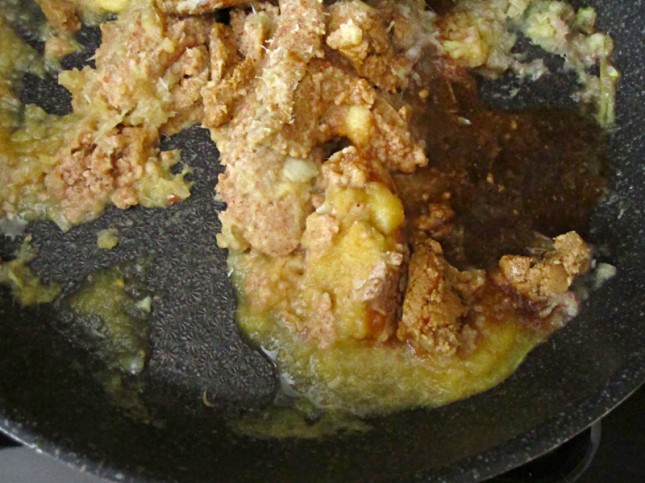 7. There you go, your satay sauce is ready (or in my case it's satay paste!)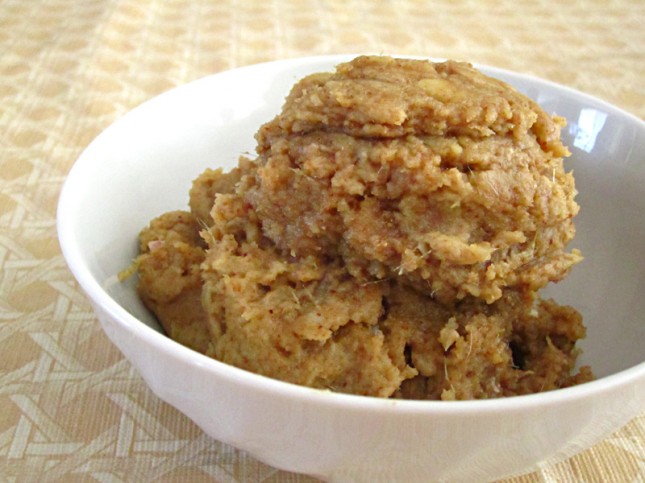 ***REVISED July 11, 2011***
I "fixed" the sauce by adding more liquid (lemon juice and water) to thin them a bit on the stove. Might need to add a bit more apple sauce to balance the tart taste from the lemon juice/tamarind (if you're not on Whole30)

Enjoy it with Southeast Asian Chicken Satay or just use it as a dipping sauce (tips: add more lemon juice/water to thin out the paste)