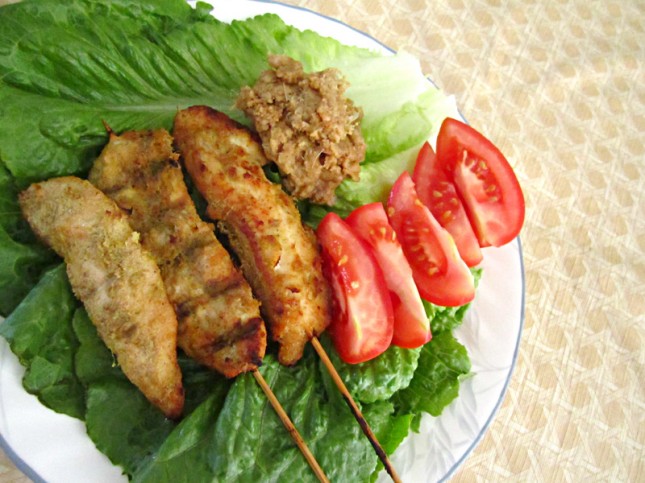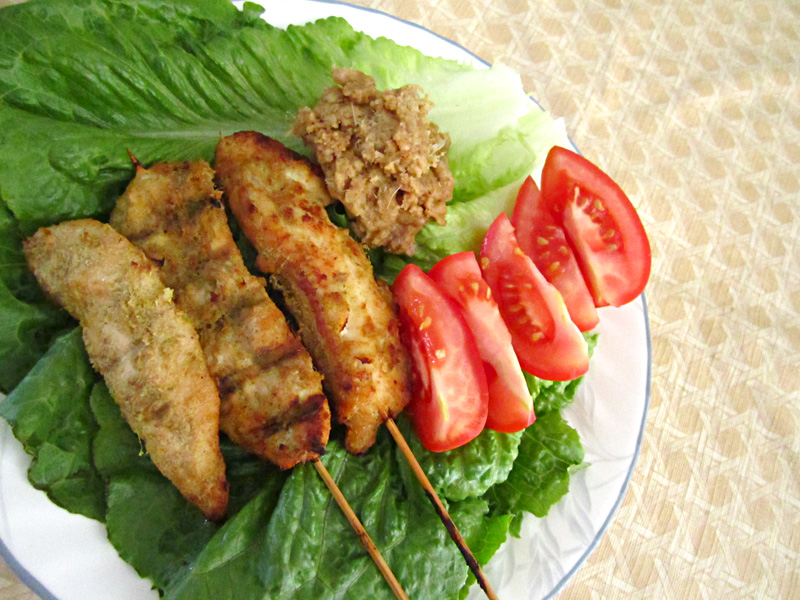 I love satay, especially the ones from Southeast Asia (in this case Indonesia). I started to have satay cravings after I saw Shu Han posted her Singapore Chicken Satay recipe on her blog. After I looked through the ingredient list, it doesn't seem too much different from Indonesian style so it should curb my current satay cravings. 🙂 And of course I modified the marinate a bit to make it Whole30 compliant.
Southeast Asian Chicken Satay (modified from Mummy I can Cook!)
Ingredients:
About 3 lbs boneless skinless chicken breasts – sliced thinly lengthwise
5 big shallots
1/2 garlic cloves
2 lemon grass (white part only- chopped)
1 tsp cumin powder
1/2 tsp turmeric powder
2 tsp coriander powder
1 tsp salt
1 Tbsp Red Boat Fish Sauce
1 tsp coconut aminos
2 pitted medjool dates -soaked in hot water
1″ galangal root -peeled and sliced
2 Tbsp avocado oil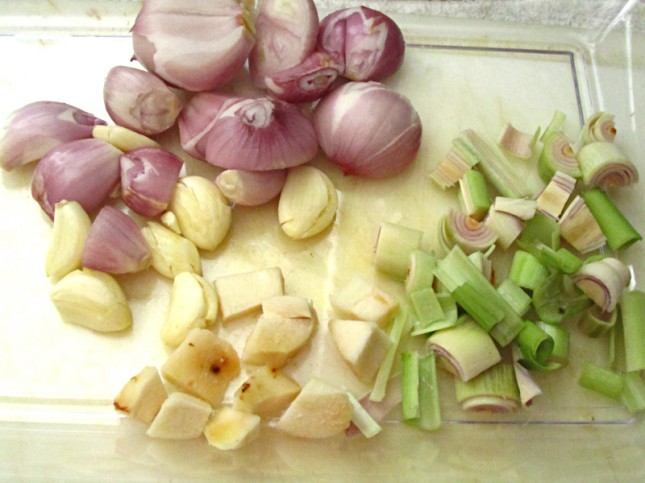 Directions:
1. Blend all the ingredients in your food processor/mortar pestle until it resembles a paste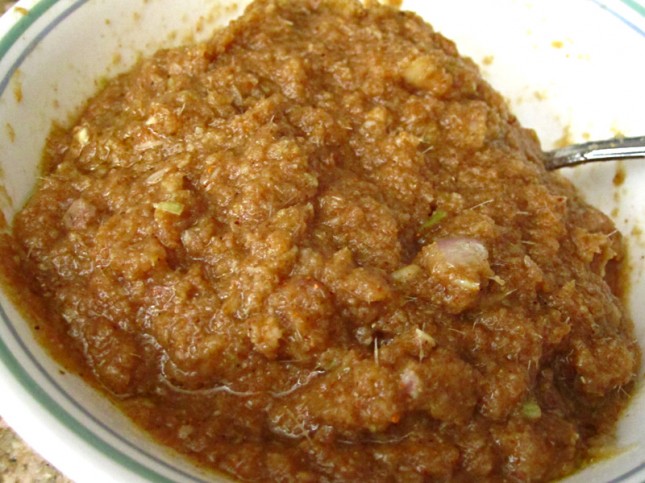 2.Marinate the chicken for 4 hours or overnight for better taste

3. Soak some bamboo skewers in water prior skewering the chicken.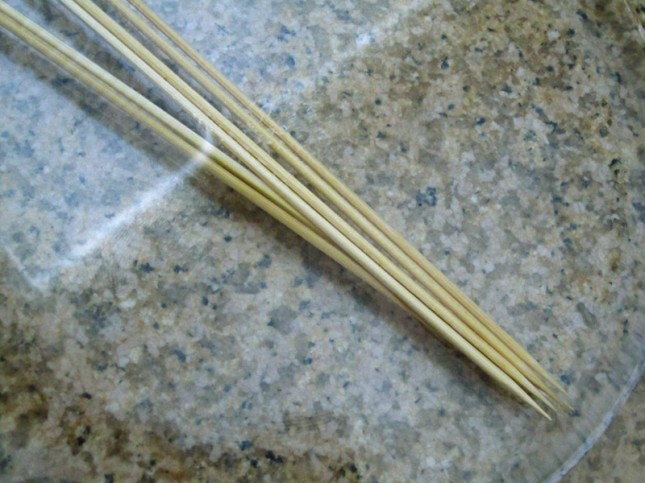 Technically, you're supposed to cut the chicken into cube sizes but for a lazy person like me, I rather just slice them thinly lengthwise. Or even lazier, for some I didn't even bother to use the skewer at all.
4. Preheat your oven (broil mode) to 400°F for about 5 minutes (I used a countertop convection oven) then reduced the heat to 350°F.
(Note: If you have a BBQ Grill or even better a charcoal grill, USE IT!) I had to use my oven cause I don't have any of those. But fear not, even oven roasted chicken satay still taste good!)
5. Line the skewered chicken or non skewered chicken on the baking pan. Brush with some coconut oil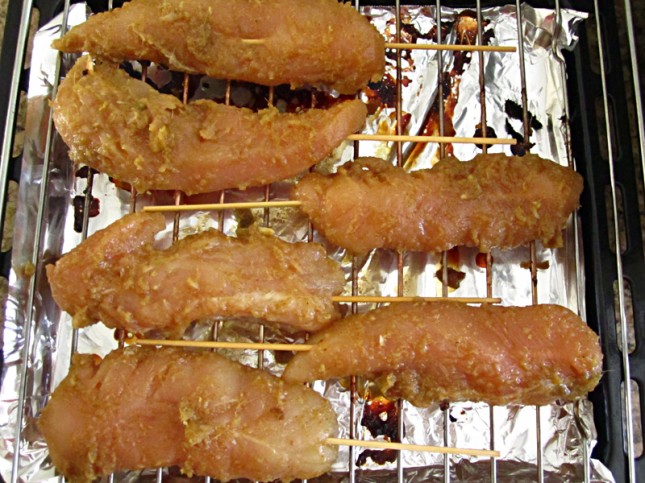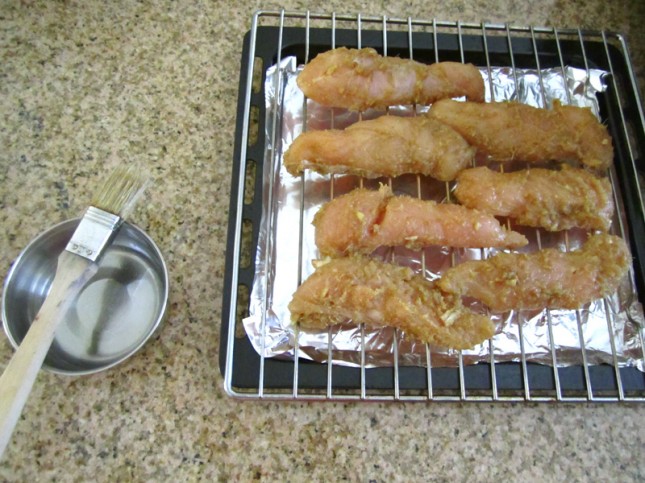 6. Broil the chicken for about 15-20 minutes per side (or until browned), flip them over, brush with some coconut oil and broil until the other side browned as well.
7. Remove from heat and set on the plate, let them cool a bit.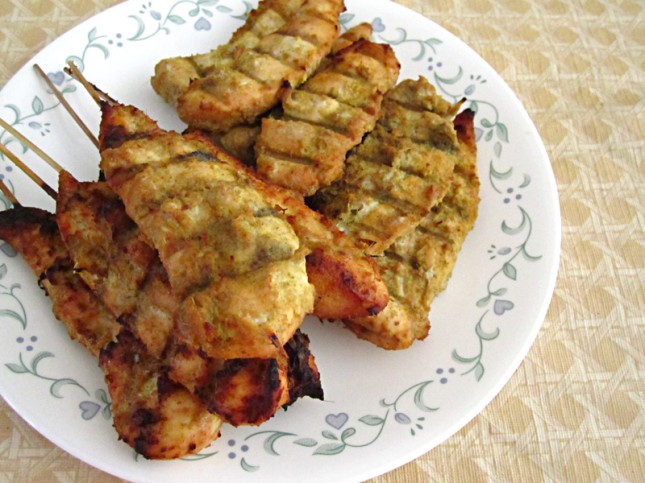 Of course, no satay would be complete with its companion – Satay Sauce! 😀