Happy Friday and Happy Canada Day to any Canadian readers and also Happy Whole30 Day 1 to me.
Uuuh….what did I have??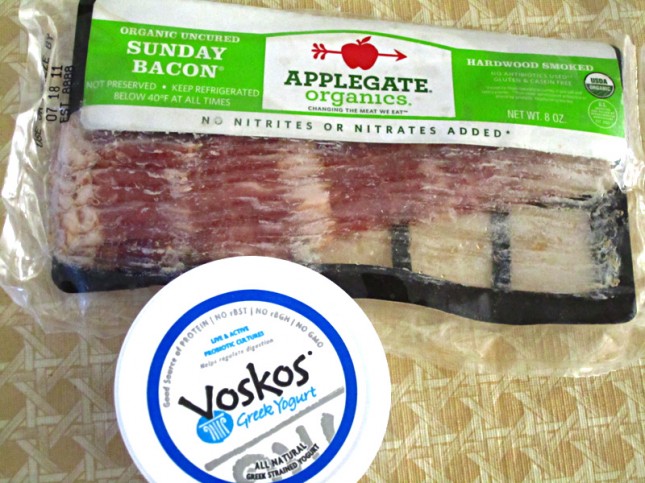 KIDDING!!! Actually it was quite bad timing to get those, but fear not, I put my Voskos in the freezer so I'd enjoy it after my Whole30 is done. Plus Hubby K is more than happy to have the Organic Applegate Bacons all to himself.
Oh well, at least I won't miss it much cause I still TONS of Applegate coupons that I won from Lindsey's giveaway PLUS Applegate sent me 3 more as well! 😀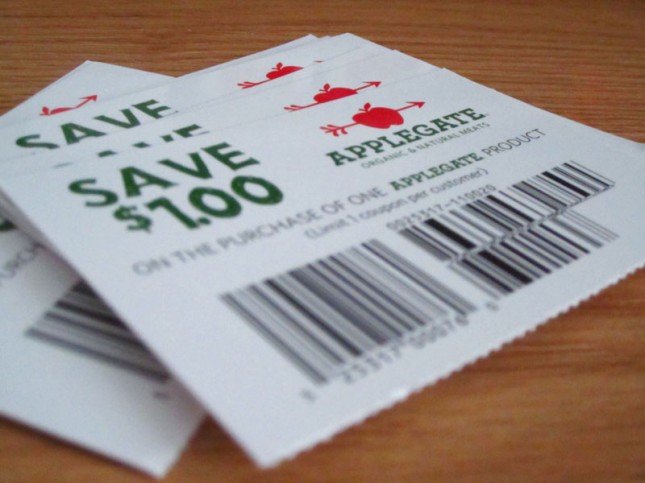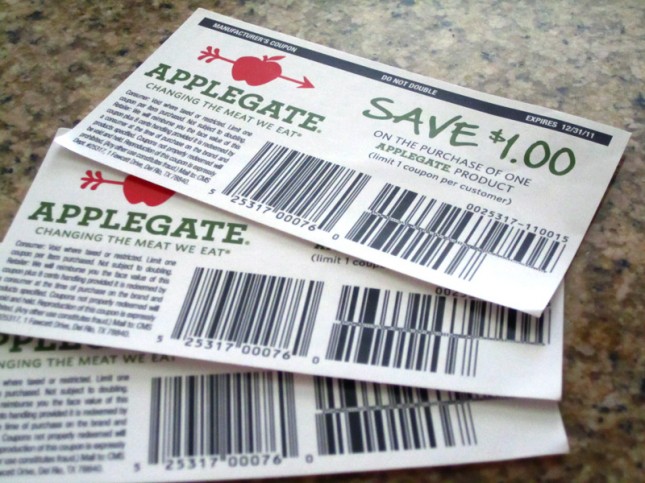 I had such a great morning workout today (I beat my old personal records) and happily munching my post workout snacks/breakfast: 1 small baked Japanese sweet potato & two pieces of No Crabs No Problem "Crab" Cakes. YUMMM!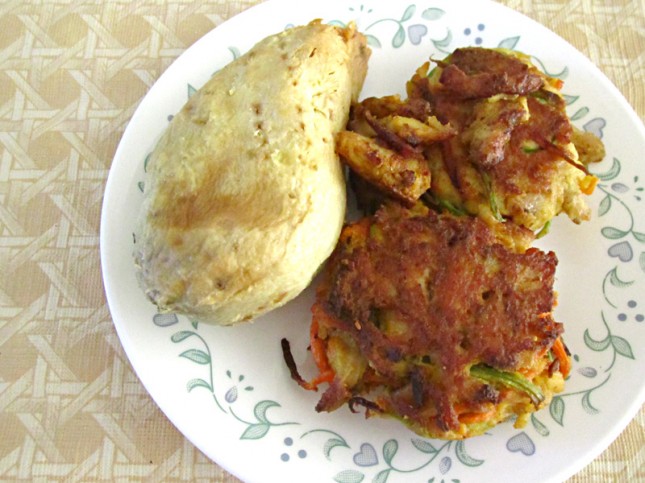 As usual I enjoyed my breakfast with a cup of loose leaf tea.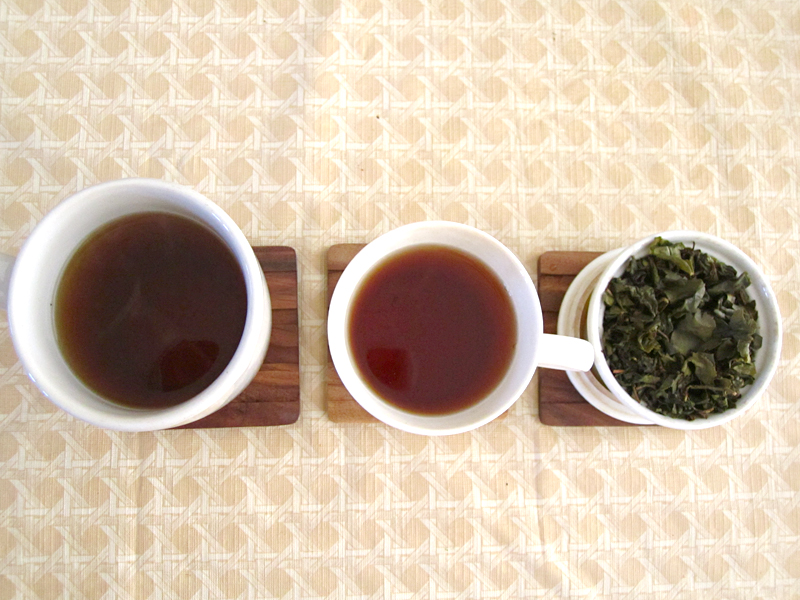 Today I didn't feel like cooking too much (it was another hot and humid day again!) so I just made a big bowl of Summer Rainbow "Noodles" as veggie dish and cooked some Balsamic Herb Chicken Breasts. Trust me, everything was done under 1 hour. Guarantee! 😀
Drizzled with my homemade Citrus Avocado dressing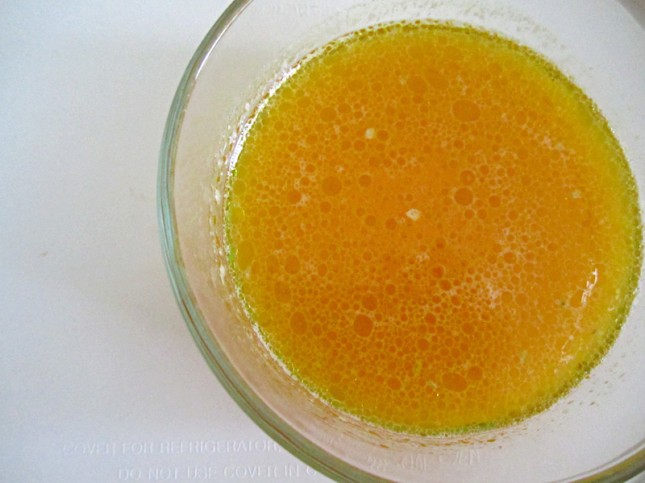 What a refreshing and nutritious lunch plate I got here 😀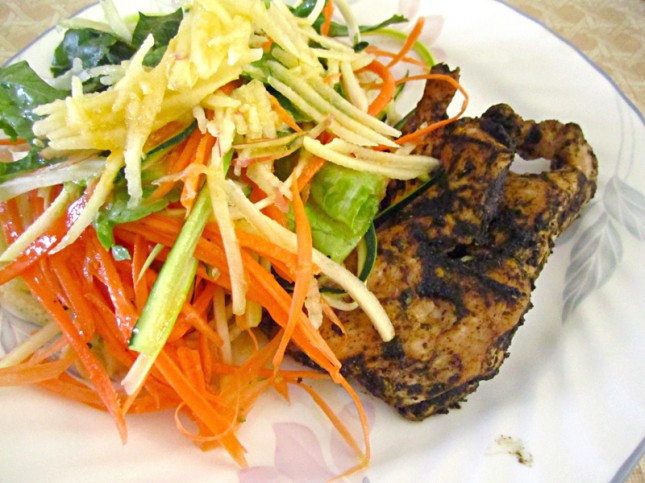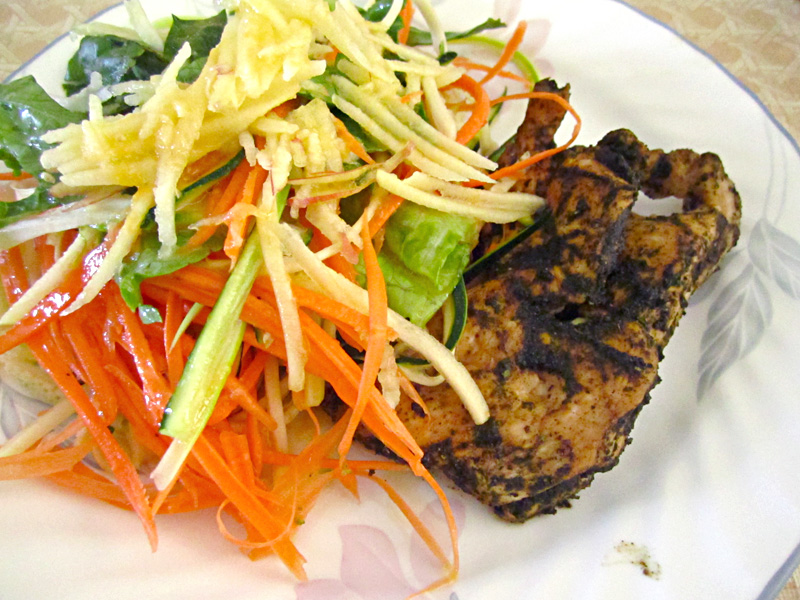 Those actually kept me quite full for the entire afternoon so no snacking at all. Since we had our lunch a bit earlier than usual (1:00pm instead of 2:00pm), by 5:30pm I was hungry. Pretty much I added more veggies to the salad noodles and I made Beef Steaks marinated with "Tobacco" Spice Rub as the protein dish.
Topped mine with avocado, dinner served within 30 minutes!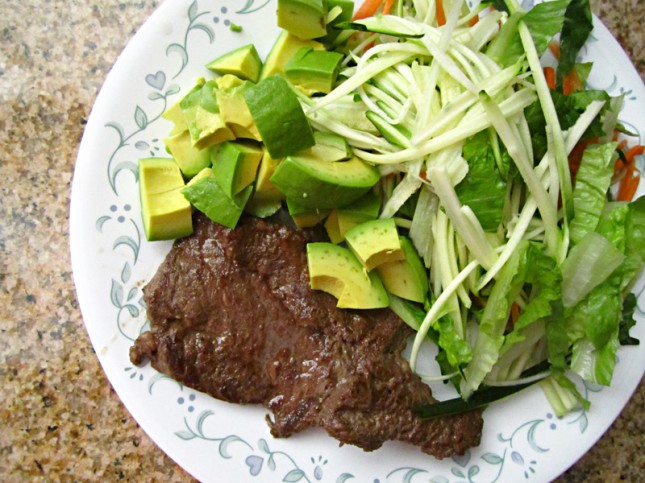 There was still a bit of veggies left, so I ate the remaining with some homemade almond butter plus the citrus avocado dressing. So creamy and yummy to my tummy.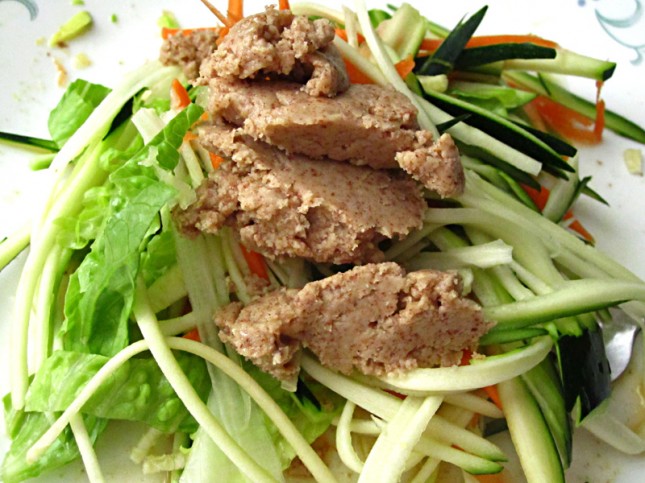 Afterward, I felt like to munch something crunchy so I toasted some coconut flakes and shared them with Hubby K. Gosh, these stuff are super addicting and yet filling! 😀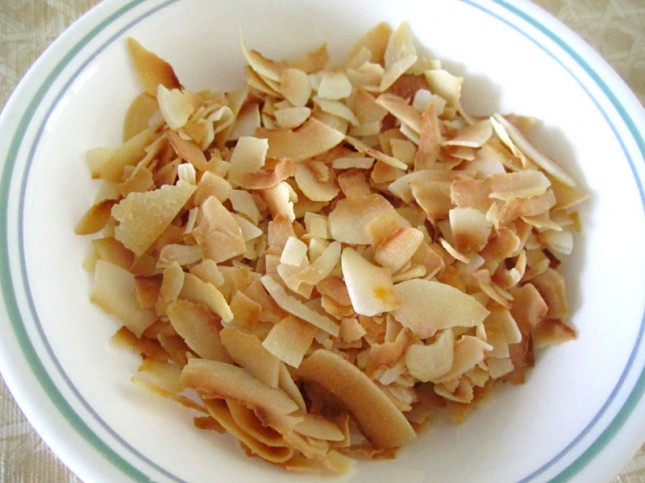 Whole30 Day 1: Success!