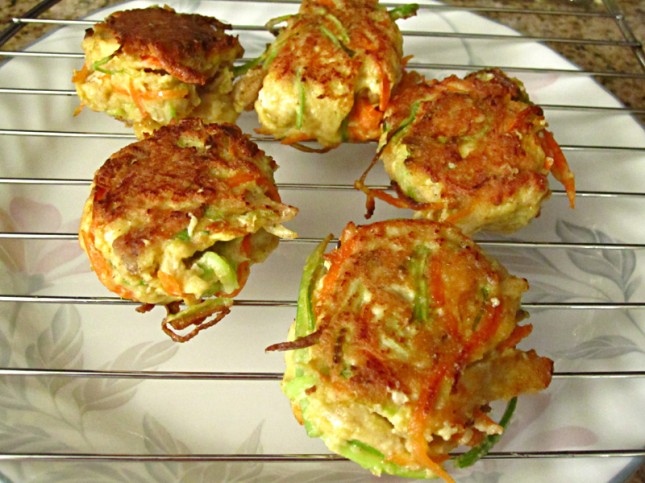 Couple days back, I tried to make my own Paleo homemade mayonnaise following Sarah Fragoso's recipe (halved it) and I used avocado oil since I didn't have any virgin olive oil on hand. Unfortunately, my paleo mayonnaise was a complete failure – it turned out way too watery and I haven't even added all of the avocado oil yet. I couldn't bring myself to throw away this either cause avocado oil is not cheap and I hate wasting food.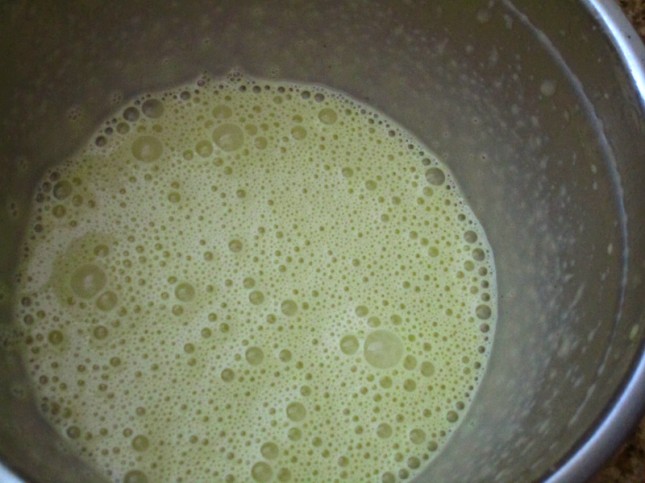 That didn't stop me to re-purpose this failed mayo for something else! I've been wanting to make my own crab cakes after seeing bunch of paleo crab cakes recipes from various Paleo blogs like Nom Nom Paleo and Everyday Paleo.
The only problem? I don't have any crabs either! Besides I've been avoiding any seafood ever since the earthquake in Japan in fear of seafood would be contaminated by the nuclear power leakage.
So what's my solutions? You'll find out soon 😀
No Crabs No Problem "Crab" Cakes (makes 5 small "crab" cakes)
Ingredients:
About 1 lbs cooked shredded chicken breasts
1 egg – lightly beaten
2 Tbsp mayonnaise (mine was super watery mayonnaise)
1 cup julienne carrot
1 cup julienne celery
2 tsp coconut flour
1 tsp chipotle pepper powder
Dash of homemade Fox Point Seasonings or any of your favorite seasonings
2 Tbsp coconut oil
Directions:
1. Mix all the ingredients until everything incorporated


2. Heat the skillet with 2 Tbsp coconut oil in medium heat
3. Shape the "crab" cake with your hand until it resembles a tennis ball shape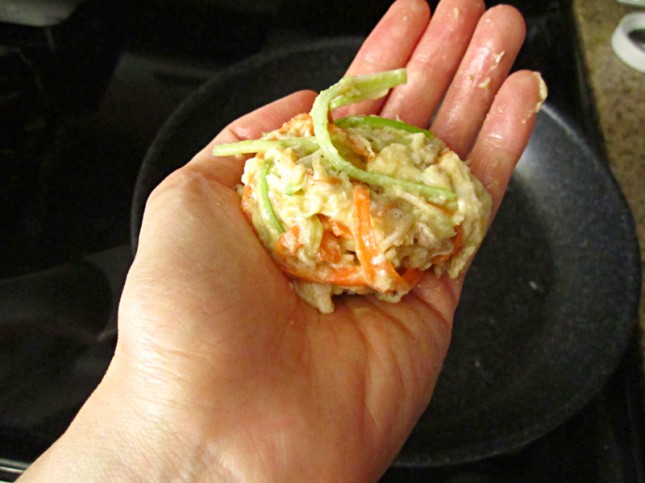 4. Fry them in medium heat for about 2 minutes on each side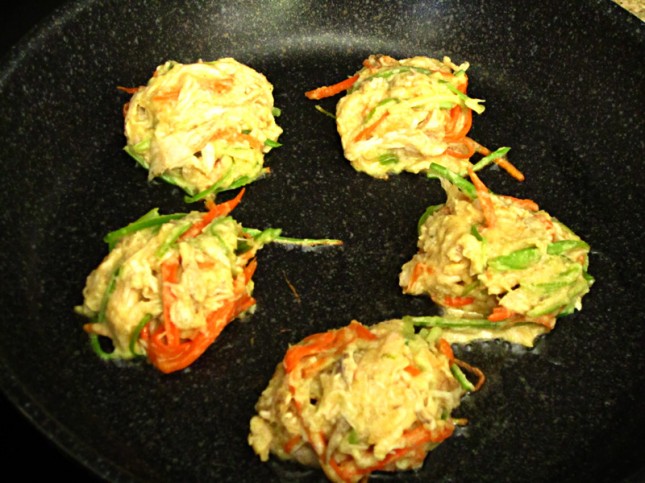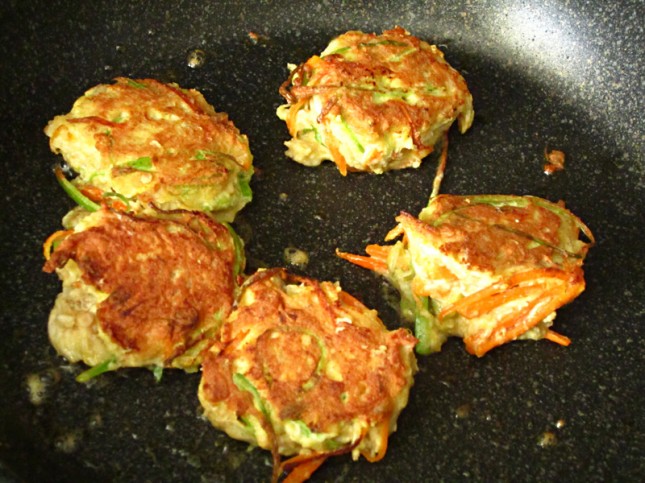 5. Let them cool on a wire rack so they won't be soggy 🙂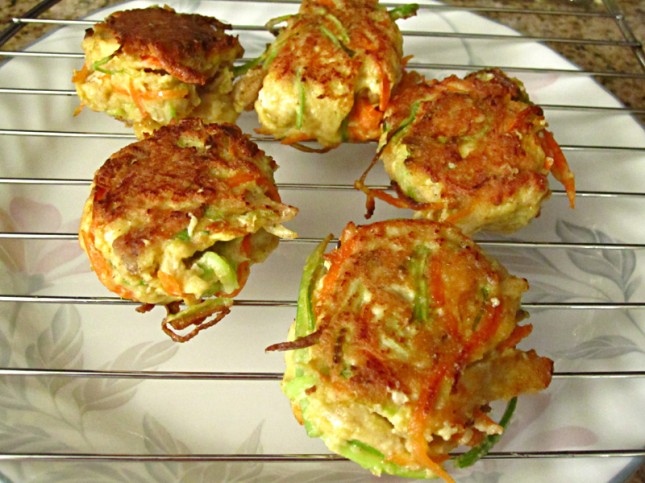 Enjoy with your favorite salad/veggies 😀 Super yummy and definitely a keeper. Also you can use any type of cooked meat you got in hand. I made a second batch using my cooked curried chicken and it turned out delicious! Since the chicken that I used already had some taste, I didn't add any seasonings for my second batch.