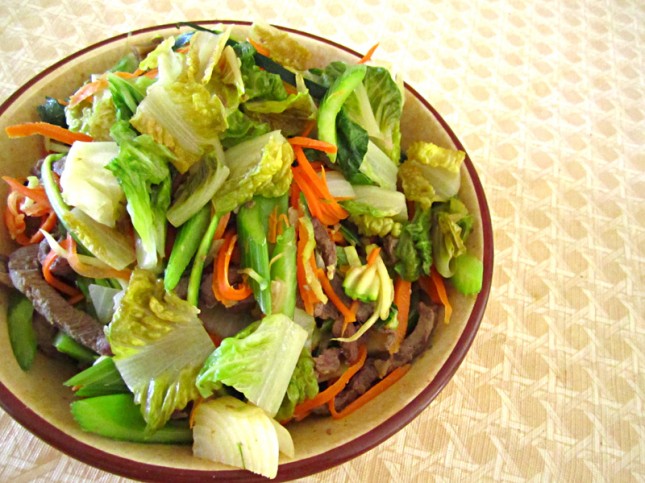 Another simple yet delicious meal that you can prepare under 30 minutes (love that julienne peeler). If you don't have one, just make sure to slice the veggies as thin as possible to speed up the cooking process (especially carrots.
Beef Stir Fry Veggie Noodle
Ingredients:
1/2 lb top sirloin beef – cut into stripe shape
1/2″ ginger knob -peeled
3 garlic cloves
3 celery stalks
2 Tbsp coconut aminos (or wheat free soy sauce tamari if you're not on Whole30)
1 Tbsp Red Boat Fish Sauce (optional)
1/2 tsp white pepper powder
1 zucchini
1 carrot
4-5 romaine lettuce leaves
1/2 cup chopped onion
2 Tbsp avocado oil
Directions:
1. Blend the ginger and garlic cloves in your mini food processor or mash them using your mortar and pestle
2. Combine the ground ginger/garlic mixture with beef, coconut aminos, white pepper powder and fish sauce- set aside for 15 minutes or more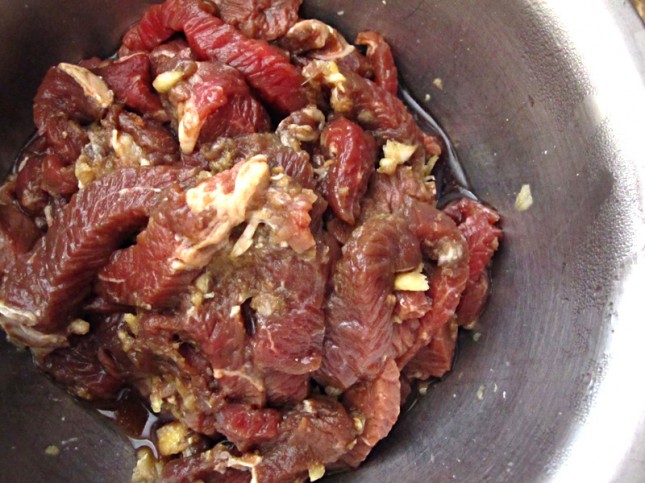 3. Using your julienne peeler, peel the zucchini and carrot into noodle shapes. Chop the romaine lettuce into bite size. Slice the celery diagonally.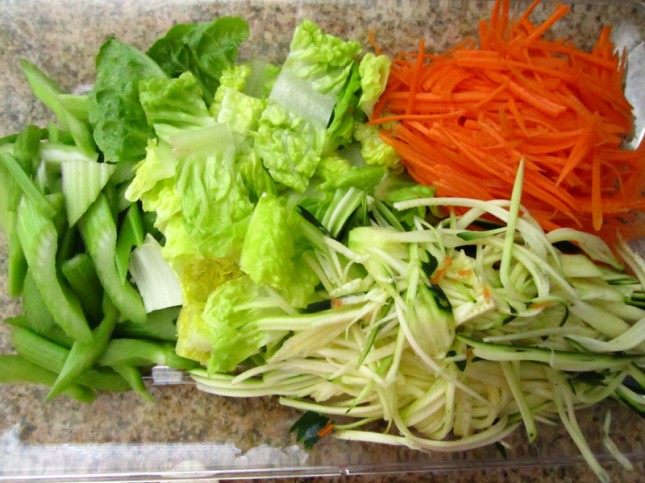 4. Heat your skillet with 1 Tbsp avocado oil in medium high heat. Saute the chopped onions until fragrant
5. Mix in the zucchini, carrots and celery until wilted – set aside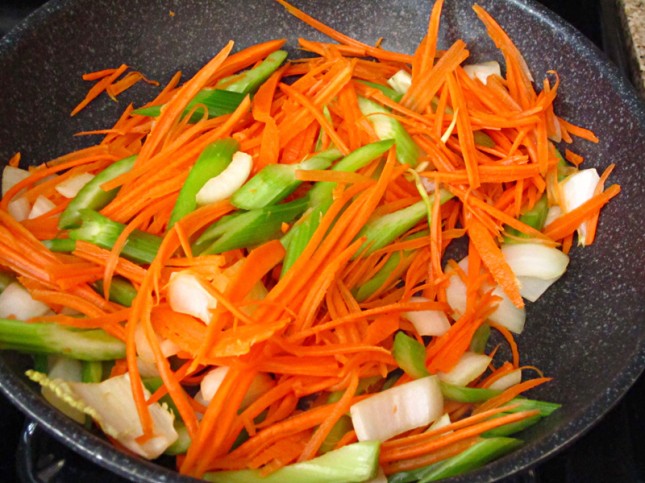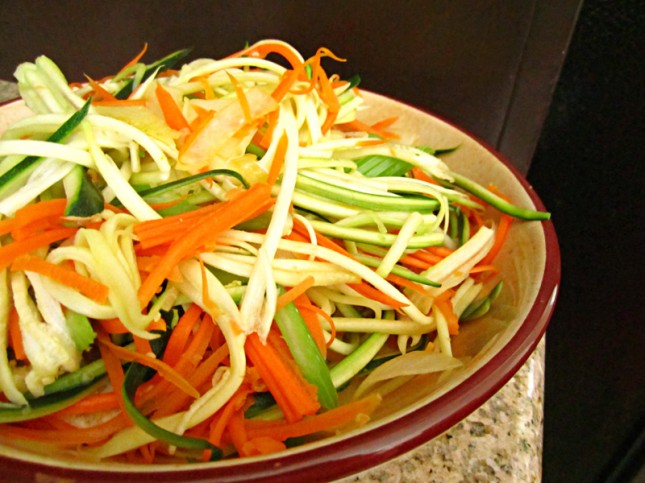 6. Heat your skillet with another 1 Tbsp avocado oil in medium high heat – cook the beef until half way done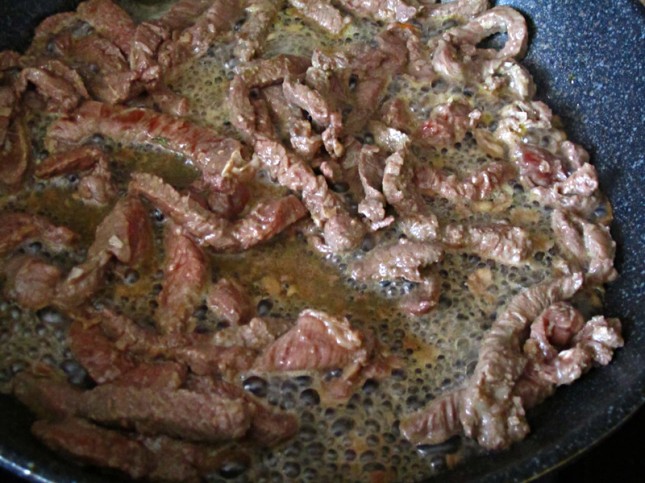 7. Mix in the zucchini and carrots – stir until combined, adjust the seasoning accordingly. Lastly mix in the chopped romaine lettuce until wilted. Remove from the pan and let it cool a bit before digging in 🙂