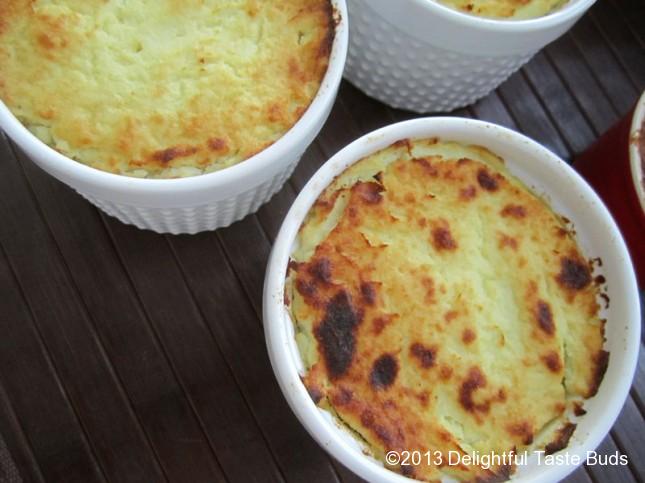 Hello blog world!
Long time haven't post, haven't I? Well here you go, another ultra low carb recipe for you. I created this recipe after I saw this Light Chicken Pot Pie recipe on Facebook.
I totally knew that I'd love this recipe even though it's quite a bit of task to prepare but the result is totally worth it.
In order to make this recipe to be ultra-low carb friendly since I am on Carb Nite® Solution, I had to modify the ingredients around.
So enjoy and let me know how you like it! Unfortunately I don't have the exact macros for now.
Ultra Low Carb Chicken Pot Pie

Print recipe
Ingredients
26oz cooked cauliflower florets
1 1/2 tablespoon unsalted butter
2 tablespoons coconut oil (divided)
2 cups chopped celery
1/2 cup Aroy-D Coconut Cream Concentrate
2 tablespoons ground chia seeds (1 Tbsp whole chia seeds)
22oz raw boneless skinless chicken breast (chopped into small cubes)
1 Large egg
1 teaspoon salt
1 tablespoon Red Boat Fish Sauce
1 teaspoon black pepper
1/2 teaspoon white pepper
2 teaspoons aleppo pepper powder
1 teaspoon dried thyme
2 teaspoons dried chives
Directions
Step 1
Let's start by making the filling first. Heat 1 tsp coconut oil on a skillet in medium heat.
Step 2

Saute chopped celery until fragrant. Remove from skillet and set aside.

Step 3
Meanwhile, mix ground chia seeds with coconut cream. Make sure to get most of the lumps away. Let it sit for a while so the mixture will be thicken.
Step 4

Heat 2 tsp coconut oil on the same skillet in medium high heat. Saute the chopped chicken breasts until no longer pink. Season with fish sauce, salt, pepper,dried thyme, aleppo pepper, and dried chives.

Step 5

Pour in the coconut cream/chia seeds mixture over the chicken, followed by the cooked chopped celery. Cook until most of the liquids become thick.

Step 6

Remove the chicken mixture to a bowl and let it cool a bit.

Step 7

Now let's make the "crust". Add chopped 1 1/2 Tbsp cold butter and the remaining 1 Tbsp coconut oil on the cooked cauliflower.

Step 8

Using a stick blender, mash the cauliflower until it resembles mashed potatoes. Make sure to do this in small batches so you won't end up with bunch of cauliflower chunks in your crust. Season to taste with salt and pepper.

Step 9

When most of the cauliflower has been mashed, add in the egg. Blend until incorporated.

Step 10

Grease 4 big ramekins with coconut oil. Using a tablespoon, scoop out the filling to the ramekin, topped with mashed cauliflower.

Step 11

I have 4 big ramekins, which each has 5 Tbsp filling + 3 Tbsp mashed cauliflower. The small ones have 2 Tbsp filling + 2 Tbsp mashed cauliflower.

Step 12

Set the oven to 350-400°F and broil for about 35-40 minutes or until the cauliflower turned golden brown.
Note
I counted the servings as 5 since my 2 small ramekins is equal 1 big ramekin.
Products that I use in this recipe: