Hi everyone!
How was your weekend? Btw if you are in the US, we all know that this coming Sunday we'd lose 1 hour! The good thing is we will have longer daylight and that means Spring is coming.
We had a gorgeous sunny and comfortable weather in SoCal. I'm sorry for those of you who are in cold and snow. Not trying to rub it off on you.
Anyway, I had a great Carb Nite on Friday.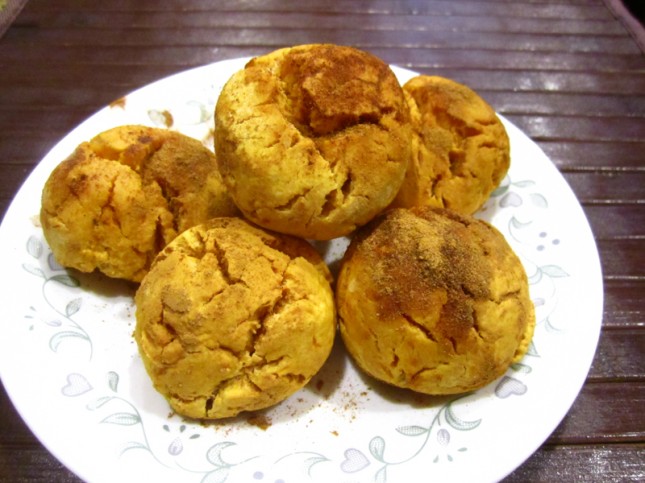 Plus on top of that, I started to get my groove on my weight lifting sessions at the gym. I primarily focusing on the basic movements such as glute bridge, deadlifts, squats, pull ups, push ups, and rows.
Anyway today's post will be something that I'd like to remind myself on why I chose Paleo template as my lifestyle.
If you recall, recently I've been posting treat recipes as you can see here, here and some that I didn't even post here.

Couple days ago when I was browsing through some dessert recipe, my hubby uttered this to me:
"Why are you starting to look all of these pastries/bread/sweet treat recipes?"
That simple statement left me thinking. And then when I came across to this High Protein Cinnamon Rolls recipe, it definitely triggers my craving for Cinnamon Rolls by Cinnabon!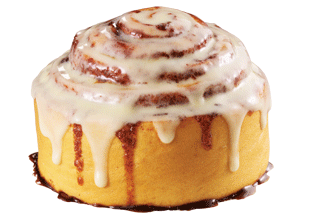 Yesterday I was this close to re-make this cinnamon rolls using that recipe but then something stopped me.
I remembered this post by Whole9: SWYPO.
I went to the post and re-read the whole thing again.
I stepped back and thinking about this.
Prior doing Carb Nite Solution, I rarely posted any treats on this blog nor making them nor looking at those paleoized treat recipes.
Don't get me wrong. I am not saying that Carb Nite Solution triggers me into this stage.
In fact, during Carb Nite, I should keep my carb intake high with low fat as much as possible so I could spike my insulin with carbs mainly from glucose (yams, sweet potatoes, white rice, cassavas, tapioca). Majority of desserts, even paleofied are mainly has too much fat and fructose for Carb Nite treats.
However, they are great for ULC days (minus the fructose). During ULC, we mainly focus on fat and protein with some fibers from veggies. No starch and no sugar. The only acceptable sweetener is pure stevia.
So with all of these, I feel like I am liberated to enjoy treats even during my ULC days.
Apparently this kind of thought has triggered me into thinking of remaking them for my ULC all the time. Just because now I have the options to enjoy treats during Carb Nite, doesn't justify me to have "treats" creeping into my ULC days.
This gotta STOP PRONTO before I start to miss the point of eating Paleo template style. I need to remind myself that eating and living in Paleo style is focusing on eating whole, minimally processed foods: meats, veggies, healthy fats, some nuts and some starch.
In short, I am going to do my own version of Whole30 as I'd call it Whole30® Carb Nite Version:
This whole month of March, I WILL NOT MAKE ANY paleoized treats/desserts during my ULC days. The only EXCEPTION will be during Carb Nite. Heck, even if I want to have dirty carbs during Carb Nite, I WILL HAVE it!
So this coming Friday, I might actually go and buy that cinnamon roll from Cinnabon and I WILL SAVOR and enjoy it before bed.
Hopefully by doing this, I will be back on track and not missing the point of living the Paleo-style.
Let's hear it:
What do you think regarding Paleoized desserts/treats?