I realize I am lacking of activities on this blog lately, mainly either because the hassle of can't connecting my camera to my computer to transfer all the pictures and had to use my work laptop since it has a built-in SD card reader (my Amazon order hasn't arrived yet!) or I am just plain lazy.
Oh well this post might have a bit of stuff from last week which I wanted to post but I couldn't so it might be a little long.
I've been pretty good for my eats although I had to admit I had a wee bit sugar in my pantry lately, mainly fruits (it's strawberry season now!) and also I made this Chocolate Cake (recipe from The Food Lovers Kitchen). I just topped it with regular sunbutter, too lazy to make the actual sunbutter frosting according to the recipe.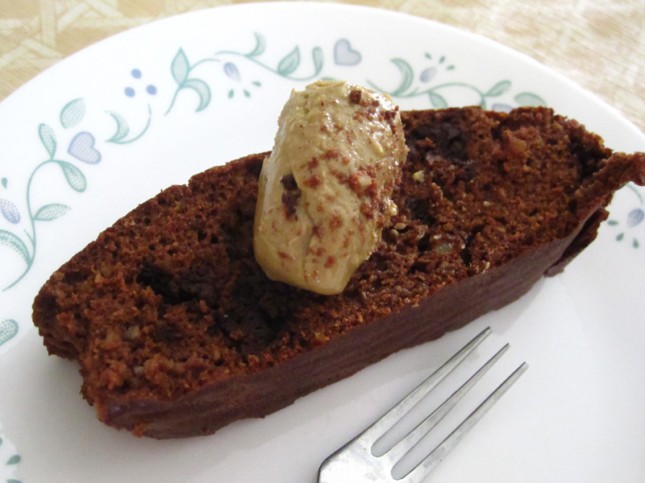 OMG, super dangerous to have this in the house! I could easily eat 3 slices of these!
Last week I decided to incorporate more probiotic in my diet so I bought a jar of kimchee from a local Korean market.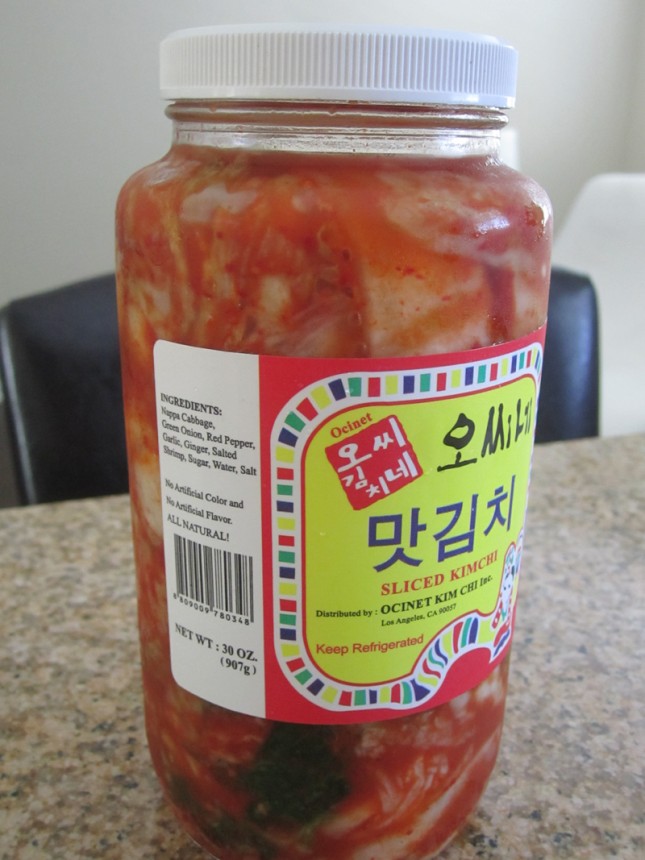 I got a little creative so I made a fluffy Kimchee omelet.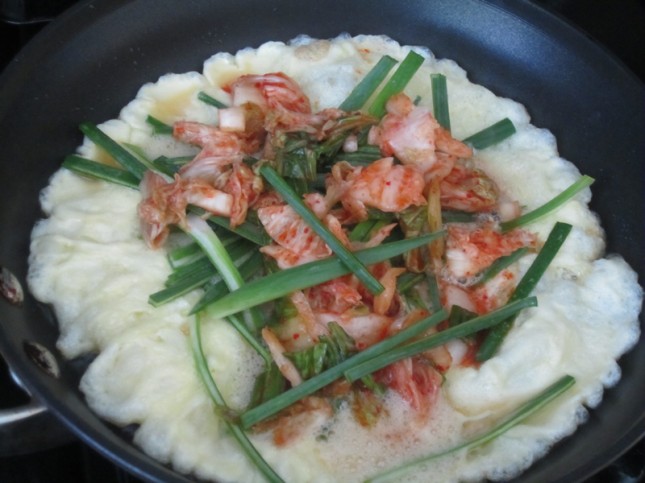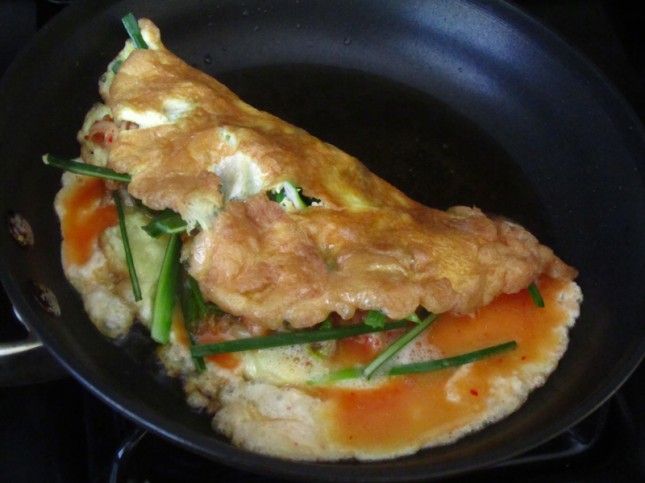 The omelet didn't look pretty in the end but surely yummy. And as if there wasn't enough kimchee in the omelet already, I added some for the side dish as well.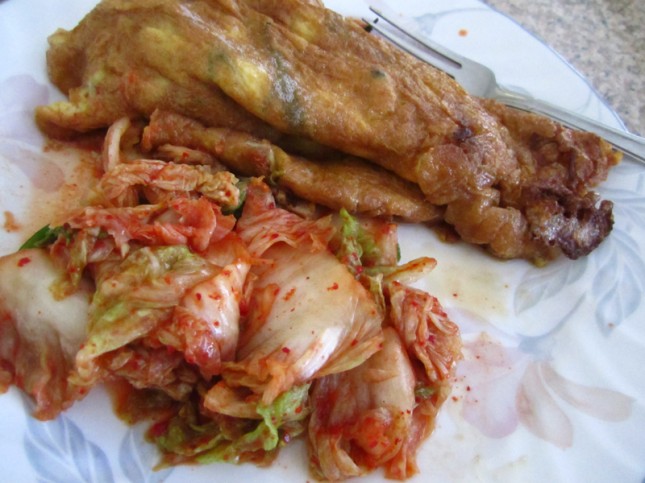 Plus a bowl of bone broth from grass-fed beef oxtails, which is also another thing I'd like to incorporate more in my diet for my non-dairy calcium source.

And I also cooked a grass-fed beef tongue in pressure cooker (still working on the recipe). It was almost a disaster because the bottom of the pan got burned before the tongue was even cooked! Luckily I saved it in time and I cooked the tongue in just plain water in a pressure cooker until it was tender enough that I could peel off the outer skin in an ease.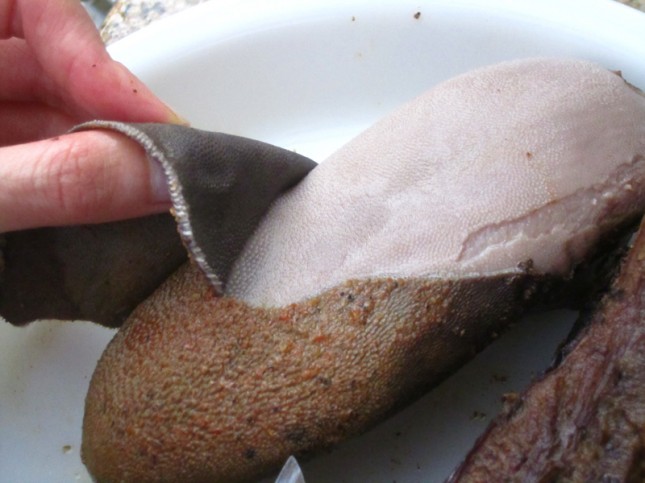 Sliced them up then lightly pan fry them with coconut oil, they surely crispy on outside and tender inside. YUM!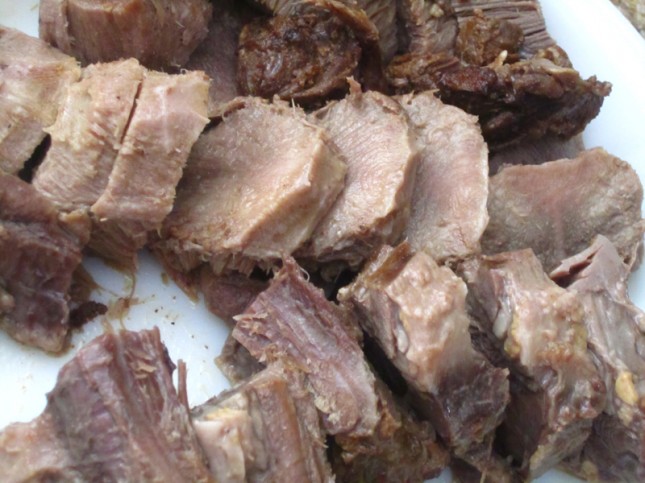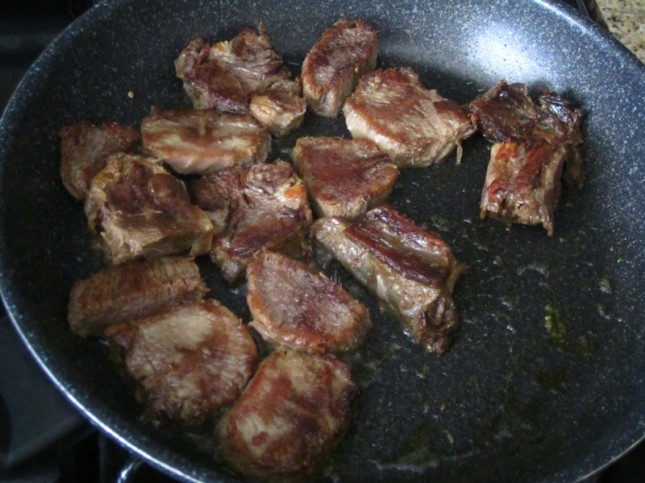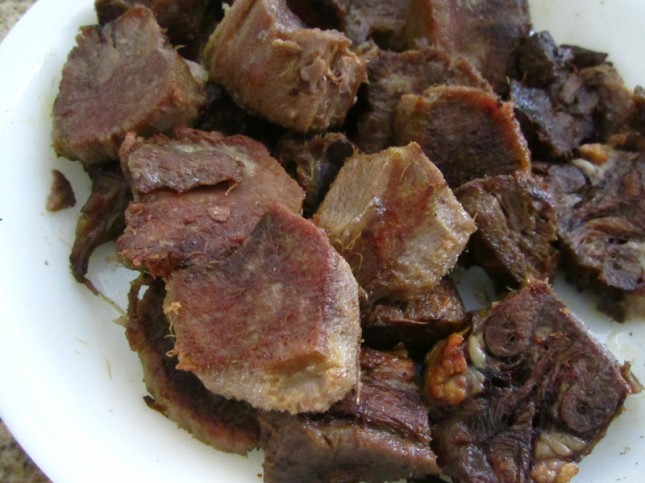 We also had a fresh coconut water and coconut meat.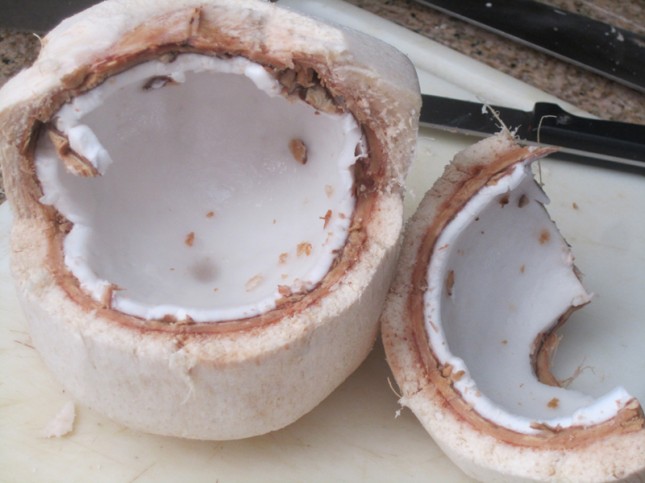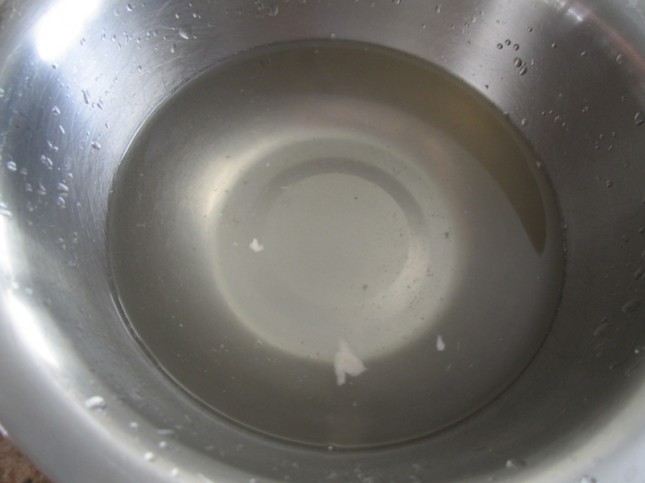 If you recalled, I had a bad stomach cramps last Saturday night and I was suspecting I might over ate the kimchee. But could it be because the combo of kimchee and coconut water together? Oh well who knows.
This entire week, I've been taking off from working out completely and my activities were only my walks, stair climbing at the train station and occasional runs to catch my ride. Then I worked out for 2 days (upper and lower) and today I took another rest day.
I recently discovered LovingFit.com, another fitness blog that also offers workout videos like Bodyrock.tv but in a more professional way. As some of you might know already all the dramas regarding Bodyrock.tv after Zuzana left, which I won't elaborate here (If you want to read what I think about current Bodyrock.tv, read this great post on Facebook. It's a bit long but it surely speaks up the points that I have.), I've been wanting to search for another fitness blog for my workout inspiration.
Sure I could always go back to Zuzana's older Bodyrock.tv routine but I want to add more variety in my training to shake things up a bit and I discovered Tatianna from LovingFit.com. I instantly like her the moment I watch her workout video. I wouldn't say she's copying Bodyrock.tv workout style as she has her own way. She also divided her workouts into upper body, lower body, full body workout, abs and cardio HIIT. I'd say she's another trainer that's inspired by Zuzana for home boot camp style but in the end she has her own personality and touch to the workout.
The great thing I like about her is she really emphasizes on proper forms over speed, which something I am a bit guilty all these times. Often enough I sort of beat myself up when I didn't beat my old time or if someone else finished the workout faster than I did. And she also has great posts regarding how to improve certain exercises such as push ups, fitness lessons etc.
And I also change my fitness routine into this style:
2 consecutive days of working out (one day for upper body, one day for lower body), active rest next day or light cardio or abs, 2 consecutive days of working out (could be either full body or HIIT if I'm short in time) then 1 day for ZWOW and then rest day -rinse and repeat. This workout schedule was totally inspired by Tatianna's Creating Your Workout Plan post.
So this pretty much sums up everything I wanted to post regarding this week. I'm sorry if I'm jumping from one topic to another but that's how my mind works. When I thought of something at that moment, I just typed it out before I lost it. 😛 Besides this blog needs a bit of updates anyway.
Have a great Sunday night!
Do you have any new favorite fitness blog?
Do you eat any offal meats? If you do, what's your favorite and have any good recipes to share?