Happy Chinese New Year and welcome to the year of Dragon for those of who are celebrating 🙂
I won't post bunch of details of my Whole30 Week 3 eats but here's a glimpse: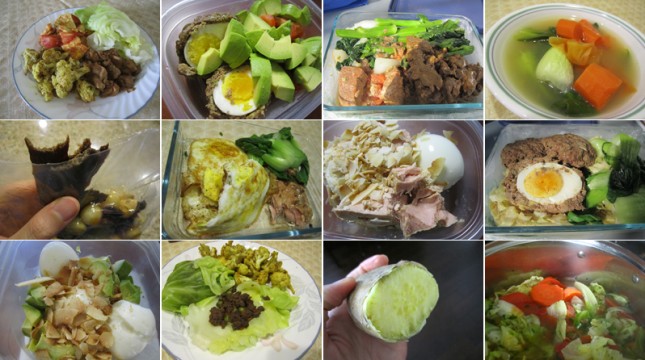 Yesterday Hubby K and I went to his parents' place for Chinese New Year's Eve family dinner. As I'm doing Whole30, I had to make sure to keep my food intake clean, so I contributed some dishes for the dinner.
One of them was Mashed "Cauliflower" which fooled people thinking it was an actual mashed potatoes.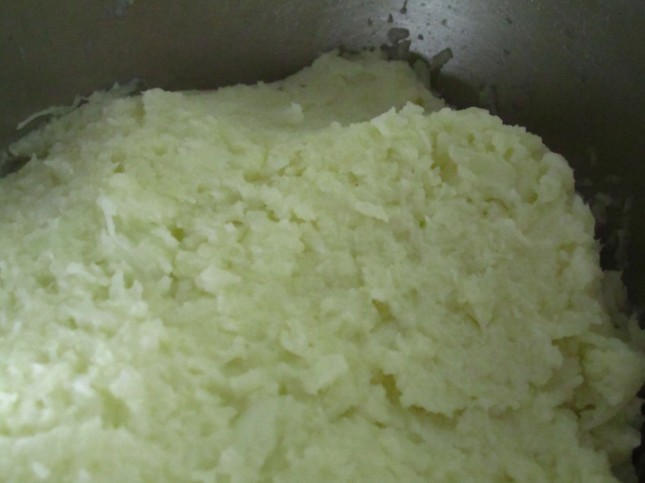 Sweet Potatoes Chili inspired by Mel's Chili recipe 🙂 – this turned out SUPER YUMMY!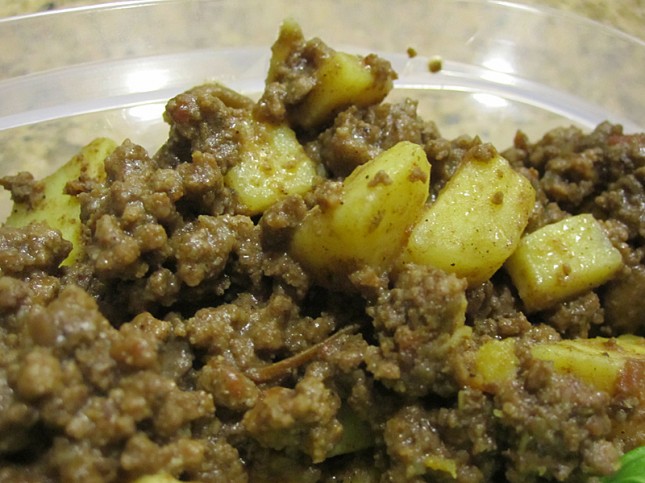 My ultimate favorite Roasted Curried Cauliflower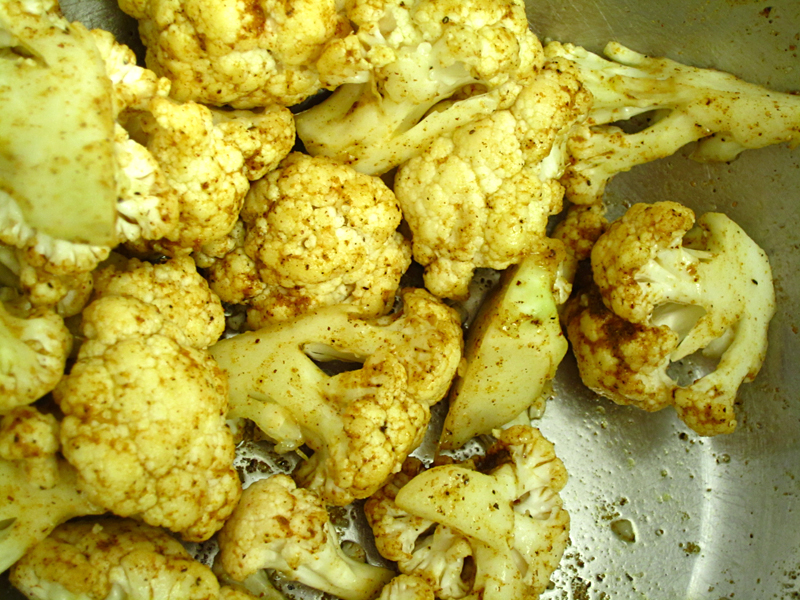 We were having a hot pot dish. Technically, this dish could be Whole30-Paleo friendly if there weren't any of those gluten-MSG laden meatballs *sigh*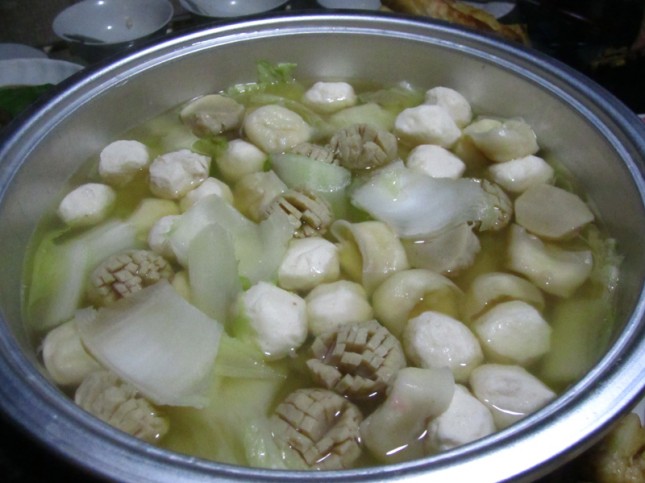 Deep fried shrimp balls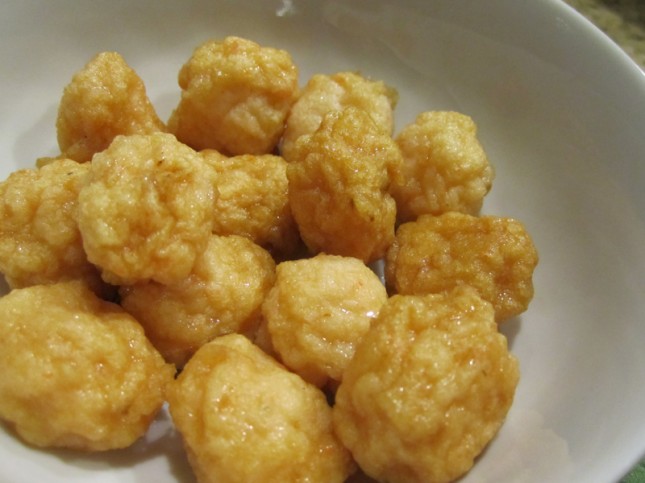 More gluten-MSG processed meats *sigh*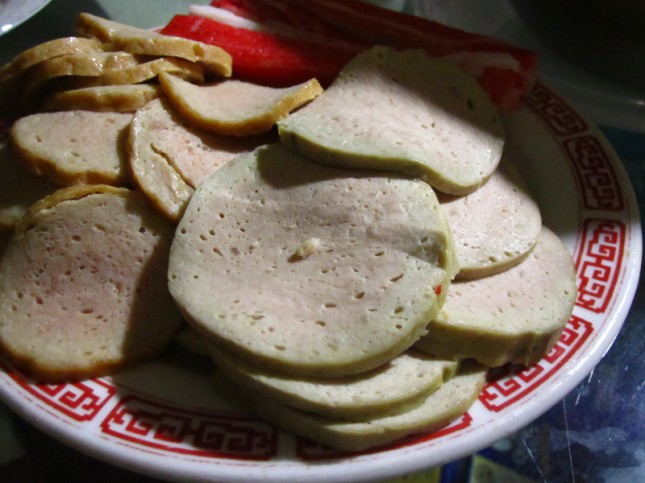 But don't think that I was a total outcast! I still had a bowl of the seafood soup – not exactly sure in there but for sure there was crab and some fish.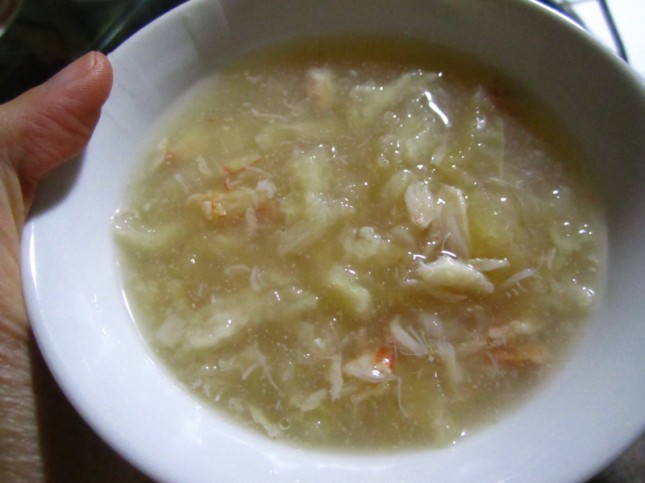 Seriously, if I weren't doing Whole30, I'd totally love to have some bites of this dish (yes it's full of sugar and gluten-MSG oyster sauce but it's not like I'm consuming it on daily basis). It's one of my favorite dish, abalone and sea cucumber with mushrooms..OOOH I LOVE mushrooms!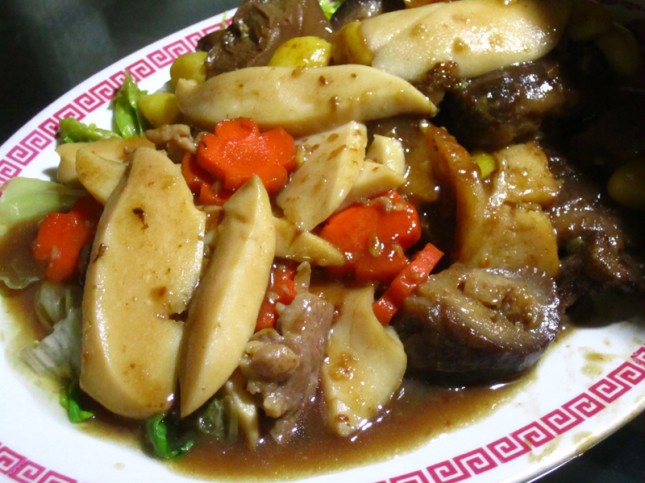 Or some deep fried egg rolls….but oh well I didn't feel too tempted anyway. It's a good thing to bring dishes that I could actually eat! That's one strategy to keep up with clean eating when going to some party 🙂 People happy that you bring dishes so at least you feel like you contribute something.
I can't believe I'm almost done with this Whole30 challenge and so far I'm good with it. On the other hand, my fitness hasn't been too great. I am not sure what but seems like I might reach my burnt out state and I would like to step back a bit. That means I will take complete REST for a couple of days which also means I will have to postpone 50 Burpees for 50 Days challenge as well (currently on Day 21). It sucks, YES. It will drive me mad, YES. But I'm telling myself to start listening to my body closely. I've been paying closer attention to my performance lately and I am not quite happy with it. Just a few string of burpees I've already wiped out PLUS I have been having lack of motivation to workout in the morning. It might be that I just need more sleep or could be I haven't had enough sleep lately.
Last week I think I always woke up in the middle of the night for no reason. From what I've read, that was one sign of overtraining. Not sure if it's completely true, but after a few thoughts, it sounds like what I am.
It's actually hard to believe that I overtrain myself especially I'm only working out 12-15 minutes per day but the fact speaks louder than any theory so I'm going to give myself a little break. Resting could do wonder and I want to believe in that as well. And technically speaking, I'll still be active by my daily commute to work. That's one good thing of taking public transportation so I'll still be walking, standing, sprint once in a while and climbing stairs. Of course in the back of my mind, I *still* have that "fear" that I might lose all my muscles, strength and the will by slacking. But one thing for sure, I WILL CONTINUE keeping my eats clean, even post Whole30. This one is NO EXCUSE. I might not keeping it as rigid as Whole30 style, but I won't be chugging down bunch of snacks just because they are there.
Anyway, that's my story for now and it feels good to write these down so it actually eases me up a bit.
Have a great week!