Wow I can't believe I'm already halfway thru for my Whole30.
Unlike last Sunday, this time I took a full advantage of sleeping in. Yeah, I wish I could be *that* dedicated to get up before dawn on Sundays.
After my sweaty morning workout and showered, instead of noshing on breakfast, I started to get busy in the kitchen preparing meals for upcoming week. Not sure why I wasn't quite hungry, could it be my dinner from last night still in my tummy? Ha!
We had TONS of chicken carcass so I made extra fancy Homemade Chicken Broth (read: added ginger, onion, lots of garlic) with pressure cooker.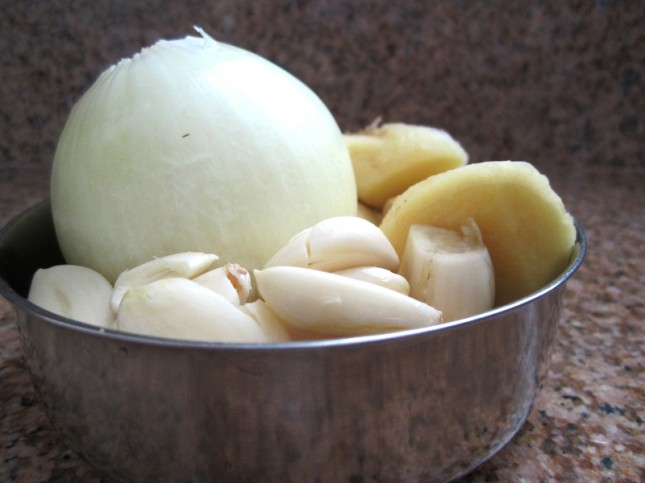 As a rule of thumb, I always blanch the carcass to get rid the blood and any impurities. I dislike having cloudy broth.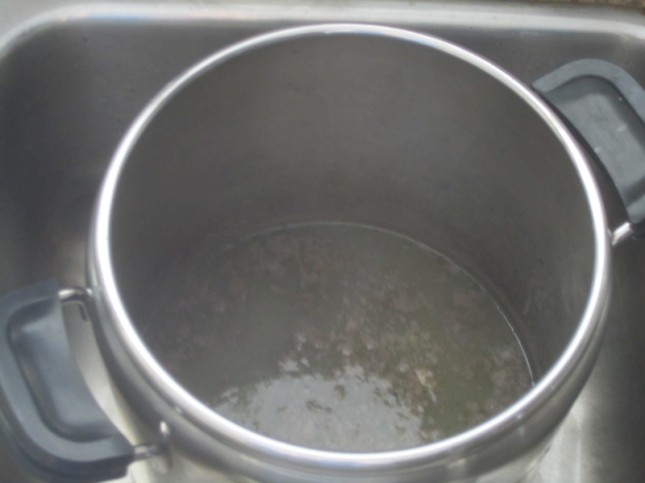 It surely took a little effort because you had to boil the water first, dump the carcass for a minute, drain them off, throw away the dirty water and rinse the pan a bit before filling it up with fresh water and dump the carcass back plus other ingredients to make the broth. But the end result is surely worth it, I promise!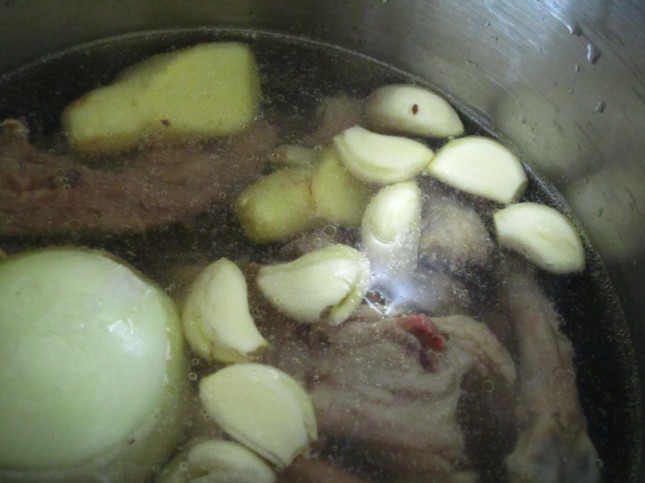 I've been stoked to make my own version of Paleo Scotch Eggs.
First I made my own "Sausage Seasoning" Mix.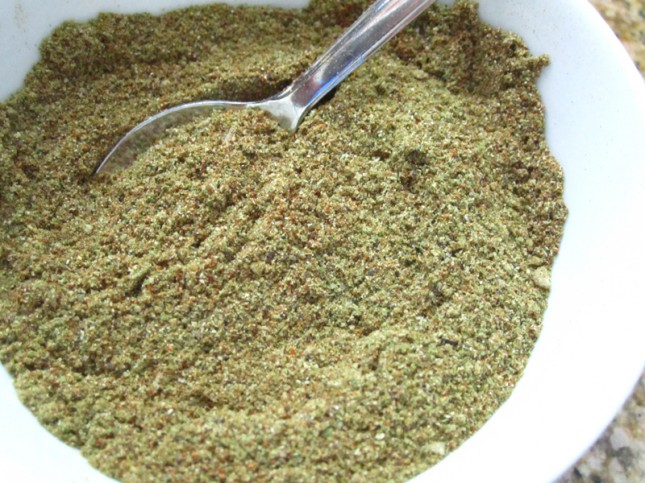 Lightly sauteed garlic and onion mixture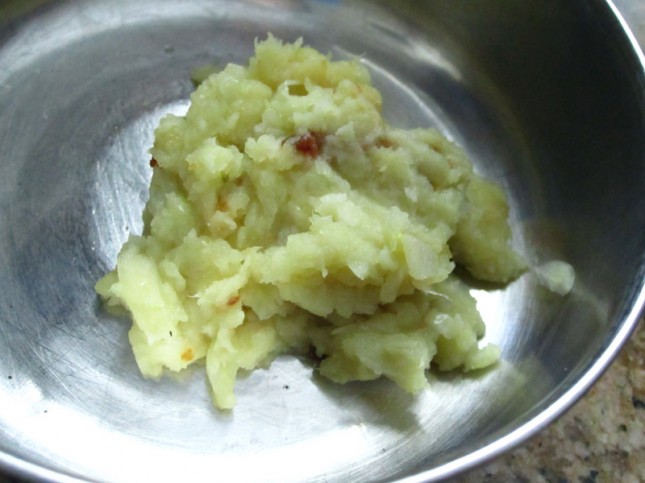 Then dumped them to the ground beef.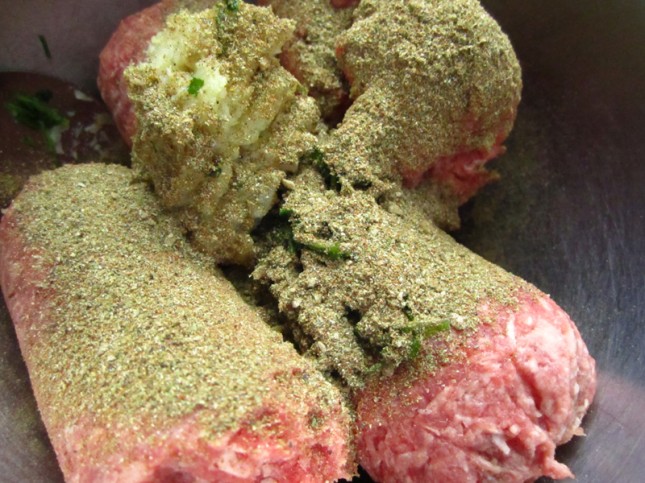 Mixed until everything incorporated.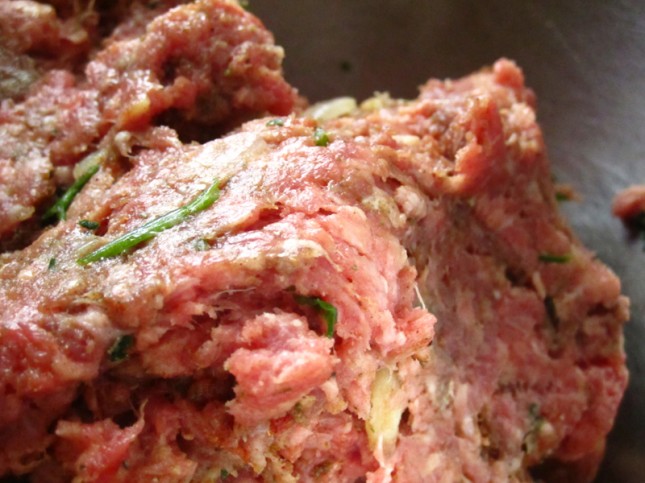 Wrapped the hard boiled egg inside the meat and placed them on a baking sheet lined with parchment paper.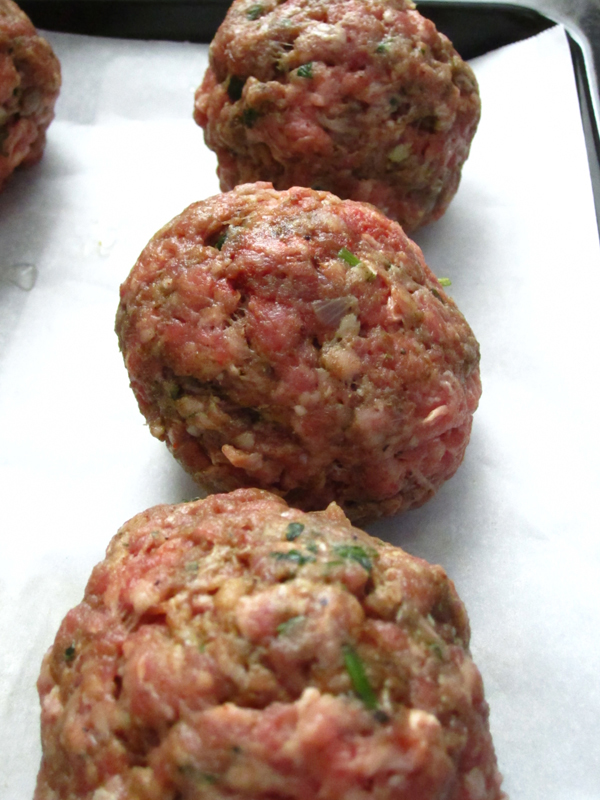 The end result was ok, although I had to blame it on my under-skilled wrapping method that the meat didn't quite wrap the eggs completely after cooked. But they still taste yummy to my tummy.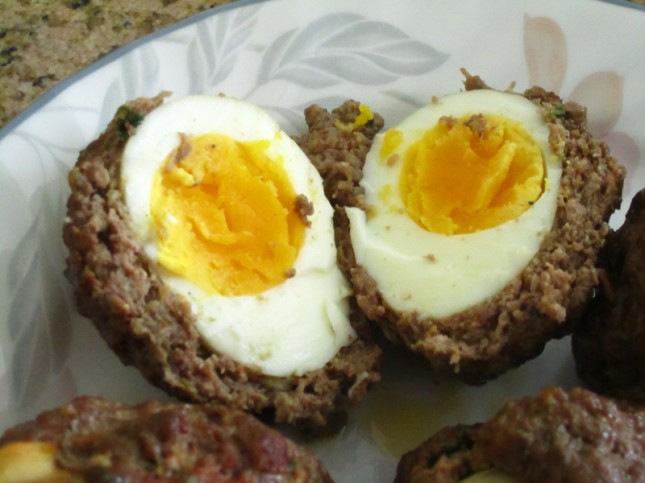 I also fried up some grass-fed beef steaks I got from Open Space Meats, seasoned with Curry seasonings that I got from my blogging friend Kath a while back.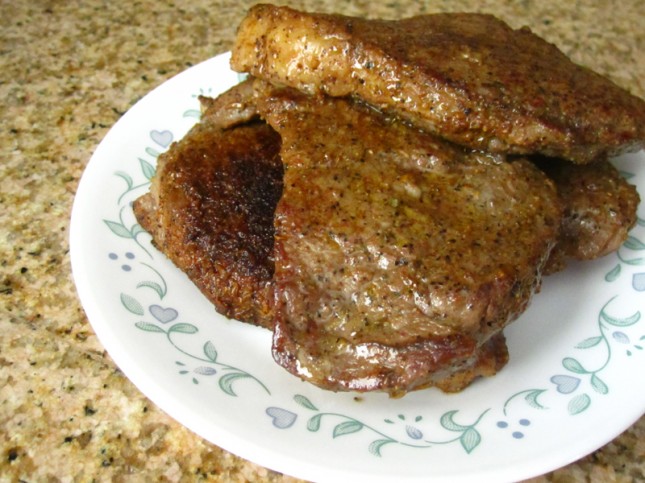 Cooked some Japanese Yams in pressure cooker for weekday breakfast/snack/post workout meal on the go.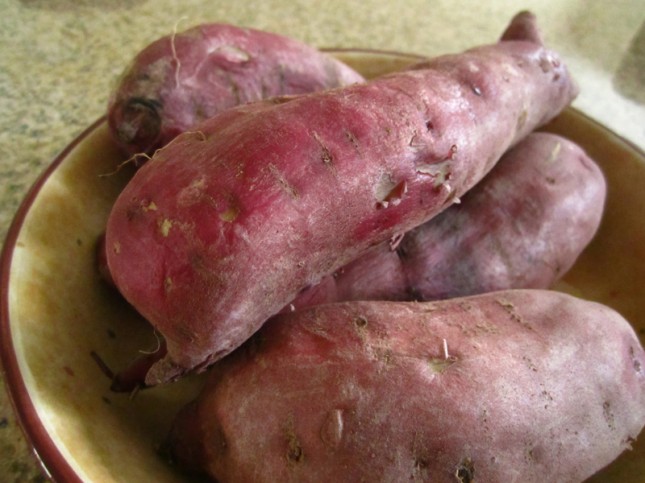 Too much good stuff on the table so I just had a little bit of everything. Btw we finally finished the stew that I made on Friday.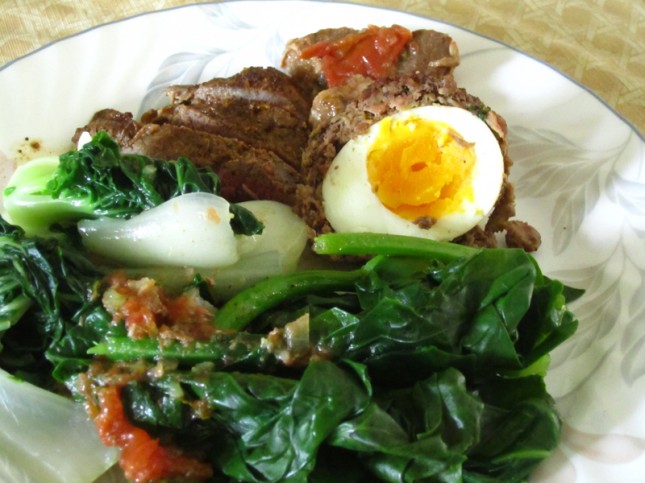 Had a small bowl of grapes after lunch.
For dinner, Hubby K just roasted the turkey legs which have been sitting in a brine bath for overnight and cooked some chicken meat and steamed veggies.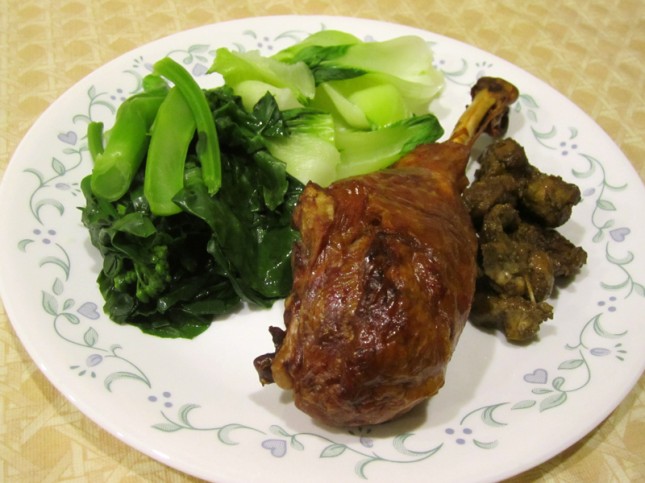 *Sigh* I can't believe weekend is over already. Do you have any day off tomorrow? I certainly don't but I'm glad tomorrow's traffic would be a bit lighter!