As you might guess, I could give some updates regarding my second Whole30 during weekend. So here we go.
Eats during weekday: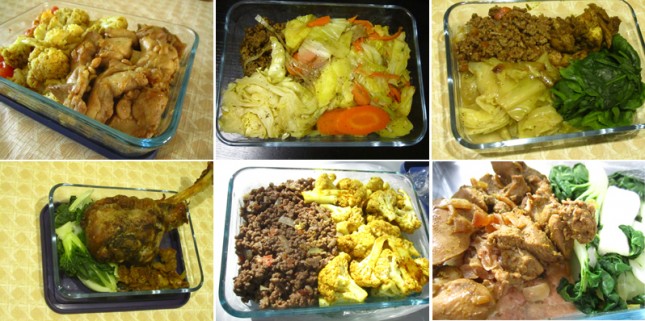 One day I actually bought Citrus Avocado Chicken salad from nearby because for some reason I was craving for it. It's totally Whole30 compliant since I ditched the dressing.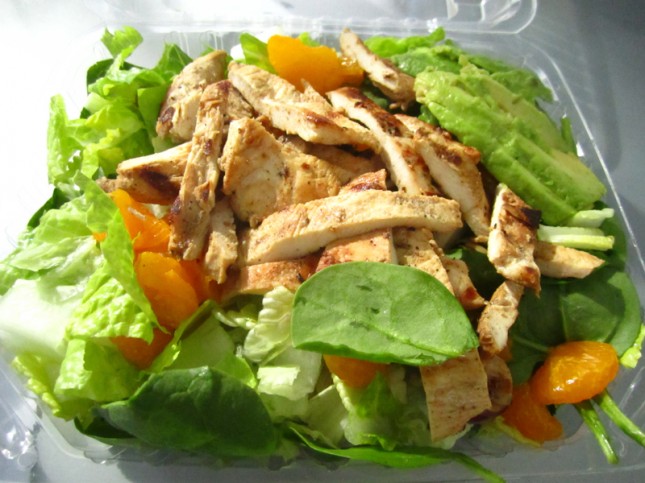 The only complaint I had was it was FREAKING EXPENSIVE. I mean $9.00 for a freaking salad that I could whip up on my own for half of the price? *SIGH*. I'm so darn sure I got the lowest pay at work since everyone in the office could afford buying his/her lunch every single day while I have to bring my own.
Breakfasts were pretty similar from day to day: hardboiled eggs with avocados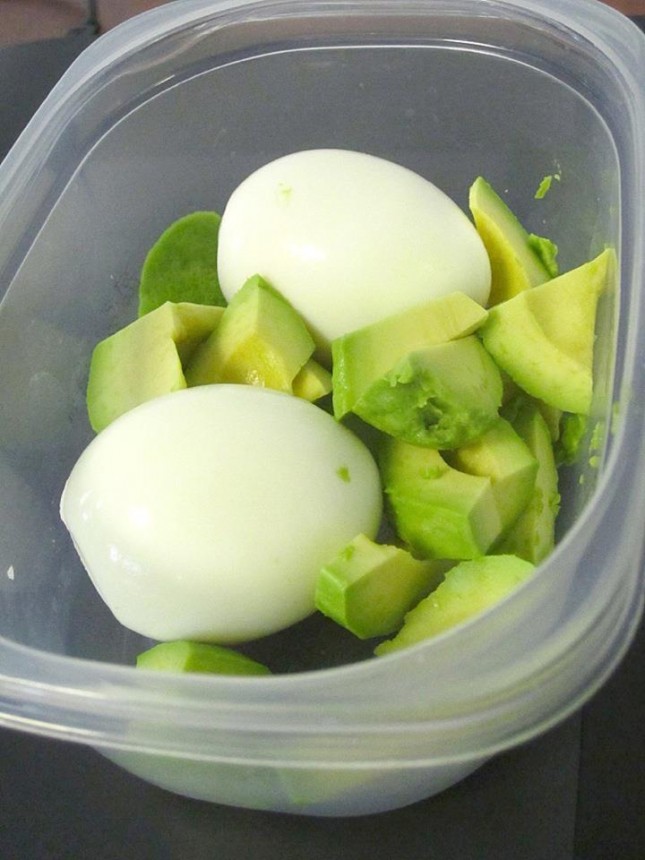 I also ate avocado as my fat source during lunches.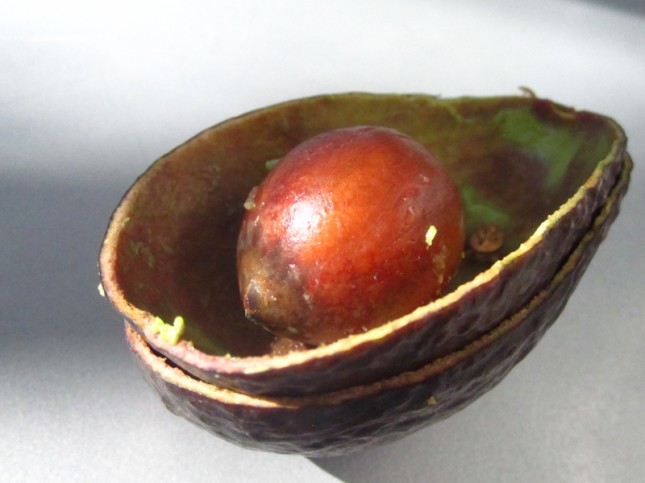 I also snacked on Primal Pacs if I felt like I needed some snacks in between meals.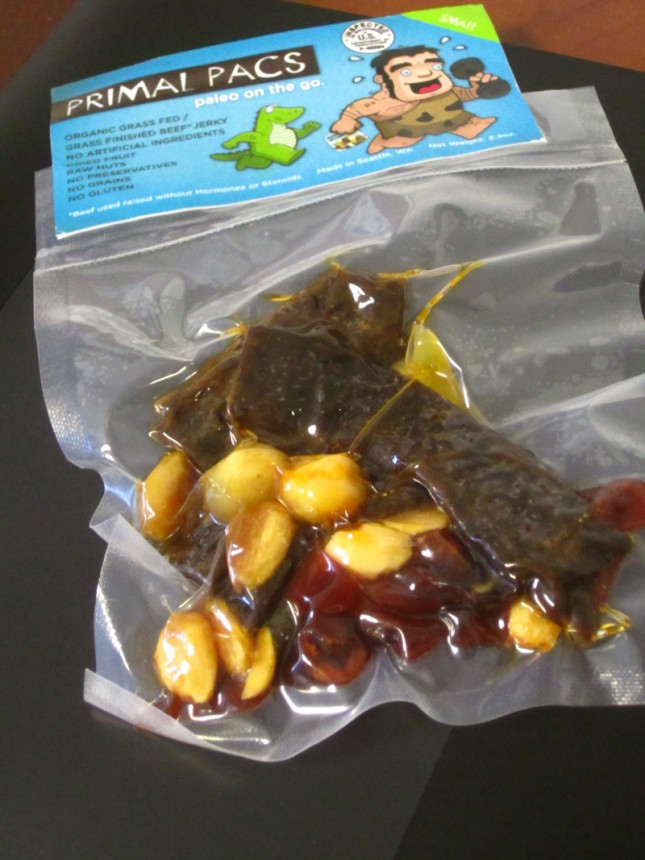 Friday was the best. Since I got off early from work (half day!) I had time to cook some new dishes.
Recently, I ordered some grass-fed beef from Open Space Meats. After an extensive researches, I finally decided to order some from them since cost-wise they're pretty good. They offer small, medium, large package plus custom order as well. Plus shipping is FREE for orders in California, Nevada and Oregon. Since it was my first time, I ordered a small package which contained: 10lbs ground beef, 5 lbs steak and 5 lbs roast.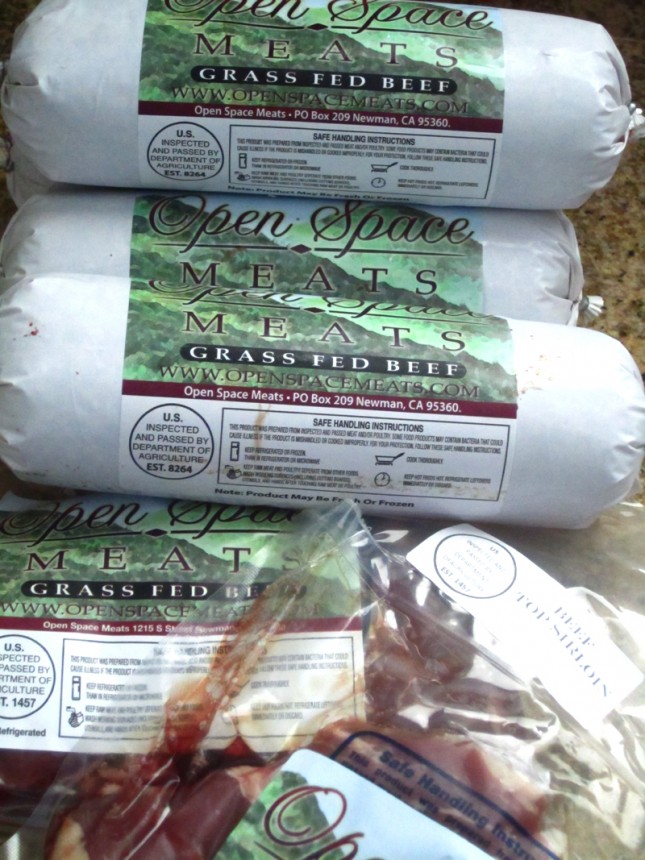 I picked the rump roast to make a simpler version of Albondigas Soup (only this time I made it as stew instead of soup).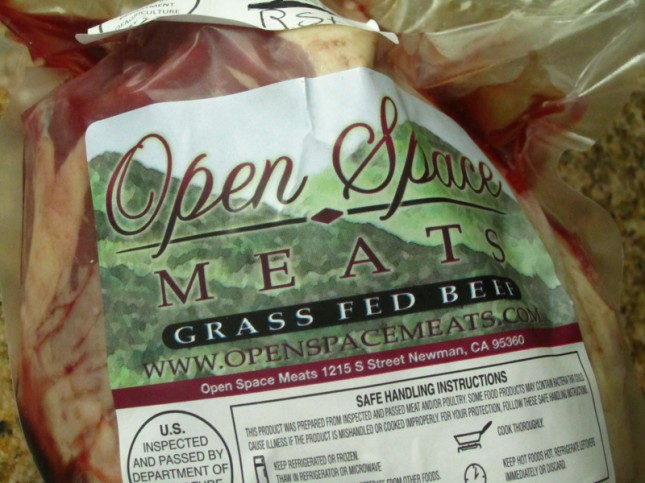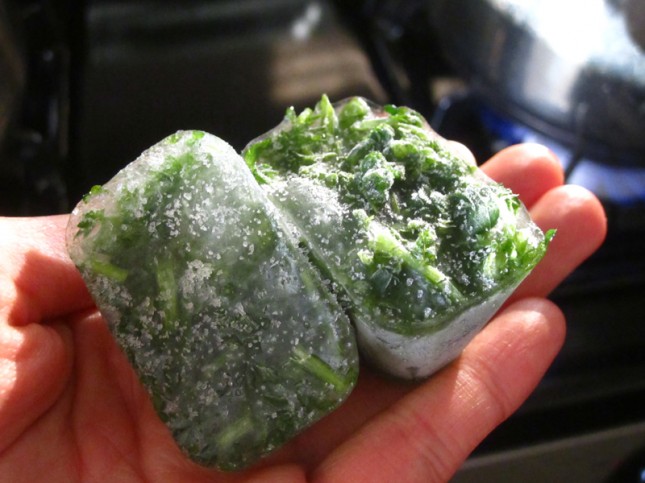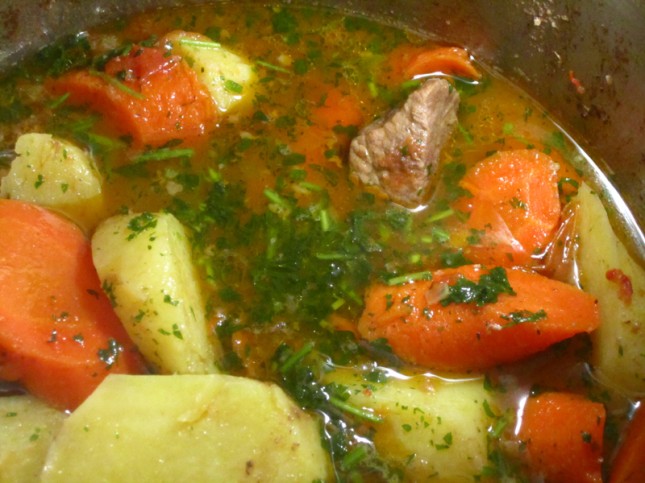 I made Garlic Cauliflower Fried "Rice."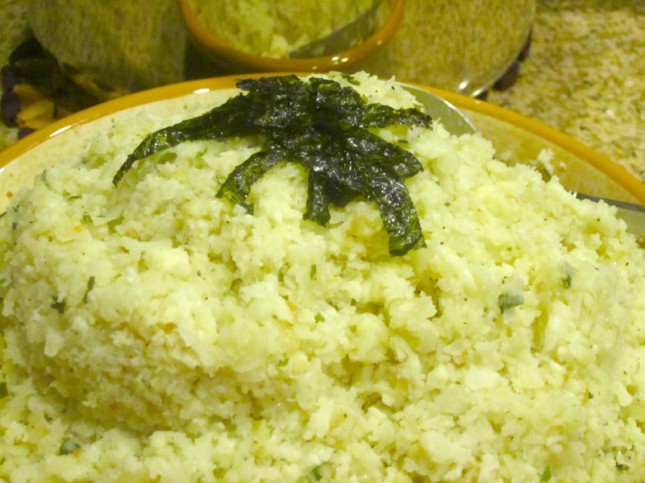 Mixed the remaining cauliflower stems to the Seaweed Soup.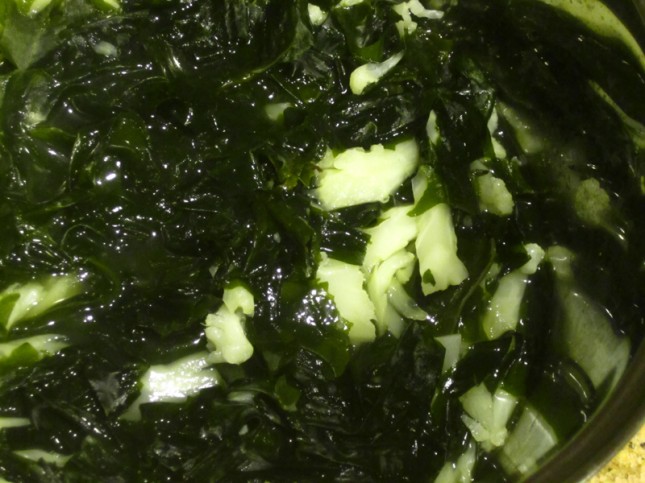 I had a nice dinner!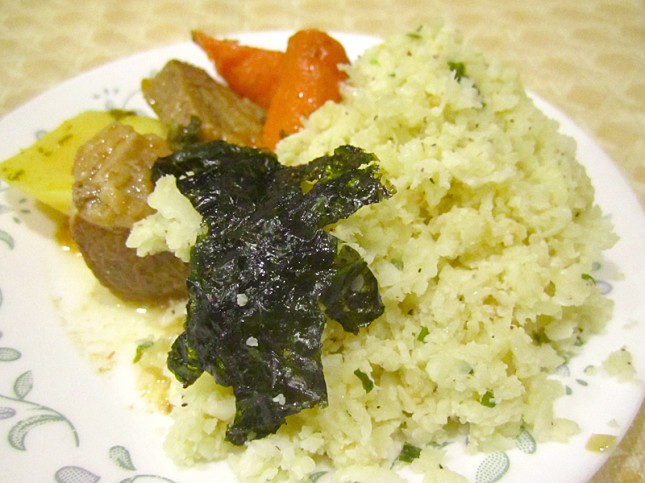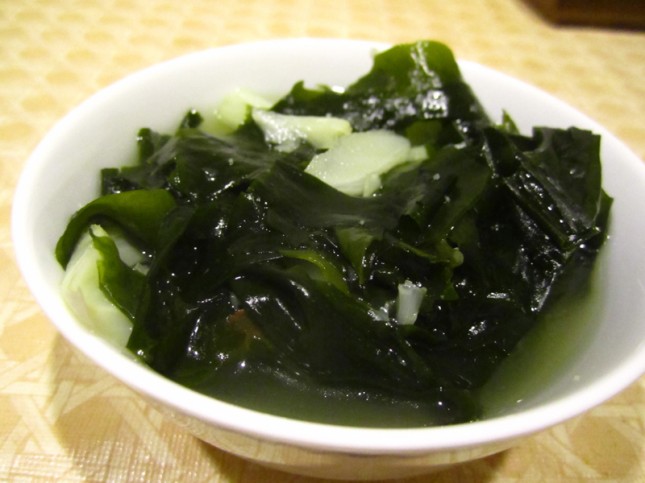 Hubby K and I shared a mango afterward. I know it's not mango season, but he bought these at a market 2 weeks ago and finally they are ripe enough! So sweet!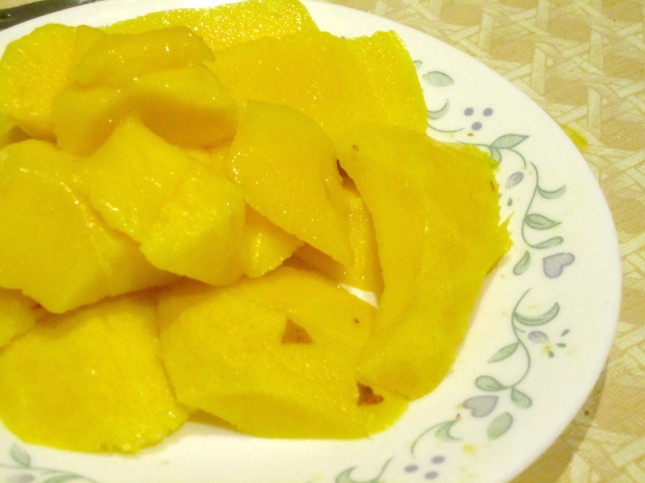 And with all those left-overs, Saturday morning breakfast was a breeze for me. After did quite a workout, I was thankful enough for not having too much effort to prepare my post workout meal/breakfast.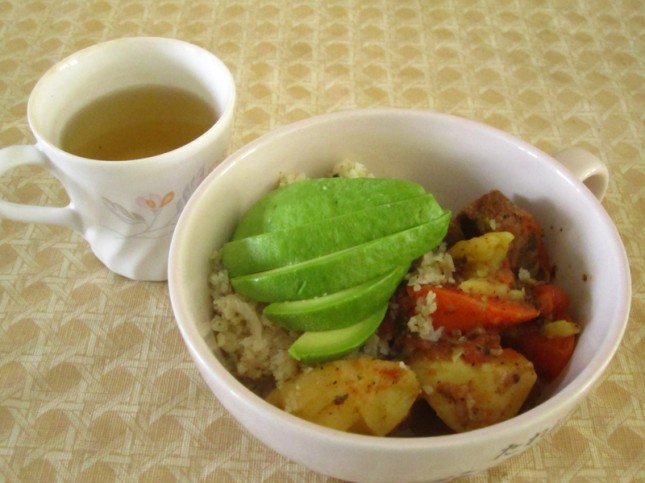 Btw, I'm still keeping up with my 50 Burpees per Day for 50 Days Challenge! Today is Day 12 and I'm still staying strong! Note: 50 burpees are additional to my actual workout.
Since we still had quite a bit from last night dinner, I only made one dish for our lunch: the classic Beef Broccoli Stir-Fry. I love the Top Sirloin meat from Open Space meats. So tender and yummy!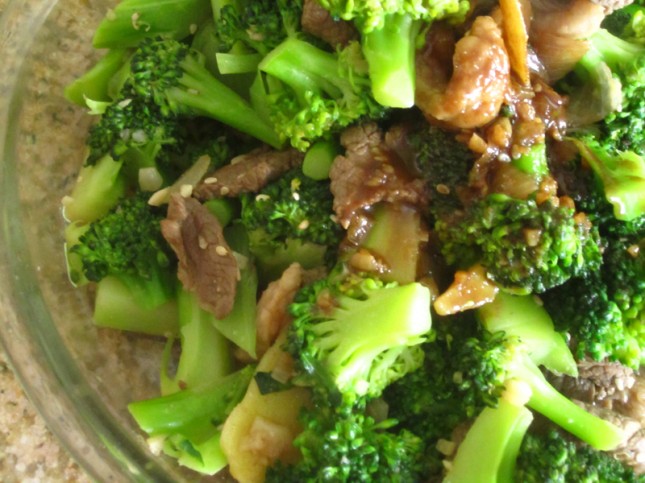 Lunch was a breeze.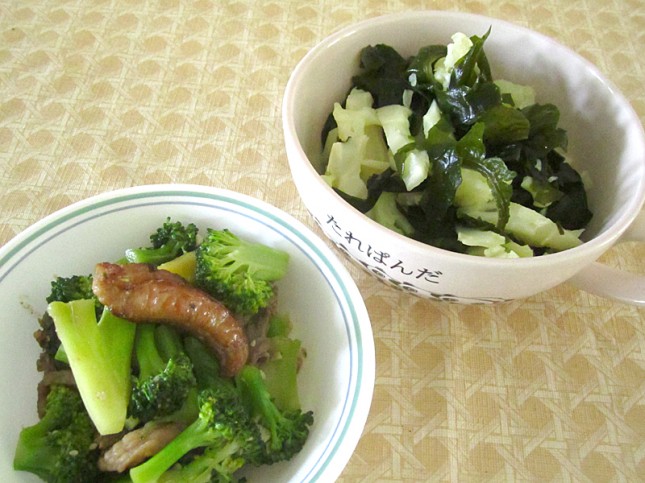 And we had another mango. No pic but you got the idea.
For dinner, Hubby K went over to his parents place for weekly family dinner while I went to The Red Pot, a hot pot restaurant to meet up with my friends plus celebrating one of our friend's January birthday.
I've been blogging about how I love hot pot place as it's super easy to eat a clean Paleo diet not to mention eating Whole30 style as well and today's dinner was no exception.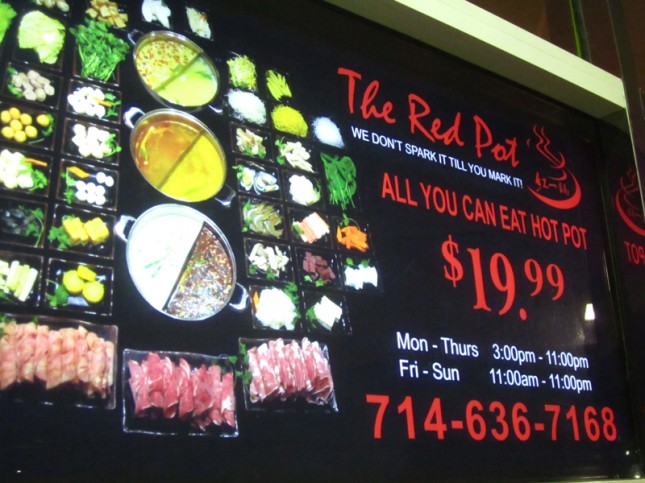 Since we were quite a big group (about 14 people including the kids), we were split to 2 tables. I opted to sit at a smaller table so it'd be easier to get the food..haha..yeah I know. The cool thing about this place, you could have up to 3 different soup base in one pot! We chose plain, herbal and curry soup base.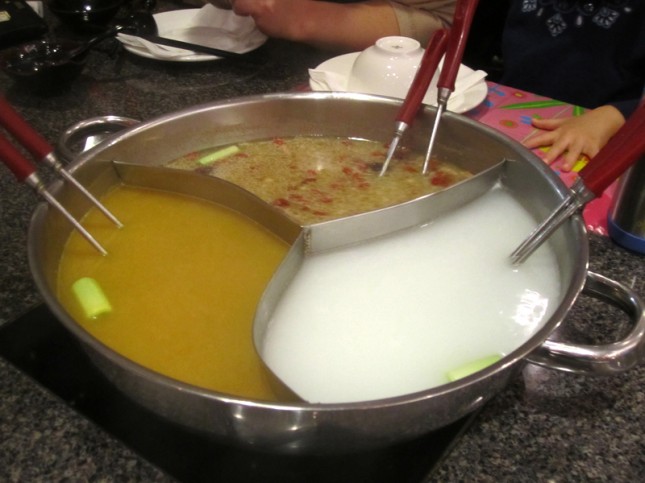 And since I always wanted to be in control of the food, I mostly did the ordering..haha..no..not really..I didn't dismiss others who wanted to eat non paleo stuff like grain noodles and tofu.
But for sure, I ordered bunch of meat (beef, lamb, chicken slices)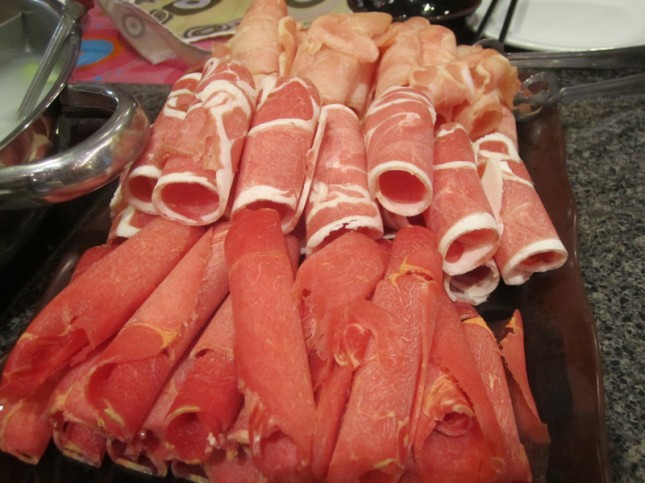 LOTS of mushrooms cause I LOVE them!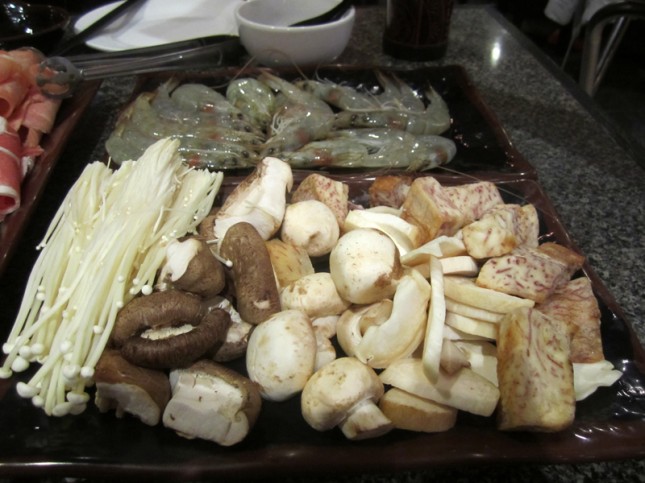 Seafood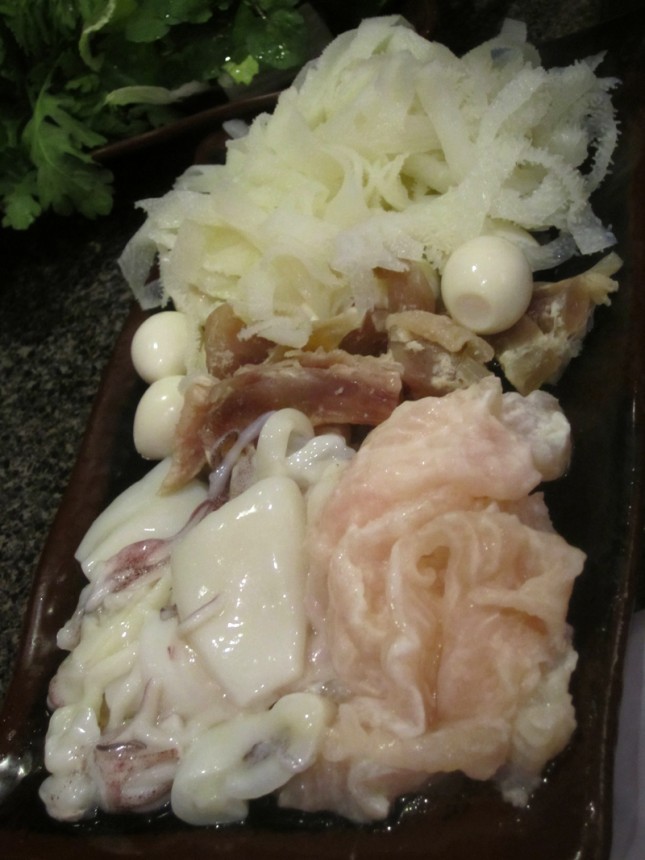 One thing that everyone agreed on, the veggie portion is a lot better than the other place we went. Plus the overall environment is far more relaxing as well.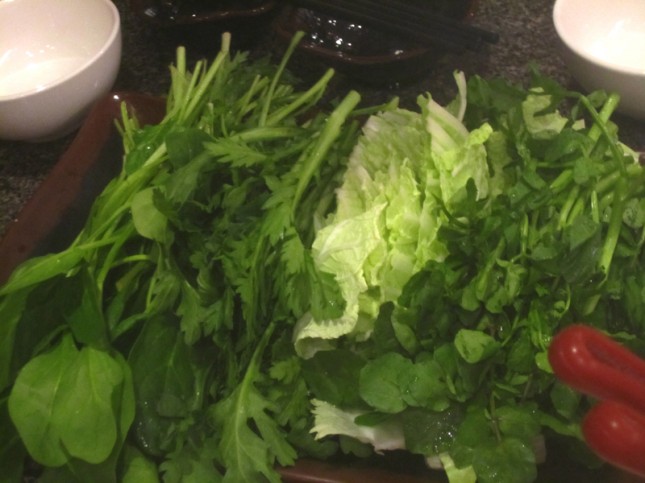 Here's my plate X 5..I think. Really, I don't remember how many times I refilled my plate/bowl but in the end I was super stuffed.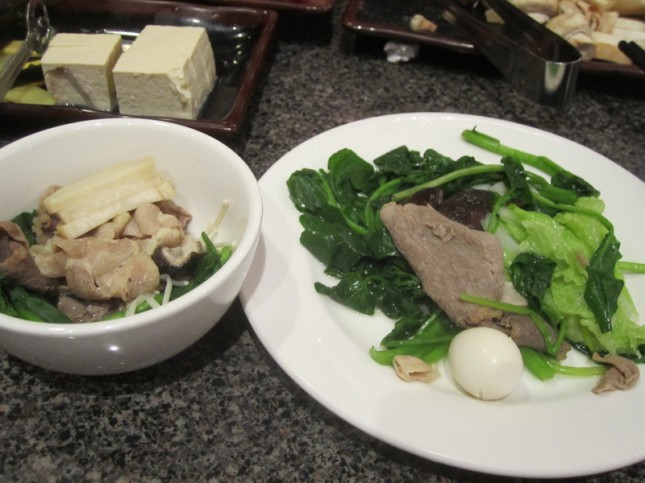 By the time the cake came, I was happy that I wasn't even craving to have a slice. It surely looks pretty though 🙂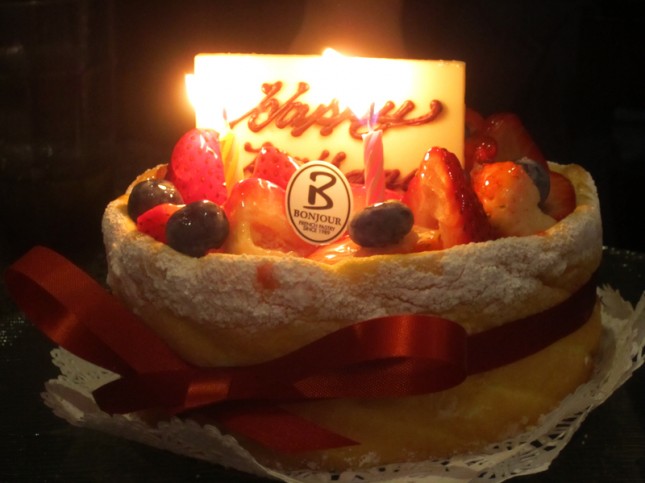 As part of our "tradition", the birthday person would make the first cut and the next birthday person, which would be me, had to cut the entire cake. I was happy to cut and distributed the slices. If I'm not doing Whole30, I wouldn't mind to have a little slice. Too bad the fruits were doused with sugary glazed, otherwise I would nibble some. But I think for tonight, I was super full that I couldn't even drink much water either.
It's always nice catch up with friends for updates and stuff. I just found out one of my friend is expecting her second baby and she's due this coming August. Happy for her.
Ok I gotta go and catch my zzz!
Good night everyone!