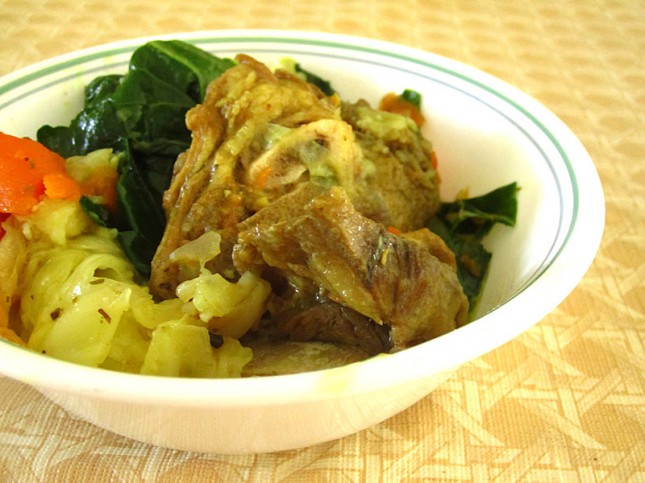 One reason I love cold weather is that I could make stews, soups and any comforting food since most of them are very easy to make and could yield a big portion. For a lazy busy person like me, it's a win-win situation! I only spent 1 hour one day but then I won't have to slave away in the kitchen for at least couple days later.
Hearty Lamb Stew
4 lbs lamb shanks (mine were pre-cut)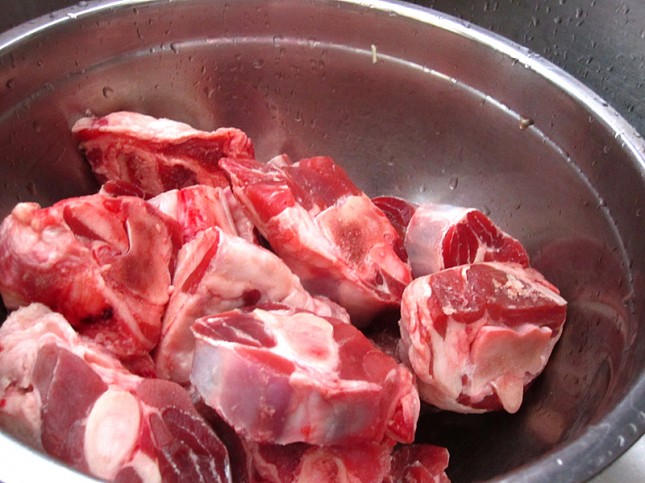 1/2 onion – chopped
1 inch ginger knob – peeled and slice
3 garlic cloves – peeled
1/4 cabbage head -chopped
1 Japanese yam – peeled and chopped
5 small carrots – chopped diagonally
A bunch of collard greens – separate the leaves and stems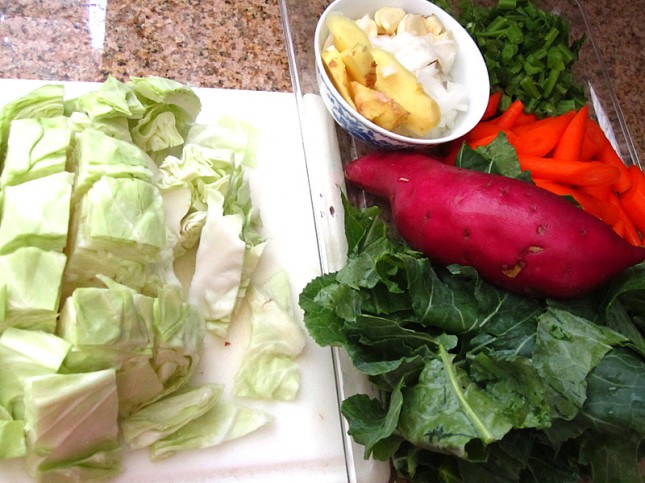 1-2 tsp dried rosemary (I ground mine)
1-2 tsp dried thyme (I ground mine)
1 tsp salt
1-2 tsp black pepper
1 tsp turmeric powder
5 whole cloves
1 cup beef broth
1/2 cup Coconut Water Vinegar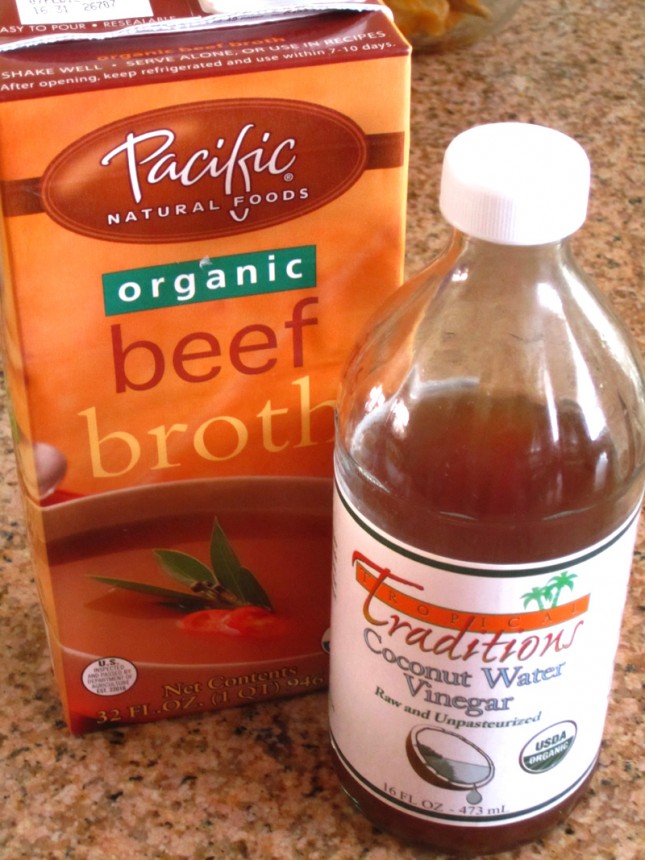 1-2 Tbsp coconut oil
Directions:
1. Blanch the lamb shanks to remove impurities. (Boil 1 quart of water then dump the lamb shanks for about 1 minute – drain and set aside)
2. Heat the pan with 2 Tbsp coconut oil on medium high heat. Saute the garlic, onion, ginger and whole cloves until fragrant.
3. Mix in the lamb shanks and add the seasonings (rosemary, thyme, salt, black pepper, turmeric powder)
4. Transfer everything to a pressure cooker, pour in the beef broth and coconut water vinegar. Cover and cook under pressure for about 15 minutes. No pressure cooker? Just cover the pot and cook for about 40 minutes.
5. Next step is to pour in the chopped cabbage, chopped collard green stems, carrots, and sweet potatoes. Cover and cook under pressure for about 10 minutes. If using a regular pot, just cover for another 20 minutes or until the sweet potatoes and carrots are tender.
6. Last step: you could either steam the collard green leaves separately then mix them into the stew or you can cook them in the stew when the root vegetables are almost done. Adjust the seasonings accordingly, remove from heat and serve!
Believe me, I could pack my 2 days lunch with this meal!