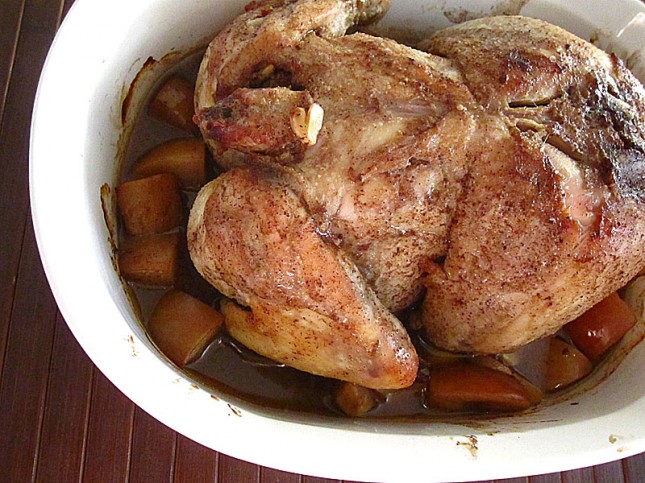 Five Spice Apple Braised Whole Chicken (inspired by Fit Daffy's Chinese Poached Chicken recipe)
Ingredients:
1 whole chicken -skinned and trimmed excess fat as much as possible without tearing the meat
1 Tbsp avocado oil or coconut oil (or any high heat cooking oil of your choice – just don't use vegetable/seed oils!)
3 Tbsp coconut aminos
1 Tbsp Red Boat Fish sauce
2 star anises
1 tennis ball size organic cameo apple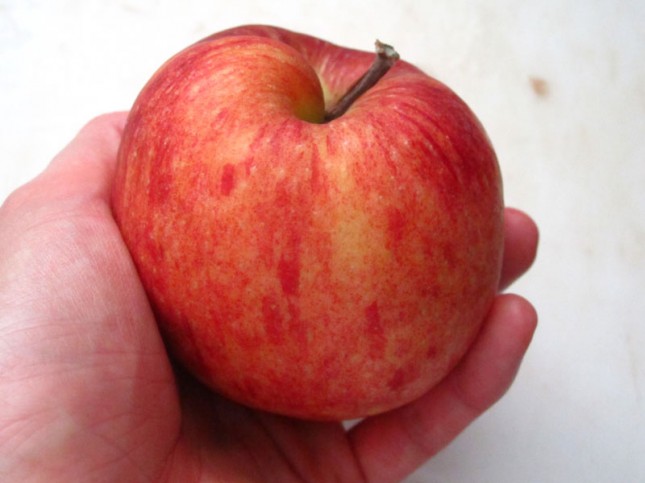 1 whole garlic clove, peeled
2″ ginger knob – peeled and cut int chunks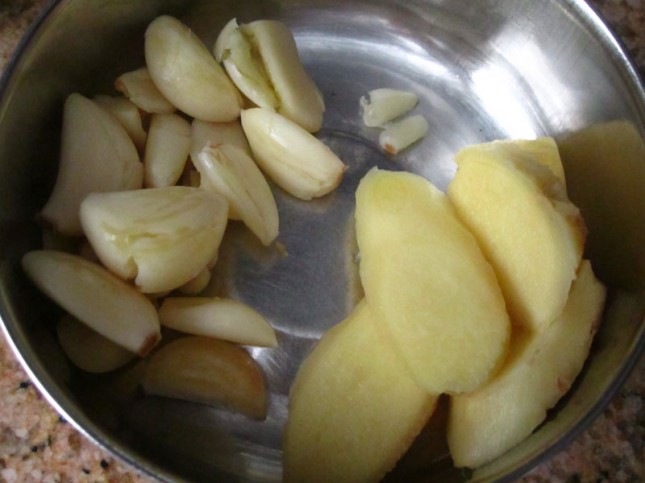 2 Tbsp Red Wine Vinegar or any of your favorite vinegar or lemon juice
2 heaping tsp salt
1 tsp five spice powder
1 tsp white pepper powder
Directions:
1. Rub the whole chicken with salt and white pepper powder, including the cavity. Take a kitchen string and tie the legs together.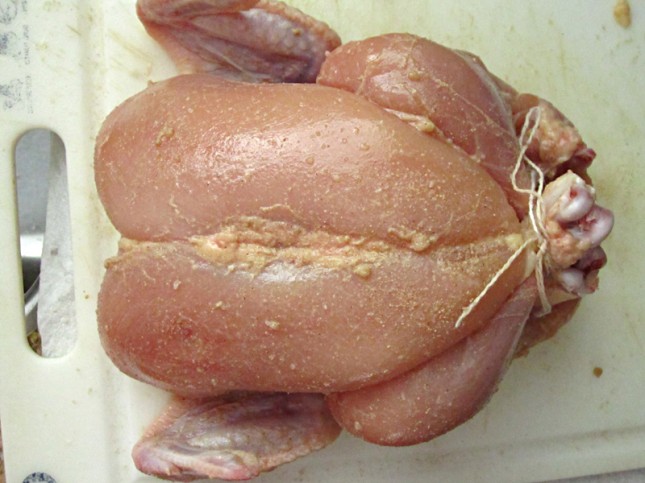 2. Wrap the chicken with plastic food wrap (or place it in a large plastic bag). I love the idea of wrapping it with plastic wrap though. Let it marinate for about 2 hours or overnight.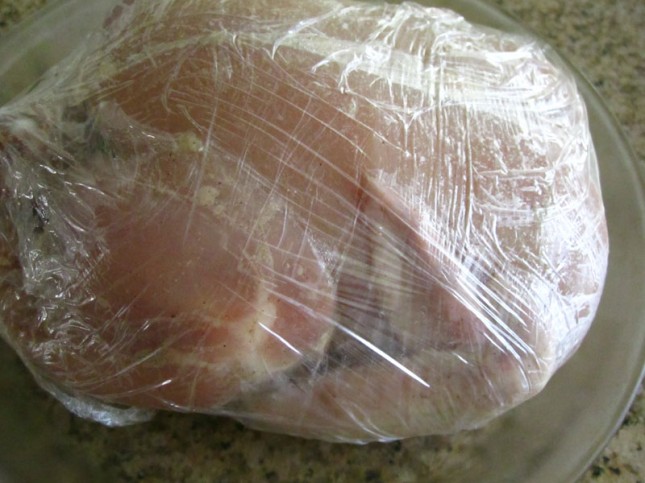 3. Since I don't have a slow cooker, I planned on baking this whole chicken in my oven (covered). However, as usual, when cooking a bone-in chicken, I steamed it first for about 15 minutes to get it at least half cooked. If you want to bake this straight in the oven skip to step 4.
4. Mix the marinate (coconut aminos, five spice powder, star anise, vinegar, fish sauce, and avocado oil) in one small bowl.
5. Cut the apple into chunks and place them inside the cavity along with some garlic cloves and ginger and 1 star anise. Do not try to overstuff this.
6. Place the stuffed chicken with breast side down on your baking dish. Place the rest of the cut up ingredients around the chicken.
7. Pre-heat the oven to 400°F, and pour the marinate over the chicken.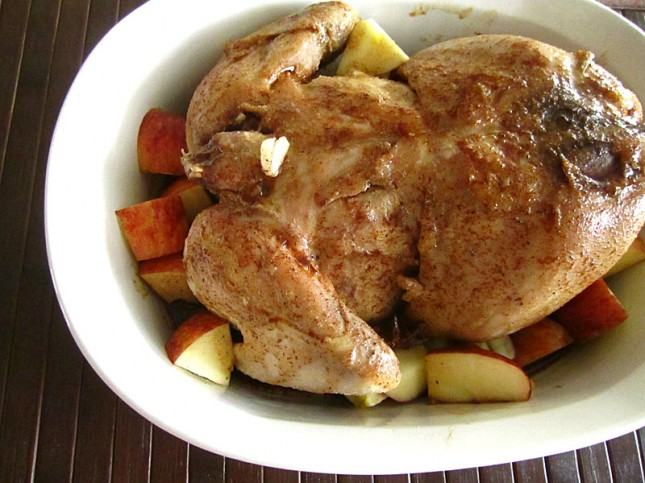 8. Cover the dish with a foil, bake for about an hour or until the juice comes out clear when pierced.
Note: If you bake this chicken from raw, I suggest to bring it to a room temperature prior baking or bake it longer than 1 hour.
9. Remove the cover, and let the chicken cools down a bit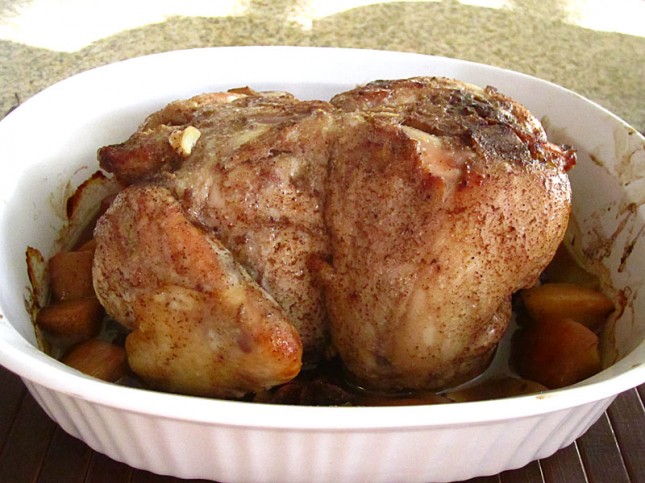 10. Place the chicken on another dish, discard the apples, garlic, ginger and star anise, and place the gravy on another dish.
Enjoy the chicken with the gravy!