Thank you for all your comments on my last post regarding my sleeping problem. Last night I actually could fall asleep, even though it took me a while and I got up around 3 am to use the restroom and also because I was feeling "hot." Hubby K mentioned it might be my period so I might have some "hot flashes?" Blah! I'm way too young for that!!
At least I could get some extra shut eye until 7:30 am which I decided to get up and did the workout that I've been planning to do yesterday: another CrossFit Bodyweight Workout! This time was JT (modified of course). You can read all about the fun I had doing that here.
Long story short, I got a nice stiff neck from the workout – might sprain it when doing the elevated pike press push ups.
Breakfast/post workout meal: 2 slices Applegate Roast Beef and skinny baked purple yam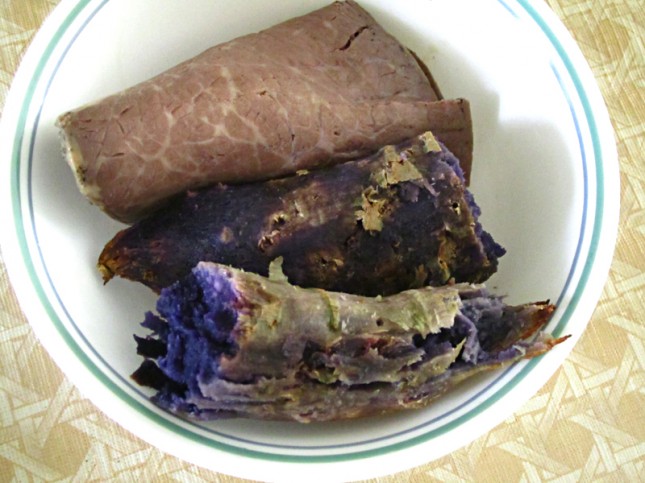 I made Smoked Paprika Lemon Chicken which turned out fantastic for lunch. Plus I roasted more eggplants.
Again, my lunch plate today was super colorful! To add the lack of red/orange hue, I added chopped yellow nectarines.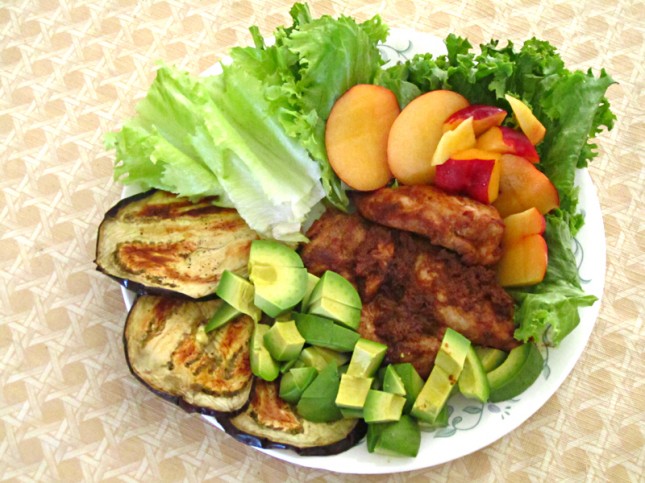 See that avocados? Finally the stash that we got from Walmart ripen already!
Dinner was super easy! Since I cooked a bunch of protein in the afternoon, all left was the veggies. Easy peasy!
Roasted broccoli drizzled with lemon juice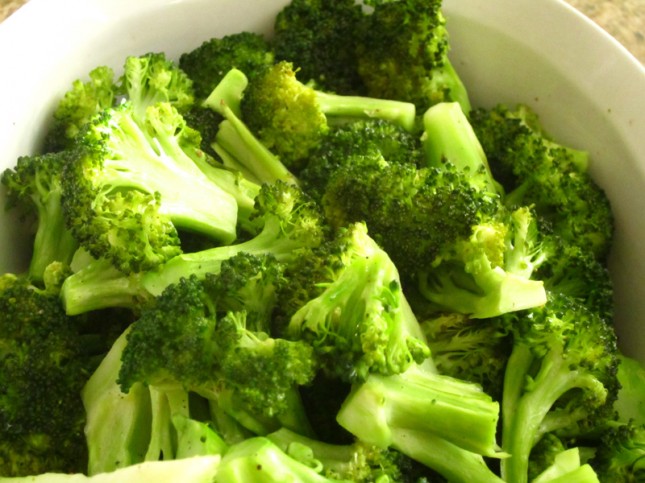 Added more avocaodos, I call this my dinner!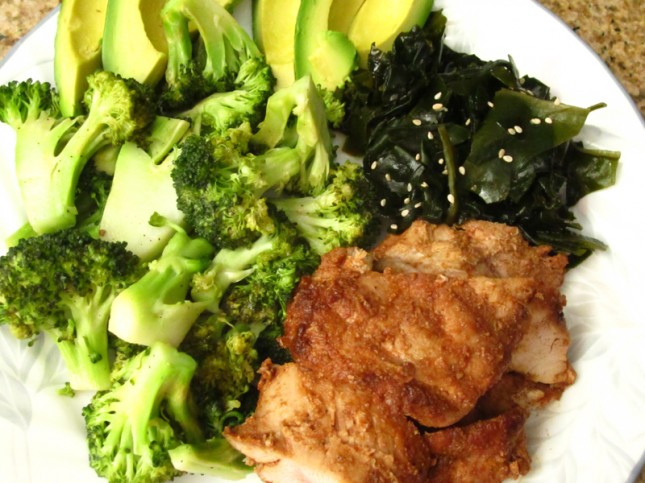 Whole30: Day 22 – I have a good sore and bad sore from my workout today.