Despite my whacky sleeping patterns lately, I managed to tackle a great morning workout.
Breakfast/post workout meal: Baked purple yam, 2 hard boiled eggs and 2 slices of Applegate Farms Roast Beef Slices.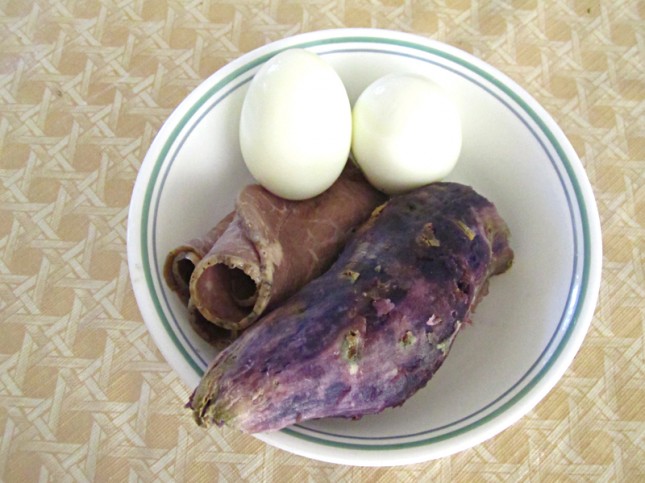 I jacked up my protein intake for my morning/post workout meal because I'll be meeting up with my friends, M and J for lunch. Plus M called me last night and left me a message about going to Farmer's Market together in the morning. In the end, she couldn't make it so I went to Farmer's Market alone and picked up some fruits for M and met up with the girls at CPK (California Pizza Kitchen) for lunch.
A pizza place for lunch while doing Whole30? Are you nuts, you might wonder? Well, no if you did your homework right. Actually I was the one who suggested this place. M knows about my Paleo diet thus she actually suggested to go to American place instead of Asians for easy ordering. How nice of her! 🙂
I ordered CPK's new item: Roasted Vegetables Salad.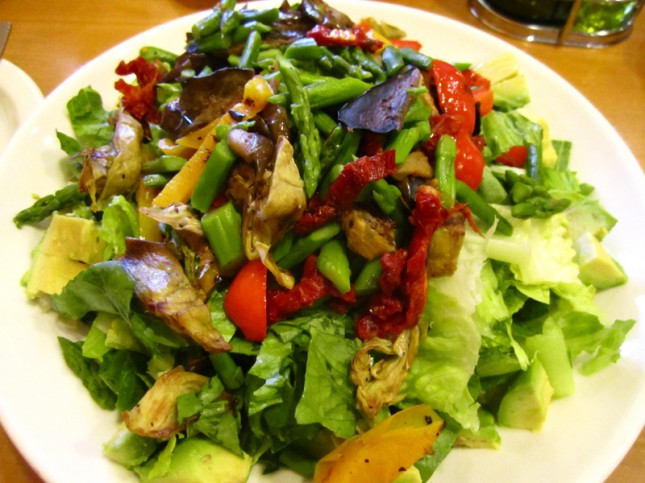 The salad had some corns but I requested not to include them plus dressing on the side, which I didn't touch because I'm sure there's some sugar in there. Instead I asked for Olive Oil and Balsamic Vinegar as my dressing. The only regret I had was I should just ordered half plate and added some grilled chicken instead ordered the full plate without any protein. Oh well…at least I did pretty well for eating out while doing Whole30.
It was always fun to catch up and chatting about girl stuff with my friends. The center of the attention this time of course the cutie Little N, M's 2 1/2 year old daughter. Trust me, this little girl amazed me. For 2 1/2 year old, she surely can speak a lot of complete sentences, not just one or two words!
After lunch, M had to go back home for Little N's nap time while J came by to our home and we chatted a bit more. Hubby K joined us a bit later but then it was time for J to leave and Hubby K to go to his parents' house for dinner as well. Brother A also went out with his friend to have dinner and watched Captain America. After everyone's gone, I munched on yellow peach that I picked up from Farmer's Market this morning.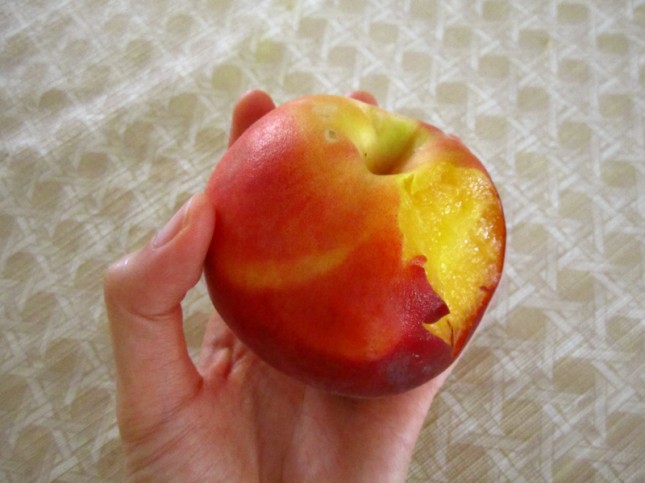 To make up my lack of protein intake during lunch, I had leftover Smoked Paprika Lemon Chicken, 1 hard boiled egg plus the remaining roasted broccoli, seaweed salad and an avocado. Love this dinner plate!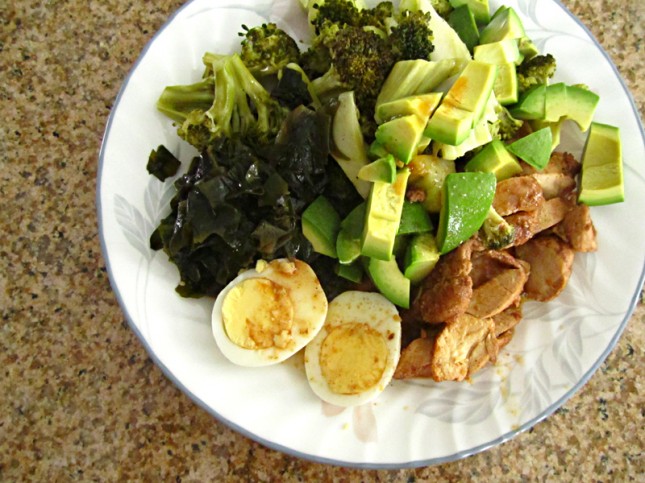 Whole30: Day 23 – It's good to be in control of your food, not the other way around.