Today I decided to give "Cindy", one of CrossFit Bodyweight Workout a try. I don't have a pull up bar so I modified the pull up into reverse push up (bent over row) using my dip station.
A much needed breakfast/post workout meal: 1/2 baked Japanese sweet potato and 2 slices of chicken breasts.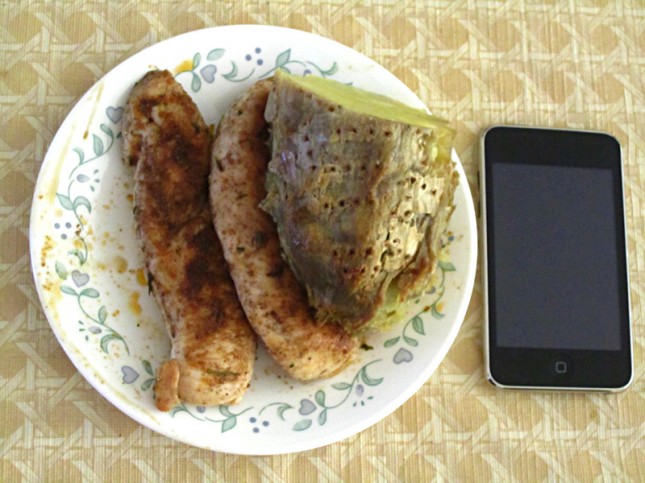 I also munched on some macadamia nuts and Coconut Chips, not too much actually but they kept me very full until late afternoon. Even then, I only had a small bowl of shredded chicken breast from Herbs & Spices Grilled Chicken, steamed spinach topped with a whole avocado.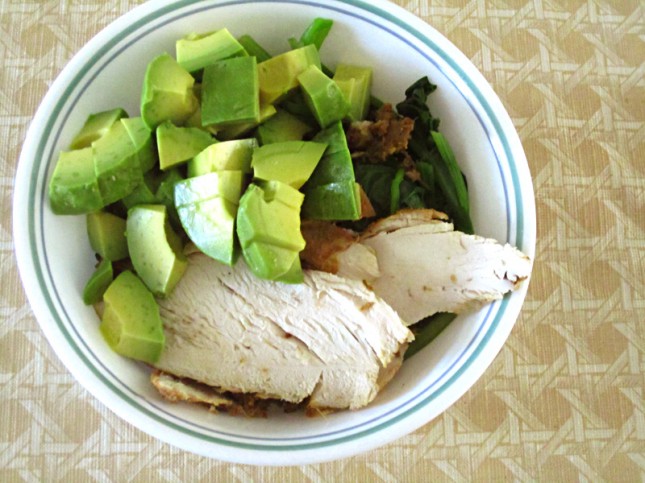 Had one yellow nectarine afterward.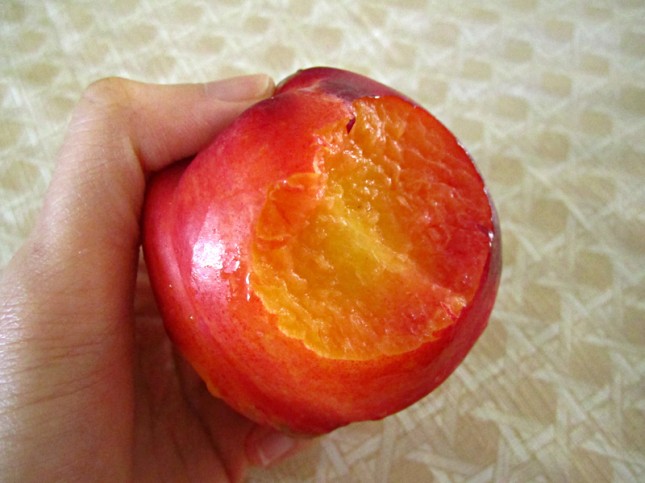 Watching James Bond 007 Quantum of Solace DVD while munched on macadamia nuts and Coconut Chips (bad move!) which made me not hungry by dinner time.
As I was writing this post, I haven't had any dinner yet and wondered if I should just fast and go to bed early or should I just have a little bite of some protein and fat. On the other hand, I admit that my food stash has ran pretty low and don't be surprised if whatever I'm going to have is gonna be exactly the same as my lunch (well maybe I might add some fried egg to jazz it up a bit)

Whole30: Day 19 – It's actually pretty nice that I don't graze for the entire day, but it's a little inconvenient when hunger comes at the wrong time. And to top it off, I don't have any emergency protein lying around to feed me.