Happy Monday everyone! I was quite in a good mood today because I had such a great morning workout and to top it off, I beat my old personal records. It might not mean much, but it meant a lot to me.

Breakfast/post workout meal: 1/2 baked Japanese sweet potato, 2 slices of Applegate Organic Roast Beef (last ones!) and leftover roasted broccoli.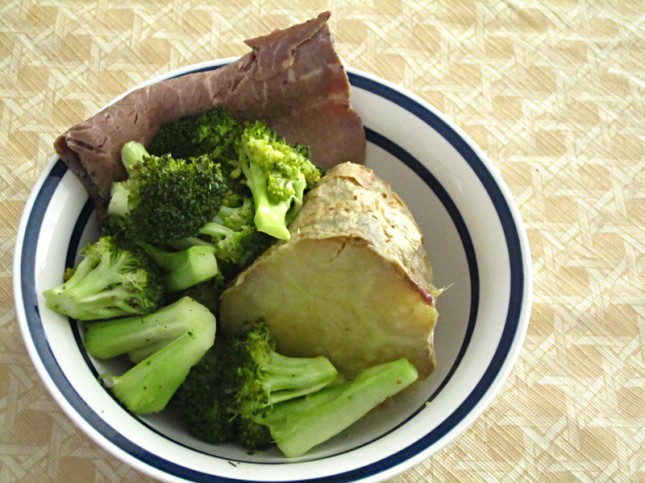 For lunch I made Herb & Spices Grilled Chicken, which I've been marinated for about 2 days. Topped with seaweed salad, chopped of whole avocado, steamed spinach and the last remaining of stir fried kelp noodles.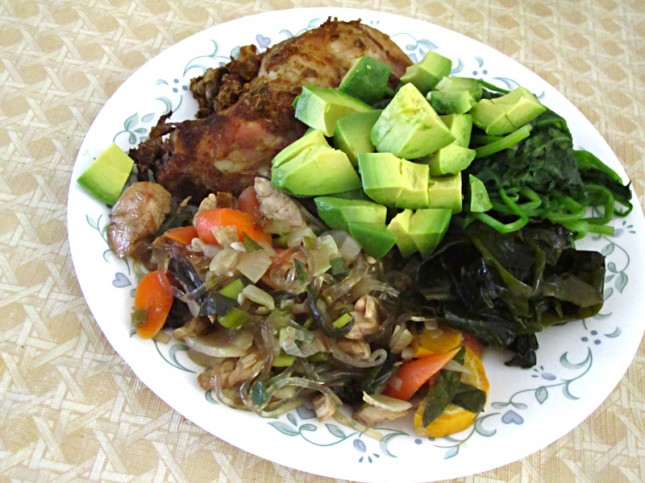 The lunch stuffed me so much that I didn't have any appetite to have a bite of a yellow nectarine.
So I only had a small bowl for dinner, which was whatever leftover from lunch plus the last remaining of sauerkraut.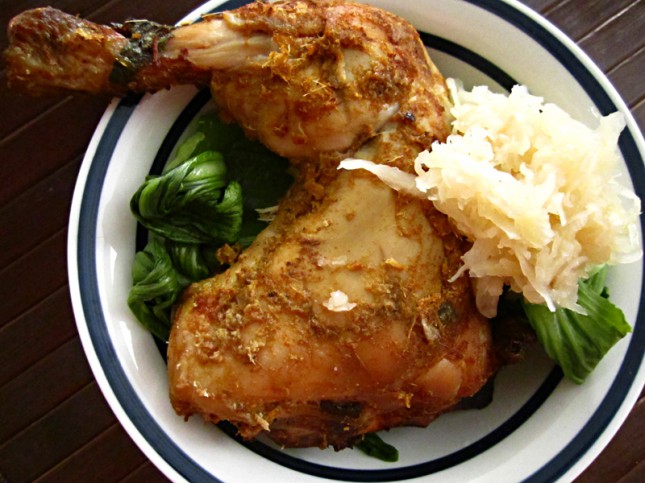 Plus I had some snacks of Coconut Chips and macadamia nuts after dinner just to curb my urge for having the nectarine. I noticed recently that if I have fruits in the evening, it tends to make me feel hungry at night, especially when I was about to go to bed. So either I have it after lunch or none of the day.
Btw I'm feeling a bit nostalgic today. As I was typing this post, I was listening to some old Madonna songs (the slow ones). I actually love all her old ballad songs a lot!

Whole30: Day 18: Listening to old songs makes me feel a bit sentimental.
What's your favorite oldies?