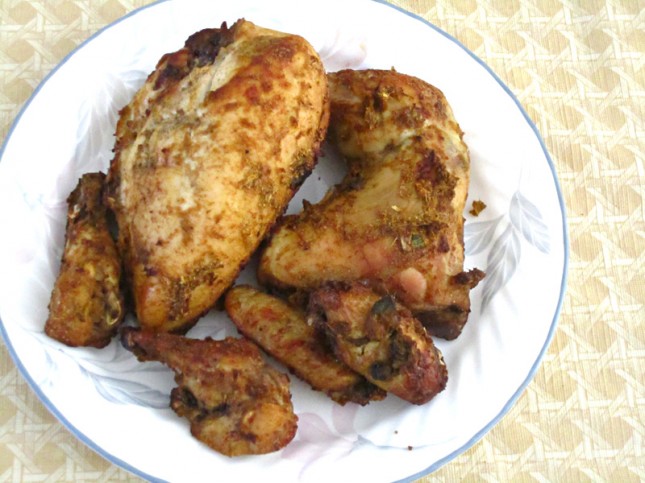 Ingredients:
1 whole chicken – skinned and cut into 4-6 huge pieces or any bone-in chicken
Handful of Thai basil leaves
1″ galangal root
1 tsp cumin powder
1 tsp chipotle powder
Juice of 1 lime
1 Tbsp Red Boat Fish Sauce or 3 tsp of salt
1″ ginger knob
3 garlic cloves
3 shallots
1 cup of chopped onions
1-2 Tbsp avocado oil or any high heat cooking oil of your choice
Directions:
1. Blend the herb and spice in your food processor until it resembles a paste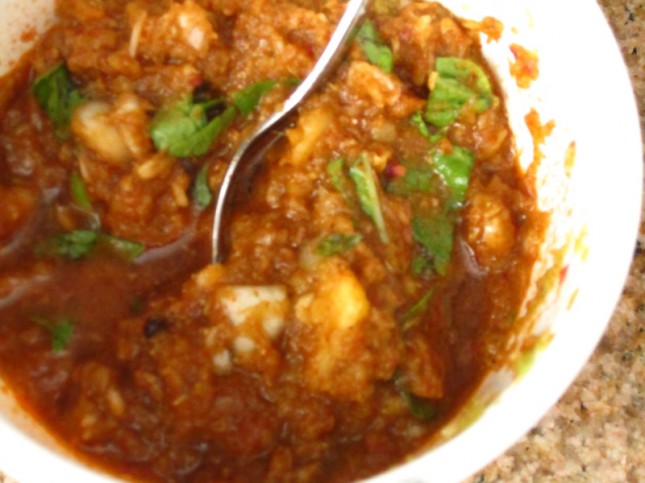 2. Place the cut up chicken in a gallon size zip lock bag, rub the paste evenly- marinate for overnight or more for best taste.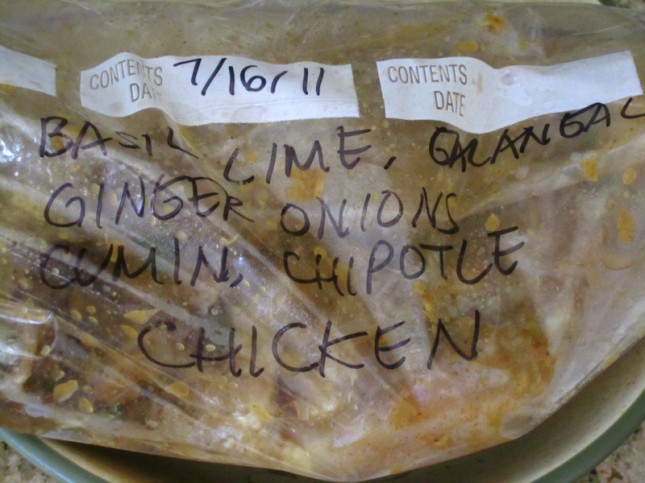 3. If you have a grill, fire up your grill and grill the chicken until they're cooked (I don't have one so can't advice much on how to grill the chicken).
As usual, my fool proof method of cooking bone-in chicken is to steam them first on the steamer for about 20-25 minutes on high before broiling them in 400°F in the oven for another 15 minutes (each side).