Alright, I know most of you can't wait to line up at a movie theater to watch Harry Potter: The Deathly Hallow Part 2 so I'll make this post as quick as Harry casts "Expelliarmus!"
Breakfast/post workout meal:
1/2 baked Japanese yam with 2 slices Applegate Roast Beef (YUM)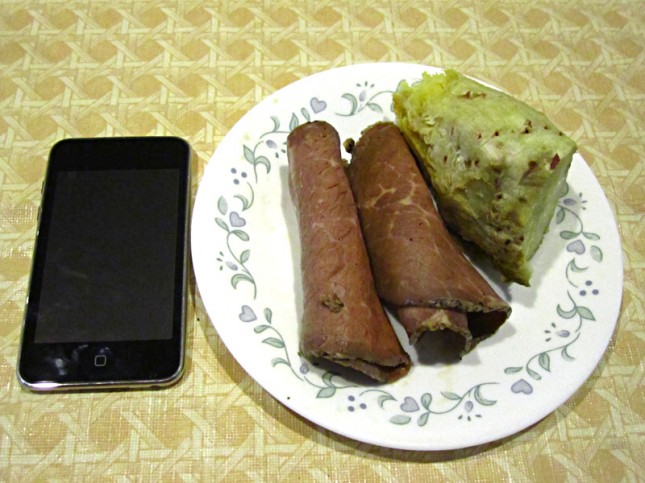 For lunch I used my technique to drain all the fats from the grain fed ground beef I got before seasoning it with Curry powder and Chives.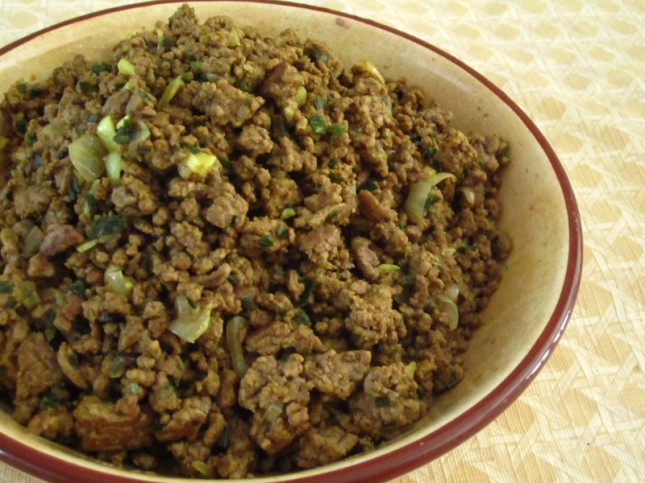 I decided to be a little creative, so I wrapped the beef, avocado and some veggies in a nori sheet and called them my Paleo Sushi 😀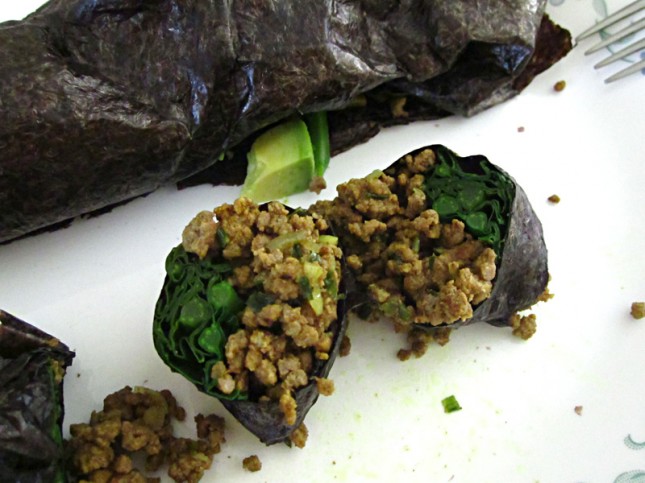 But for dinner, I chose to keep them simple and just laid out everything on the plate as the usual.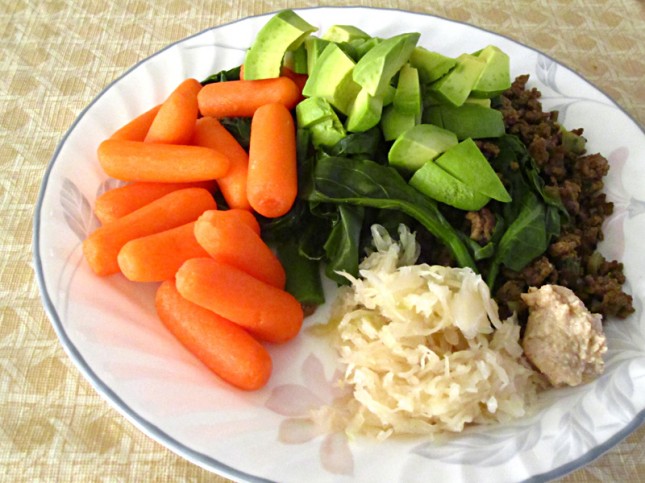 And I finished my last strawberries after dinner so tomorrow I could pick up other fruits from Farmer's Market!

Whole30: Day 15 – Sometimes the best dish of the day is the simplest one (in this case was the Curried Ground Beef)
See, don't you agree this post is short and sweet? Now go and watch your Harry Potter, but don't spoil it for me!