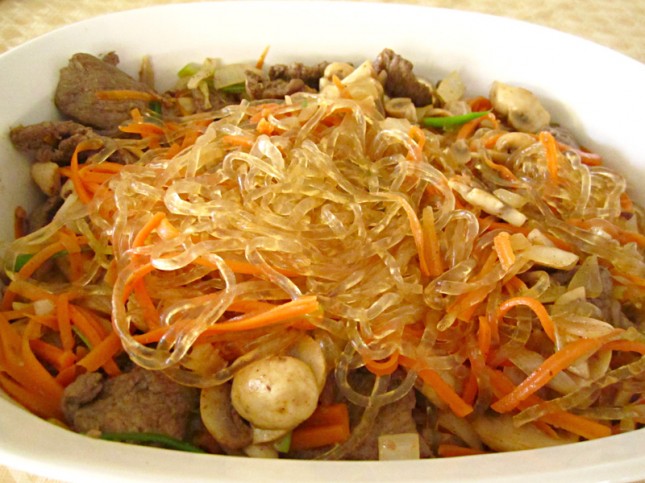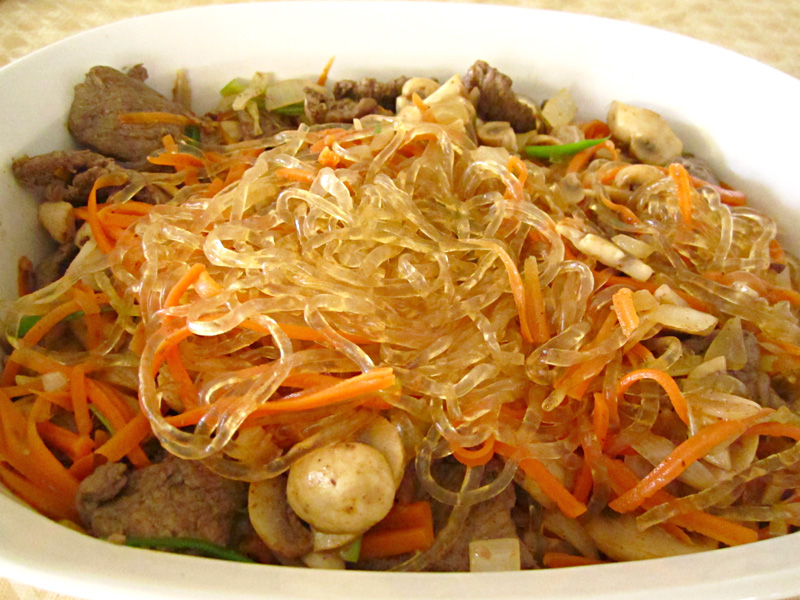 I love noodles! Stir fry, noodle soup you name it! Since grains and gluten are not optimal for our gut health, it's saddening me that I'll have to give up all the noodle dishes (of course once in a while I could eat them as some treats). But all thanks to kelp noodles, I gotta enjoy my stir fry noodle dish again 😀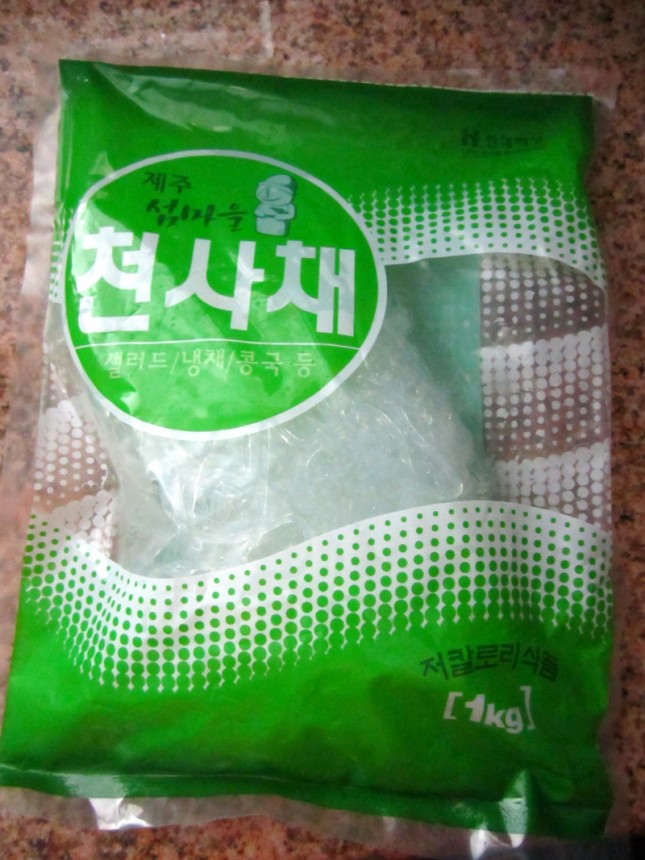 I got mine at Zion Market, a local Korean market, but I'm sure you can find it at any health food store. But be sure to check out your local Asian market before heading to Whole Foods. Whole Foods carries Sea Tangle brand, which costs at least around $6 for 1lb package. The one I got from Korean market cost about $4 with amount twice from what WF carries. Granted, the ingredient list is exactly the same: dried kelp, cooking sodium alginate, purified water.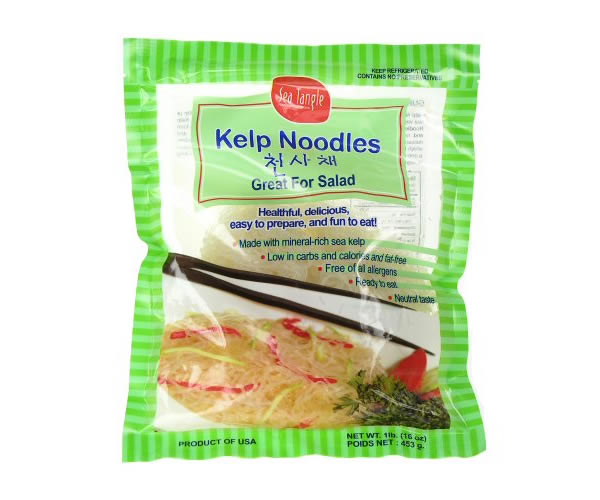 (source)
Stir Fry "Vermicelli" Noodles
Ingredients:
2 lbs kelp noodles – rinsed and drained
8 oz cello mushrooms – chopped
2 garlic cloves-minced
1 shallot – minced
1 lbs sliced top sirloin beef – or any protein of your choice
3-4 Tbsp coconut aminos
1″ ginger knob- grated
1-2 Tbsp Red Boat Fish Sauce (optional)
1 tsp five spice powder
1 tsp white pepper powder
Dash of salt
1 cup of julienne carrot
3 green onion stalks- julienne
1-2 tsp sesame oil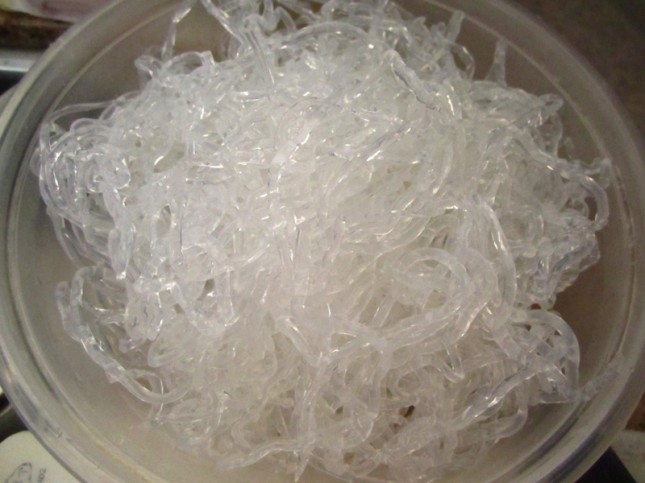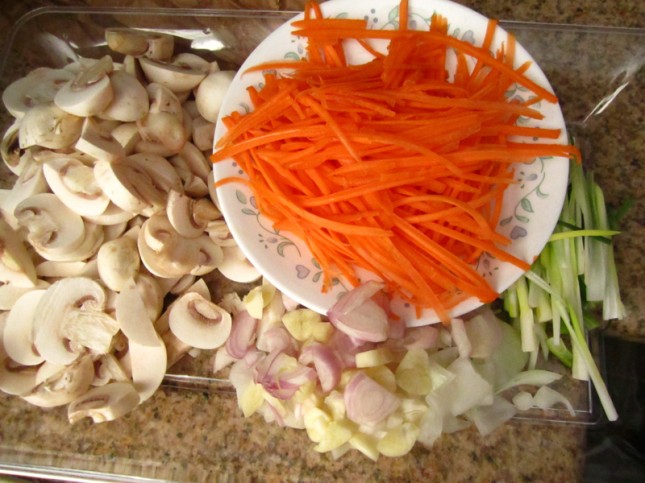 Directions:
1. Marinate the sliced beef with ginger, 1 Tbsp fish sauce, and 2 Tbsp coconut aminos for about 15 minutes or more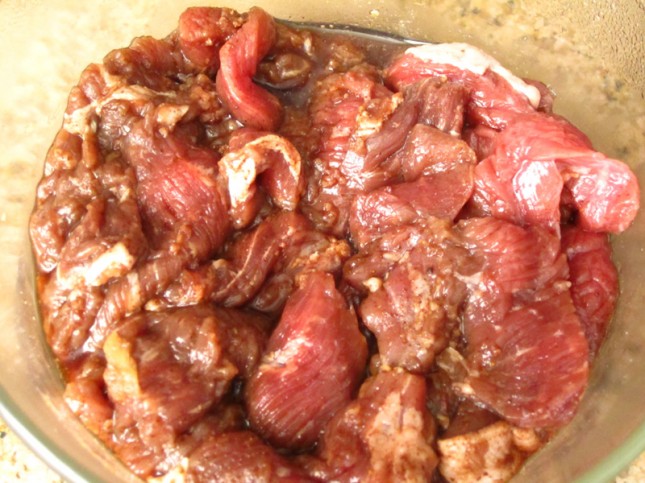 2. Heat the skillet with 1 Tbsp oil in medium high heat, saute the beef until half cooked -set aside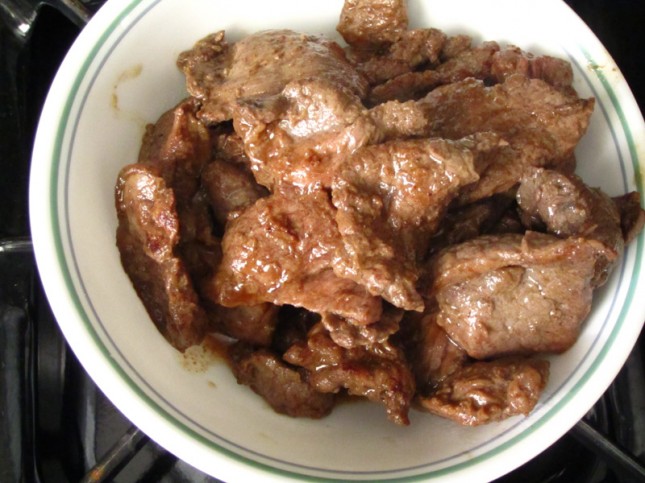 3. Wipe clean your skillet – heat another 1 Tbsp oil in medium high heat, saute the onions and garlic until fragrant. Pour in the chopped mushrooms, followed by the grated carrots and stir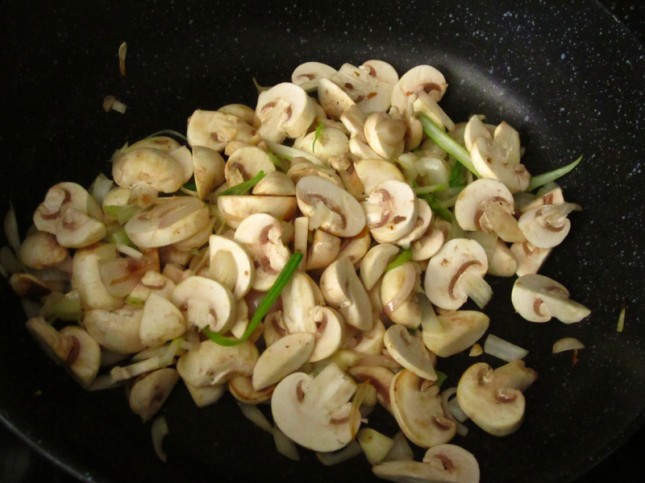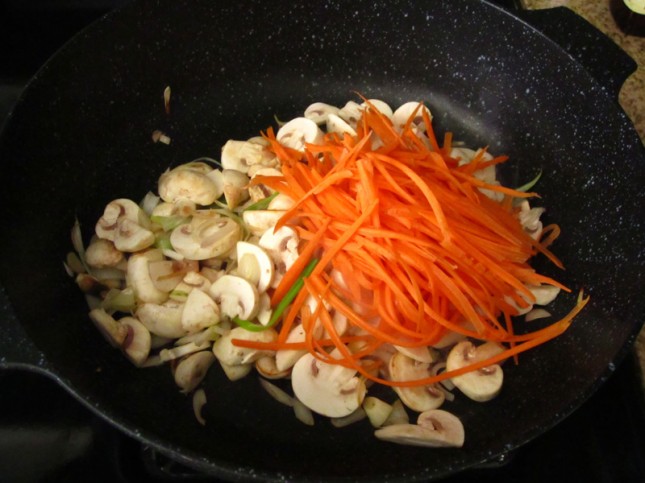 4. Mix in the noodles and the cooked beef – season with coconut aminos, five spice powder, white pepper, fish sauce, dash of salt – adjust to taste accordingly.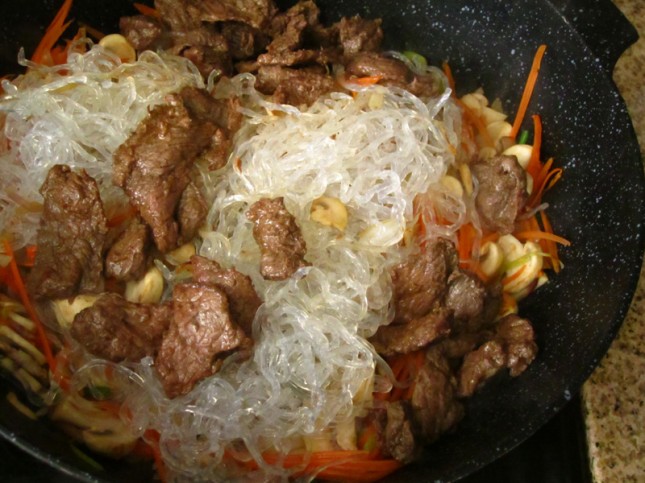 5. When the noodles already soften, you're done. Turn off the heat and add in the sesame oil and the julienne green onions.
Transfer the noodles to your serving dish, let it cool a bit and dig in! 😀