Oh well, I typed this post last night but then for some reason I got lazy and postponed it and didn't publish it until today. – also I couldn't think of any better title of the post..so yeah..
Yesterday's morning workout was great, got me super sweaty, even minutes after I finished!
Breakfast/post workout meal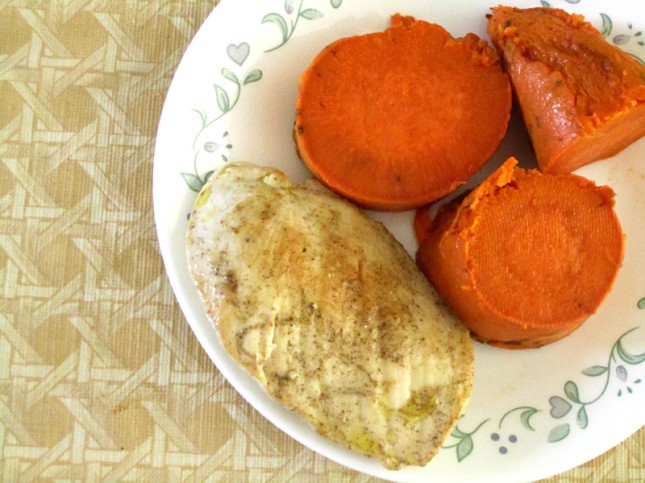 Went to Henry's Market to stock up some groceries and found these organic romaine lettuce and organic celery for 99 cents each! Much cheaper than the conventional ones! I was super happy! 😀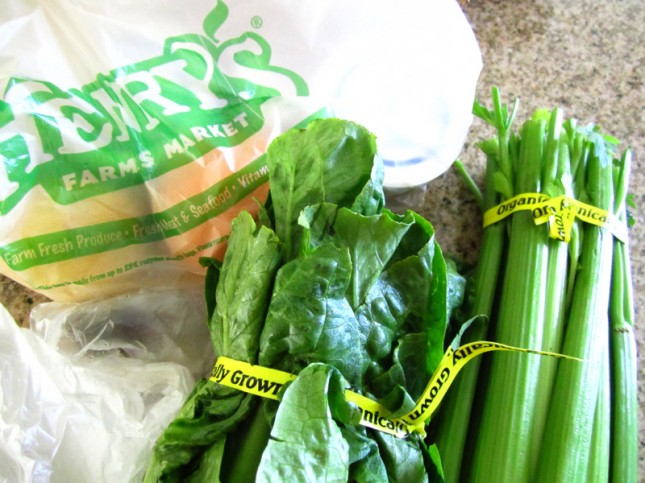 Lunch: Beef top sirloin steaks seasoned with Spicy "Sausage" Seasoning Mix, tomatoes, avocado and shredded carrots (thanks to my julienne peeler), on the bed of romaine lettuce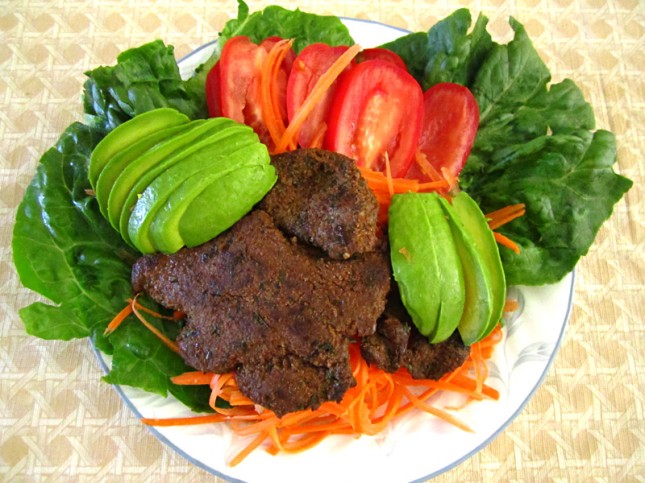 I ate this like a good cave girl – lettuce wrap! Kinda messy but very yummy to my tummy!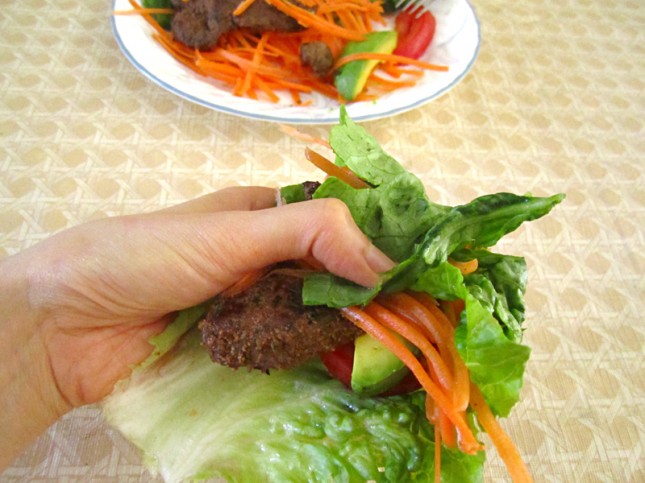 Hubby K brought back some of his stuff from his parents' place, so I helped him out moving the stuff to our storage place garage. It's been pretty warm lately – but I'd still consider it to be a cool summer.
For dinner, I made some Paleo stir fry "vermicelli" noodles (recipe coming soon) since I've been craving for stir fry noodles for God knows how long. It turned out TERRIFIC and the entire bowl was almost gone by the end.
I had at least 2-3 bowls of this 😀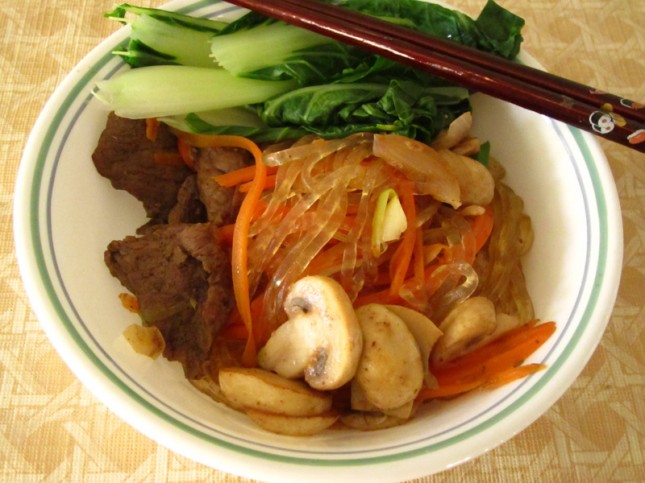 And what would be better than having a nice Greek yogurt with some fruits as a dessert?

The only verdict? I wish it was a full fat yogurt vs non fat one. Seriously, I won't ever buy any non fat Greek yogurt. They just taste so bland and chalky!