As promised, here's my spicy "sausage" seasoning mix that I used to marinate the top sirloin beef steaks I made yesterday.
Spicy "Sausage" Seasoning Mix
1-2 tsp chipotle pepper powder (reduce if you want it to be less spicy)
1 tsp garlic powder
1 tsp onion powder
1-2 tsp tarragon
1 tsp cumin powder
1 tsp fennel powder
1 tsp ground mixed peppercorn
1 tsp salt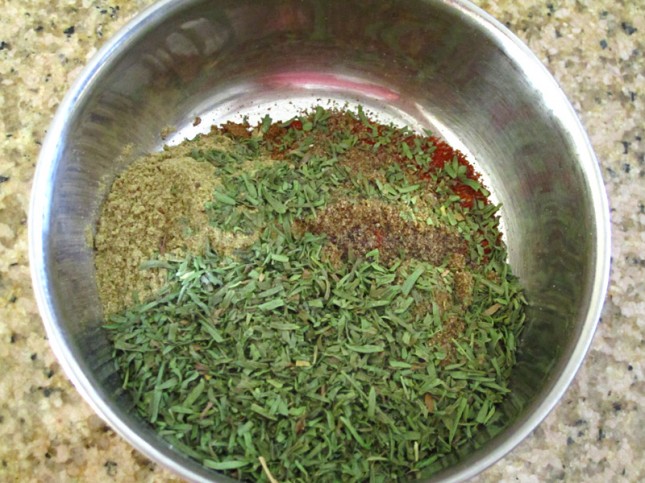 Mix all ingredients together, rub it on your favorite steaks for about 1 hour or more for more flavor. Grill, bake, pan fry grill, or your favorite way to cook your steak and enjoy!