Happy Monday, everyone! I apologize for the lack of updates lately here but rest assured I'm almost done with my LOST marathon. It's interesting to re-watch this show as a whole at once so I actually started to notice little details and hints the writers been throwing at us this whole time. But there are some little details that look a bit off to me. Anyway, who cares, I love this show and still think they did a wonderful job.
Btw anyone watched the Academy Awards last night? I for one am not a big fan of watching those. I rather catch my sleep early 🙂 Yeah I know I'm lame.
Ok enough with mumbo jumbo, lets get into the usual…
I'm happy to say I've been enjoying my food lately.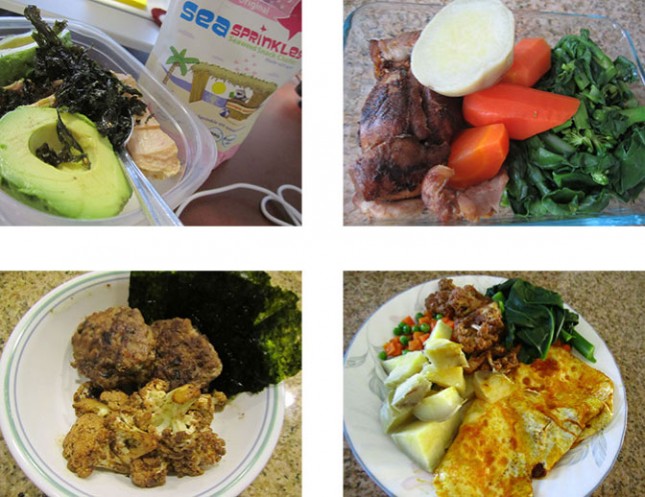 As you can tell, I've been enjoying my LOST marathon for the past 2 weekends.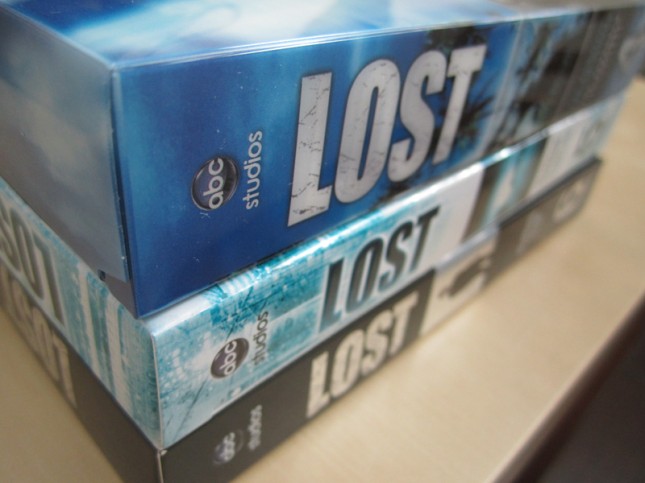 It was nice to have a clear and sunny weather after a day of rain and gloomy day. I took this picture sometime last week when I first got into the office. SoCal weather has been pretty whacky lately. One day could feel like spring is here and the next day winter returns. The temperature difference was pretty drastic between day and night (like 30 degrees difference)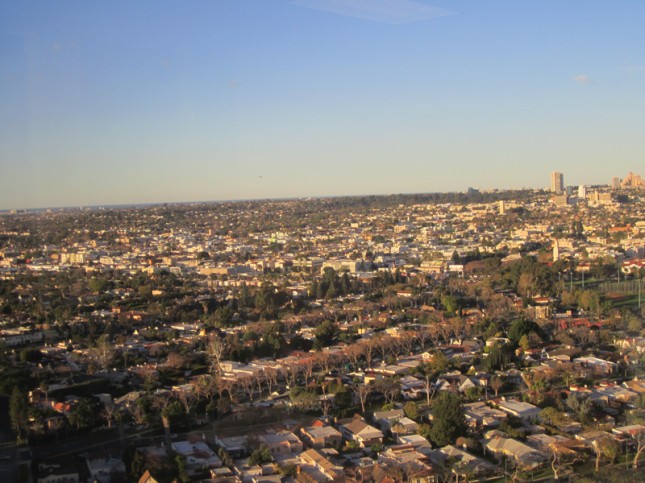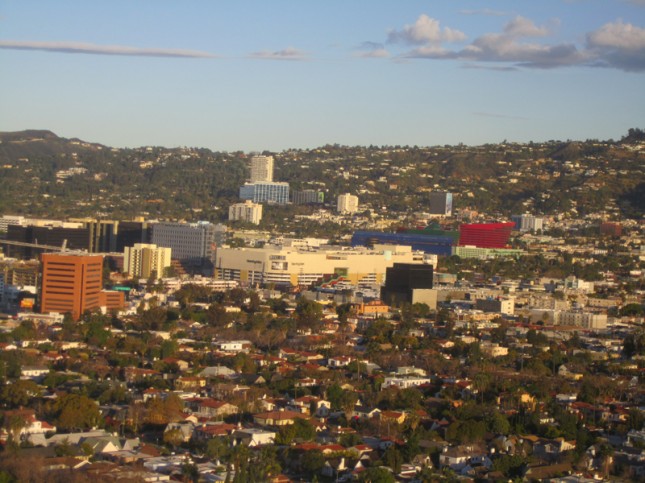 I got my grass-fed beef stash from Open Space Meats and my most favorite primal jerky stash from Primal Pacs.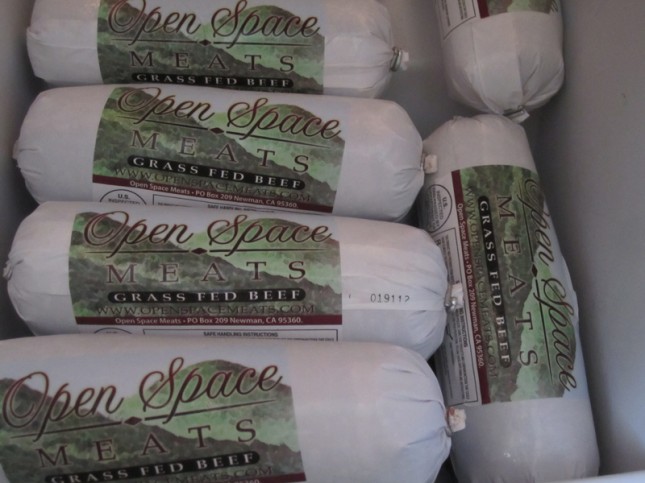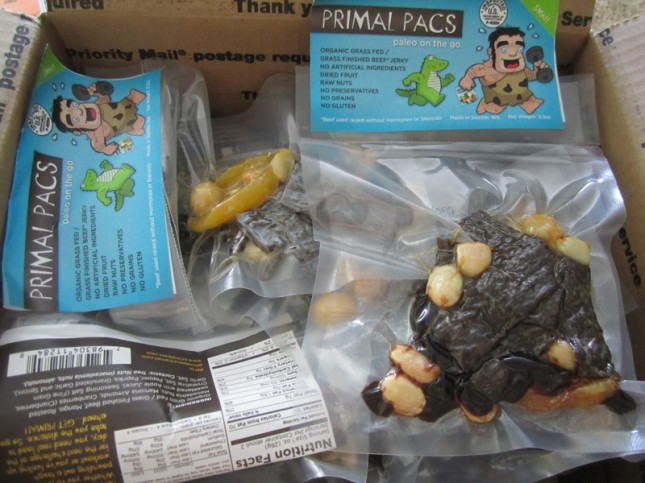 On Saturday, I made Grainless Crunchy Granola Cereal which turned out to be a big mistake since I actually ate them straight from the container and by yesterday, it was gone. Well to be a little fair, I shared them with Hubby K, whom also got super addicted to them.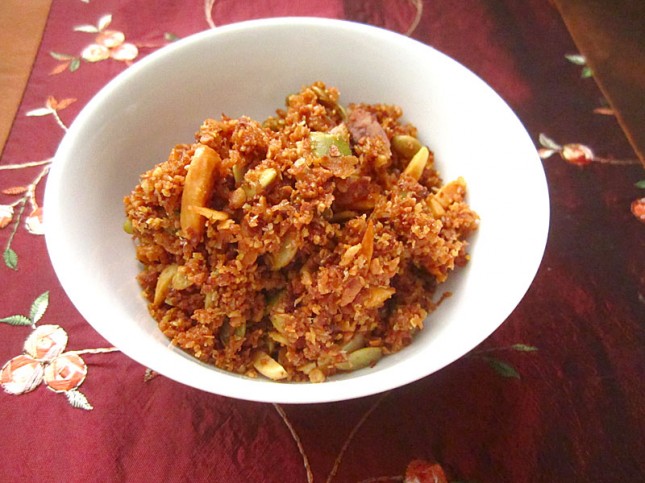 Lesson learned: I'm not going to make this often. It turned out this has become my food trigger.
I also slowly incorporated my workout routine back. It felt so good to workout first thing in the morning again as I got that energy boost to jump start my day. Friday was the biggest highlight. Yesterday was a complete rest day (not even 50 burpees) but then I'll resume my 50 burpees per day for 50 Day challenge later today.
Lastly, I finally got a time to do this post while riding the train to work. Today is a holiday (US President's Day) so there were plenty of empty seats and I didn't have to rush to catch the next subway and bus since they'll be empty anyway.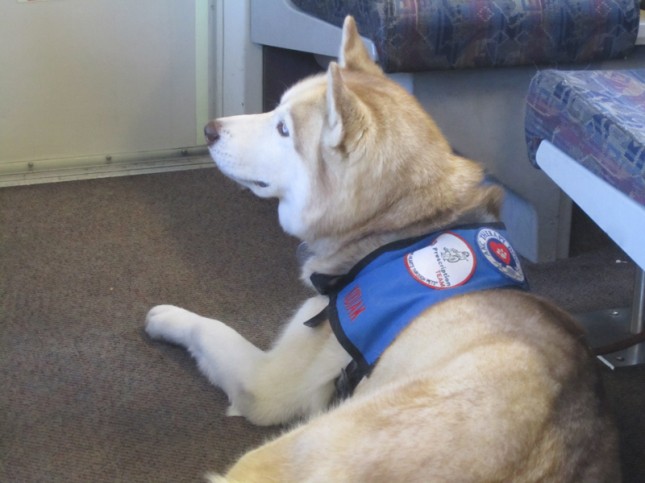 For those in the US, do you envy the ones who got a day off today? Since I'm thinking the glass is half full, I don't envy them. Instead I'm enjoying my less busy commute to work.
Have a great Monday, everyone!