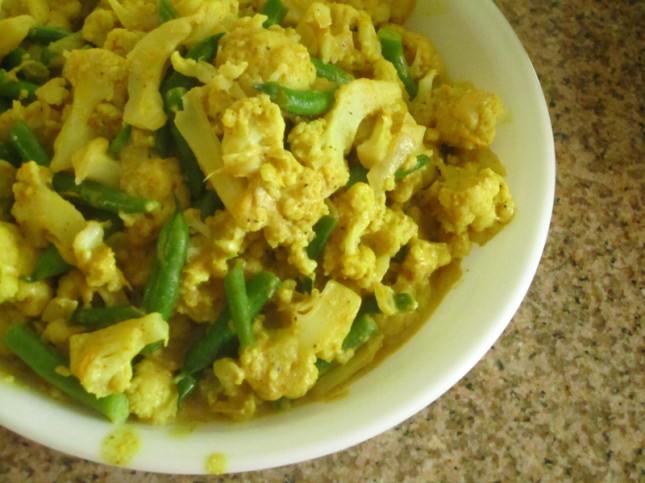 I don't usually read any magazine let alone looking at recipes, but this time when I spotted Good Housekeeping magazine at my in-laws' place I found myself flipping thru it and landed on this recipe.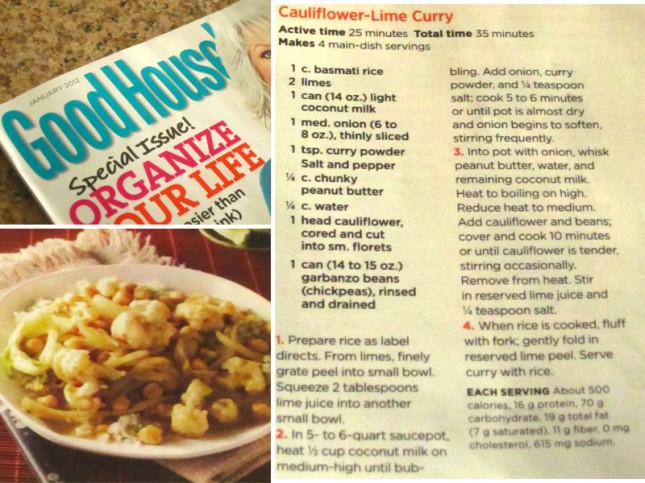 Granted not all the ingredients are Paleo friendly but it's really not that difficult to modify though. Besides it turned out super yummy and hearty veggie dish.
Cauliflower-Lemon Curry Stew (adapted from Good Housekeeping Cauliflower-Lime Curry)
2 small cauliflower head -cut into florets
1 lb string beans – remove ends
1-2 Tbsp coconut oil
1/2 white onion-chopped
2 small organic lemons
2-3 tsp curry powder
1/2 can coconut milk (full fat!)
1 tsp cumin powder
1-2 Tbsp sunflower seed butter or other nut butter (except peanut butter cuz it's legume)
1 tsp chipotle chili powder (or more if you like it spicy)
1-2 tsp salt (or to taste)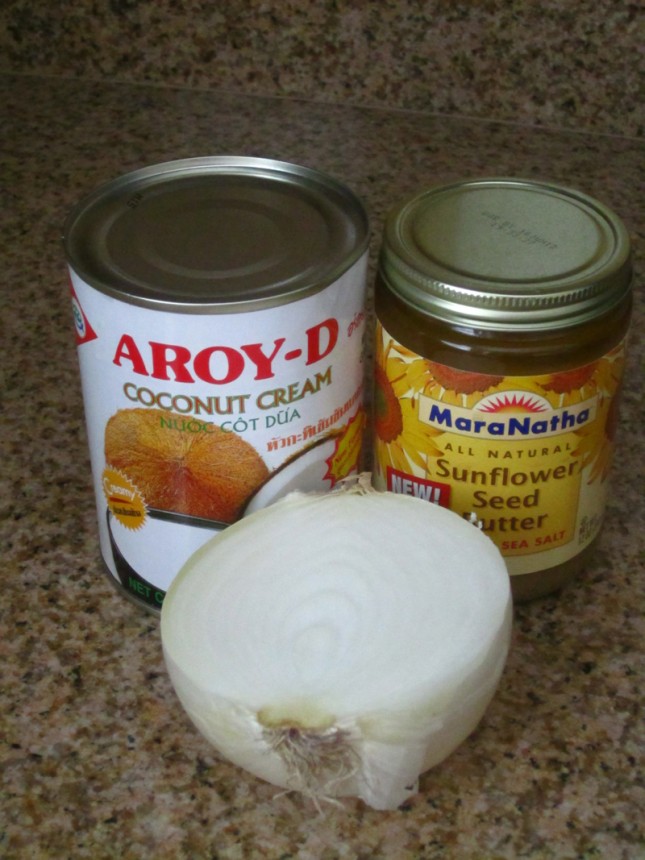 Directions:
1. Grate the lemon to get the lemon zest. Do this before squeezing out all the juices.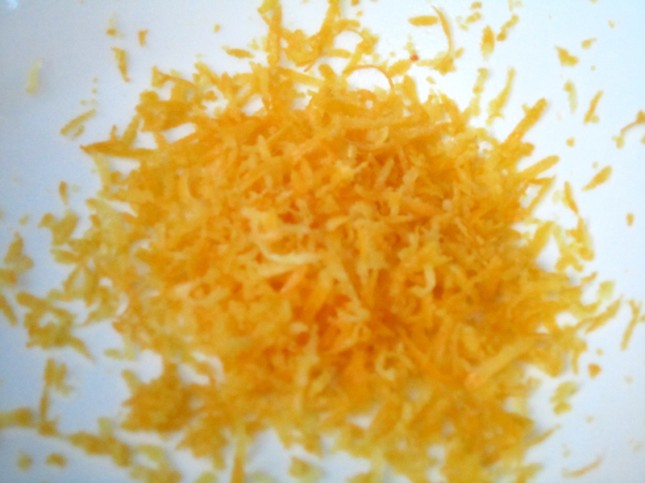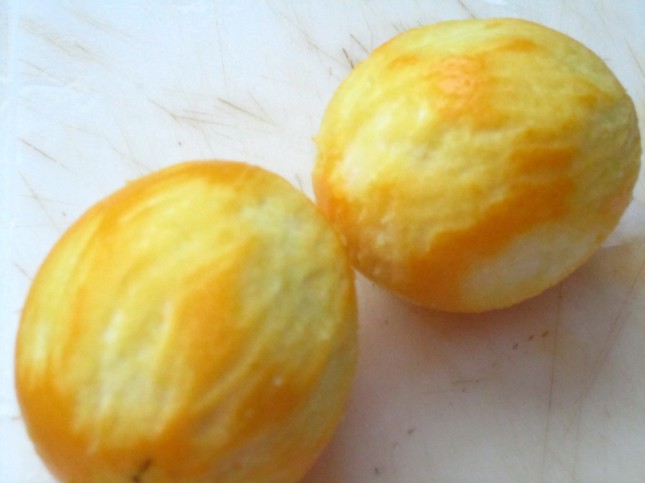 2. Heat the pan with 1-2 Tbsp coconut oil in medium high heat. Saute the chopped onions until translucent. Pour 1/2 can coconut milk (I used Arroy-D coconut cream because it's much creamier than the watered down coconut milk. Beside this brand coconut cream is free of any additives such as guar-gum or xantham gum). Let it simmer a bit.
3. Mix in the cauliflower florets, curry powder, cumin, salt, black pepper and chipotle chili powder. Cover and cook in medium heat for about 5 minutes.
4. Meanwhile cut your green bean strings into matchstick shapes. For easy way, use kitchen scissors to do the task!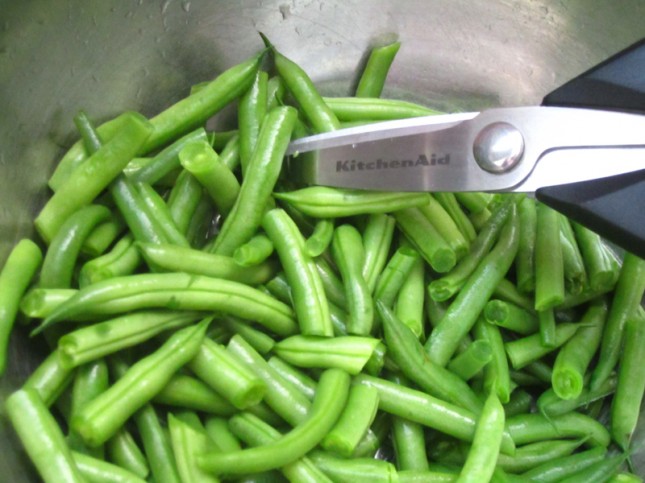 5. Mix the lemon juice with 1-2 Tbsp nut butter of your choice (I used sunflower seed butter) until everything combined.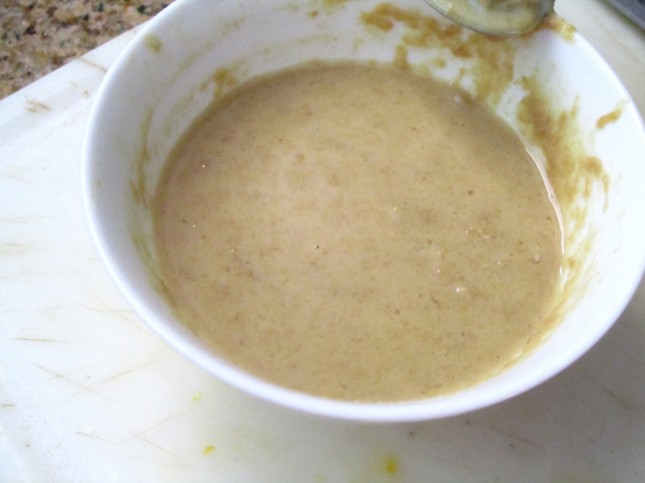 6. Uncover the pan then dump the cut up string beans and nut butter-lemon mixture. Stir until everything combines. Keep in mind to cook in medium heat because once you add the nut butter in, it could dry out really quickly and you could end up with an extremely burnt sauce! Cover the pan for another minute to cook the green beans until tender.
7. Lastly, pour in the lemon zest. Adjust the taste accordingly. After everything set, turn up the heat to medium high to thicken the sauce a bit. Turn off the heat until it reaches to your desired consistency. I like mine to be thick and creamy.
Enjoy it with Roasted Lamb Leg!