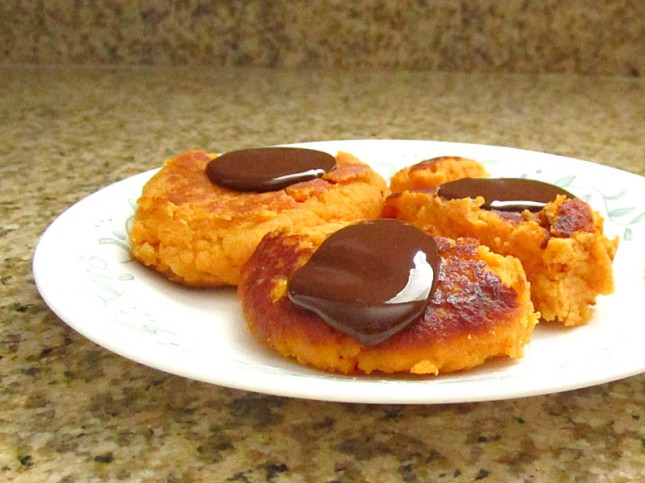 I made these Paleo sweet treats for today's breakfast and they were SO YUMMY so I finished the last batch as my afternoon snacks. No sugar added, all Paleo approved ingredients, satisfied your sweet tooth. HOWEVER, as usual, all Paleo treats shouldn't be the majority of your food intake.
Ingredients:
2 cooked sweet potatoes – peeled and mashed
2 beaten eggs
4-5 tsp coconut flour – adjust accordingly
1/2 unsweetened baking chocolate square
1 Tbsp Coconut Cream Concentrate or Coconut Butter
1-2 Tbsp coconut oil
Directions:
1. Mix mashed sweet potatoes with 2 beaten eggs and coconut flour. Adjust the coconut flour amount accordingly. If the mixture still feels a bit too wet, add another 1 tsp. Do not add too much coconut flour or it'll be super dry.
2. Heat the skillet in medium low heat with 2 Tbsp coconut oil. Shape the mixture into small patties with your hands and pan fry the patties until browned (about 3 minutes on each side). Resist the temptation to increase the heat to speed up the cooking process or you'll end up with burned patties. Set aside.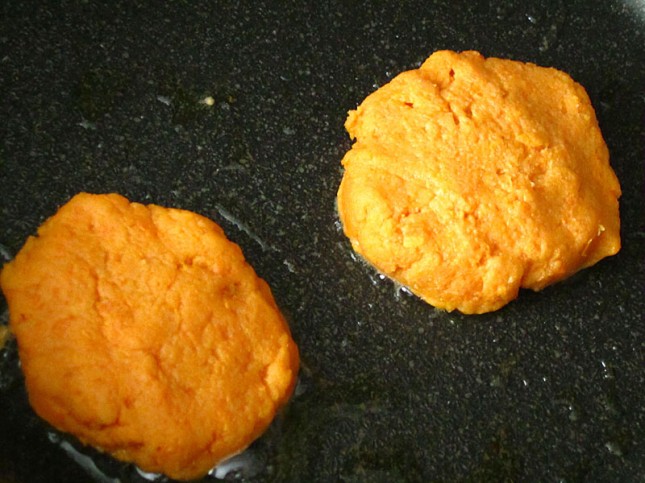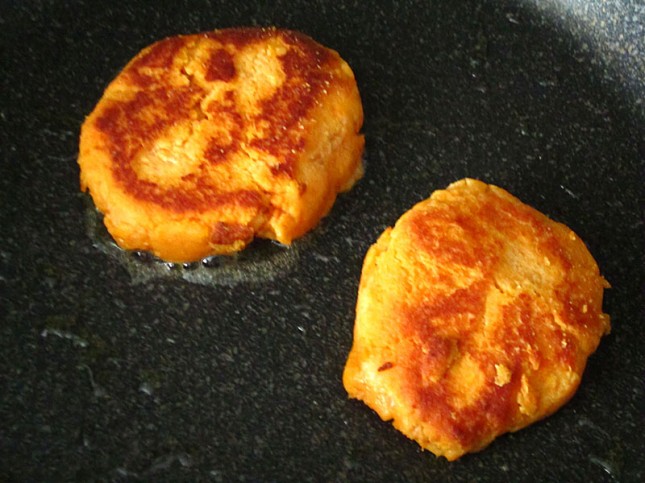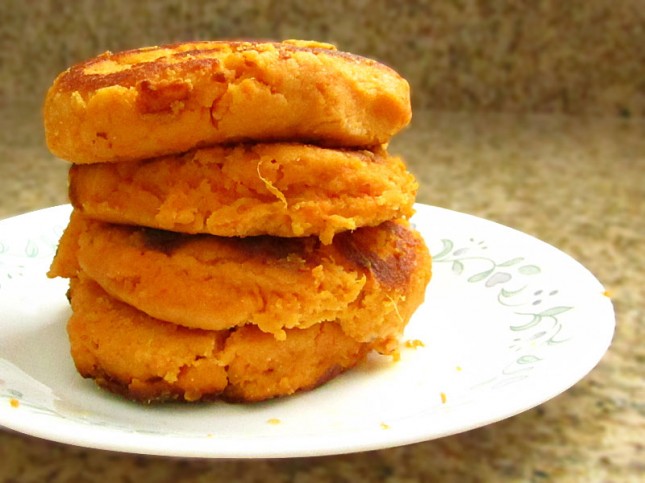 3. Melt 1/2 unsweetened baking chocolate square with 1 Tbsp coconut cream concentrate/coconut butter in a microwave (I steamed mine). Stir until they mixed evenly. If the mixture still feels too thick, add about 1-2 tsp melted coconut oil.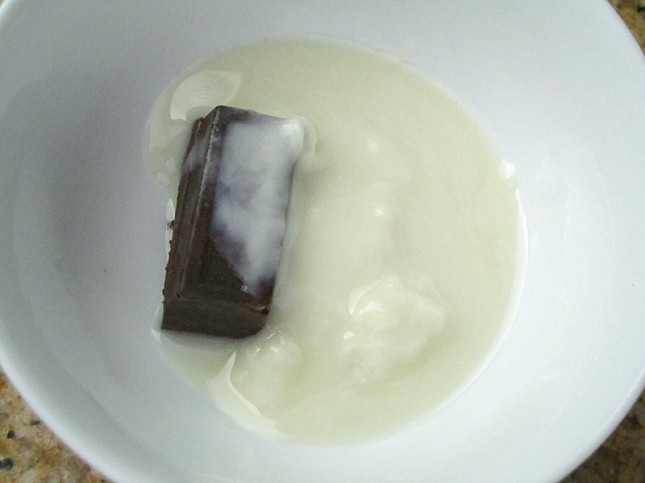 4. You've made your ChoCoco (Chocolate Coconut) Butter Cream! 😀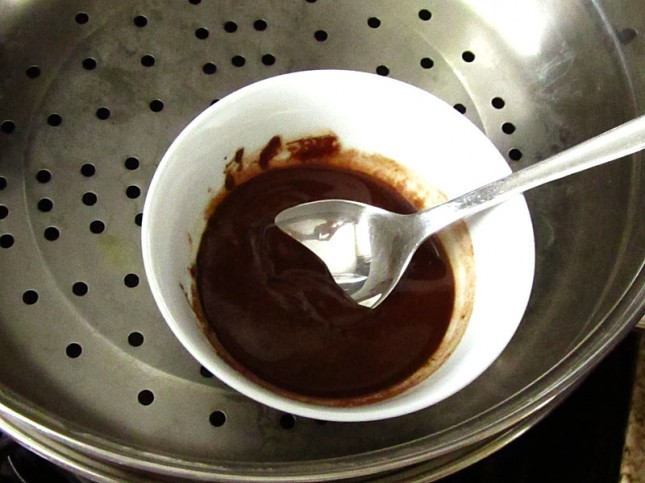 5. Spoon some ChoCoco Butter Cream and topped the sweet potato pancakes as desired. The bitterness of the ChoCoco Butter Cream balanced well with the sweetness from the sweet potatoes. Definitely a keeper! 😀 As usual, enjoy!