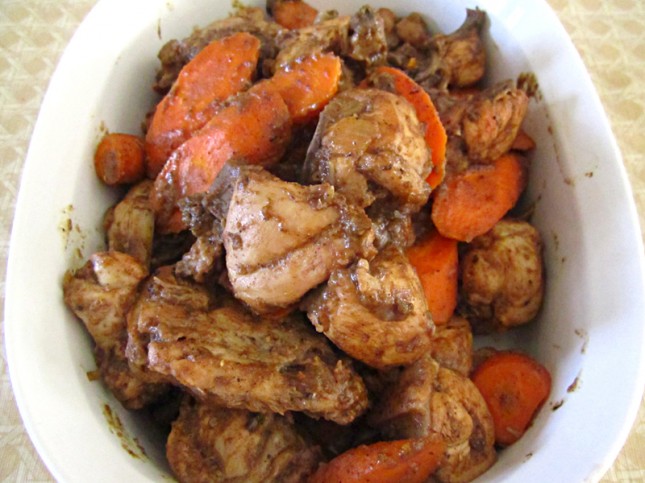 I was inspired to make this dish after I saw Melissa @ The Clothes Make the Girl Stovetop Pork Carnitas recipe since I have so many limes and lemons lying around and I had to make a quick protein dish for today's lunch. I was short in time soI didn't cook it as long as she did, and also because I used bone-in whole cut up chicken instead of big chunks of pork meat.
Ingredients:
1 whole chicken- skinned and cut into small pieces (or you can use boneless chicken meat)
1/2 cup lime juice (I used 2 small limes)
1/2 cup lemon juice (I used 1 huge lemon)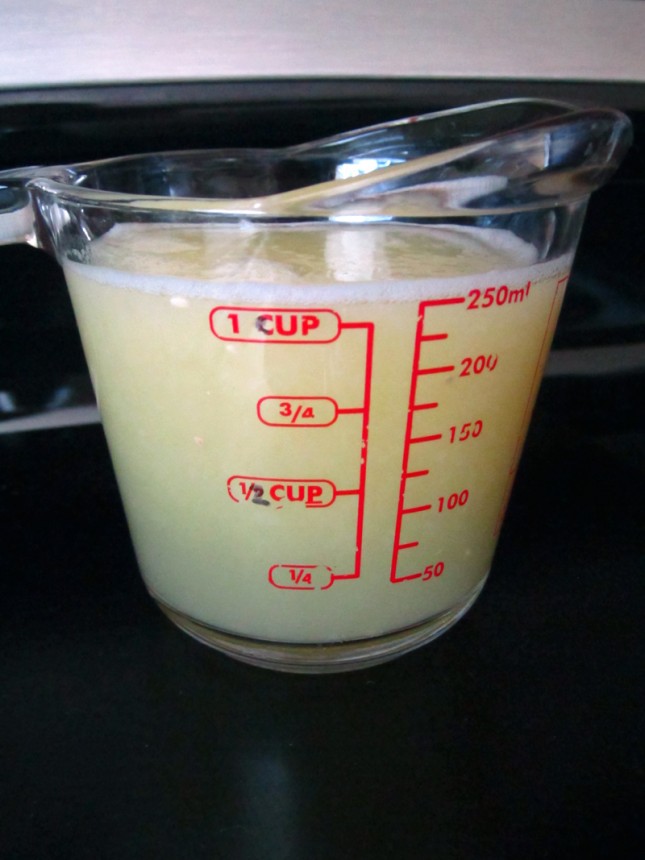 Dash of Red Boat Fish Sauce
1 Tbsp cumin powder
1 tsp coriander powder
2 tsp black pepper powder
1/2 tsp chili powder
2 tsp salt
1/2 cup chopped onions
3 big carrots – sliced diagonally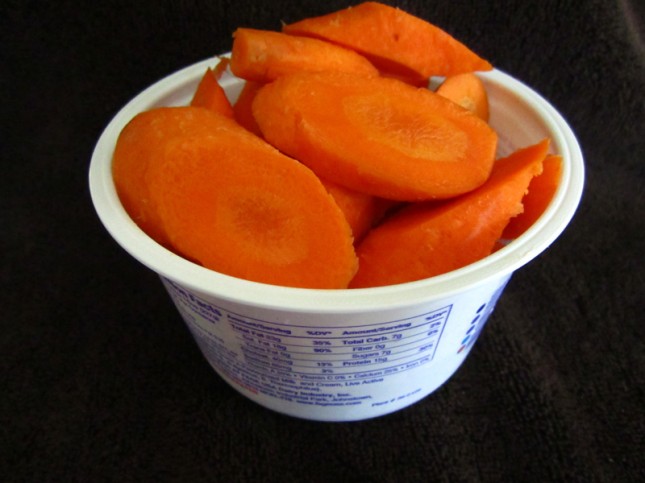 Directions:
1. Mix 2 tsp salt and 1 tsp black pepper powder in a small container. Sprinkle the mixture on the chicken meat and let it marinate for about 1-2 hours.
2. Heat the skillet with 1 Tbsp avocado oil on medium high heat – saute the chopped onions until translucent
3. Mix in the cut up chicken meat- add in the rest of the seasonings and carrots – stir until everything combines
4. Pour in the lime-lemon juice mixture then cover the pan. When the liquid starts to boil-reduce the heat to medium. Keep it covered for about 10-15 minutes.
5. By this time, the chicken should be all cooked so remove the cover, increase the heat back to medium high and cook until the liquid is caramelized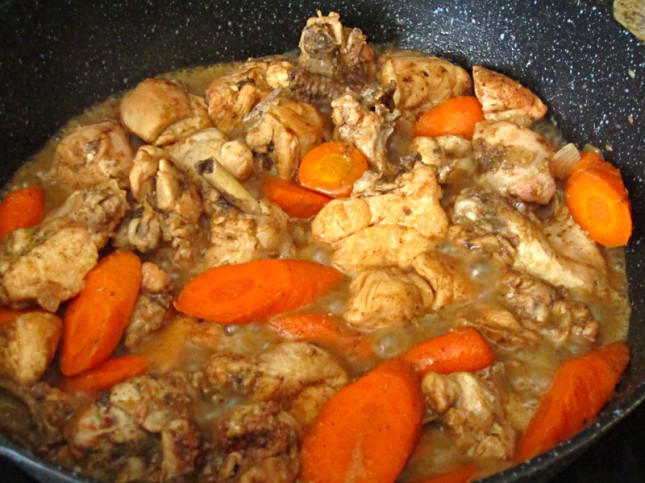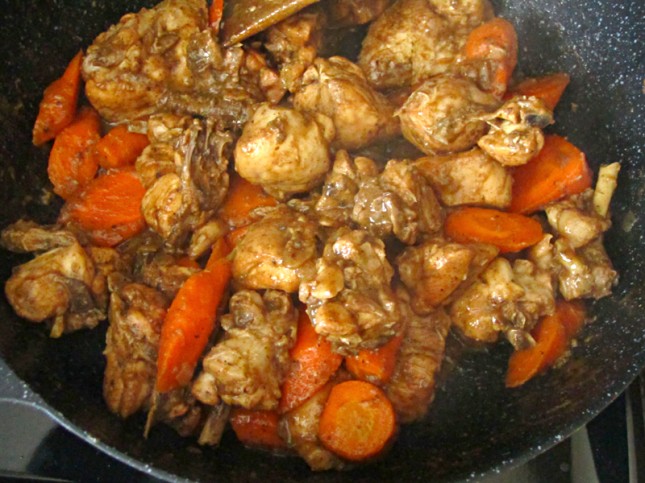 6. Remove from the pan and let it sit a bit before digging in!
The addition of carrots balanced out the tangy taste of the lime and lemon juice thus creating this Sweet and Sour taste. Enjoy!