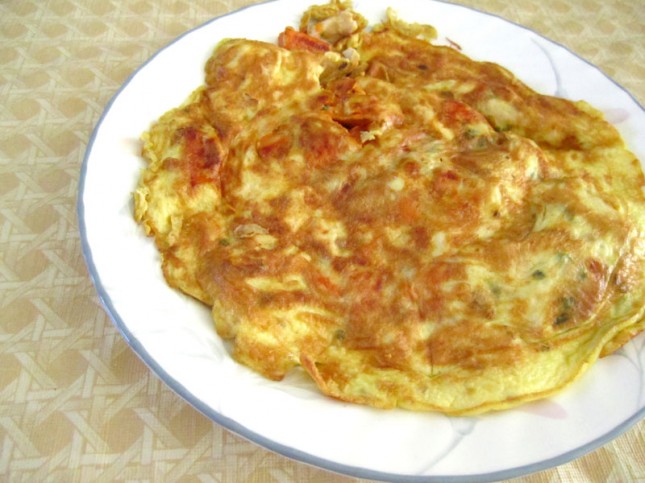 I love fried eggs and I don't mind just having plain fried eggs for breakfast from time to time. But this morning I was craving for an omelet to fuel up after my morning workout. As usual after a workout, I'd prefer to have some protein and safe starch (sweet potatoes) as my post workout meal.
Easy Protein & Sweet Potato Omelet
Ingredients:
3 eggs
Shredded baked chicken marinated with Chipotle "Curry" Chives Seasoning
3-4 pieces of mashed sweet potato
1 tsp Red Boat Fish Sauce
A pinch of dried chives
Directions:
1. Beat 3 eggs and mix all the ingredients in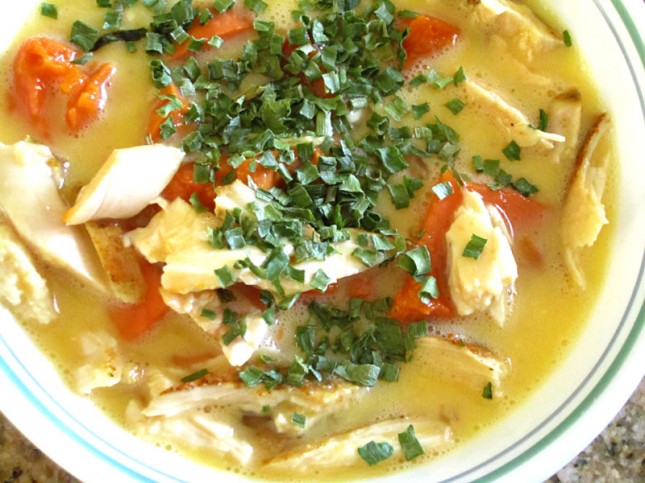 2. Heat the skillet with some oil in medium heat. Cook the omelet, reduce the heat to medium low to prevent it getting burn too quickly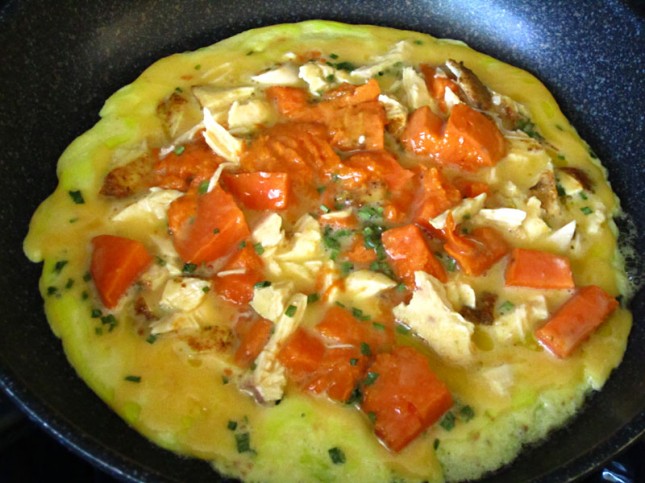 3. When it's ready, flip over and cook the other side.
I didn't flip mine perfectly, but at least in the end, it still looks presentable enough? Btw, when you're hungry, anything will taste good regardless how it looks, right? 😉