Last Saturday, the BriDay (Bridal Shower/Birthday) party for my bride-to-be friend, J (let's call her Bride J) was a success!
Since she asked me to be her maid-of-honor (fun fact: Bride J was my maid of honor for my wedding), I thought it was sort of my duty to throw her a Bridal Shower. And since her birthday was so close to the date, I doubled the celebration.
I didn't work on this alone though. My friend, M was the one who came up with this brilliant idea of having a belly dance lesson as part of the surprise for her. Bride J older sister, Sister J was a huge help taking care most of the burden: THE FOOD!
She definitely did a good job. We didn't lack any food here. In fact we had TOO MUCH food..haha!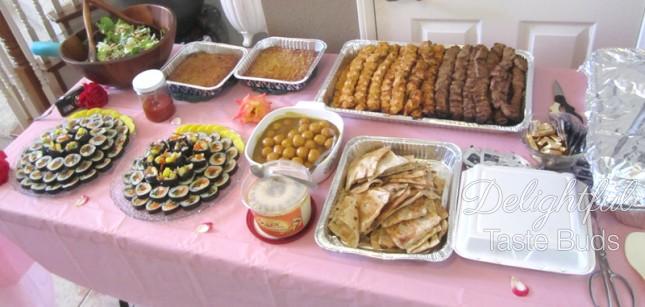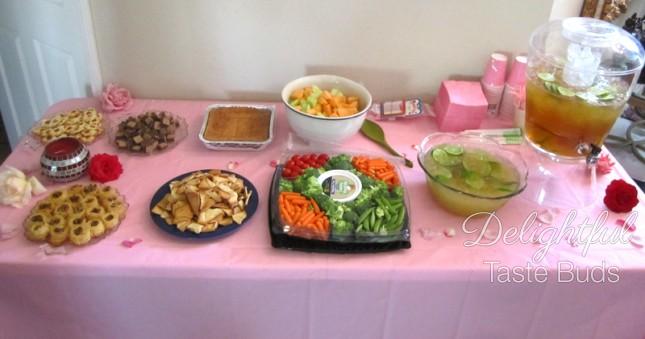 My contribution were this Meal Loaf (recipe similar to this but with bigger scale – actual recipe coming soon)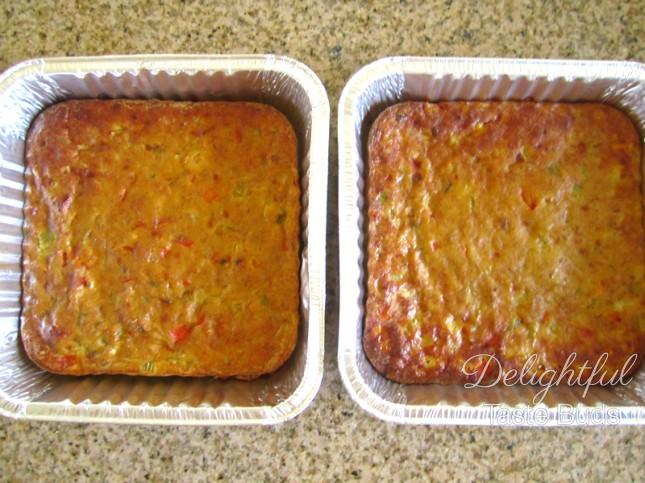 and DebbyK's Low Carb Melt in Your Mouth Lemon 'Chiffon' Poppy Seed Cake (I forgot to take the photo and I doubled up the recipe and baked in the same square aluminum pan).
In lieu with our Belly Dance theme, we gave out a pair of bracelet cuffs with coins to each of the guest as part of the party favor and a bindhi (a little ornament that we stick on our forehead)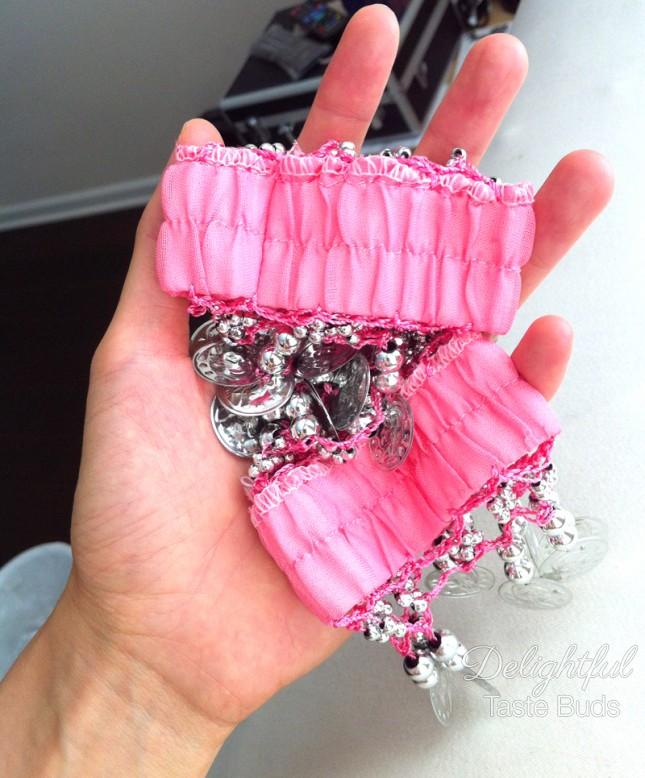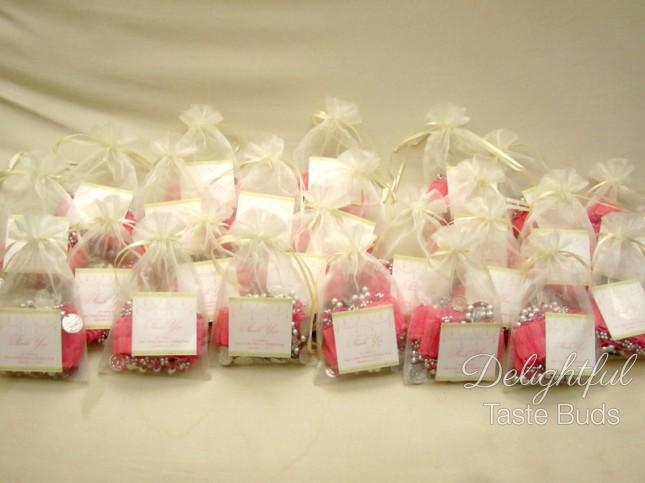 M ordered an actual belly dance outfit for Bride J. She wasn't expected of any of this surprise so she got a bit emotional. She's so adorable.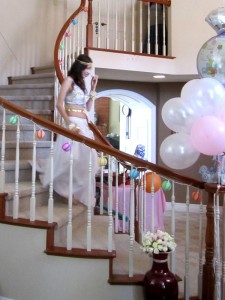 Then we had our 1 hour belly dance session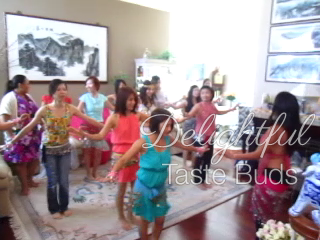 After ward it was the cake time and gift opening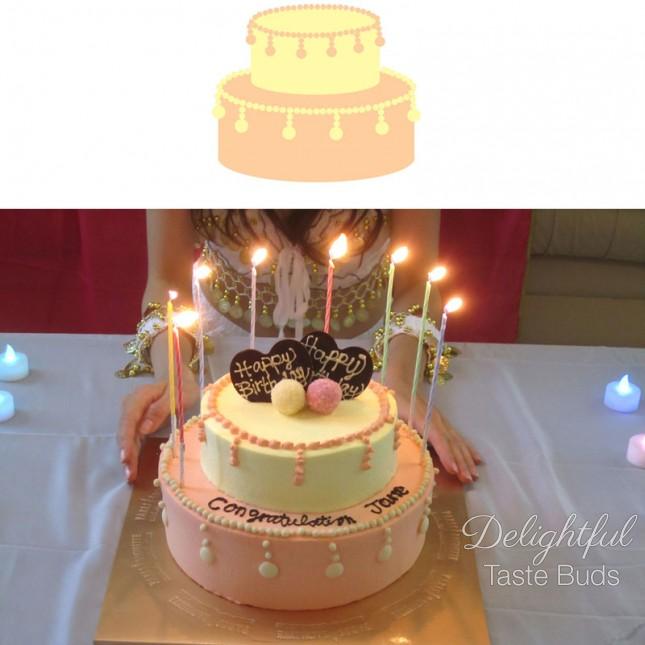 Overall it was a fun Saturday BriDay Celebration.
Congratulations again Bride J! Now onto the wedding in October 🙂