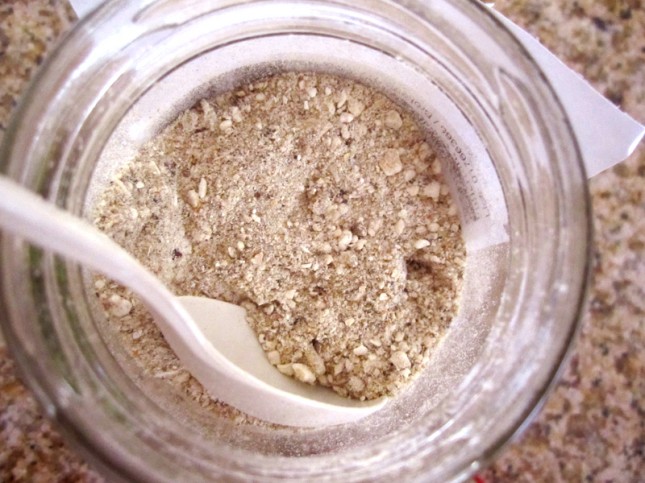 Ever since Nom Nom Paleo raving her famous Magic Mushroom Powder (available only in her iPad app) But don't get me wrong, I didn't repost her original recipe nor I know what spice mixes she used in her top secret Magic Mushroom Powder. But either way, I'm quite pleased with my own Mushroom seasonings 🙂
Keep in mind I made a big batch for this seasonings so feel free to adjust accordingly.
Mushroom Memory Dust
Ingredients:
10-15 dried shiitake mushrooms
5 Tbsp celery salt
2 Tbsp black pepper powder
1/2 Tbsp white pepper powder
Directions:
1. Blend the dried mushrooms in your food processor until they are finely ground (a word of advice: use sliced dried mushrooms instead of whole. I had quite a hard time to make them into finely ground).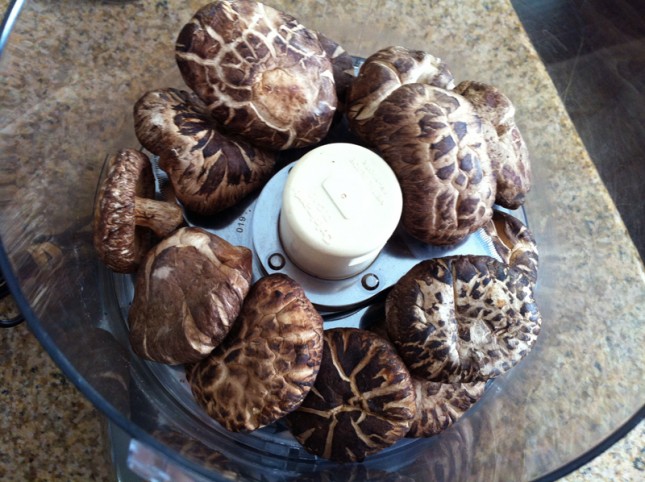 2. Mix the ground mushrooms with the rest of the ingredients.
3. Use them to season ground meat, omelette, or stir-fry.