Who doesn't love bacon? I know I do! But when you're doing Whole30®, bacon is off limit because they always contain sugar in the ingredients and we, as Whole30® veterans know that sugar in any kind of forms (even from its natural state like honey or stevia) is totally a NO NO.
Well you could rejoice now because folks at US Wellness Meats have been working hard to please people who still want to enjoy bacon during their Whole30 by creating these yummy sugar-free Whole30 bacon!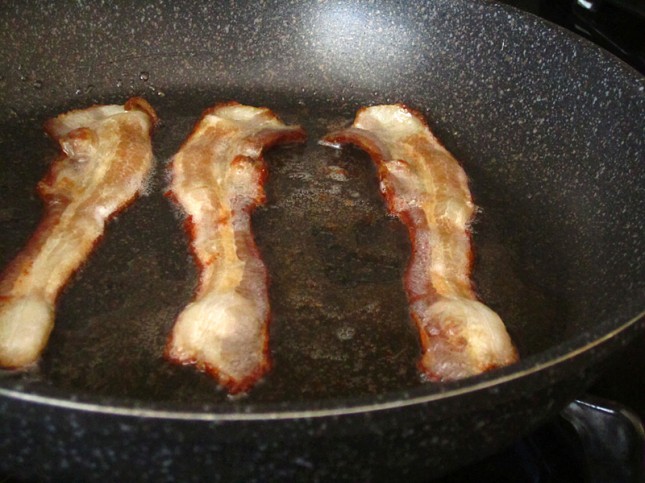 You can read all the good review by Whole9 crew here.
Even though I am not doing Whole30, I still want my bacon ingredients to be as clean as possible. This sugar-free bacon is surely hard to find at regular market, even in fancy market such as Whole Paycheck. After I ponder for a couple months, I finally decided to give US Wellness Meats Whole30 bacon a try. Believe me, they ALWAYS SOLD OUT pretty quick so when you see them in stock, get them quick! It took me a couple months to finally put my order in.
Prior tasting it, I thought this bacon would be quite salty as there was no sugar and the only ingredients are pork and sea salt.
Hmm..wrong.
In fact, this bacon has a milder taste than the usual bacon that I tried (even the nitrite/nitrate free ones). It's not overly salty and I could even enjoy it eating it on its own. Usually I would have to bite into a piece of cooked bacon with some other food to dilute the saltiness. But not this one. SCORE!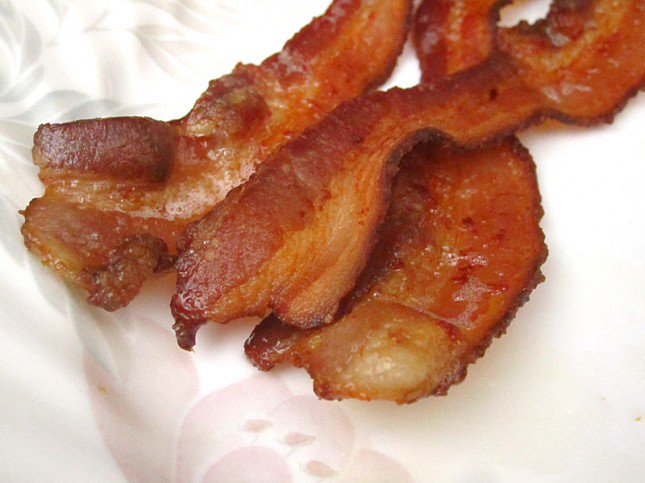 The package said that there's no preservatives in this product so better keep it frozen. So the way I do is to take some pieces out over the weekend to defrost and put the rest of the package back into the freezer. I usually will try to eat the defrosted ones within 2-3 days.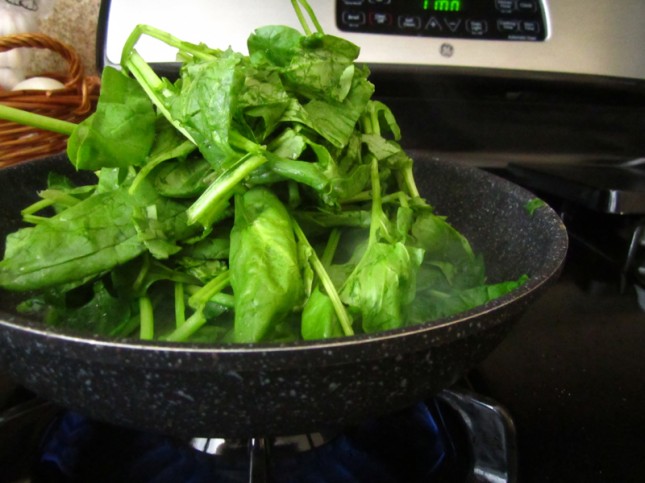 As this morning, I cooked 3 slices of bacon, which yielded nice grease which I used to fry 3 pastured-raised eggs and stir-fry a bunch of spinach sprinkled with Mushroom Memory Dust.
Nothing gets better than having a breakfast like this, don't you think? In case you wonder, those red looking cabbage are kimchi, Korean fermented cabbage- good source of probiotic.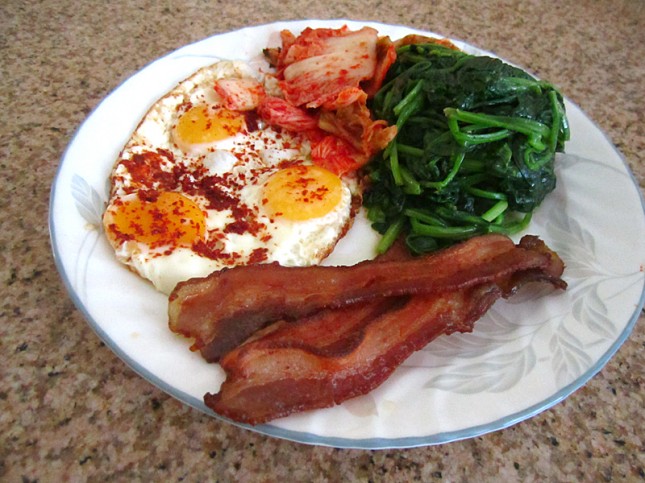 Overall, I love this product. The only drawback? Hmm it's quite pricey, to be honest. $16.00 for 1.5 lbs package plus $7.50 handling fee and a minimum of $75 order with 7lbs weight is not something that I could do in monthly basis budget wise.