Hellooo world! I'm here and still kicking and ALIVE! The past 2 weeks I've been a bit busy and didn't get a chance to update this blog although I was still diligently updating my workout routine. Btw in case you wonder, I've completed 50 burpees for 50 Days Challenge (Yay!) and also 6 Week 6 Packs Abs Summer Challenge(Woot!) and I treated myself with 7 consecutive rest days (GLORIOUS!)!
However, just because I wasn't working out I didn't just sit on my butt all day long. I still have my daily commute so it's good to still be able to climb some stairs and run a little bit.
My food intake however still strictly 95% paleo compliant and I'd even say it's pretty close to Whole30 compliant as well. Call me a nerd but eating fairly squeaky clean has slowly become my second nature. The only exception probably when I'm close to the time of the month, which I might indulge a bit on some sweets like fruits and dark chocolate – or some dry baked fish chips!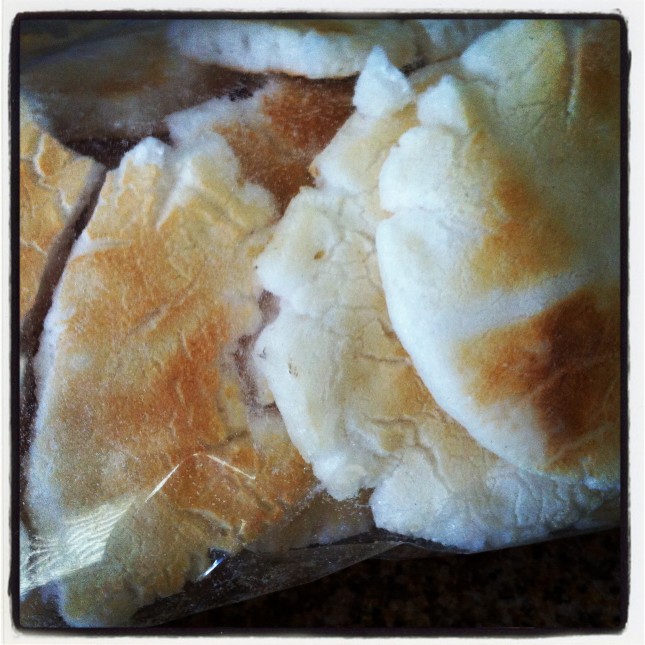 Speaking of Whole9, I've been enjoying reading their new book, It Starts With Food and I just finished it recently. I will post my review when I finished typing the post.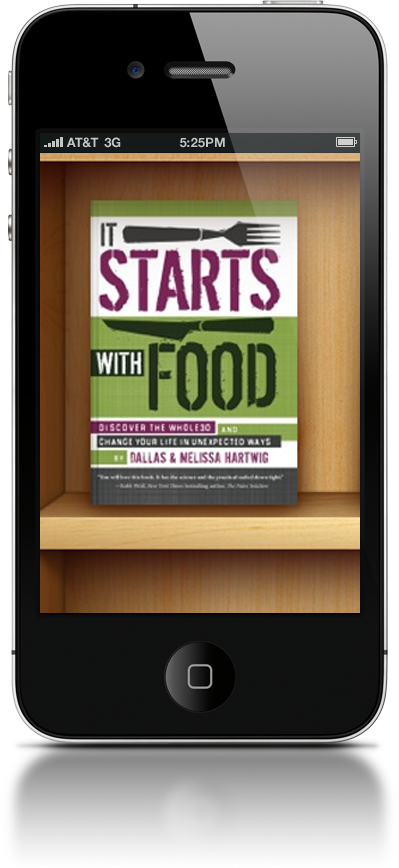 I made Stuffed Bitter Melon after I saw Fit Daffy posted her recipe couple days ago. I love bitter melon and just like she said it's an acquired taste and I remember when I was little, my parents had to force me eating those as they're good for us. The only modifications I did was using ground beef instead of pork and macadamia nut oil instead of sesame oil.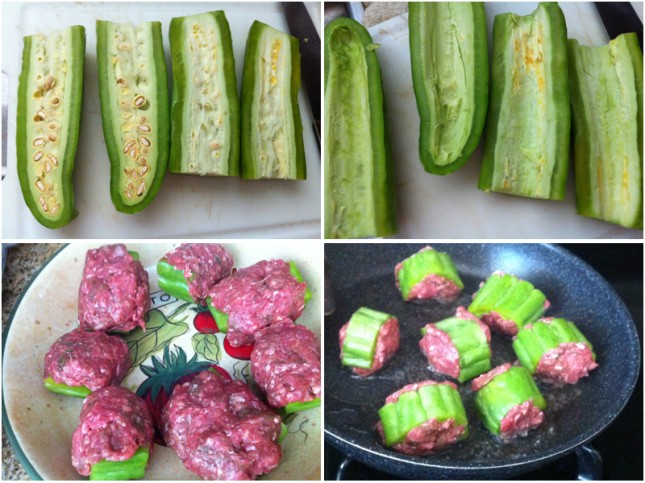 Uuuh…they were a bit burned but still edible! In fact they're ALL GONE NOW! 😀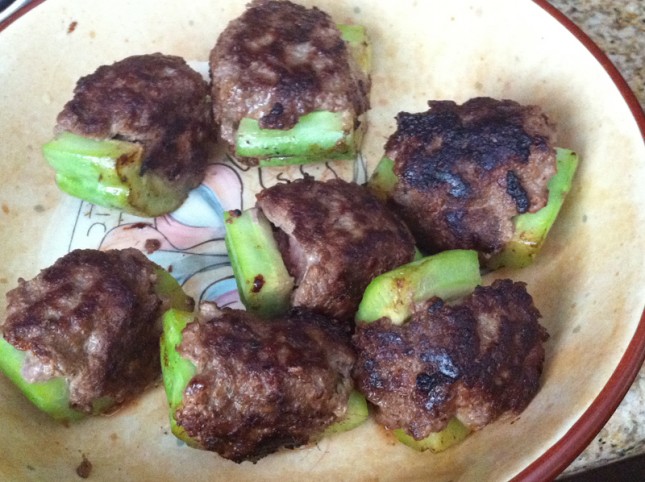 Even Hubby K who wasn't keen on bitter melon loves it! He said might be because he already cut down sugar (not just sweetener but also all grains) from his diet, his taste buds starts to appreciate more tastes found in real foods! Yay!
I enjoyed my lunch plate today. So colorful!
A bowl of Oxtail Soup, sautee summer squashes, cherry tomatoes, stuffed bitter melon and stone fruits (plum and yellow nectarine).

I haven't made mayo for a while so I cracked 4 pastured raised eggs I got from Farmer's Market yesterday and whipped up a nice batch of mayo. I put some in a small container and sprinkle it with aleppo pepper powder so I could assemble some salmon salad for tomorrow morning breakfast. It will be a nice change from the usual hardboiled eggs.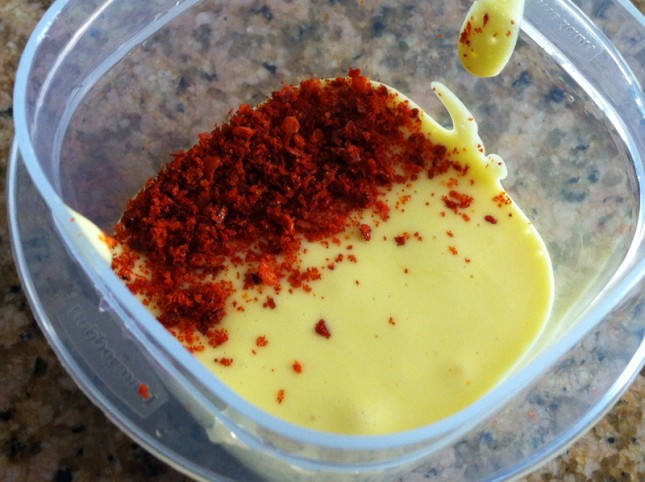 Dinner was super simple and small because I didn't want to eat too much as I need to go to bed quite early (around 8:30pm)
Braised Beef Tendon & Brisket on top of steamed veggies and cherry tomatoes.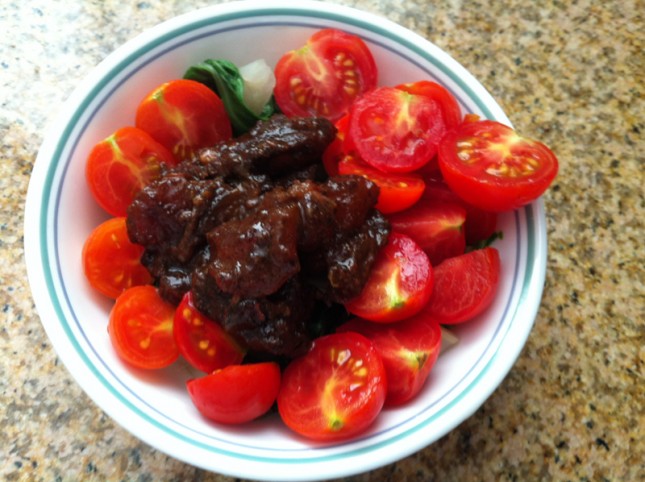 Now I'm off to get ready to bed so I could start my workout tomorrow at 4 am! 😀
Have you had any beef tendons or bitter melon? Do you like them?