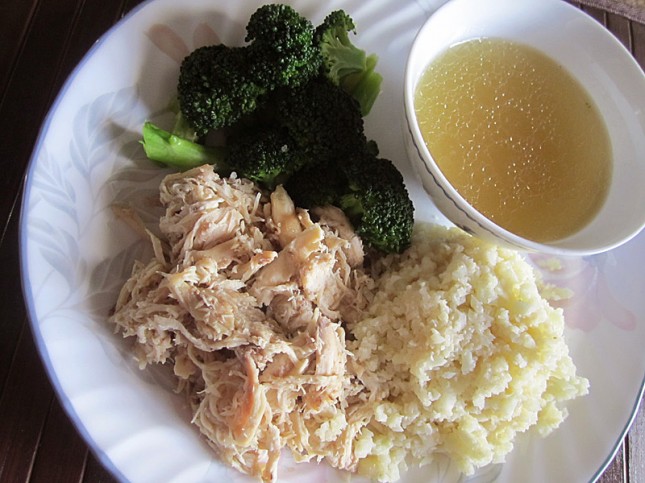 I love Hainanese Chicken Rice while growing up back in Southeast Asia and would always love to recreate this dish. It does take a lot of time and work to prepare so no wonder restaurants charge a lot for such a small portion. And even though technically white rice is considered to be "safe starch" to some Paleo peeps, I'm interested to find out what if I use cauliflower "rice instead. Just you know, I do like challenges…sometimes. And to save myself sometime, I used my pressure cooker to prepare this dish. You can also use slow cooker to do this as well.
Please don't get discourage by the long steps. The entire thing is actually really simple and doesn't require complicated ingredients.
Ingredients:
For the chicken:
1 whole chicken – skins removed (No need if using pastured raised free range chicken, mine wasn't)
5 dried Chinese dates
1/2 garlic bulb – peeled and crushed
1″ ginger knob – peeled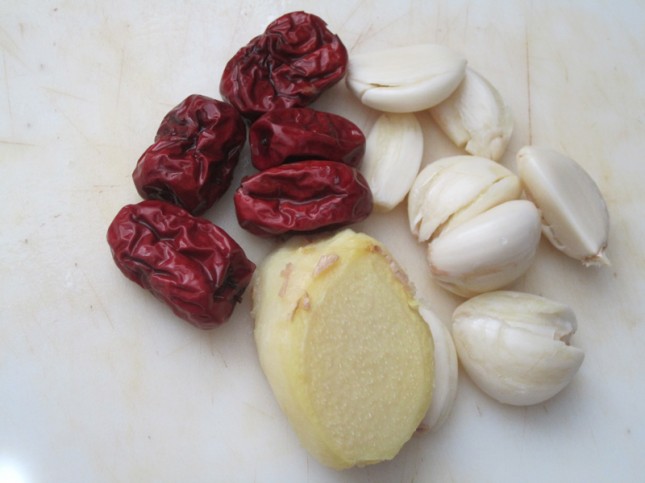 1/2 Tbsp Red Boat Fish Sauce
1/2 tsp white pepper powder
1/2 tsp salt
1 quart (32 fl.oz) water
1 Tbsp sesame oil
3 stalks green onions -minced (optional)
Directions:
1. Removed the skin and giblets from the chicken. Trim off as much fat as possible
2. Place the chicken, garlic, ginger and the dried Chinese dates in a pressure cooker. Pour in water, fish sauce, salt and white pepper powder.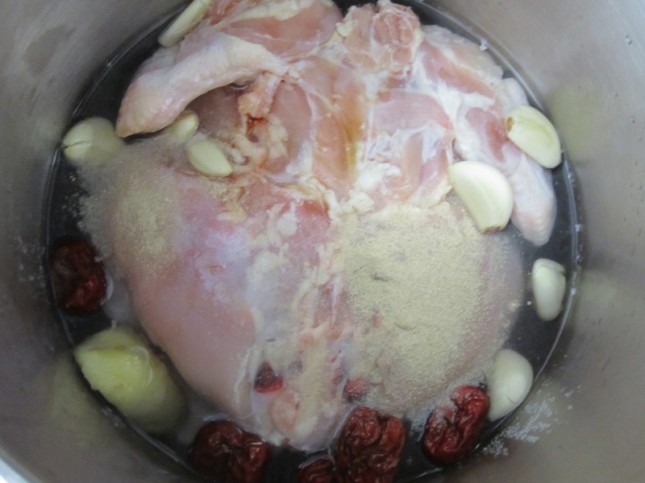 3. Lightly cover the pressure cooker and bring the water to boil. When the water is boiling, lock the lid and cook on high heat until it starts reaches its maximum pressure. Lower the heat to medium without bringing down the pressure, and cook for about 30 minutes.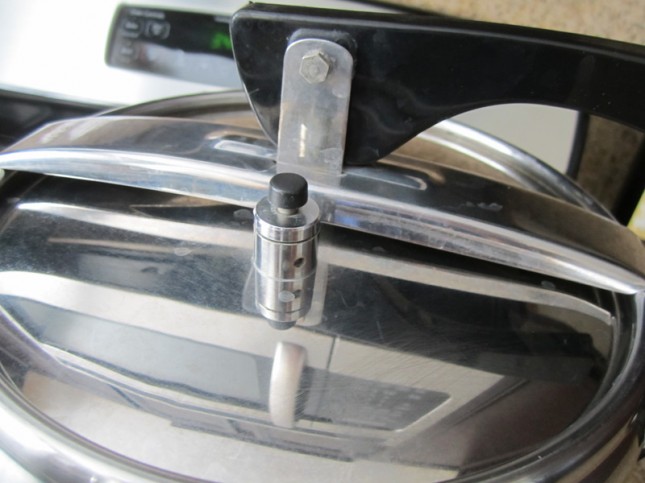 4. Turn off the heat and let the pressure comes down naturally before opening it.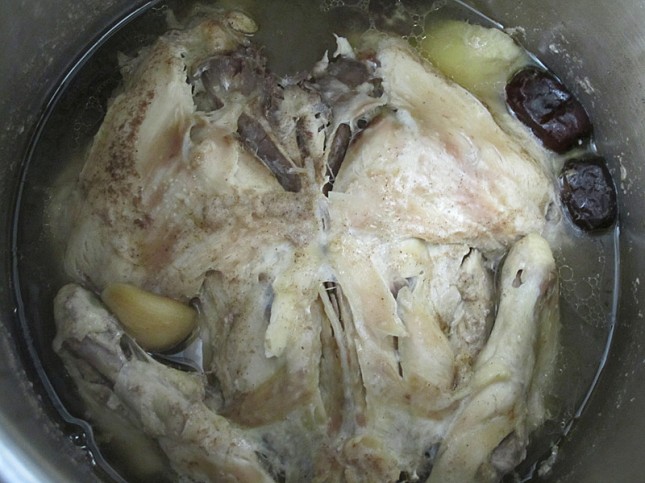 5. Carefully remove the chicken from the pot. It'll be very delicate so be careful. Mine literally fell apart into pieces.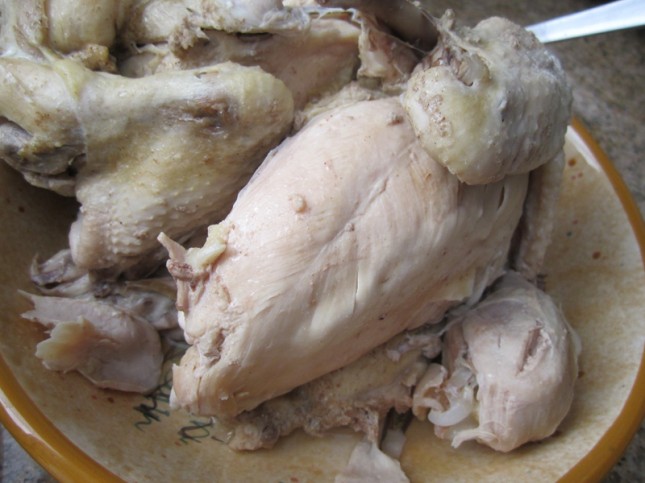 6. Strain the broth, discard garlic and the dates. You've made a homemade chicken broth! Let it cool so you could skim off the fat easily.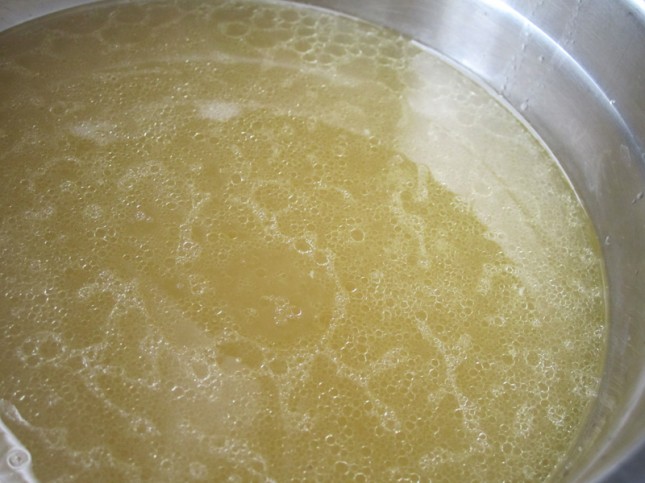 7. Shred the chicken meat with a fork. Discard the bones.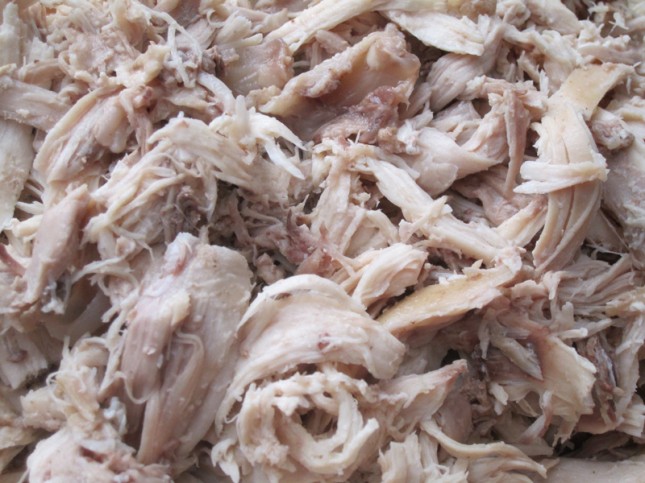 Now let's prepare the "rice".
For the "rice":
1 cauliflower head
3 garlic cloves
1″ ginger root – sliced thinly
Directions:
1. Cut the cauliflower into florets and grate them in batches in the food processor. Just pulse couple times until they resemble "rice" texture.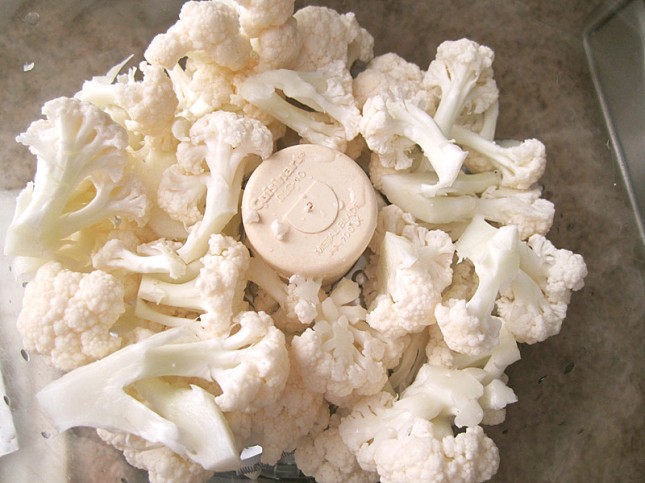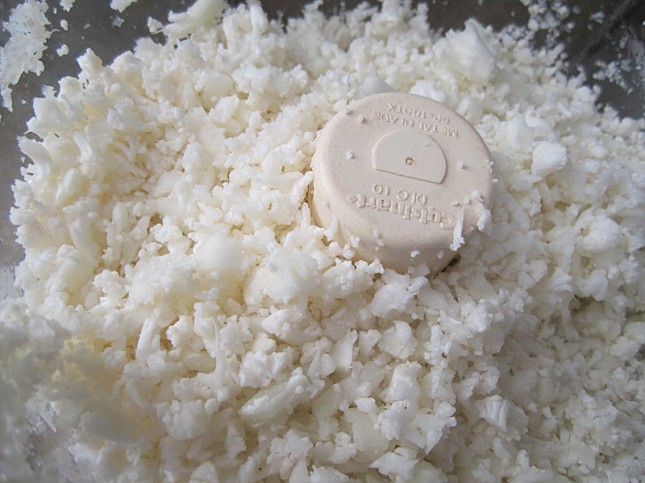 2. Mash the garlic and ginger in mini food processor until they become a paste (I used Magic Bullet blender)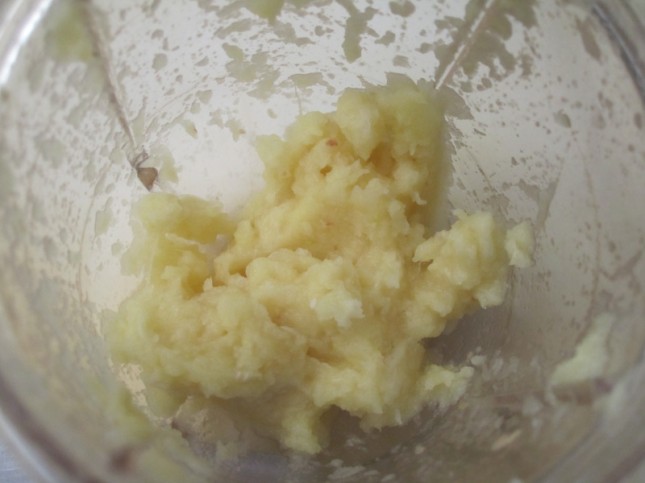 Now you got the shredded chicken meat, the broth and the "rice." Let's get started to assemble the dish together.
Have these ingredients ready next to you:
1. 2 Tbsp Coconut Oil
2. Salt to taste
3. White Pepper to taste
4. Garlic powder to taste
5. 4 Tbsp Sesame oil
6. Red Boat Fish Sauce (to taste)
7. 1/4 cup + 4 Tbsp chicken broth
1. Heat the skillet with 1 Tbsp coconut oil in medium heat. Pan fry half of the garlic/ginger paste until fragrant.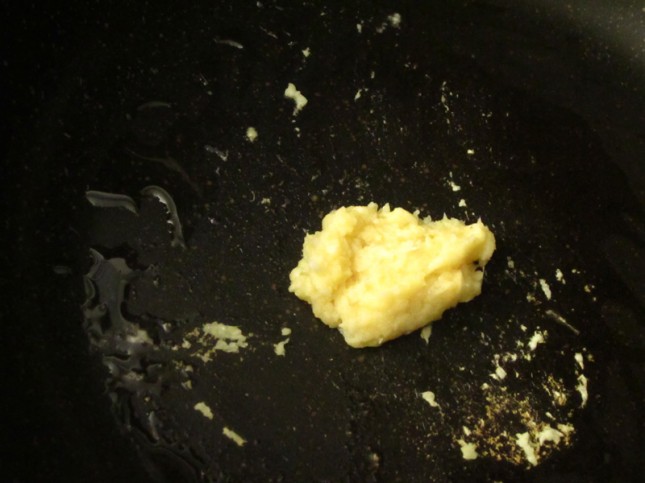 2. Pour in the "rice", turn the heat up. Season with a bit of salt, white pepper, garlic powder, and fish sauce. Adjust the taste accordingly. Pour in 4 Tbsp chicken broth and cook until the cauliflower translucent. Remove from heat, pour in 1-2 Tbsp sesame oil, mix thoroughly and set aside .
3. Heat the skillet with another 1 Tbsp coconut oil in medium heat. Pan fry the remaining garlic ginger paste until fragrant.
4. Mix in the shredded chicken meat, turn up the heat to high, add in 1/4 cup chicken broth. Add more seasonings to your taste (use your judgement whether you need more salt or white pepper and a bit of fish sauce or garlic powder).
5. Once you got the taste right, turn off the heat then mix in 2 Tbsp sesame oil and mix thoroughly.
Assemble the chicken meat, "rice" with veggies of your choice and enjoy them with a bowl of the chicken broth. You can add some green onions if you have any. I didn't have so I skipped it.