Holiday is over and tomorrow gonna go back to the regular routine..MEH.
I've been sleeping in for the past 3 days (getting up at 8 am is considered to be LATE in my book) but who cares, I enjoyed my 9-10 hours of sleep. Besides in this cold weather, staying under my warm fuzzy blanket was just so comforting.
But I didn't slack off on my training though! Even yesterday! Today I whipped up a workout from Angry Trainer Fitness to give myself a bit of variety plus I wanted a longer workout. Oh btw, if you clicked onto my workout blog, you might see me in action..haha.
Breakfast was a fully cheddar cheese omelet with tomatoes & green onions!!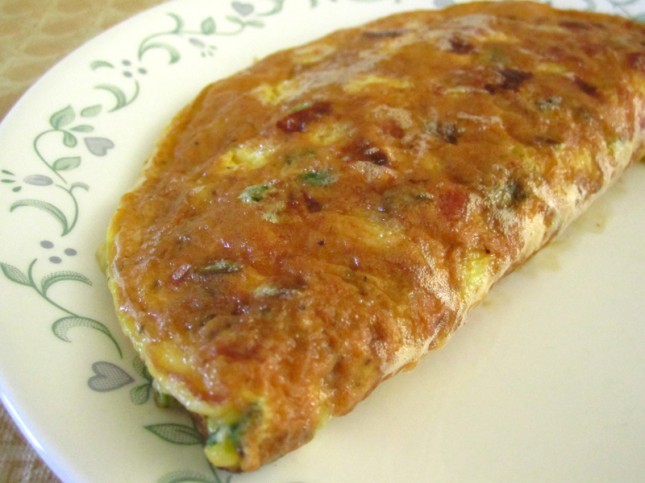 Gooey cheesy…YUM!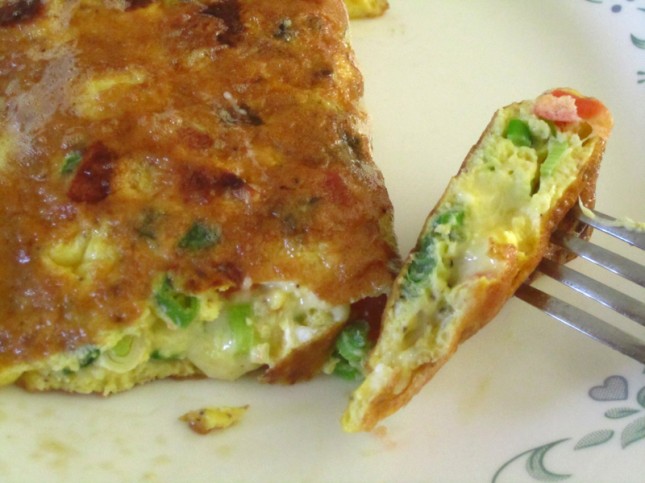 I've been loving Kerrygold Aged Cheddar Cheese that I got from Sprouts a while back.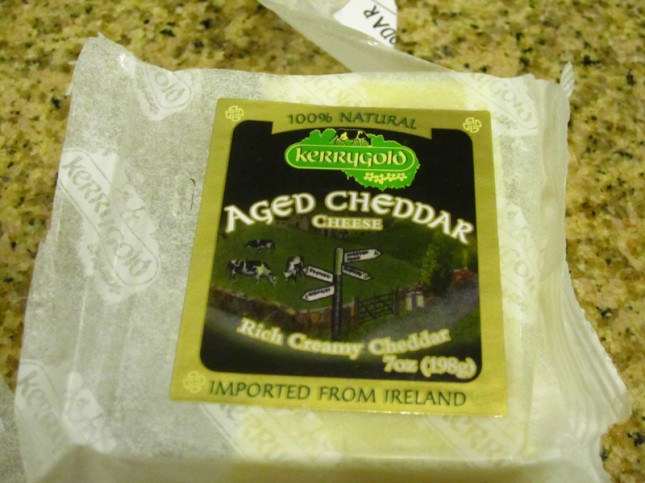 Prior going Paleo, I didn't eat much dairy except some occasional Greek Yogurt like Fage, but I've never liked American cheese for some reason. The taste is just so off and not like the ones that I used to have when I was still in Asia.
So since going on Paleo, I almost haven't had dairy for quite sometime (more than 2 months I'd say) until I found Kerrygold Aged Cheddar Cheese. Apparently, its taste really spots on and I'm totally in love! However, my guts wasn't too happy. The first time I had my cheese omelet, the next day I had a mild stomach cramps while going (sorry if TMI). I'm not exactly sure whether I can't really digest straight dairy anymore or it might be something else.
Anyway, for lunch I roasted the remaining lamb leg to make Roasted Lamb Leg because I wanted to reshoot the picture for the recipe plus added some extra touch which resulted a yummier and juicier roasted lamb leg. 🙂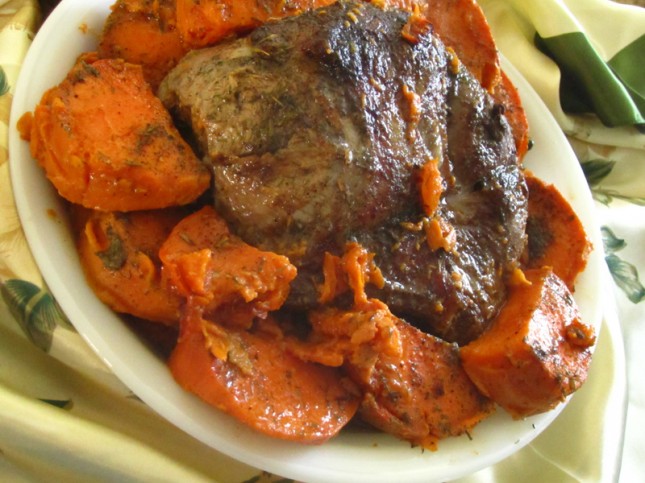 Here's my lunch plate.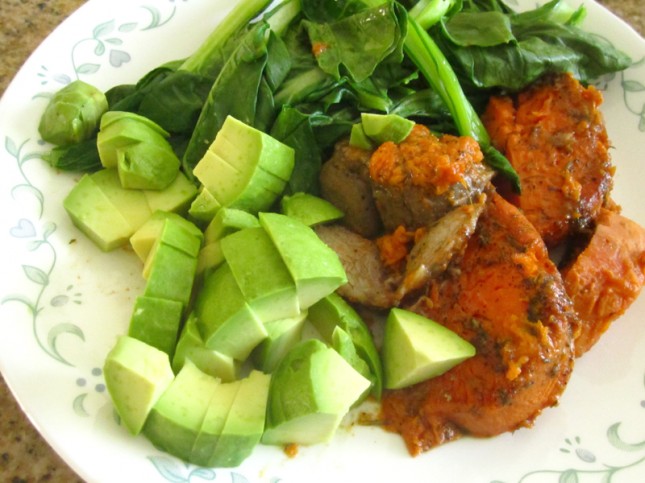 The lunch kept me well satiated so I only had a small dinner. Sorry no pic..it was just some steamed bok choy, tomato and egg stew aka a simpler version of Lazy Omelet with Tomatoes and chopped whole avocado.
But prior dinner, both Hubby and I were munching on quite amount of pistachios that we got on sale today ($5/lb). Gosh, totally addicting!!
Ah time to go back to work tomorrow, so I gotta go and catch up some zzzz!
Good night!!