******************************************************************************************************************************
Note: This post was originally written here. But after a careful thought, I think it deserves its own post without being mixed with other stuff.
******************************************************************************************************************************
Almond Pancake (measurements are approximate except the eggs)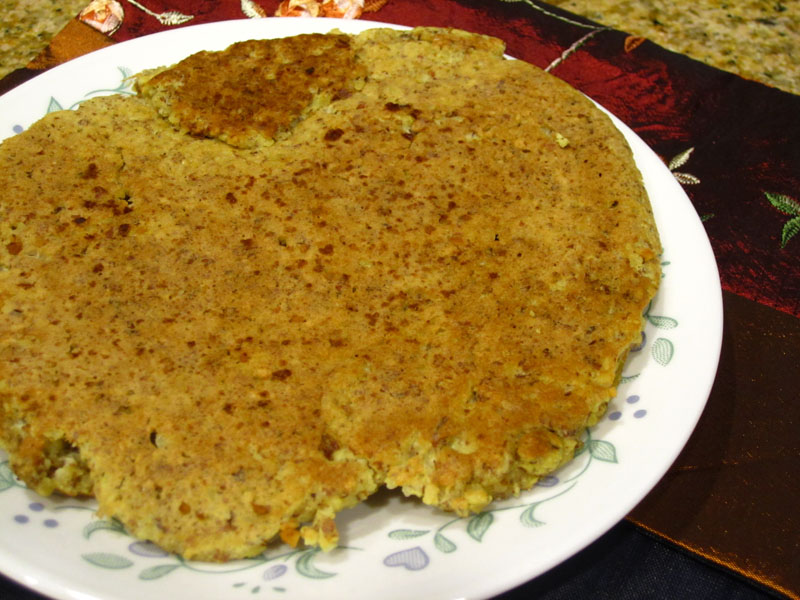 Ingredients:
2 small eggs
About 1 cup almond flour/meal (I used left over ground almond and almond waste from my homemade almond milk)
Splash of almond milk
About 1 Tbsp ground flaxseed meal
A dash of salt
The key here is the batter shouldn't be too runny- it should be thick but not too thick.
Directions:
1. Beat the eggs add in the almond flour, almond meal, flaxseed, milk and salt
2. Heat up the non stick skillet to medium high
3. Melt 1/2 Tbsp butter or oil
4. Pour in the batter (size is up to you – make smaller dollop for small pancake etc)
5. When you saw the batter looks more settled flip it and cook for another minute
Serve!
The pancake was super yummy and filling! Protein galore!