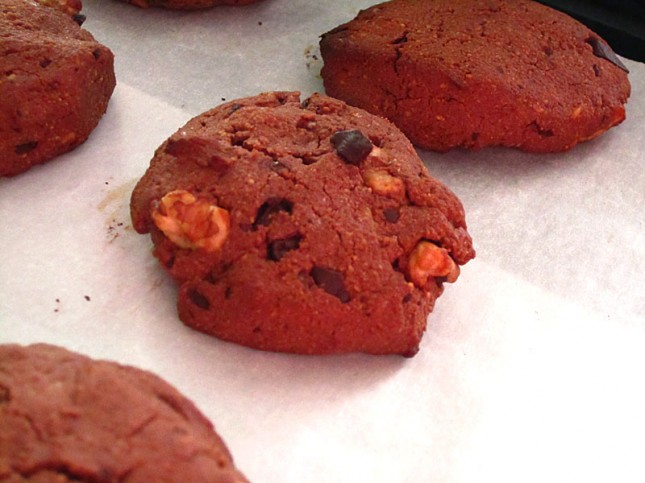 I still had some almond meal left and I didn't want to it to sit any longer on the counter fearing it'll get rancid. Breaded Fried Chicken Fingers was one of the yummy recipe I came up with after inspired by Paleo Comfort Foods Fried Chicken Recipe but I already ran out of chicken. So I searched around The Food Lovers Primal Palate dessert recipes and finally found the one that I could use.
Note: Since I don't really have sweet tooth, please be aware that the sweetener amount that I put might be a lot less than typical dessert recipes. Feel free to adjust it accordingly.
Dark Chocolate Nut Cookies (adapted from The Food Lovers Primal Palate)
Servings: Make about 6-8 cookies
Ingredients:
3/4 cup almond meal
1/4 cup coconut flour
1/4 tsp salt
1/4 tsp vanilla powder
1/4 tsp baking soda (optional) – I forgot to add this when making the cookies. Next time I might want to add some
1/4 cup unsweetened cocoa powder
1/2 unsweetened chocolate baking square-roughly chopped (about 1/2 cup)
Note: If you're not a fan of 100% bitter chocolate, use semi sweetened chocolate chips
1/2 cup chopped walnut
1/4 cup + 1 Tbsp coconut oil
1/4 cup raw honey (add another 1 Tbsp if you want more sweetness)
1 egg
Directions:
1. Mix all the dry ingredients together. Set aside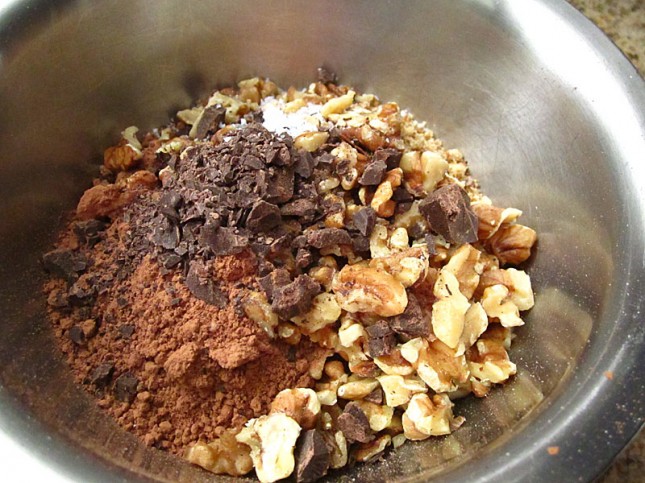 2. Beat the egg with hand mixer with whisk attachment until pale yellow. Slowly pour the coconut oil, then honey into it.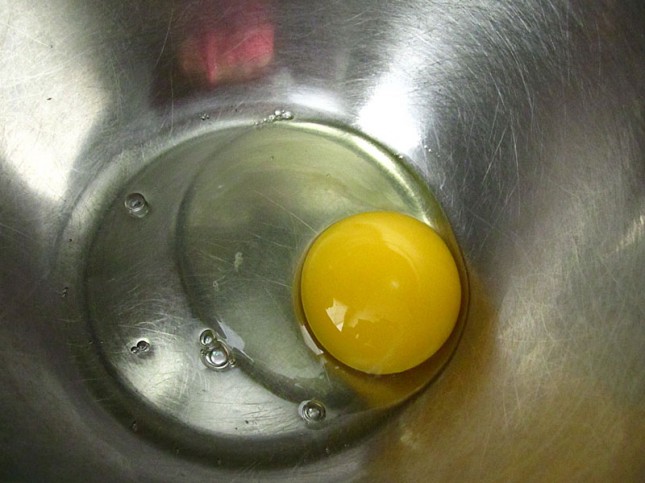 3. Pour in the dry mixture into wet mixture, little by little. Mix with spatula until everything incorporates.
4. Preheat oven to 325°F.
5. Line a cookie sheet with parchment paper. Take a little cookie dough and shape it the way you want. I actually used my hands to shape them into flat disks.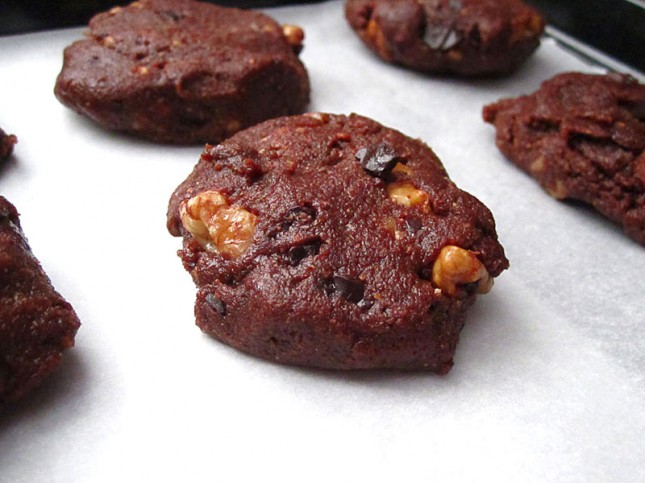 6. Bake for about 15-20 minutes. Let the cookies cool on a cookie rack before devouring.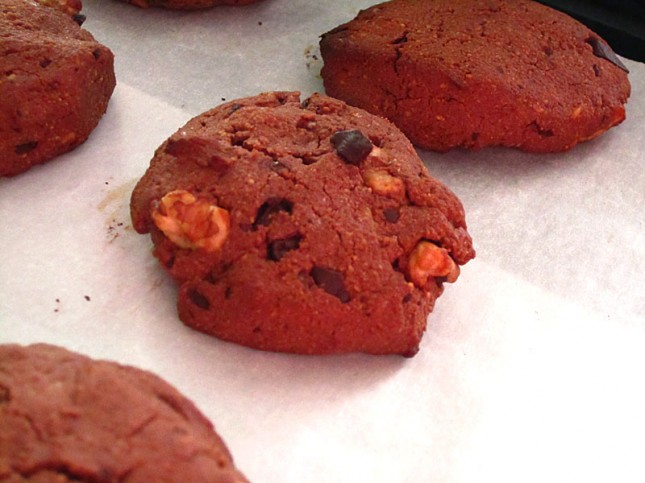 Remember these are meant for occasional TREATS ONLY. Do not consume these on daily basis. Nothing beats whole foods like vegetables, meat and healthy fat. As usual, feel free to experiment with different nuts and seeds to give these cookies a little notch!