This is my Ancestral Health Symposium Day 2 recaps. In case you missed it, you can read Day 1 recaps here.
I was pretty much sleep deprived even after the walks prior and after dinner last night. Not sure about you, but I do have trouble sleeping at a new place. Thank goodness we only stayed for one night in a hotel. 🙂
One other reason I chose to stay at UCLA Guest House was because they serve continental breakfast! Although at the back of my mind, there might not be much I could eat cause from past experiences, hotel continental breakfast usually don't offer much paleo friendly food.
But I was wrong!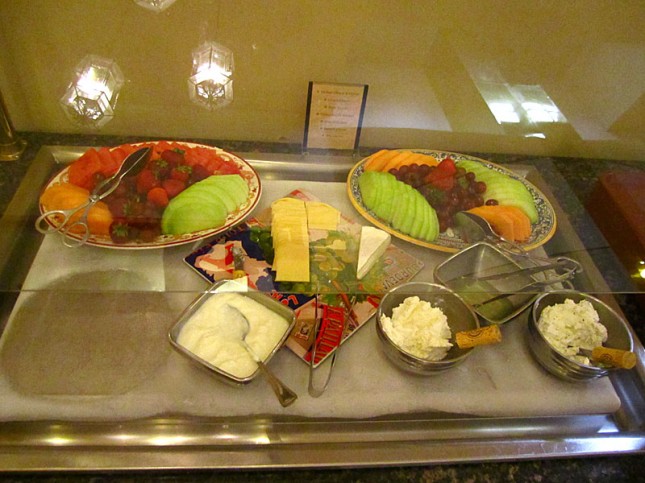 Not shown in the pic were the cold cut meats (empty spot on lower left) and hard boiled eggs (empty little container with the tongs). Also while we were having breakfast, I could tell most people eating there also cave peeps just by looking at what they had. 😀 No wonder the eggs and cold cut meats were gone SO FAST!
Of course you can't compare paleo friendly food quantity with the grains/gluten/sugar laden ones. Look almost untouched, proven that UCLA Guest House tenants were mostly cave peeps!


My breakfast plate with a small cup of hot tea.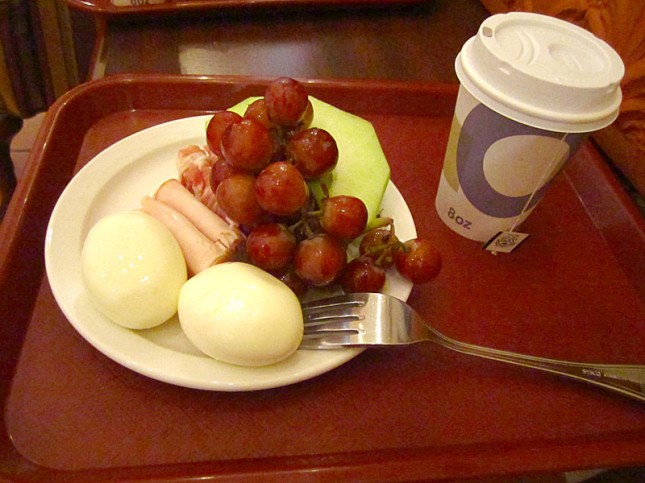 After we checked out, we drove to the nearest parking lot at Ackerman Ballroom since we couldn't leave our car at the UCLA Guest House parking lot. Gee, for the past 2 days we already spent $22 just for parking. West LA is a place for rich peeps.
Unlike yesterday, today's presentations were held in the same building, just different room so people didn't have to walk back and forth between 2 buildings.
Apparently that little 8oz of tea just didn't cut it, so prior coming, I refilled my own cup with hot water and dunked 2 green tea bags that I packed from home. Tea bags just can't be compared with loose leaf tea, but in this case they're better than nothing!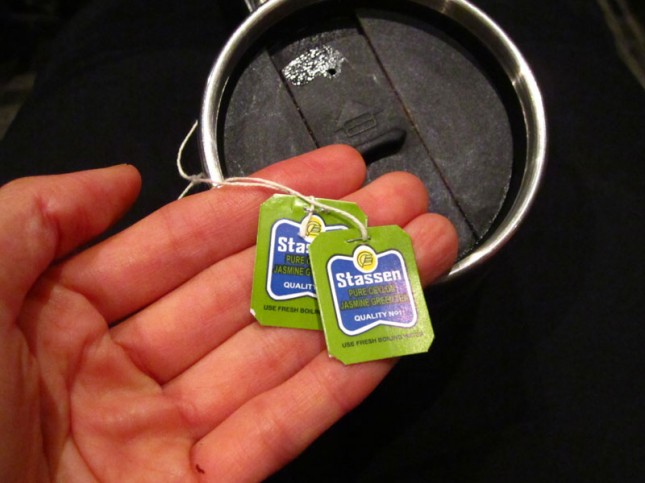 With 2 tea bags dose, my brain slowly cooperated with me absorbing Robert Lustig's presentation regarding fructose.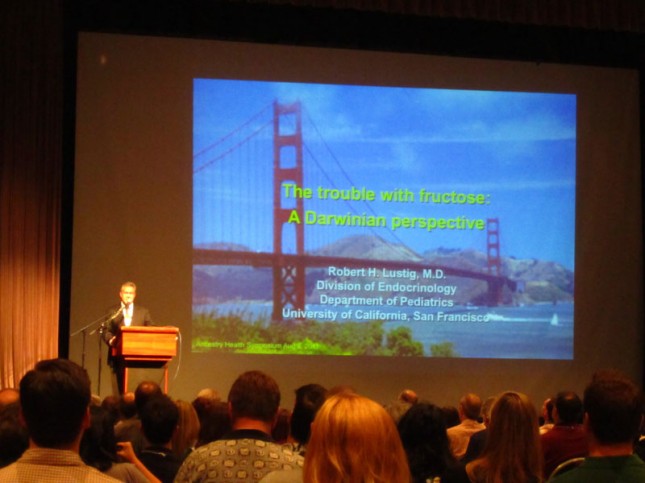 Long story short, too much fructose is just bad for you, because 100% fructose goes to your liver while for glucose, at least only 20% goes to your liver and 80% can be processed in other parts of your body such as muscles.
The next presentation by Mat Lalonde was the most intriguing one to me. He showed us how to view paleo diet from scientific perspective rather than using our hunter-gatherer ancestors as our core arguments.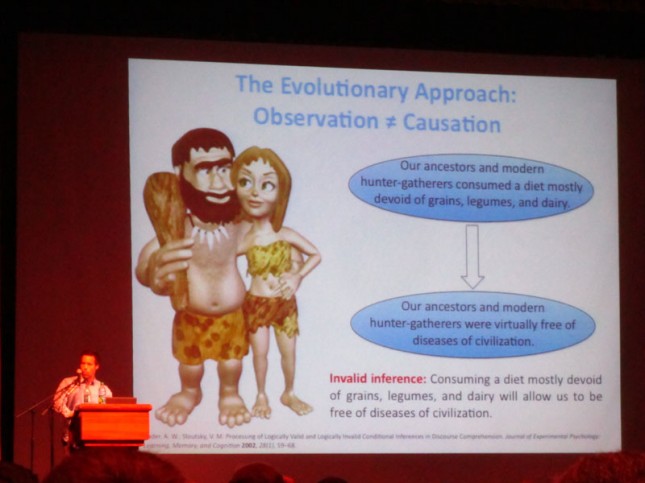 For his entire 45 minute presentation, I felt like I was back in my Chemistry 101 class in high school, especially looking at these chemical component diagrams and the periodic table.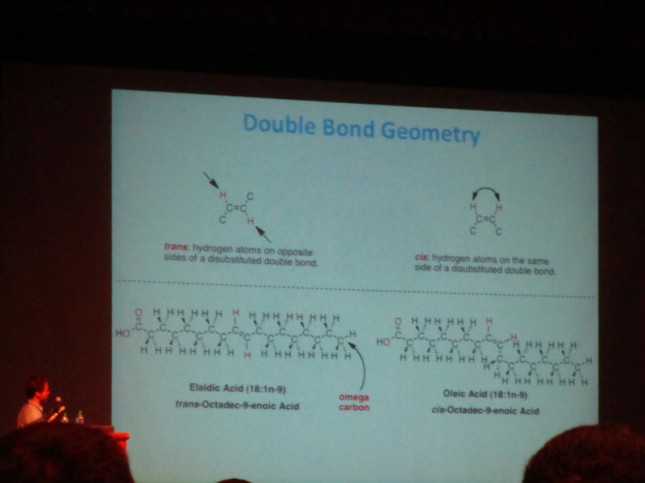 After a short break, originally I was going to stay for Mark Sisson's presentation but the excitement from the next room presentation by Denise Minger attracted me. Truly I was so happy that I got to her presentation regarding how to win an argument with a vegetarian.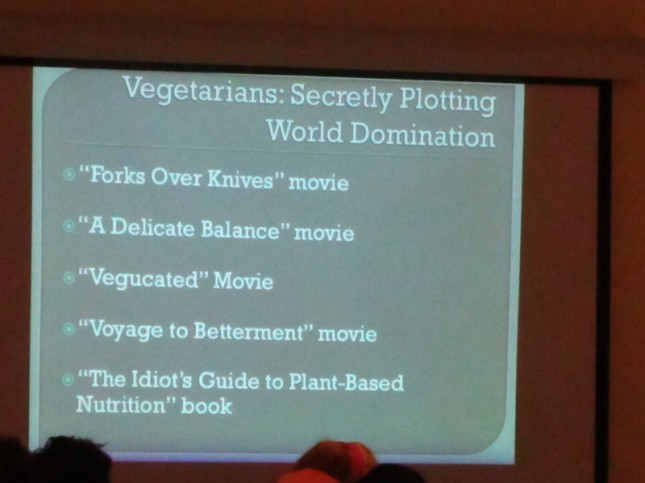 Her presentation was very upbeat, witty and just plainly entertaining that I wish it wouldn't have to end too soon. Plus after I got home, I quickly researched about her and she actually has a blog at Raw Food SOS. Also she posted her argument against The China Study. I haven't got a chance to read all about it, but seems like she has lots of interesting post about her critiques against The China Study. Additionally, Denise Minger was actually a raw vegan for almost a decade prior switching to paleo diet. Interestingly, almost half people in her presentation were used to be vegetarians/vegans. Wow!
There were 2 more presentations before lunch, but they were just okay so I won't elaborate more in this post. If you like, you can view the pictures that I took by liking Delightful Taste Buds Facebook 🙂
I wasn't feeling too hungry during lunch so I thought I would just have the canned tuna that I packed the day before. Hubby K bought a container of mixed veggies and stir fry beef from Panda Express to split with me. He told me that the server gave him a weird look when he requested it to be no rice whatsoever.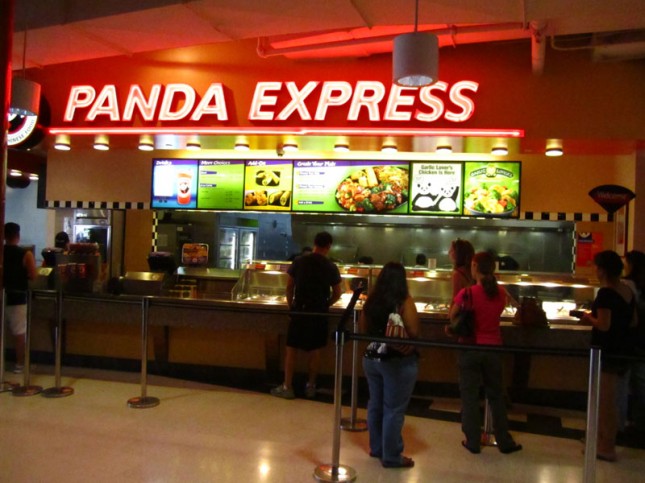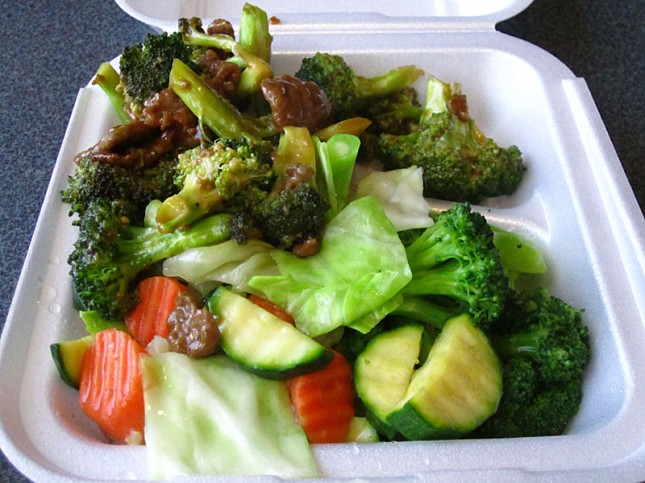 Unfortunately, I didn't get any of these cause he dropped the whole container on the floor later. I didn't think much about it and thought maybe it was a good time for me to fast instead.
The salad bar was closed on Saturday, so the one that got most of the crowd this time was Rubio's Mexican Grill.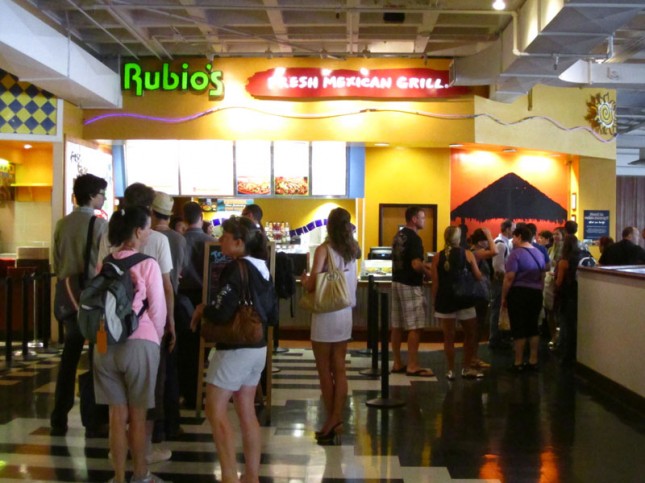 Sad to say but nobody from the seminar bothered to line up in front of this pizza place.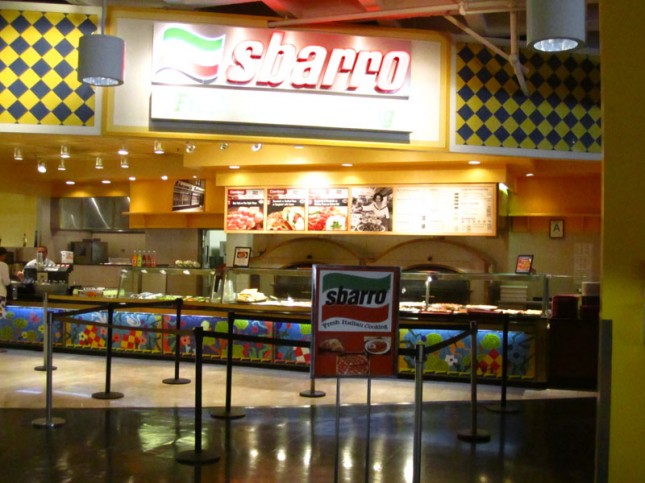 With a thought that I might just fast for the rest of the afternoon, when I went back I saw these: FREE Grass Fed Beef Jerky and Snack Sticks from US Wellness Meats.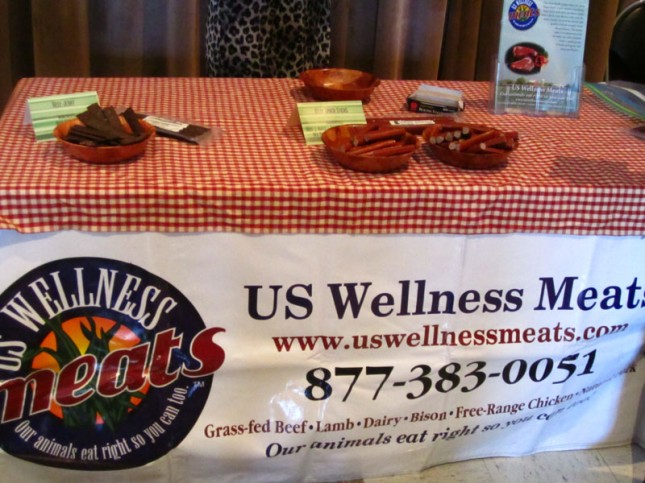 These jerky and snack sticks were pretty much my lunch of the day! I don't remember how many times I kept going back to get more. LOL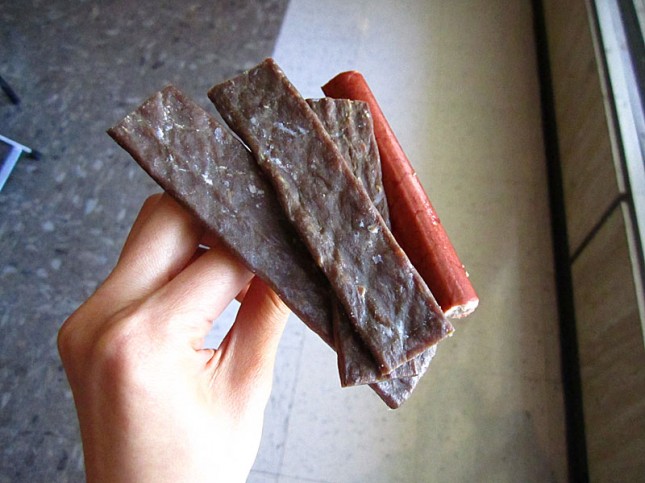 Sophia from Sophia's Survival Foods was kind enough to give me 3 flavors of her grass-fed beef jerky!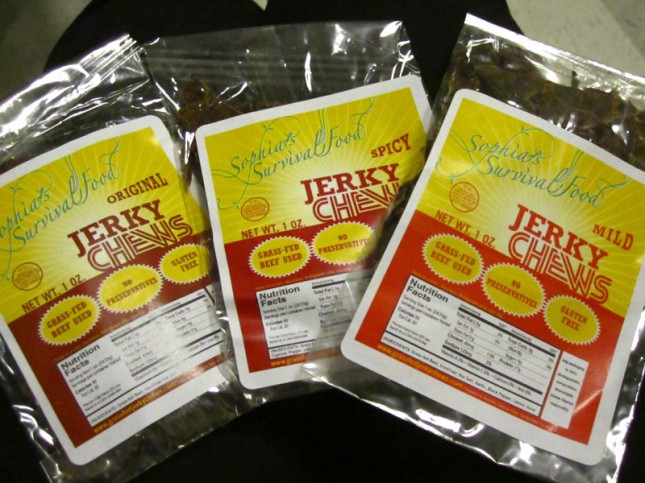 Plus more free grass-fed beef jerky samples from Primal Pacs, Whole9 approved beef jerky!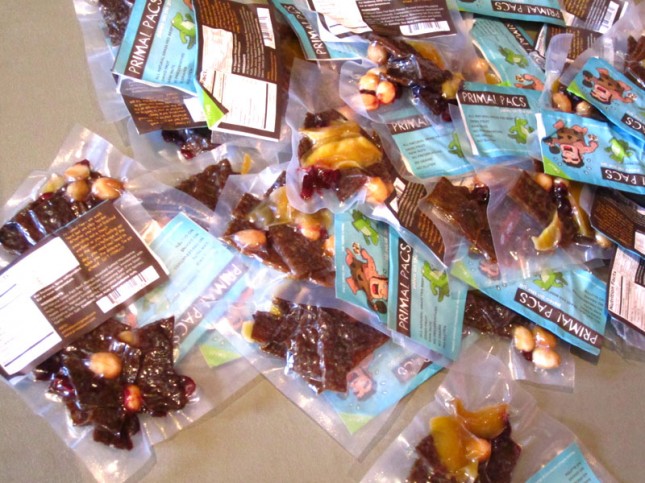 Hubby K and I each got one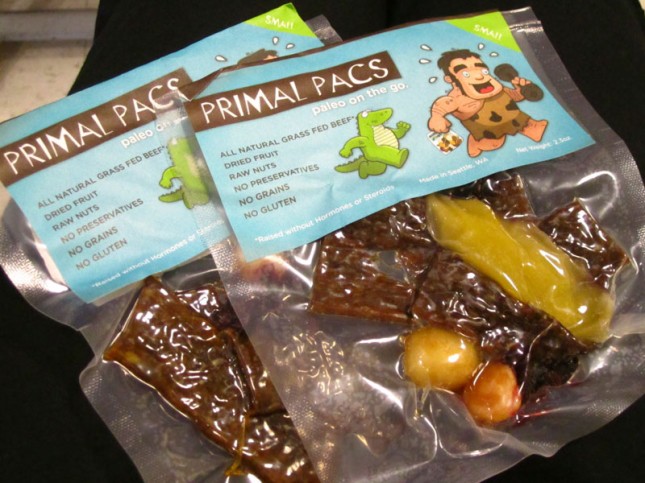 Another presentation that interest me was about self experimentation by another famous Paleo blogger, Richard Nikoley. Part of his experimentation was not using shampoo and soap when showering. I'm not sure I could do that daily but at least now I know I don't need to freak out if one day I got stuck somewhere and don't have anything to shower with. As long there's water, then I still could clean myself up. 😀 Besides, lately I've been experimenting by making my own deodorant using baking soda and coconut oil and it works greatly! I don't think I'll ever go back using chemical store bought deodorants anymore!
The rest of the presentations were more about health, exercises and fitness and as you know towards the end of the day, my brain just didn't function as properly anymore so I won't elaborate more about the presentations.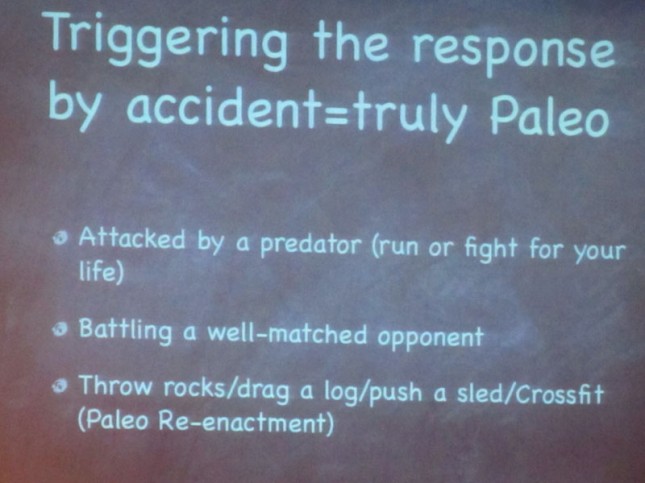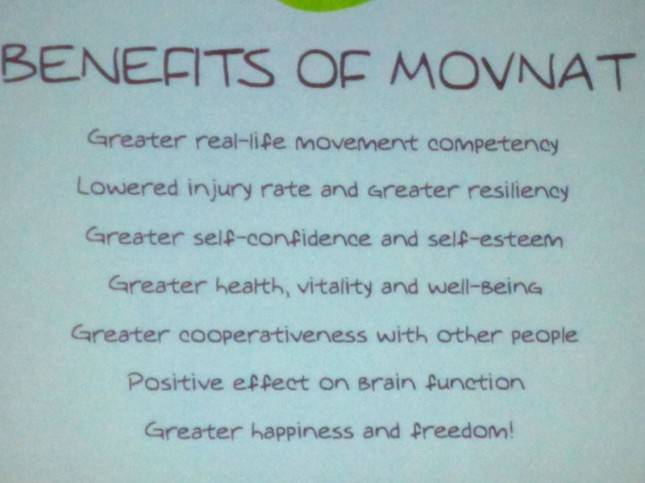 After the end of all presentations and the closing remarks, there were some movement sessions where people could participate after signing a waiver and release liability form.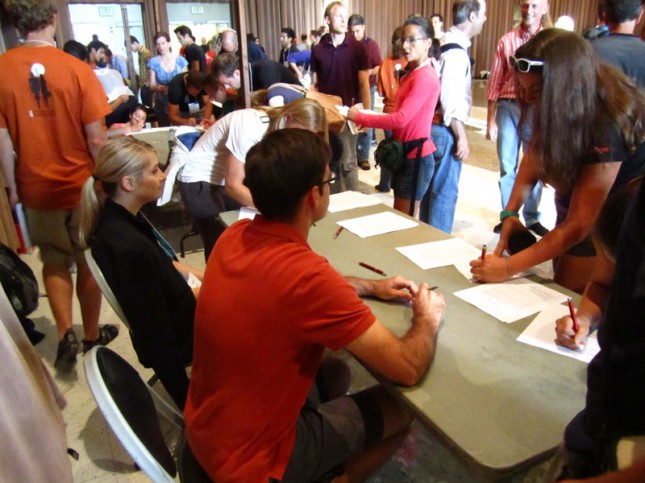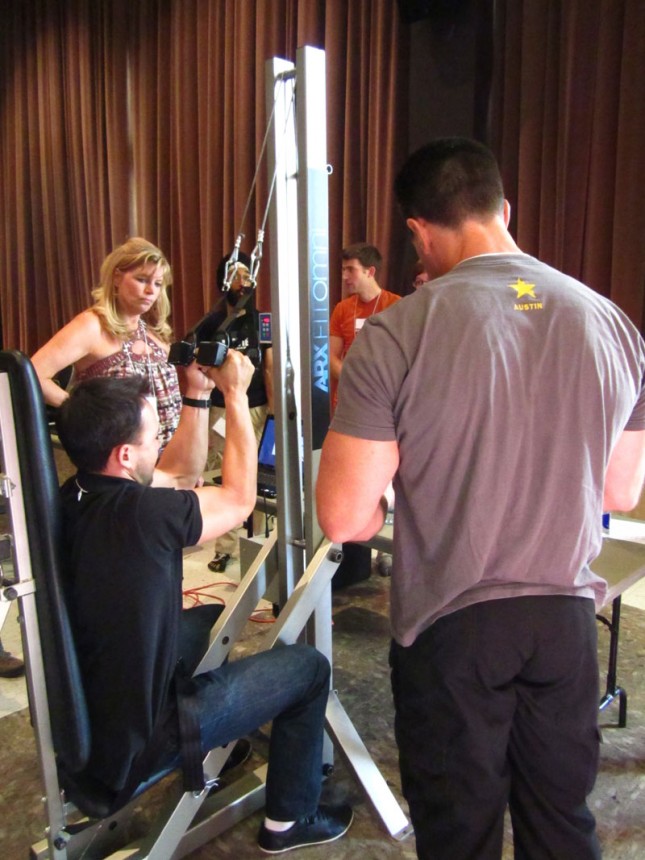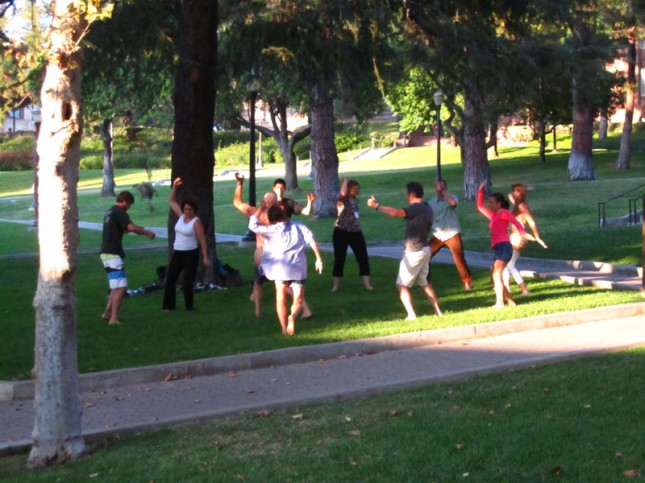 I was kinda sad that AHS11 has ended and I only had little time to finally come up and say hi to Melissa from The Clothes Make the Girl and Nom Nom Paleo. For the past 2 days, I've been envying all their tweets of their hang outs and eats but I didn't find my courage until towards the end. Next time I'd definitely mingle more with all these great Paleo bloggers! 😀
Afterward we drove off to Animal Restaurant for our dinner. I've read Nom Nom Paleo's post regarding their dinner the night before and was excited to finally give this restaurant a try. This place serves all kinds of meats from regular to offals so definitely recommended for those who are not afraid of eating brain, hearts, liver, pig head etc. 😀
I forgot to ask Nom Nom Paleo earlier about the parking situation, etc and when we got there, we parked quite far away to save some $$ for paying a valet parking PLUS we had to wait for about 40 minutes because we didn't have any reservations. GAH! Good thing was, even though I didn't have any proper lunch, I didn't feel fatigue or super hungry that I could just eat my own arm. I felt a bit hungry of course but at least thank goodness to those beef jerky samples that I grabbed earlier totally helped curb my hunger a bit longer! I only had 1 bag of Sophia's Survival Foods Jerky chews and it was enough to keep me satisfied until we got our table. I was totally jerked out for today..haha!
The neighborhood area actually looked a bit shady in my opinion. If I came here alone, I don't think I'd dare park my car couple blocks away and walk all the way to the restaurant.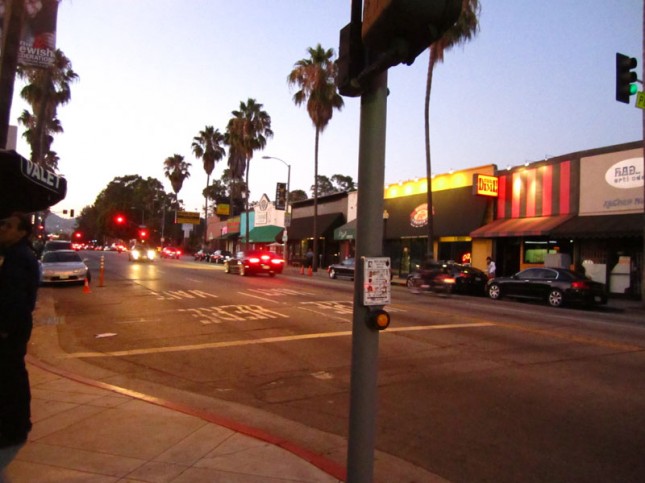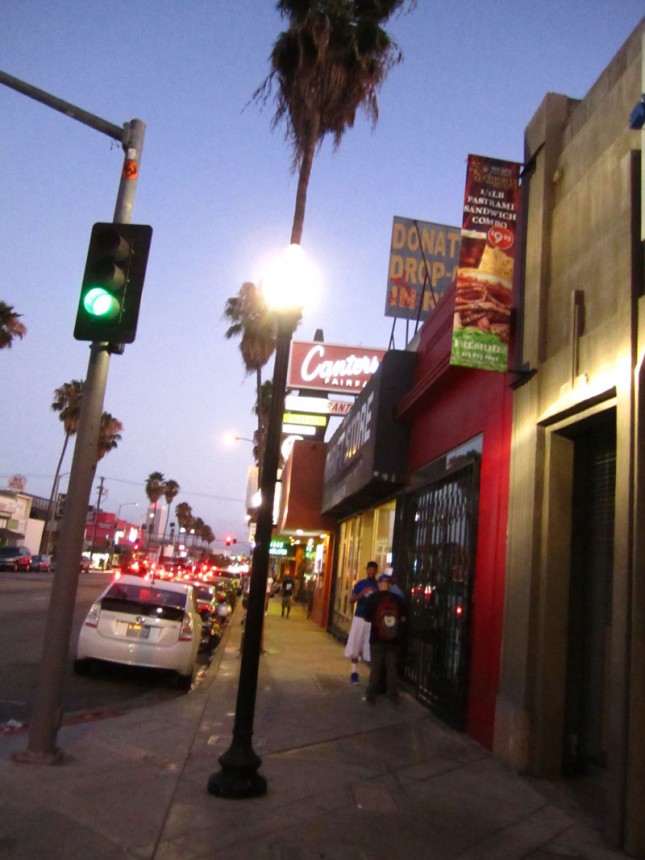 Finally around 9pm, we got our table and we ordered our stuff pronto since the hostess mentioned she could give us a table but they needed it back by 10pm. You got that, sista!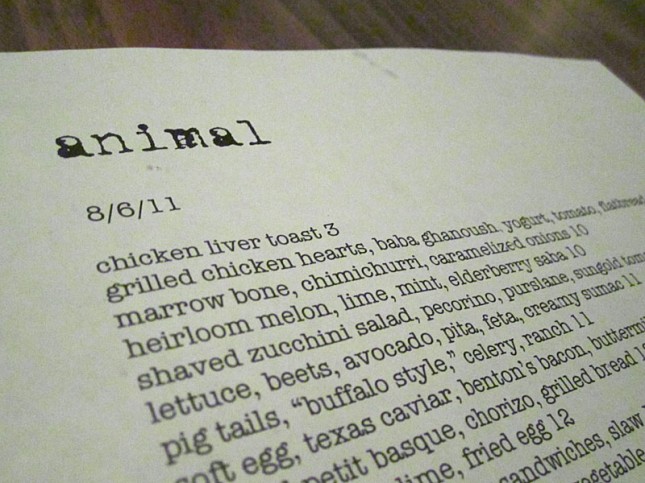 The restaurant was really small so it's understandable that reservations is highly recommended.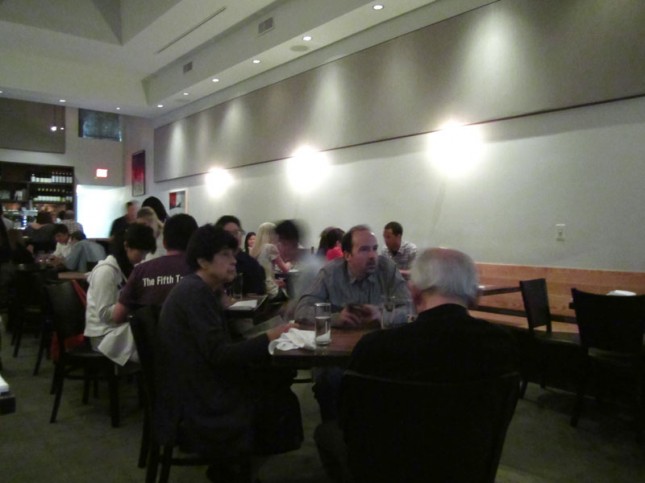 The menu clearly stated that no substitution would be granted. My memory was hazy but I remembered from Nom Nom Paleo post, they ordered Pork Belly Sliders Sandwich, which turned out super GOOD!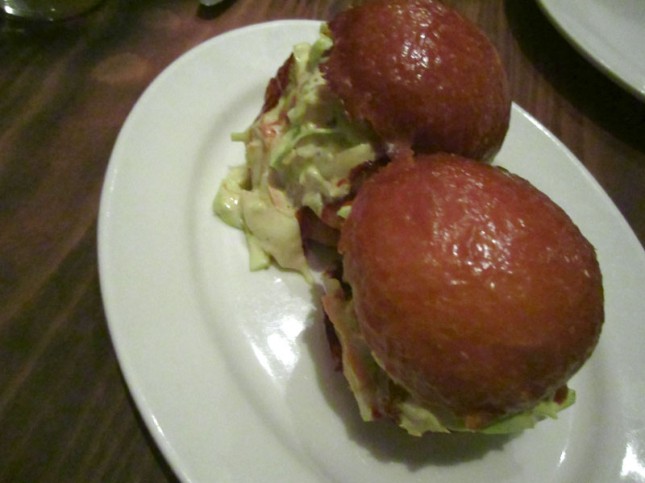 I couldn't remember other dishes that they ordered plus Hubby K wasn't too keen on ordering rabbit meat or any offals so I ordered some quail dish.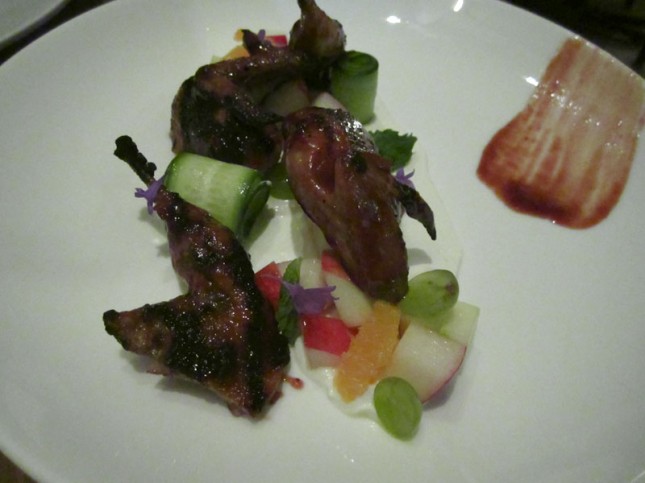 And here's the champion cheater dish of the day! We ordered bacon chocolate crunch bar, s&p ice cream dessert! Did you hear GLUTEN-DAIRY-SUGAR?!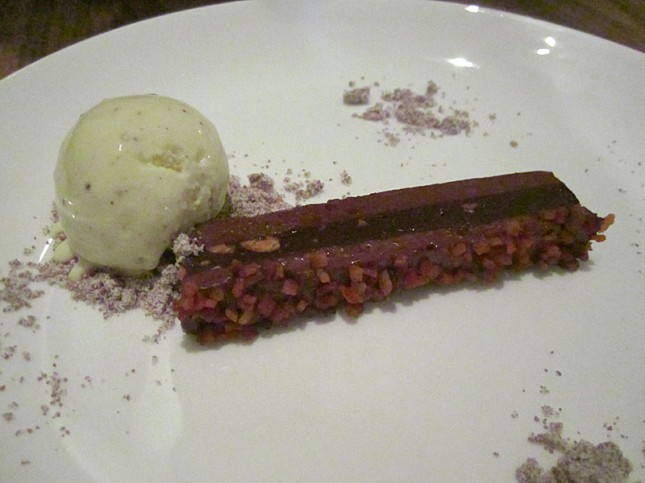 After been on paleo for almost half year, I'm extremely sensitive to any sweets other than fruits. The first bite into that ice cream sent me to a sugar rush instantly. The crunch bar was good though – the taste started from salty – sweet and bitter in the end. We both finished this entire thing.
Overall, Animal Restaurant was a good dining experience for us the foodie noobs, although I might give you some caution. Their food portion were EXTREMELY SMALL, like appetizer snack style so don't come here super hungry or you'll have to order A LOT more portions. It's great if you're ok with your budget but for us, it might kill our wallets 😛 Plus I'd say this place is more for wine drinking while having these food as snacks.
After finished eating, we walked back to our car which was parked couple blocks away and drove back home!
This concludes my Ancestral Health Symposium posts!