My fourth day of Whole30 and so far I think this whole challenge has been pretty breeze for me *knock on the wood*. So wanna know what did I have today?
I was feeling like to have some voluminous omelet so I grated zucchini, carrots and celery (total combined about 1-2 cups) using my julienne peeler, mixed them with 3 beaten eggs, 2 tsp of coconut flour, seasoned with Trader Joe's 21 Seasoning Salute, and a dash of Red Boat Fish Sauce.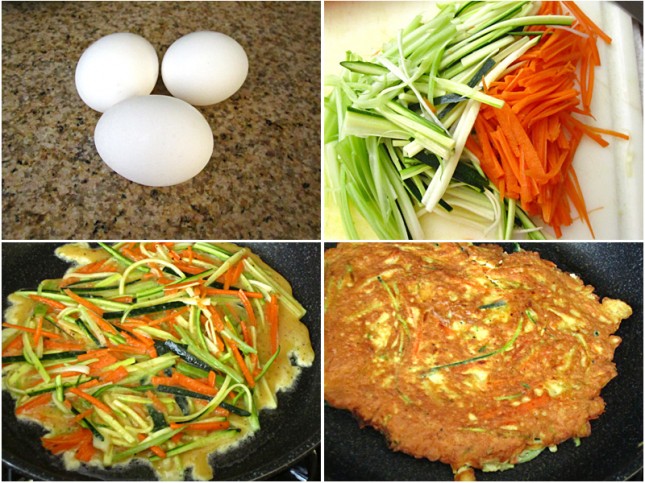 Voila! A super filling breakfast full of fiber & protein was ready to feed my hungry tummy in the morning!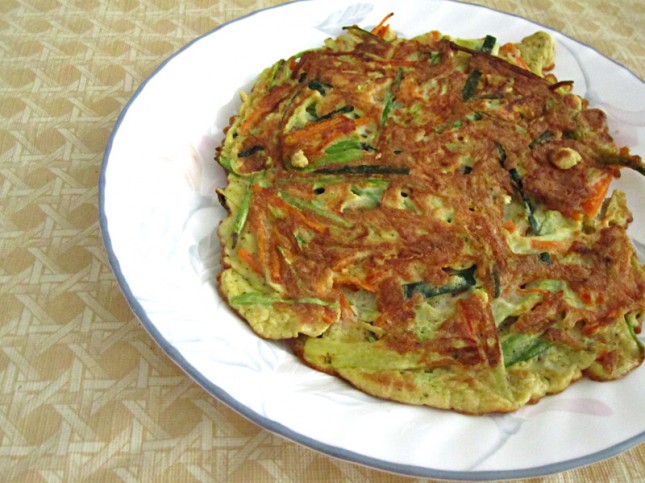 Then I waited until my stomach digested the breakfast before doing my workout of the day, which as usual always left me in a sweaty mess! Can you believe that sometime I just did a workout because I wanna enjoy my yummy baked sweet potato as my post workout snack?
Lunch/post workout meal combined was julienne various veggies with left over Beef Steak with Balsamic Mushroom Sauce.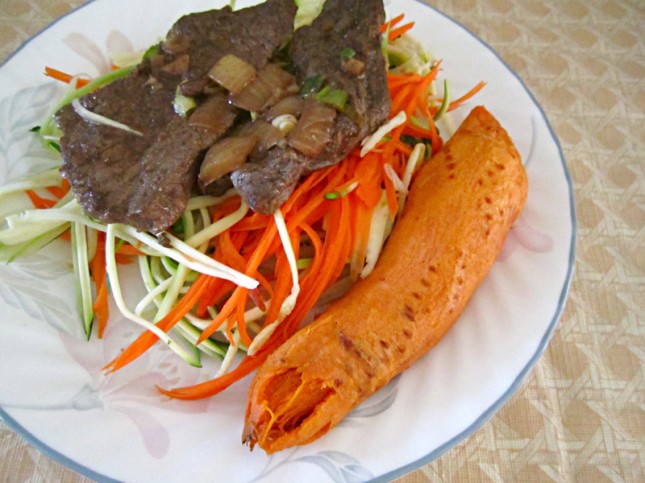 Followed with some berries as afternoon dessert! Almost done with them!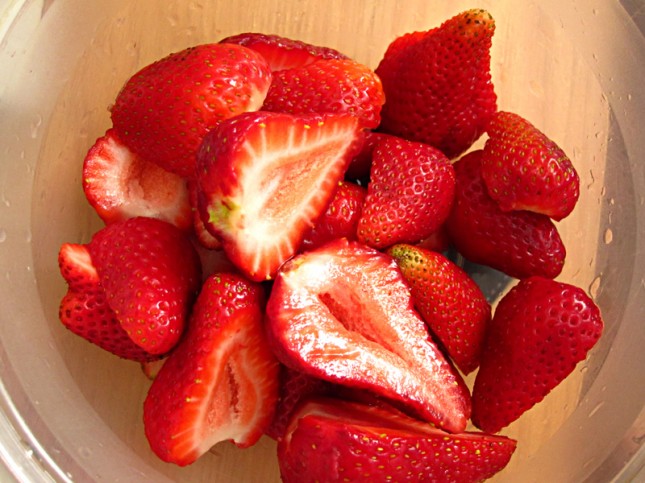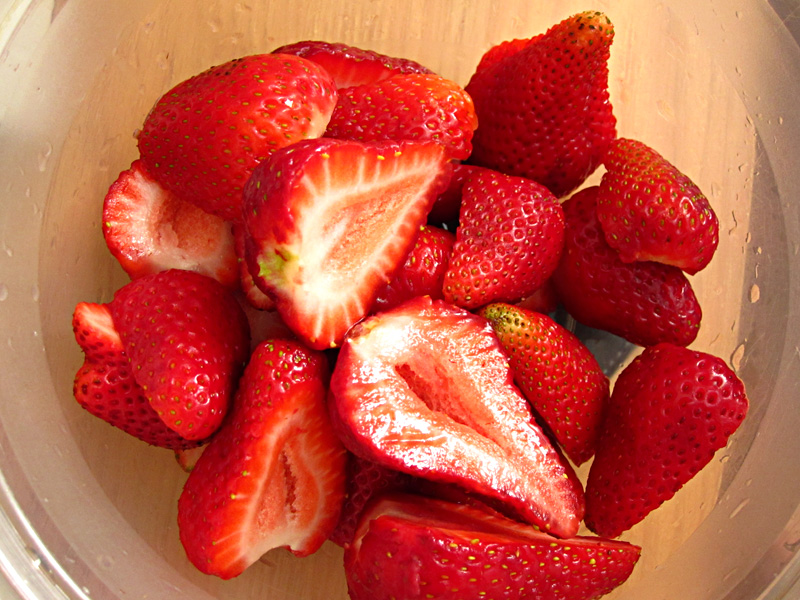 For dinner, I baked some cut up chicken which I marinated with Taco Seasoning Mix. As usual, whenever I want to bake bone-in chicken, I usually steam them for 20-25 minutes before roasting them at 375°F for about 20 minutes (flip them halfway) in the oven.
I've seen Fit Daffy roasted her broccoli in the oven so I tried them today as well. Gotta love this roasting veggie thing in the oven. I seasoned the broccoli with my homemade Fox Point Seasonings (as minimum you can also just use salt and pepper) and liberally drizzled some avocado oil and roasted them in the oven for about 15 minutes in 375°F.
Dinner was ready and super yummy!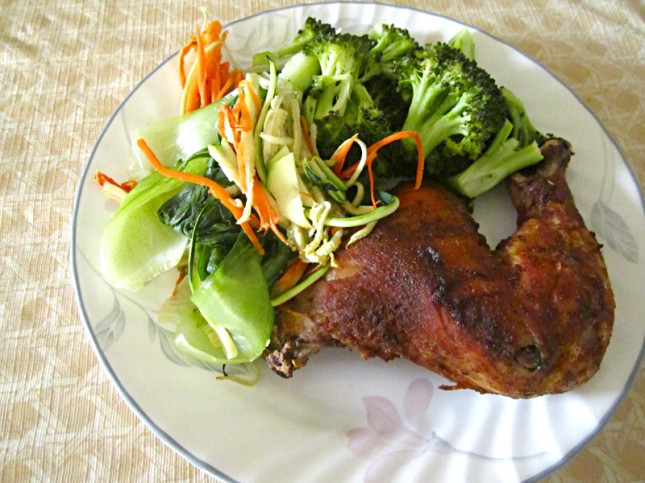 Alrite, for those in the US, Happy 4th of July! I actually kinda don't like 4th of July celebration that much because of the fireworks noises around the neighborhood. Not fun especially if you want to go sleep early and yet there are bunch of noises and explosion all around.
Whole30: Day 4 – great but not great if I can't get some shut eye early enough! I have to go somewhere important tomorrow!