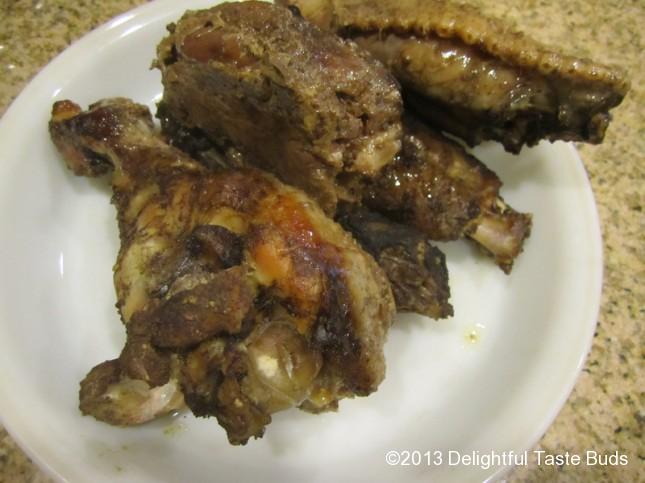 I was inspired to make this recipe after I saw Mel's Five Spice Slow Cooker Ribs recipe.
Granted I've already marinated my Beef Short Ribs for another recipe, I decided to use that for this turkey wings and backs that I bought from Tendergrass Farms.
Technically, the turkey wings and backs are meant for soup pack, but hey look at this giant drummette!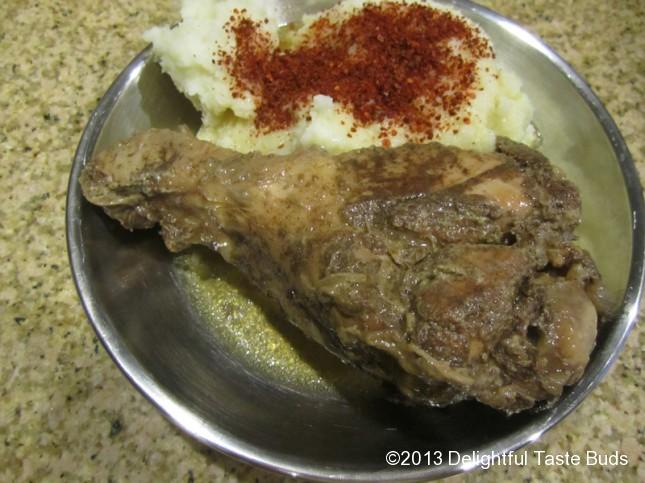 The turkey wing drummette is about the same size or even BIGGER than chicken drumstick! HOLY MOLY! No way I'm going to waste the meat in a soup! I want to bite into this juicy meat!
I used gluten free tamari soy sauce and the handy dandy Red Boat Fish Sauce to boost up the umami flavor of this dish.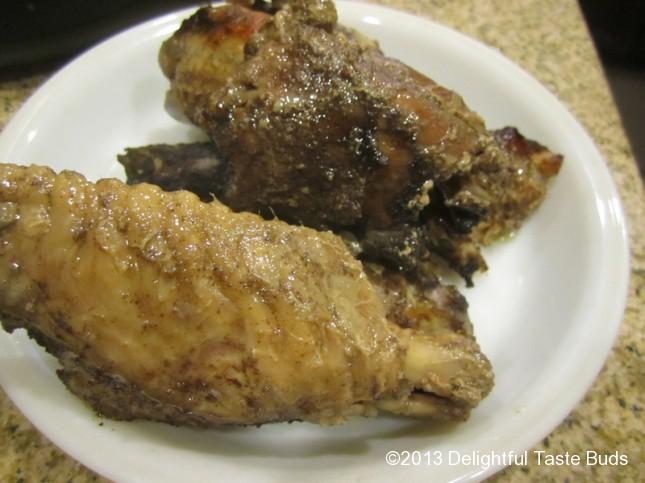 Slow Cooker Five Spice Turkey Wings and Backs

Print recipe
Ingredients
4lb pastured-raised turkey wings and backs (reserve the wing tips for bone broth)
1 teaspoon five spice powder
1 teaspoon salt
1 teaspoon white pepper powder
5 pieces star anise
3 pieces cinnamon sticks
1 knob ginger root
Optional
1 tablespoon gluten free tamari soy sauce
1 tablespoon fish sauce
Directions
Step 1
Mix the dry seasonings in a bowl. Rub generously to the turkey wings and back. Personally I like to let the meat marinate for at least overnight but in a pinch, you can just marinate it prior dumping the whole thing in a slow cooker
Step 2

When you are about to cook the meat, place the marinated turkey in a slow cooker. Put in the star anise, cinnamon sticks and ginger. Add the gluten free tamari soy sauce and the fish sauce.

Step 3

Cover and cook on high for about 4.5 hours.