It's been hot and humid lately here in SoCal, something that's not quite usual. I could stand dry heat but not humid heat. It reminds me a lot back in Indonesia where it's always hot and humid all year long. Since I've been in the States for over a decade, I guess I got spoiled.
Anyway, I had a great and tough Lower Body workout from LovingFit and it was quite a challenge to do in this hot and humid weather.
Post workout, I had a banana, took a shower and had my full breakfast an hour later.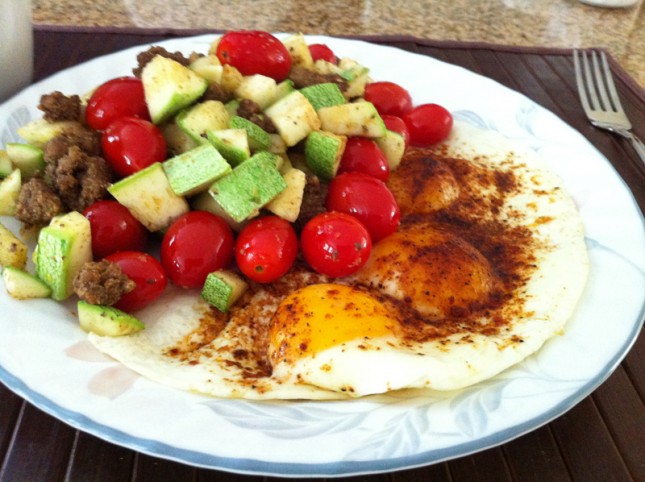 Fried eggs seasoned with homemade taco seasonings with sautee veggies and tomatoes is my go to breakfast during weekend. Plus with a cup of tea on the side.
Then I went to have dim sum gathering with my friends for 2 of my friends' September birthdays.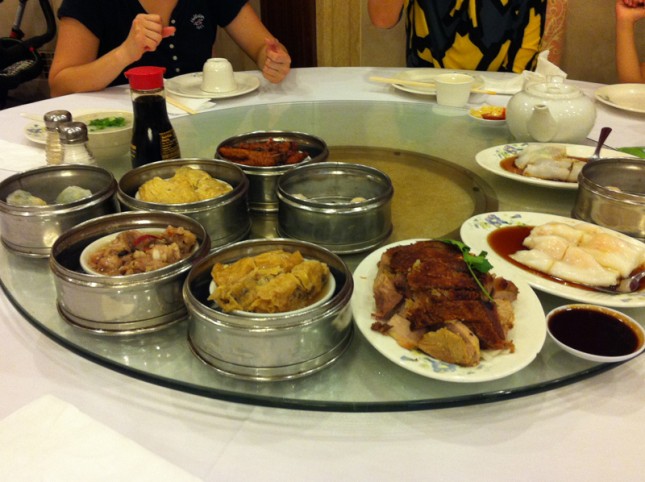 Dim sum meal is not quite paleo friendly since all of the food are doused with lots of vegetable oils, gluten, soy, sugar, msg etc etc but unless you're on a strict Whole30, it won't kill you if you have some of those once in a while. I worked my way around it by having some of the meat based stuff like the shrimp dumplings (har-kaw – didn't eat the wrapper), some daikon pancake (usually made with shredded daikon with tapioca starch), Chinese broccoli aka gailan (just request to have the oyster sauce on the side).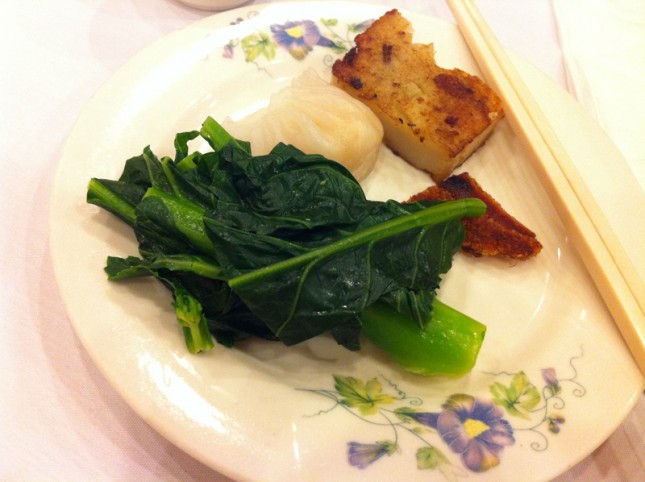 One big thing was just eat prior coming, which I did.
The point here was to enjoy my time seeing my friends since we haven't hung out for the past 2 months.
And I even treated myself with this slice of chocolate mousse cake. It was sweet and delicious and I had no regret either.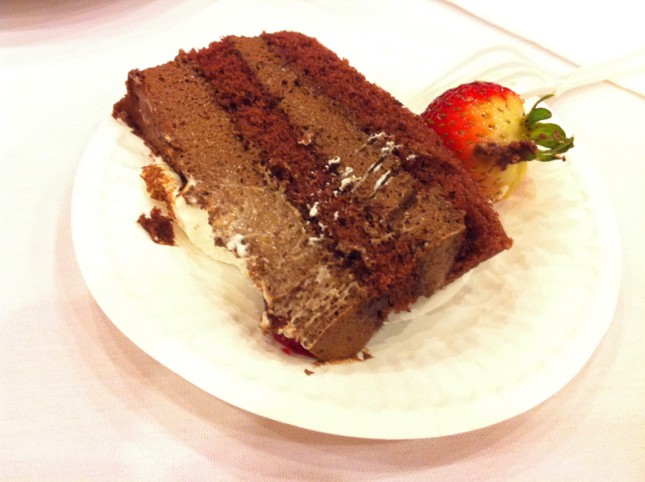 By the time I got home and it was about dinner time, I jumped back on to my regular food mojo.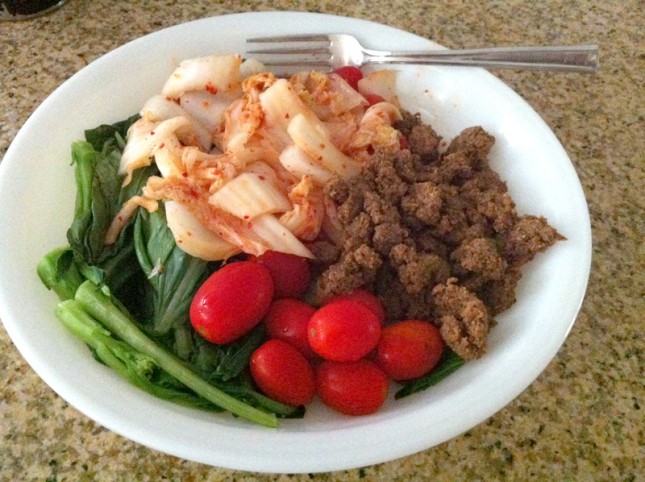 Have you had dim sum before?
I was never a big fan of dim sum because the food is usually very greasy, but once in a while it's nice to have a small bites of various Chinese appetizer dishes.