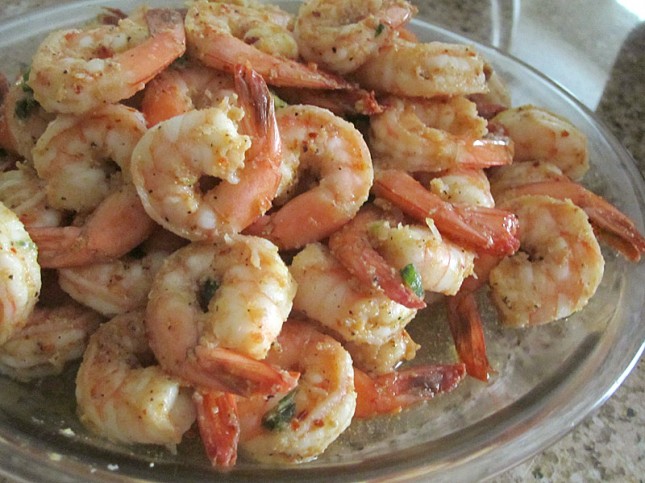 I made this dish after I came back from work and it was super simple, quick and yummy to the tummy.
Ingredients:
2 lbs. frozen shrimps, peeled and cleaned
1/2 Serrano chili pepper – minced
2 garlic cloves – minced
1-1.2 tsp salt
1/2 tsp black pepper powder
1/4 tsp white pepper powder
1 tsp Aleppo chili pepper
2 Tbsp garlic powder
1 Tbsp coconut oil
Directions:
1. Heat the skillet with 1 Tbsp coconut oil on medium high heat.
2. Saute the minced serrano chili pepper and garlic until fragrant.
3. Pour in the shrimp and stir constantly. Season with salt, pepper, garlic powder and aleppo chili pepper. If you like it super spicy, add more Aleppo chili pepper.
4. When the shrimps are all cooked through, remove from heat and serve with your favorite veggies or side dishes!
See it's super quick, simple and very yummy. Everyone loved the dish and devoured the entire thing. Luckily I packed my lunch earlier so I could enjoy some for my next day lunch at work 😀