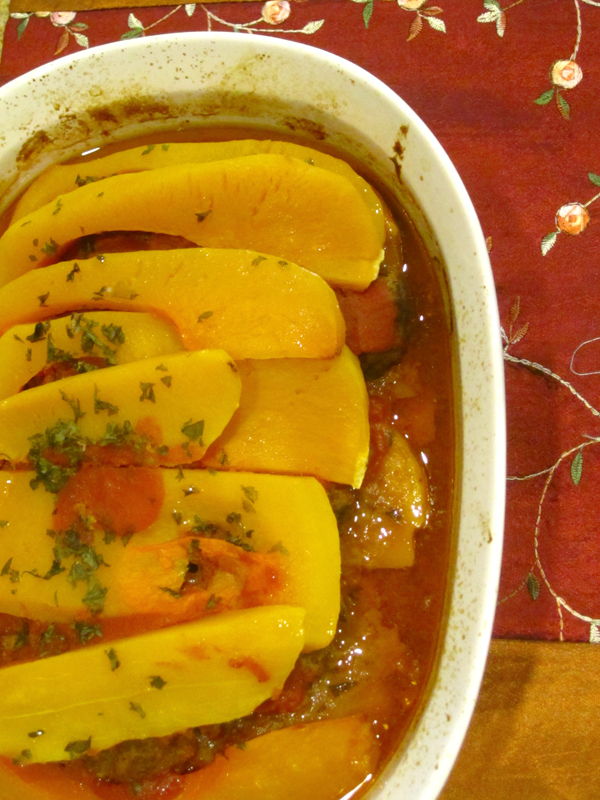 Prior going Paleo, I was never a big lasagna fan because the massive amount of gluten and cheese in there. However, with this gluten free and dairy free version, I'm sure I could love lasagna again! Plus it's totally Whole30 friendly!
Ingredients:
1 butternut squash
2 lbs grass-fed ground beef
1 tsp oregano powder
1-2 tsp dried parsley
1 tsp black pepper powder
1-2 tsp salt
1-2 tsp garlic powder
1/4 cup tomato paste (make sure the ingredient doesn't have any added sugar or other preservatives)
1 Tbsp ghee or coconut oil
Directions:
1. Peel b-nut squash skin then try to slice them thinly lengthwise. I made this easy on myself by dumping the whole squash in my pressure cooker with a bit of water and cooked it under high pressure for about 3 minutes. You could accomplish similarly by using your microwave. However, make sure to cut the squash in half (lengthwise) first, then place in a microwave safe dish with a bit of water. Place the cut side down and microwave on high for about 2-3 minutes -depending on your microwave.
2. Grease your baking dish with ghee or coconut oil. Line the sliced b-nut squash.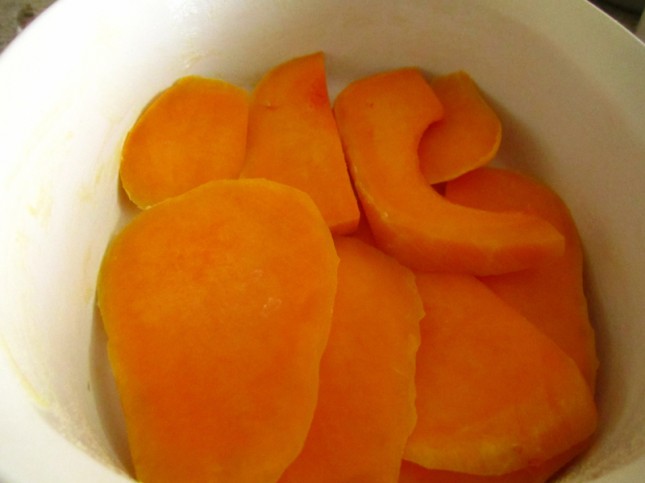 3. Mix the seasonings with the ground beef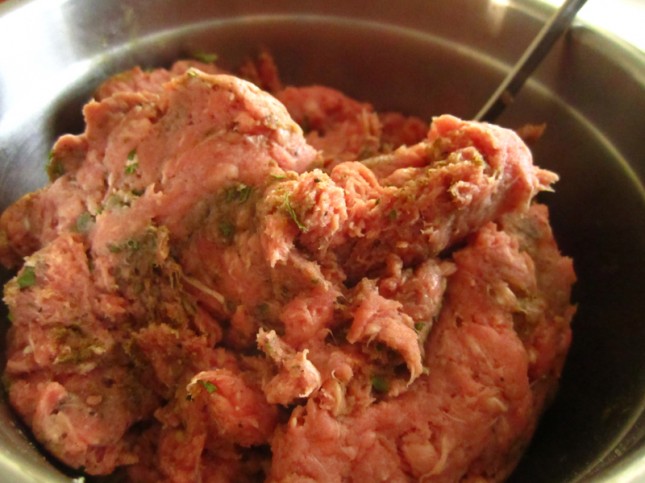 4. Spread them out on top of the b-nut squash layer. Make sure don't make it too thick.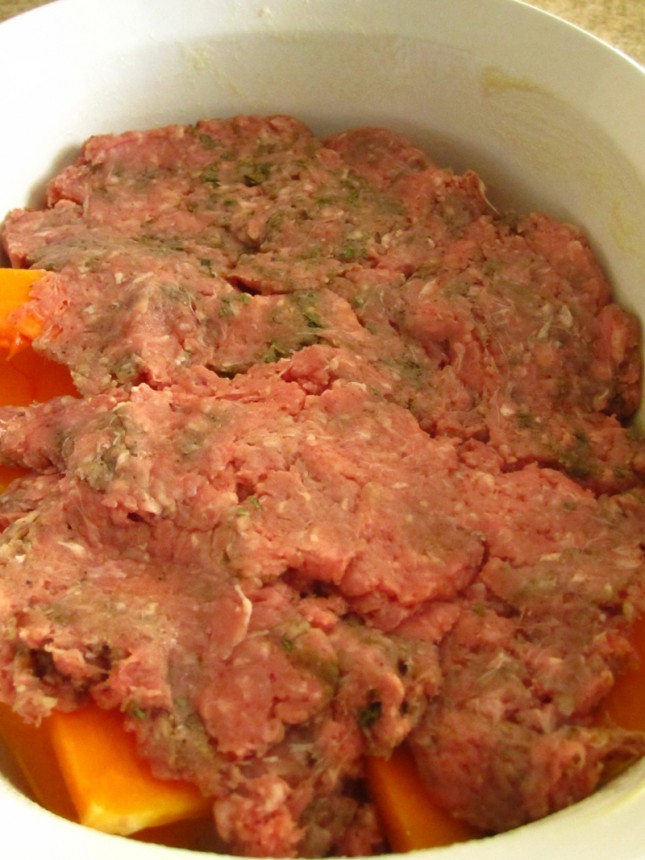 5. Get your tomato paste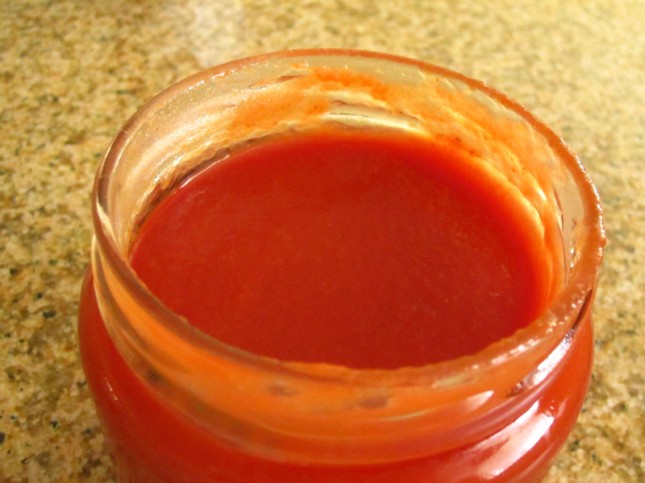 6. Spread them out on top of the ground meat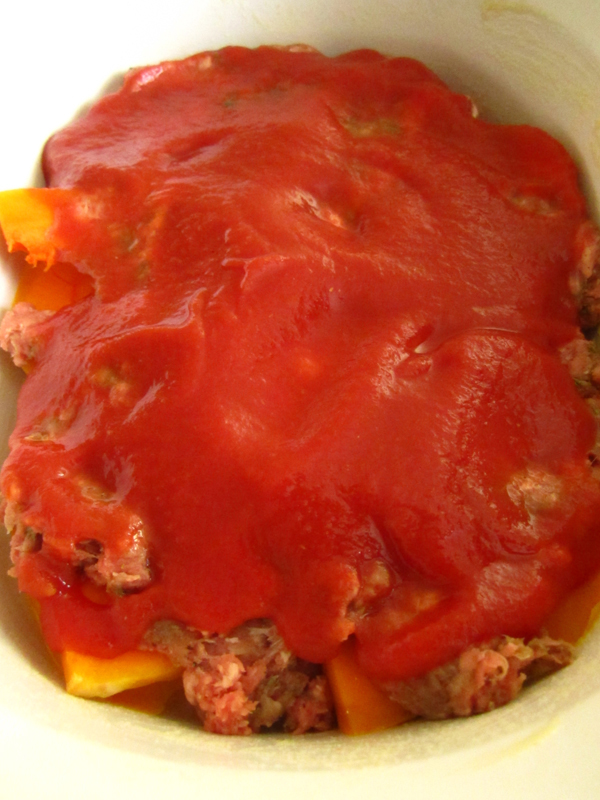 7. Sprinkle with some parsley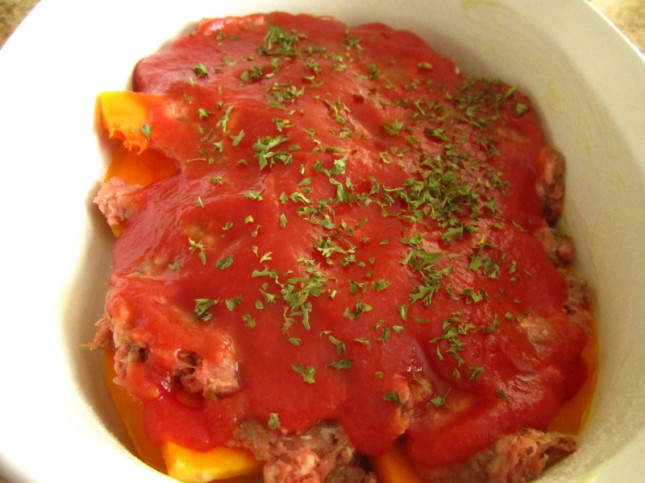 8. Repeat the layering process until you used up all the ingredients. Just make sure that the b-nut squash will be at the very top. Drizzle with some additional fat (I used grass-fed ghee)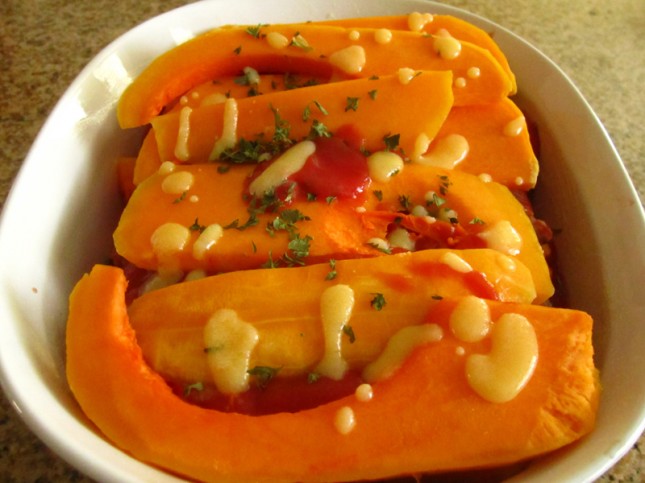 9. Cover with foil and bake in 400°F for about 45 minutes to 1 hour or until everything cooks. I had to put mine a bit longer because I was using a countertop convection oven.
Enjoy!